Mac Haik Model A Visit
Sat, Aug 6th 2022
| | | |
| --- | --- | --- |
| Leaders | | Felix Boston, Ron Taylor |
| Drivers | | Pat & Stacy Beagle, Al & June Bohn, Dan Cravens, Claude Folta |
| | | John Ftacek, Joe Hocker, J R Howard, Fredrick Khory, Earnest & Antoinette Nichols |
| | | Benny Parker, Jack Reeves, Gary Sutfin, Fred & Darleen Thompson, Scarecrow Willis |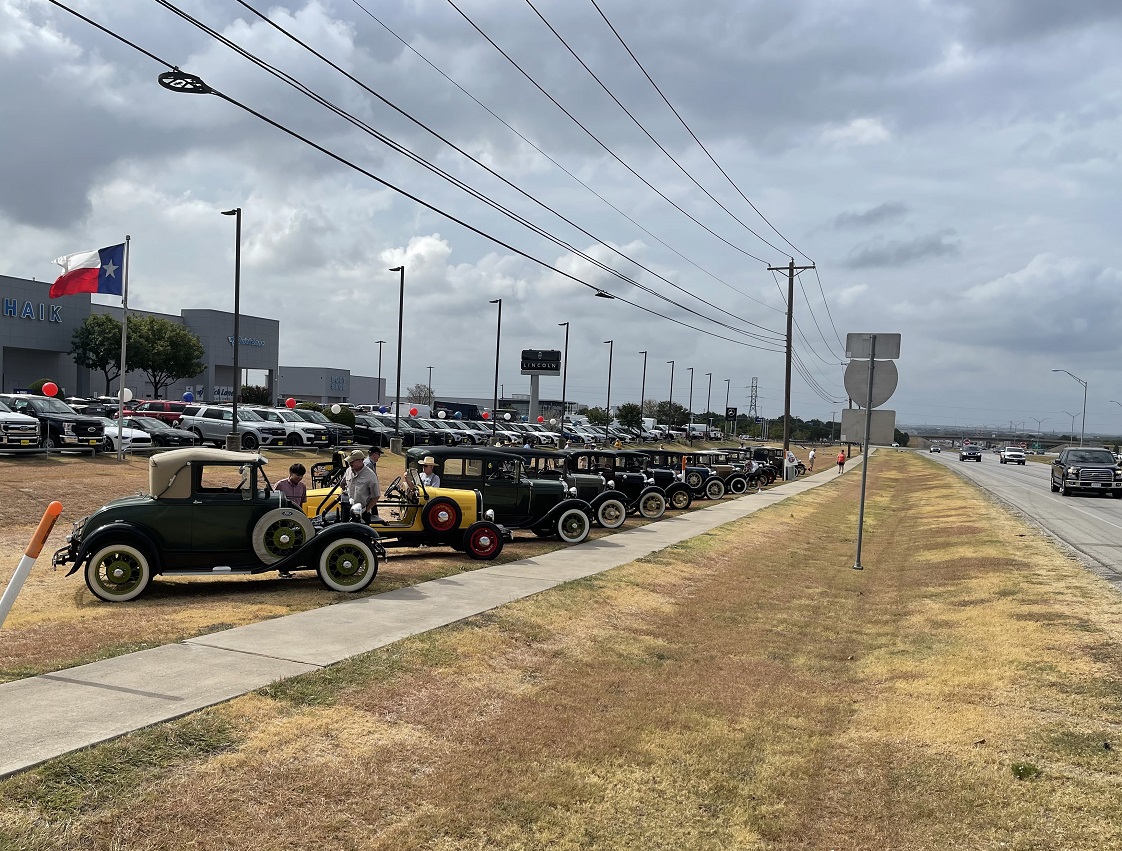 A sight to see from I-35. &nbsp A number of passerbys honked in approval.
---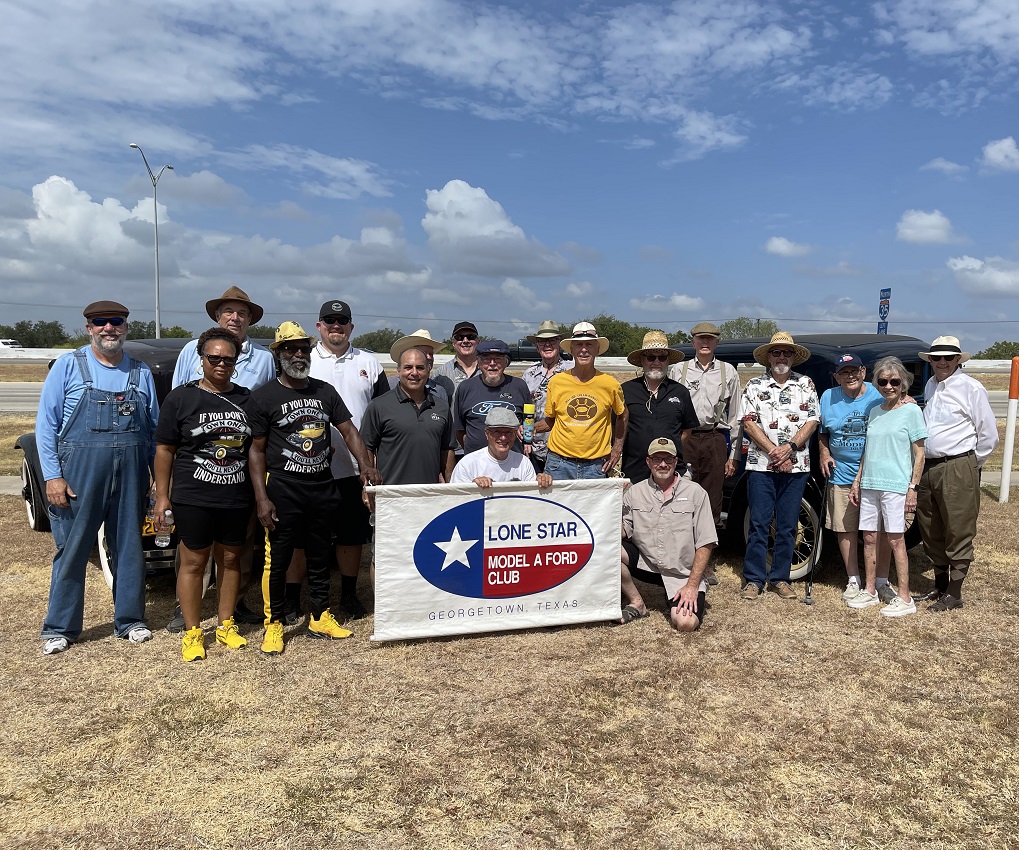 Back row: Scarecrow, Benny, Patrick, Al, JR
Front row: Antoinette, Earnets, Fredrick, Claude, Jack, Ron, Joe, Fred, Darleen, and Felix
Nealing: John and Dan
---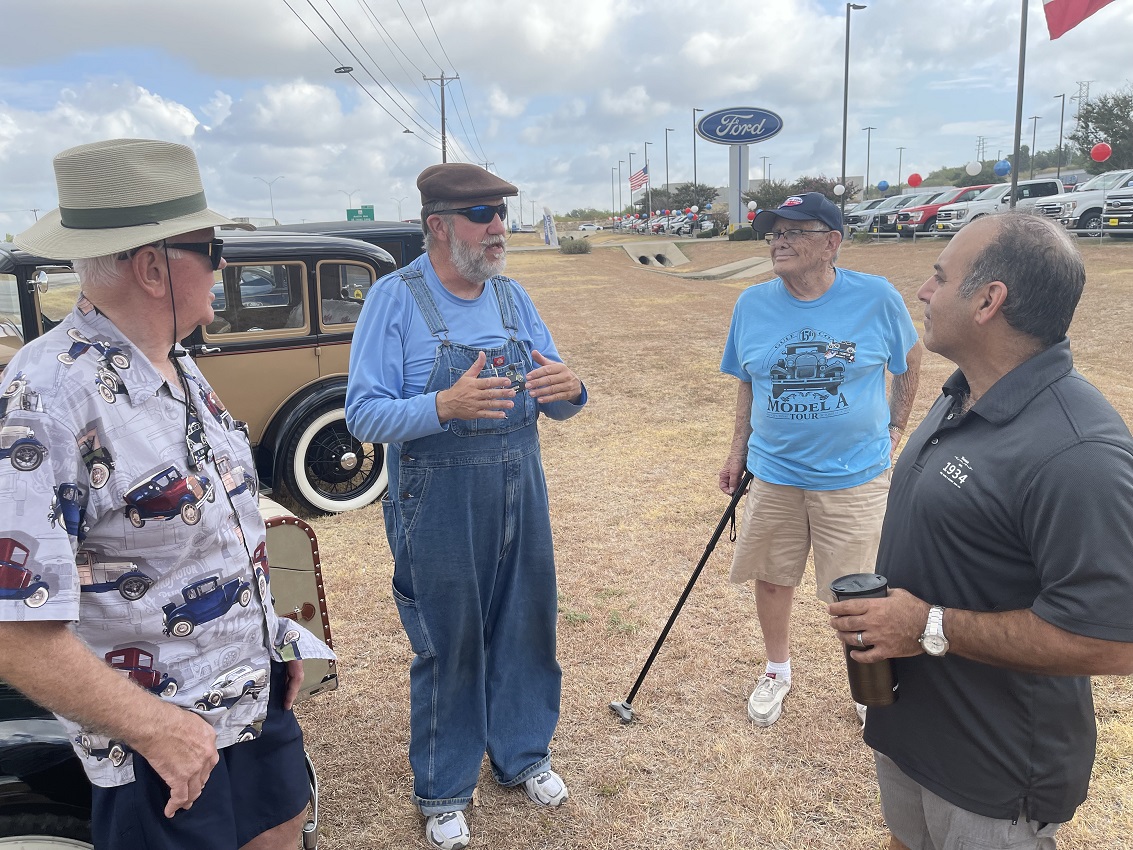 Al, Scarecrow, Fred, and Fredrick
---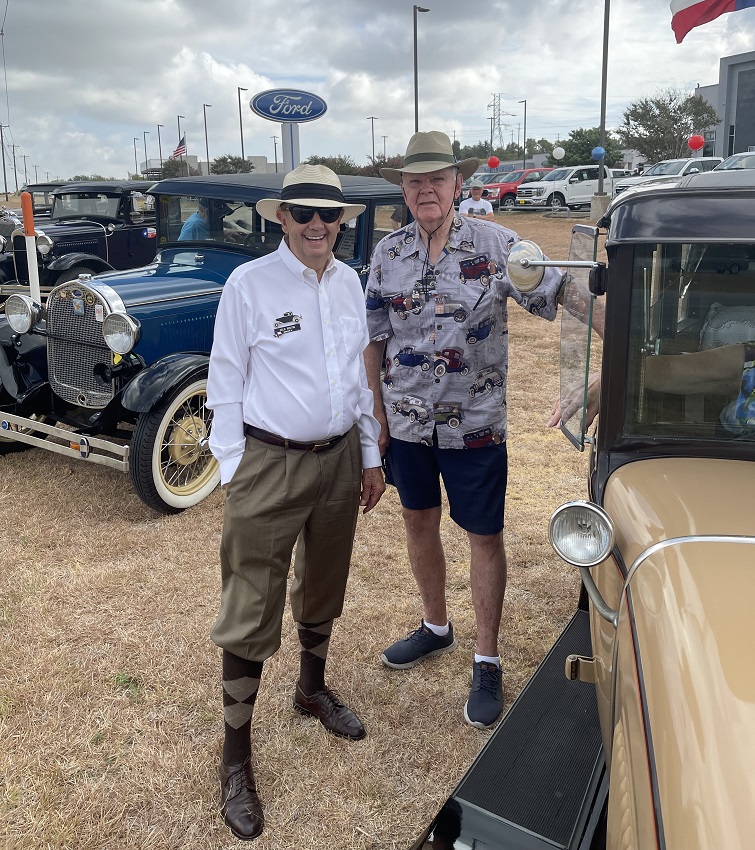 Felix and Al
---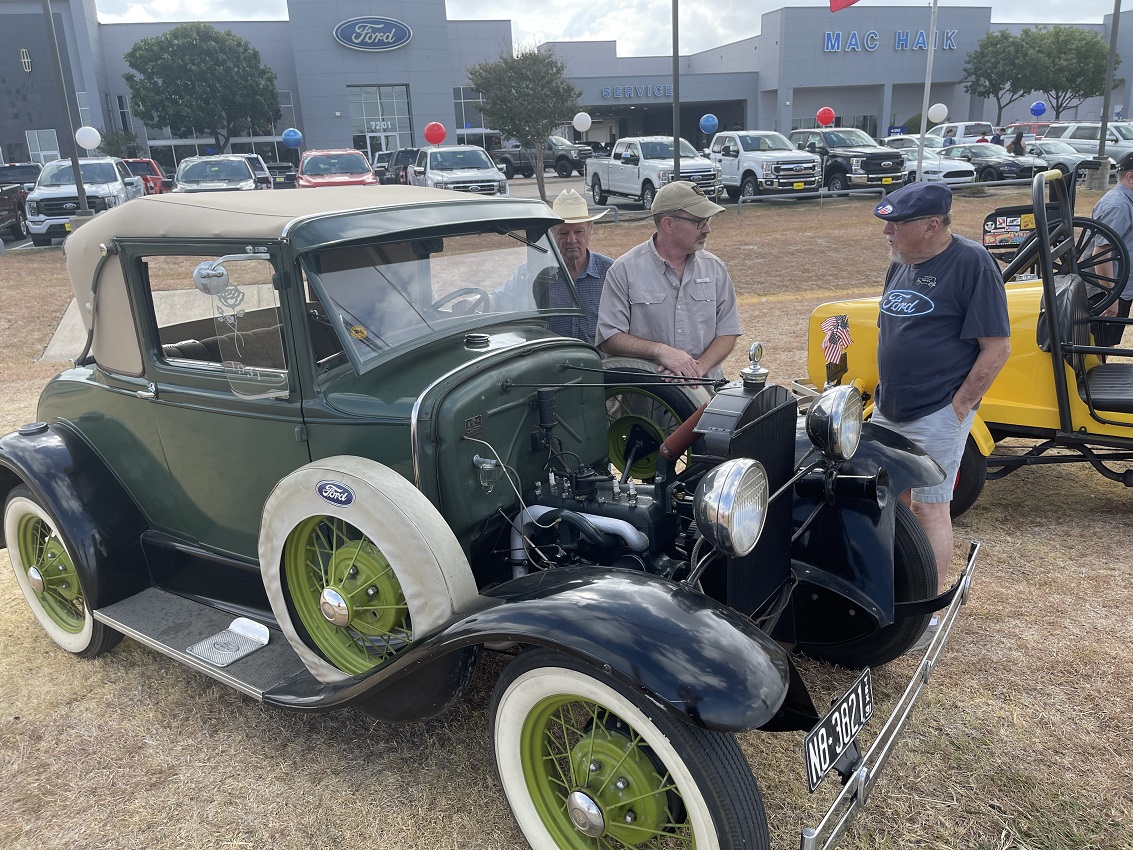 Dan, and Claude at Dan's '31
---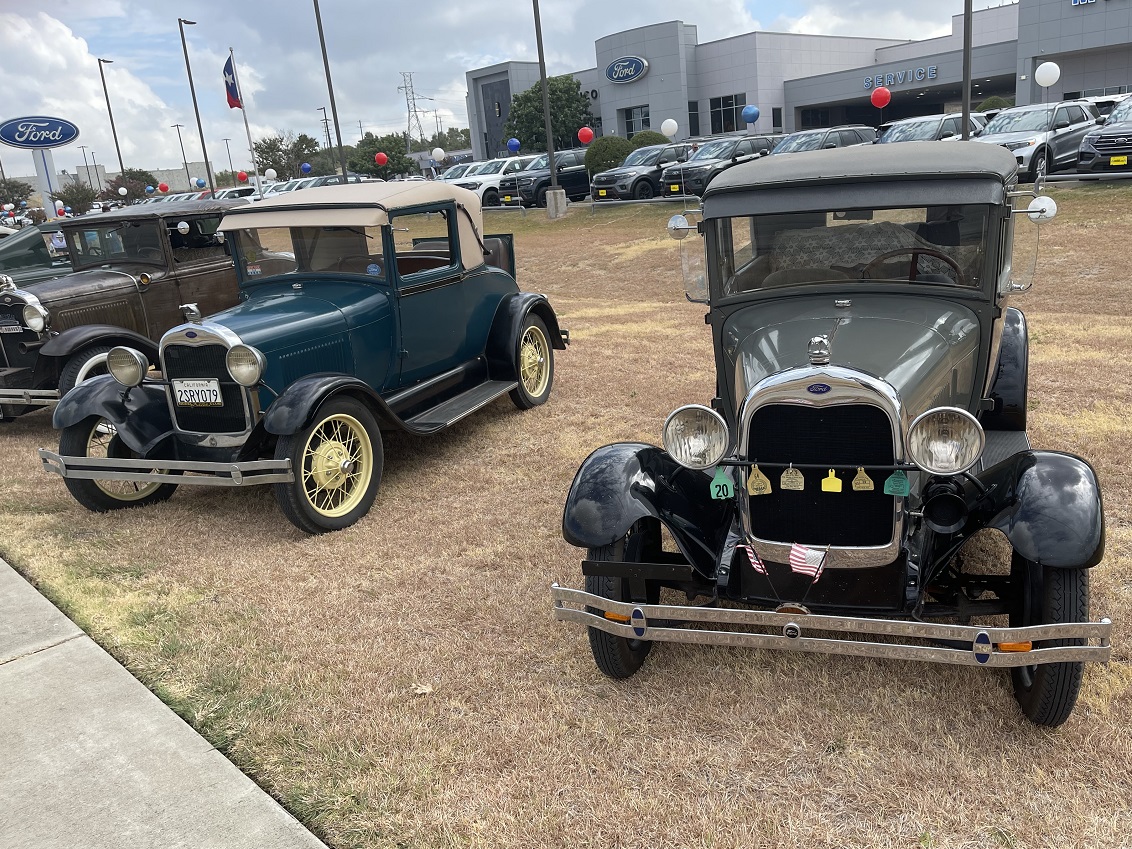 Patrick's '28 Sports Coupe and Benny's '28 Tudor
---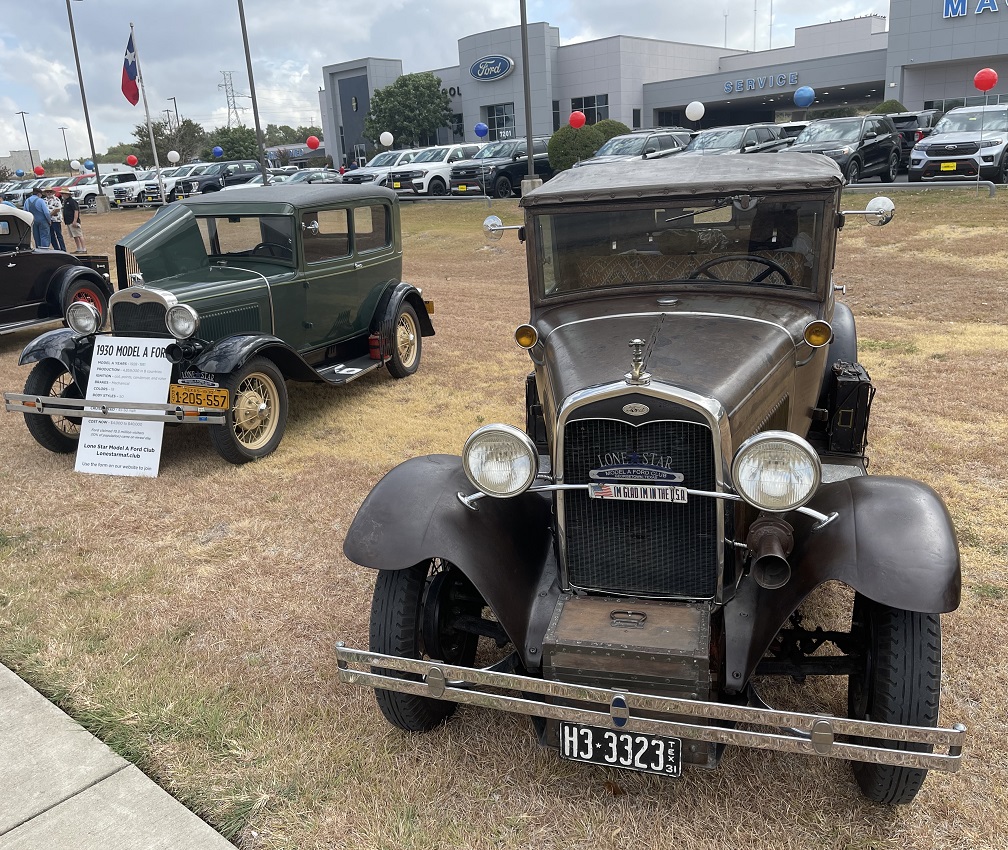 JR's '30 and Tudor Ron's '31 Cabriolet
---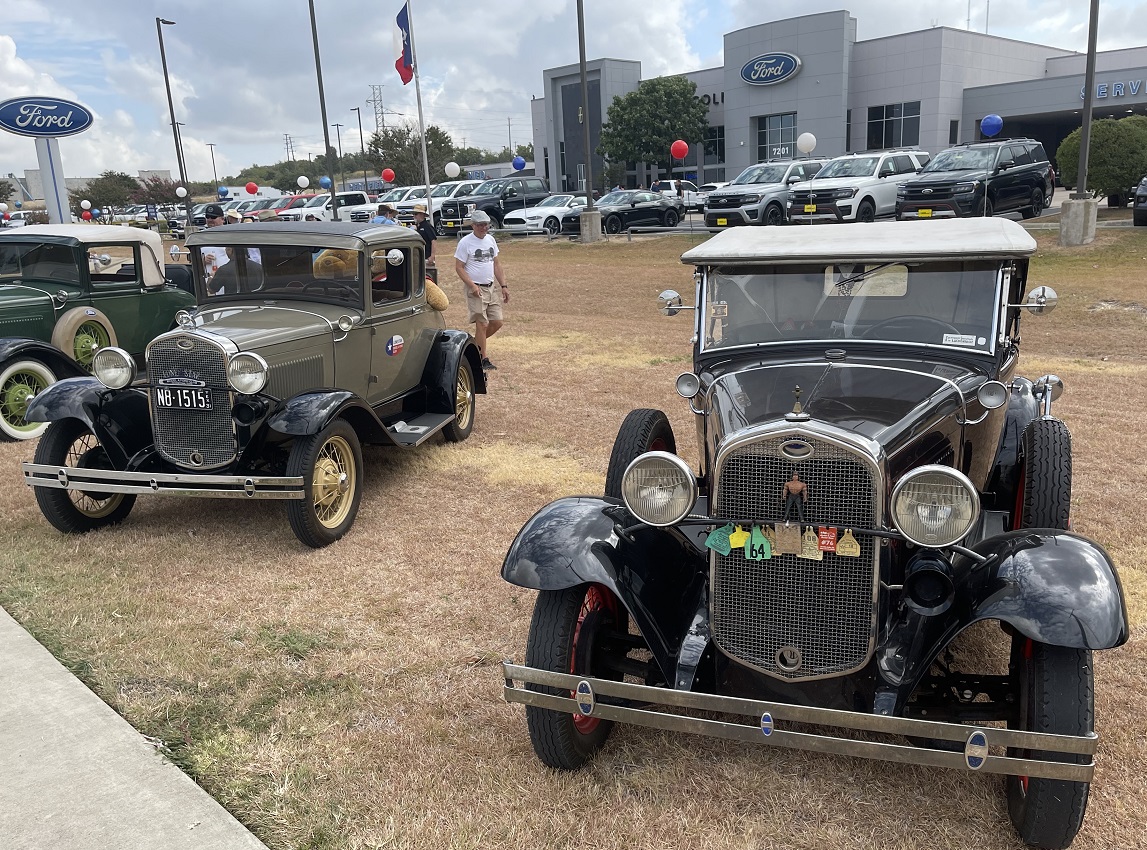 John's '31 Deluxe Coupe and Scarecrow's '30 Roadster
Scarecrow has an interesting story about the bullet hole in his windshield.
---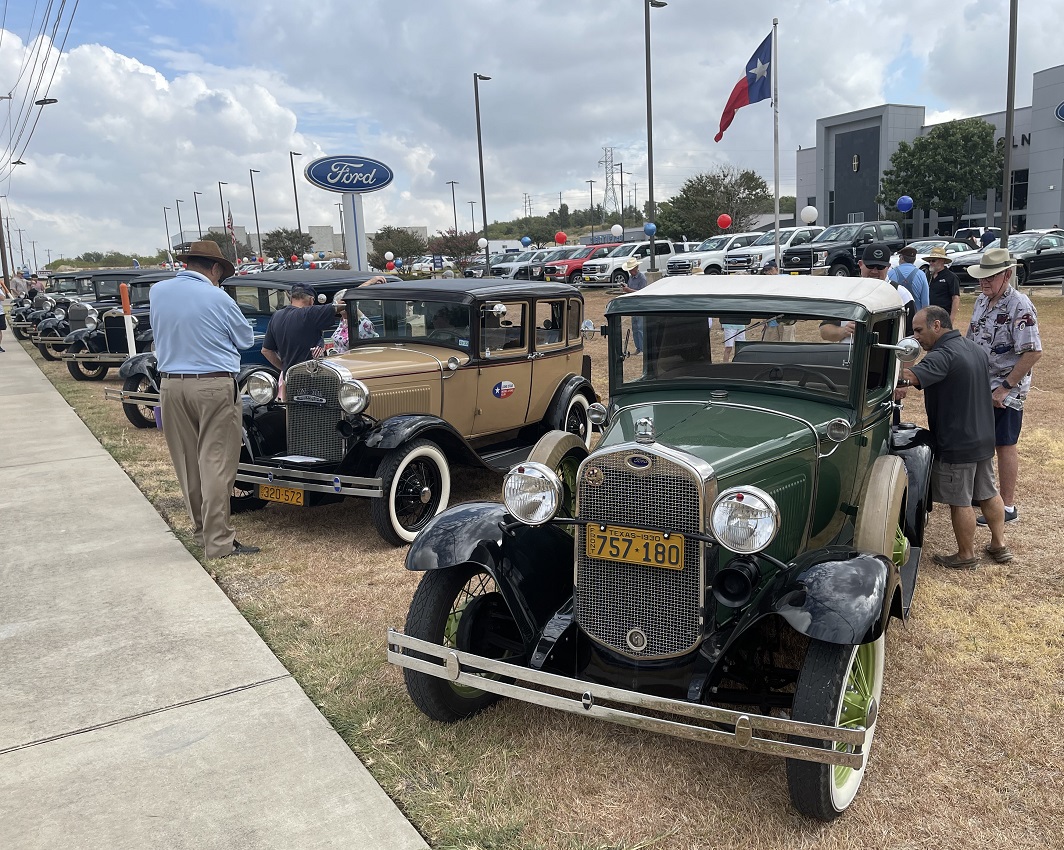 Fredrick's '30 Coupe and Al's '30 Fordor
---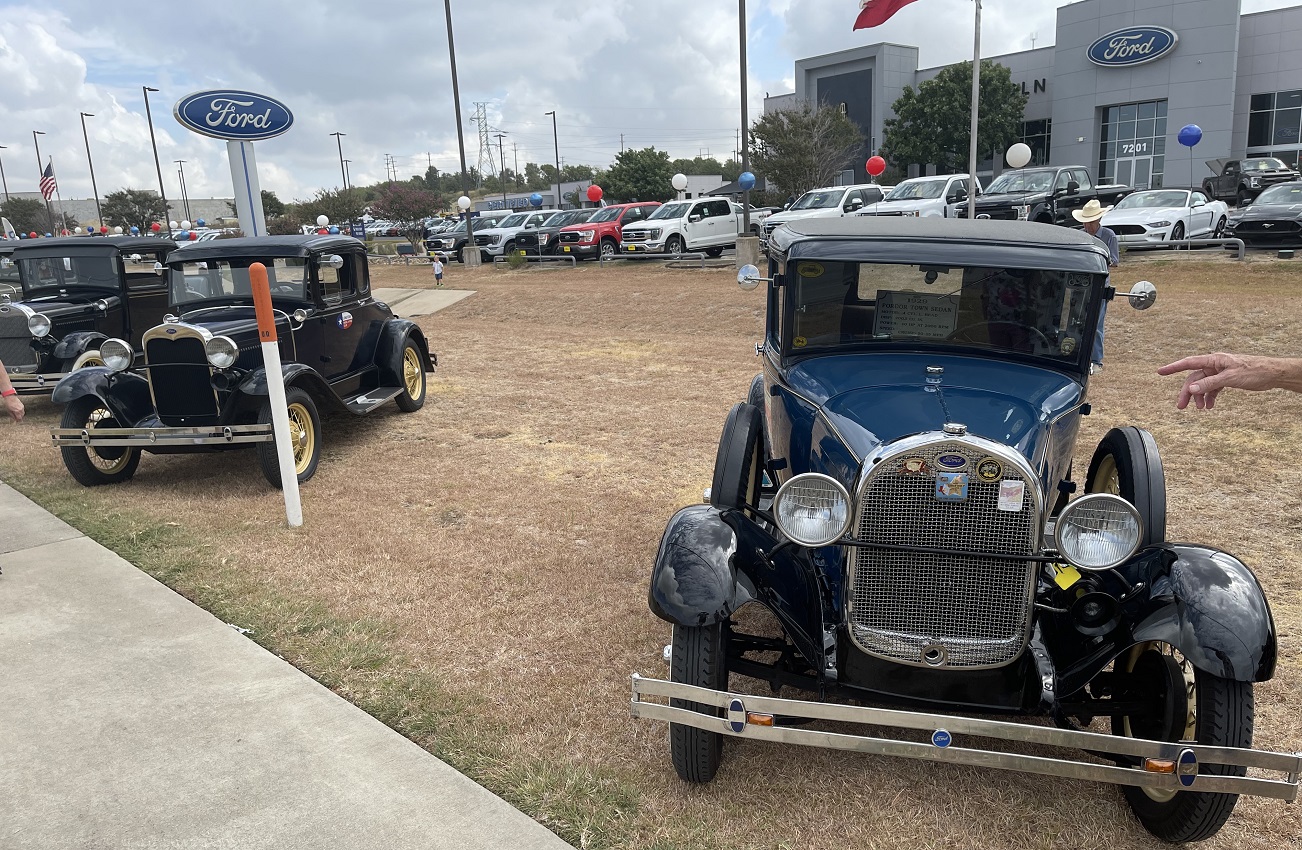 Felix's '31 5-Window Coupe and Fred's '29 Blindback Fordor
---
Joe's '30 Coupe and Claude's '31 Tudor
---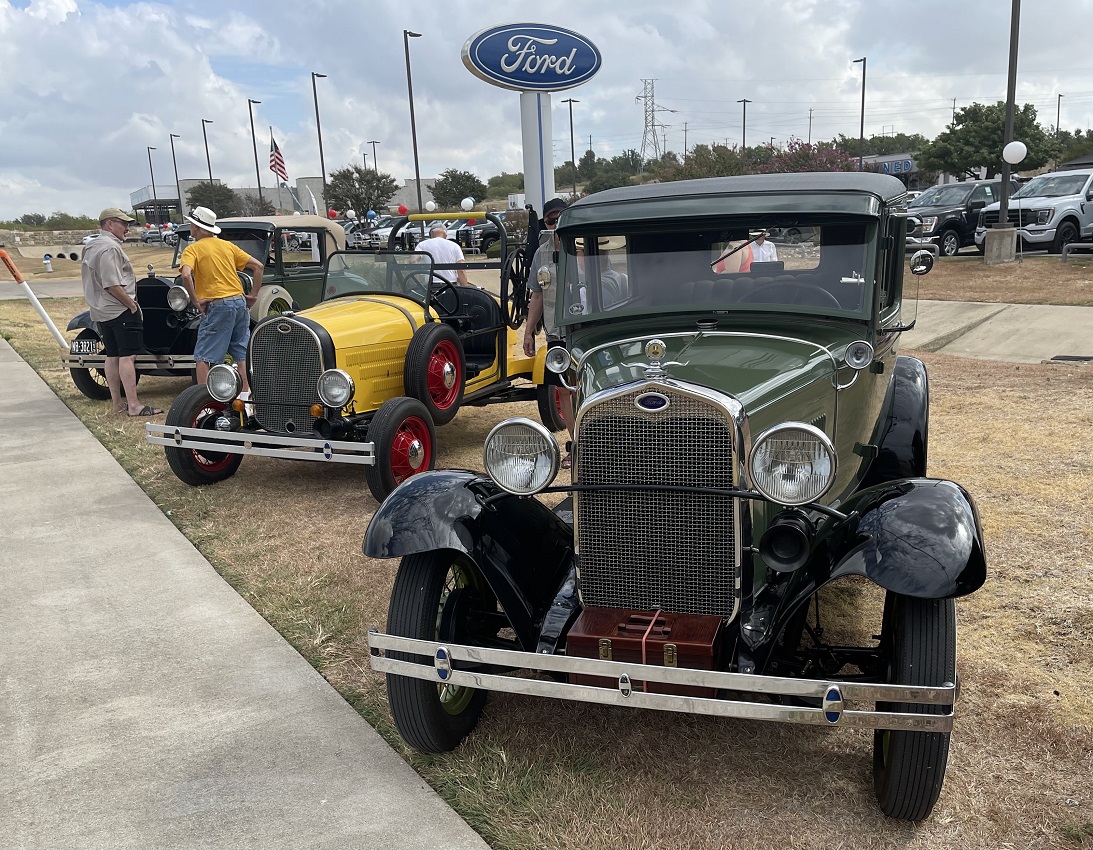 Gary's '30 Speedster and Jack's '30 Tudor
---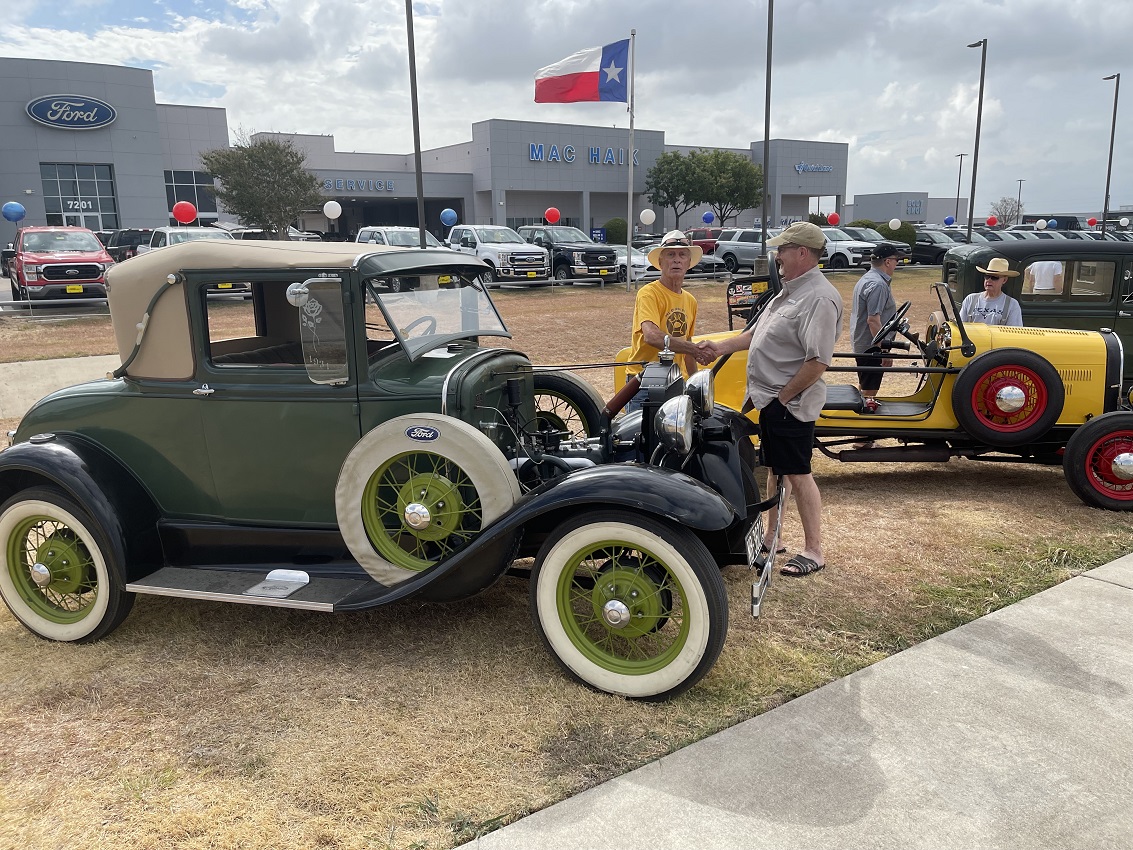 Dan's '31 Sport Coupe with Jack and Gary in a handshake
---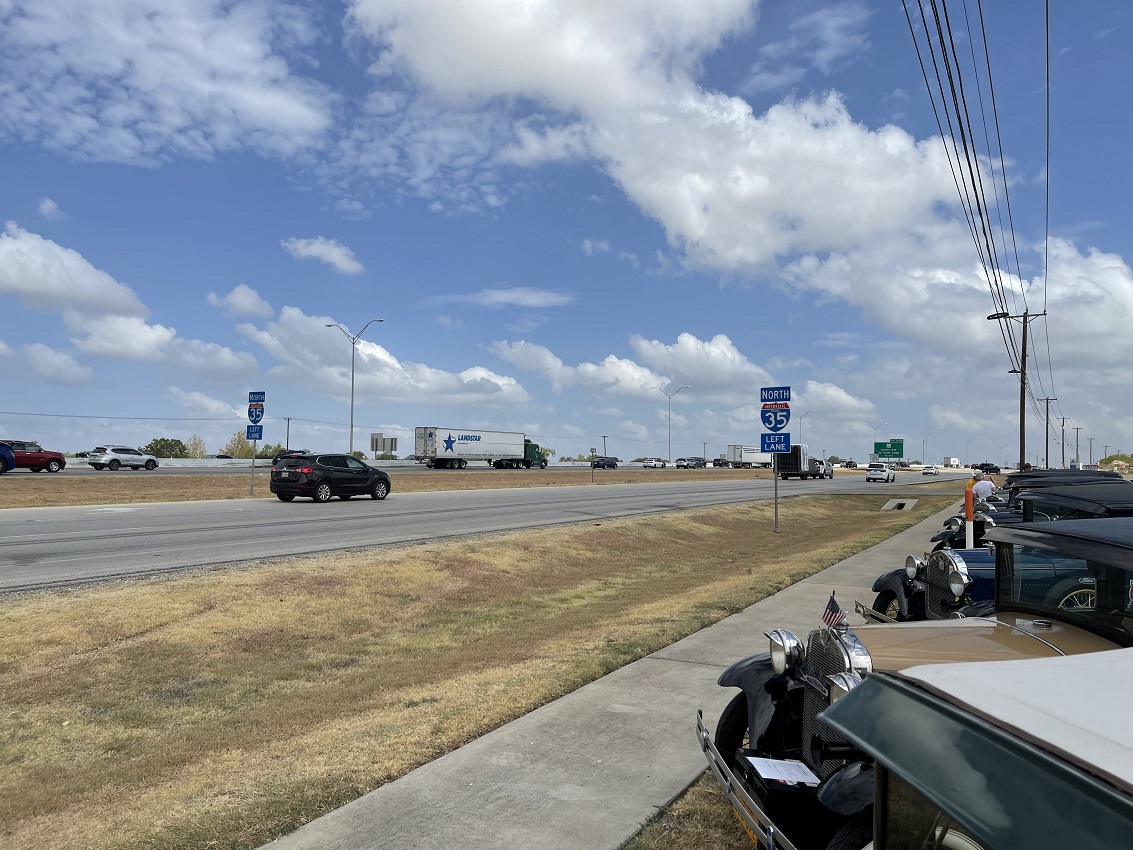 A Semi blew a tire and left chunks in a lane or two. It gave the drivers a few more seconds to view our antiques.
---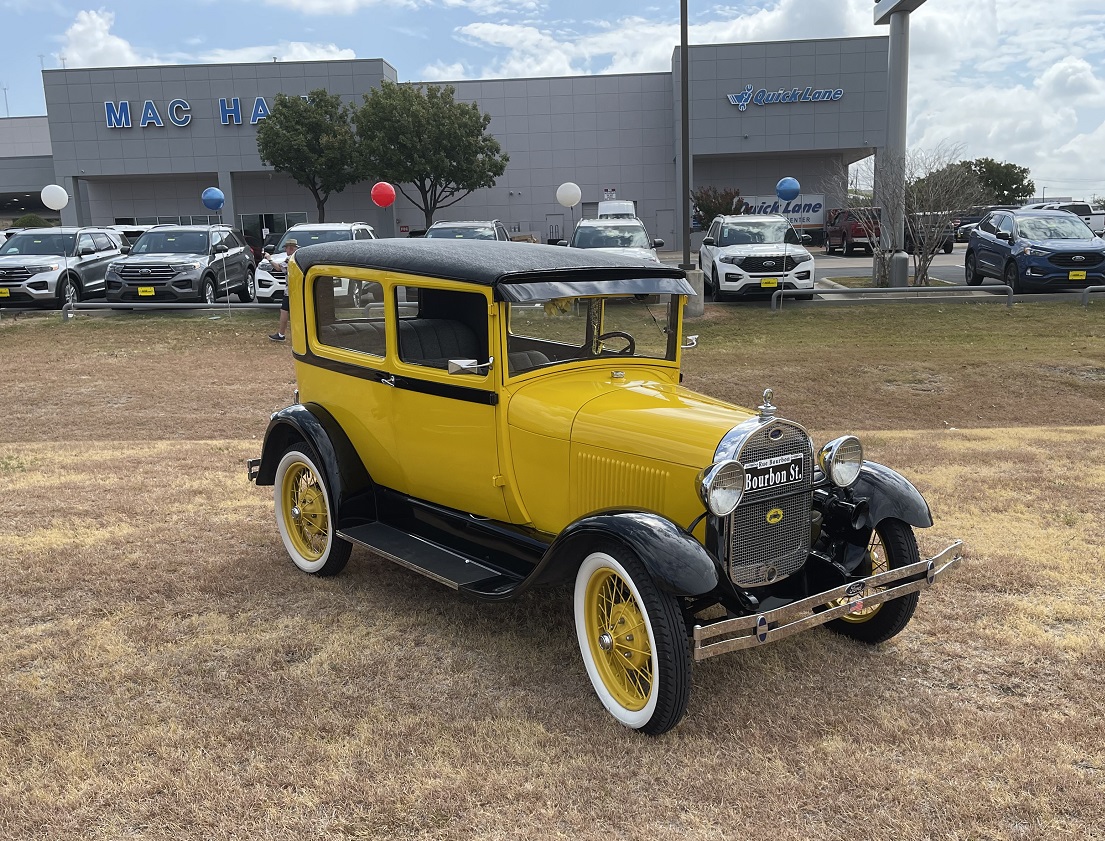 Ernest's '29 Tudor
---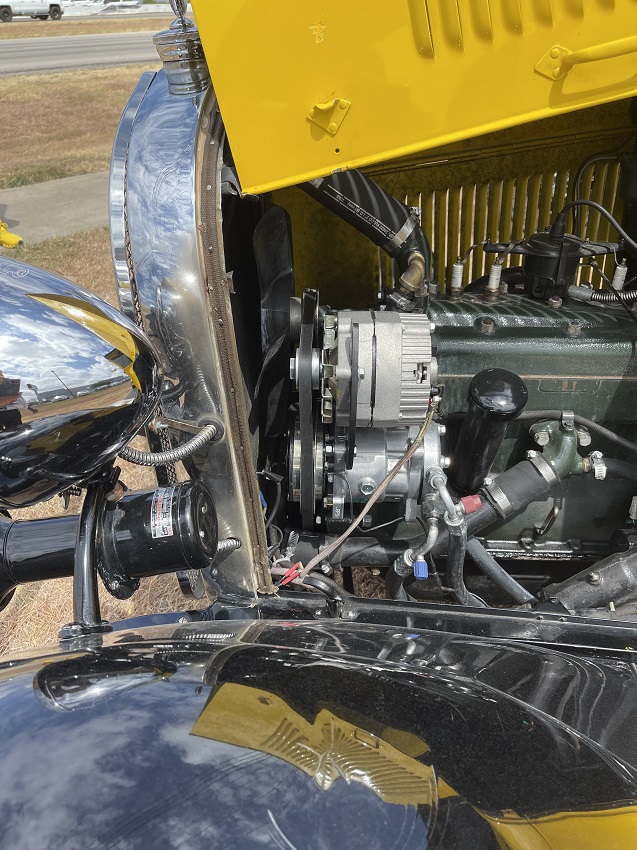 Ask Ernest about the hoof mark on his hood. (Top middle of picture)
---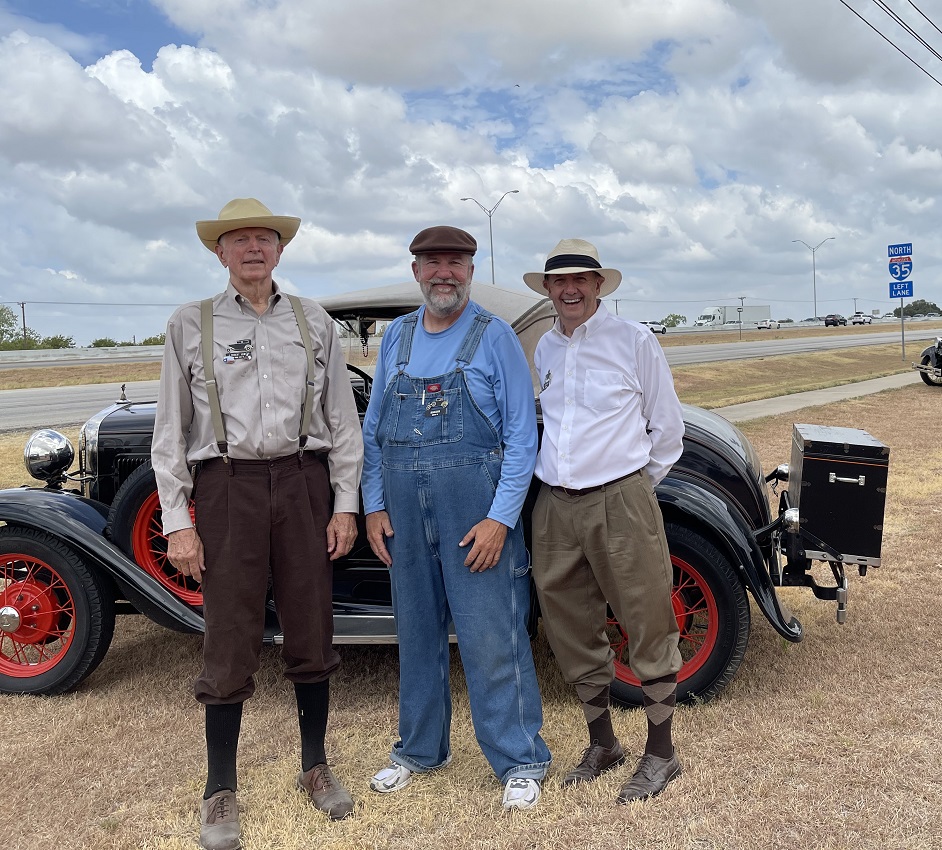 J R, Scarecrow, and Felix
Best Dressed
---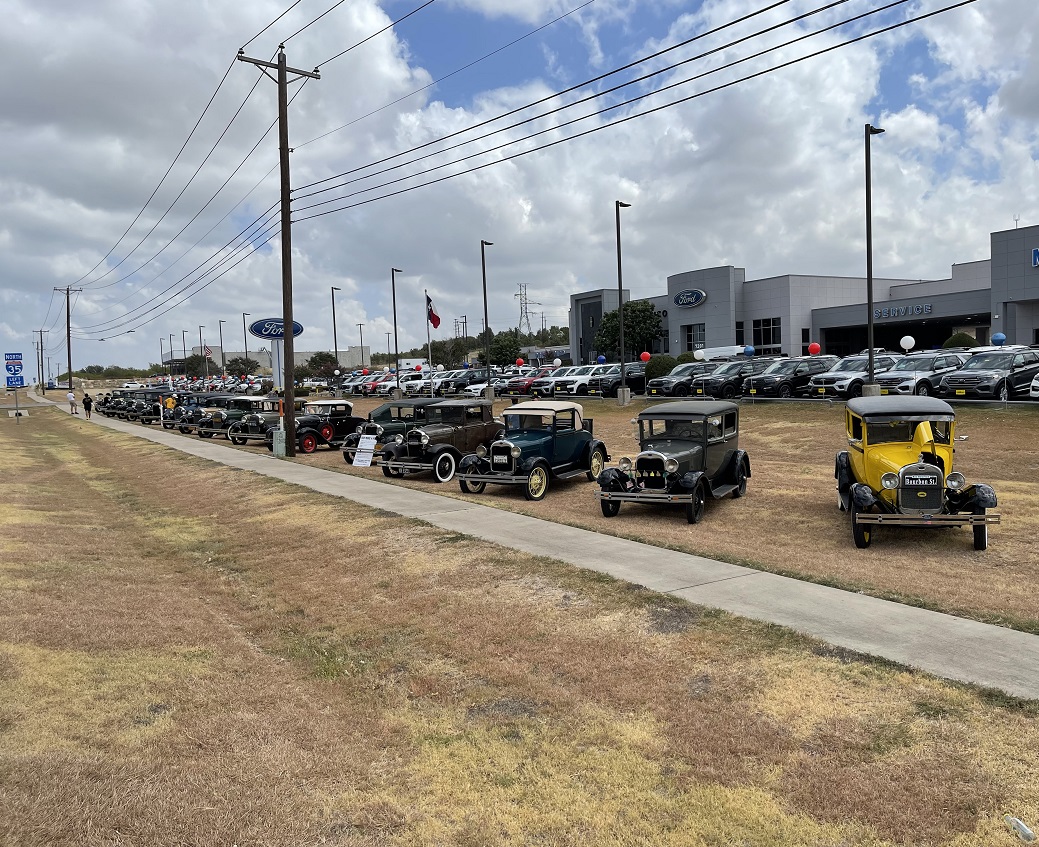 The End
---