Hickory Classic
March 27, 2021

| | | |
| --- | --- | --- |
| Tour Leaders | | Laurie and Ron Taylor |
| Cars on the Hill | | Scarecrow & Bobby Willis, Jack & Kay Reeves, Glenn Schiller |
| | | David Knott and Ashley Paterson, Fred Thompson |
| | | Felix Boston & John Paterson, J R Howard, John G. Sullivan |
| Cars on the Drive | | Jim Ferguson, Charles White |
On our trip through the country, we saw horses, cattle, buzzards, road kill, bee hives, a cemetery, a landfill, bicylist, and an estate sale. We drove through beautiful countryside and into an area where Porsches roam. On top of the hill, they served us very good hot dogs and hamburgers. The best Blue Bonnets were at a house in Onion Creek on the way back.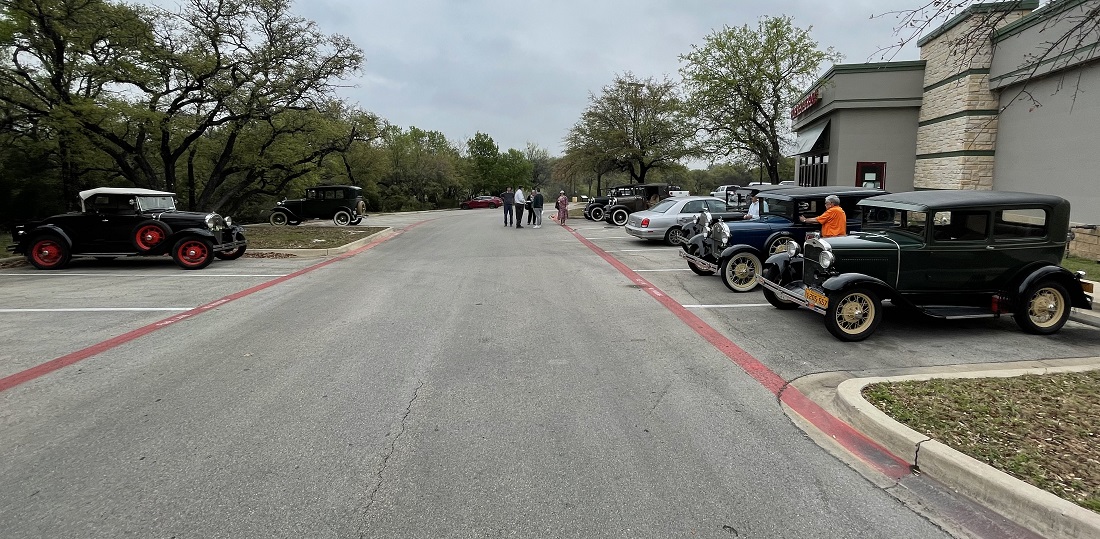 Scarecrow's '30 Roadster, Jack's '30 Tudor, Glenn's '31 Tudor,
Ron's '31 Cabriolet, Felix's '29 5-Window Coupe, Fred's '29 Fordor, J R's '30 Tudor
---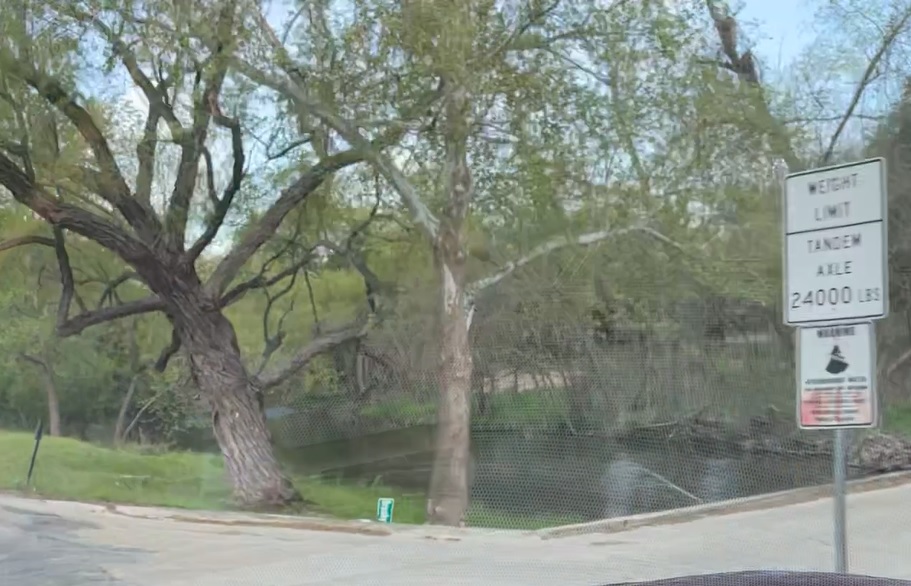 Here we are after traveling on the very scenic Harry Man Road.
---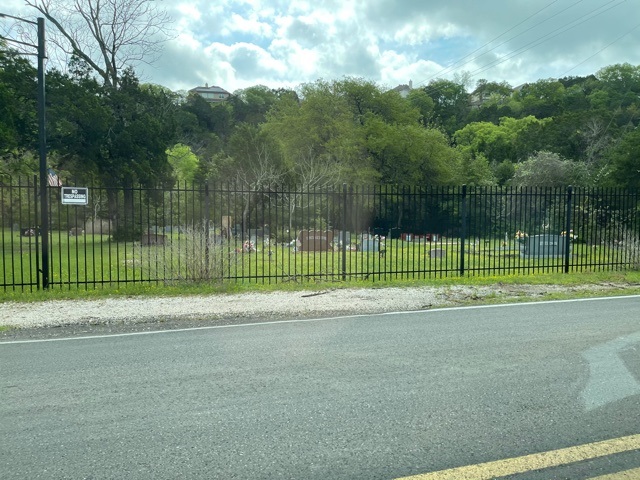 Oak Grove Cemetery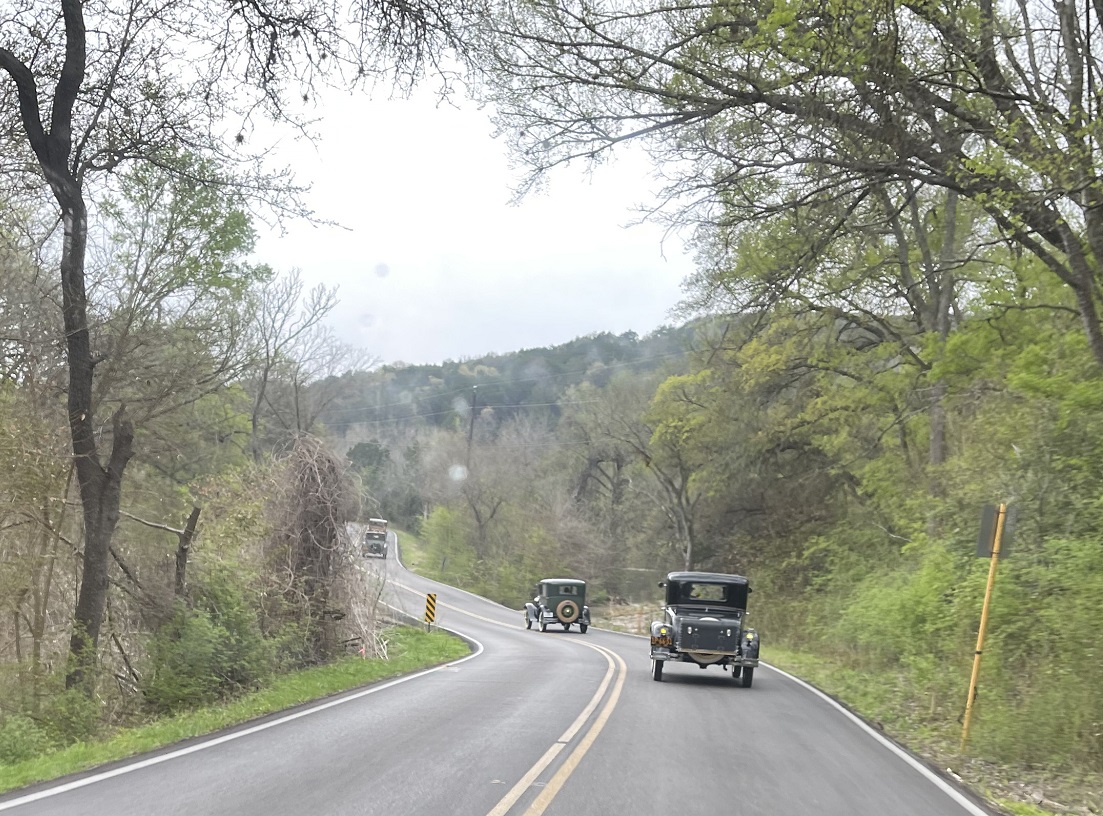 Spicewood Spring Road is a great place.
---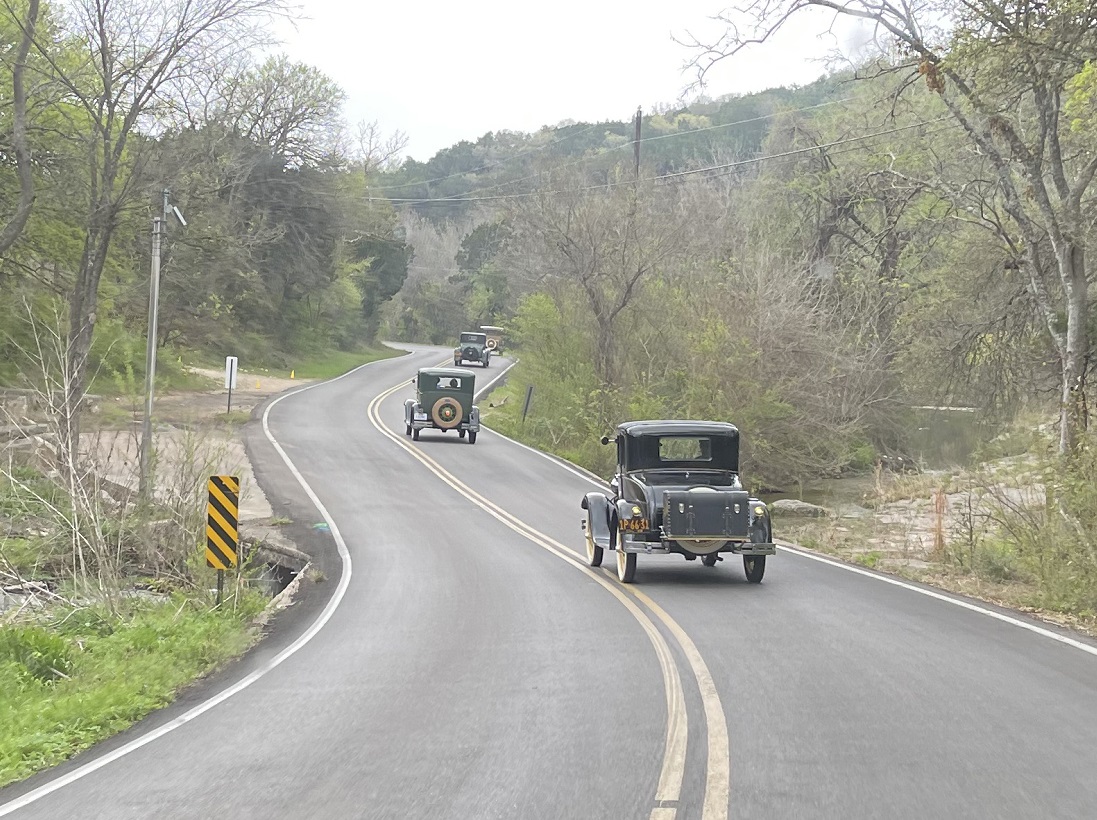 We crossed Bull Creek many times.
---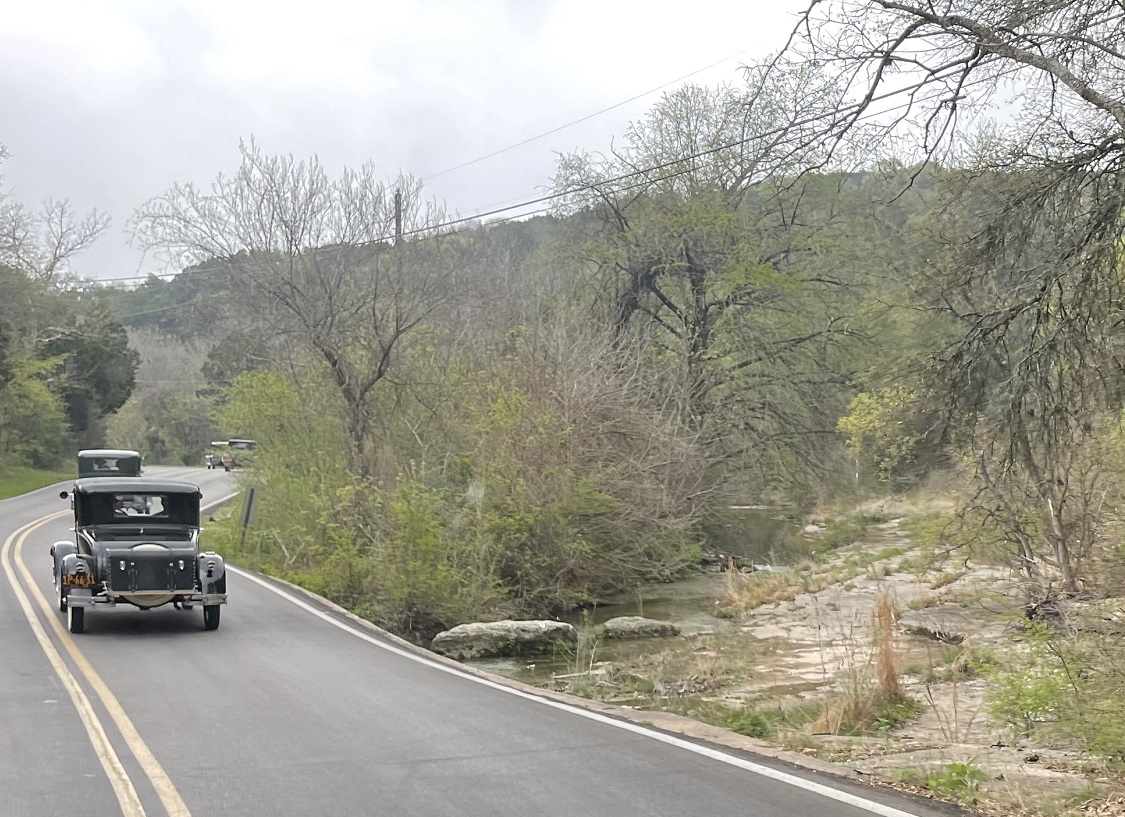 It just makes you want to get out and hunt for crawdads.
---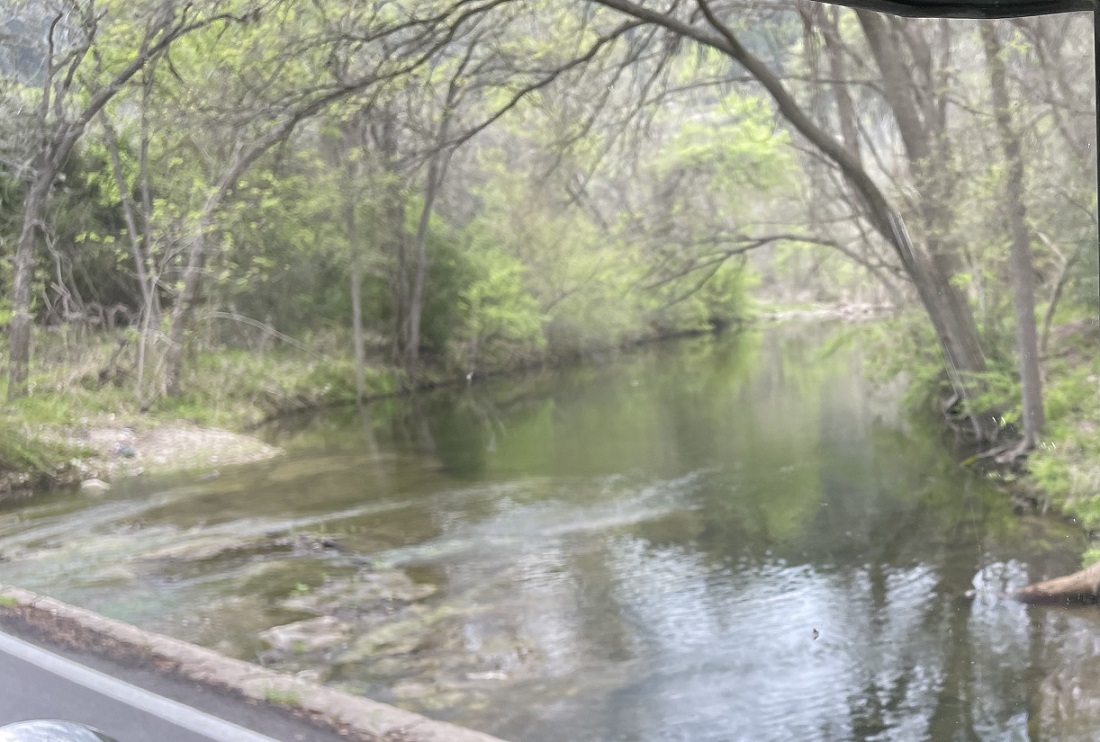 Or throw a line in.
---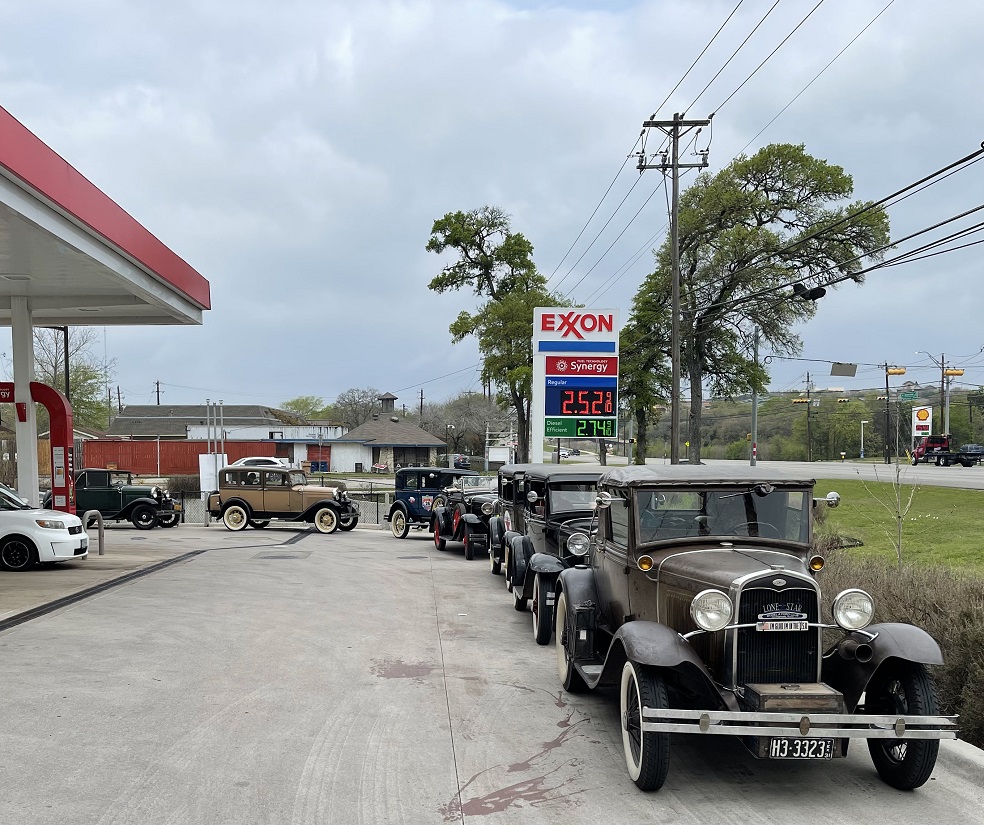 Jim in his tan '31 S/W Fordor joined us enroute.
---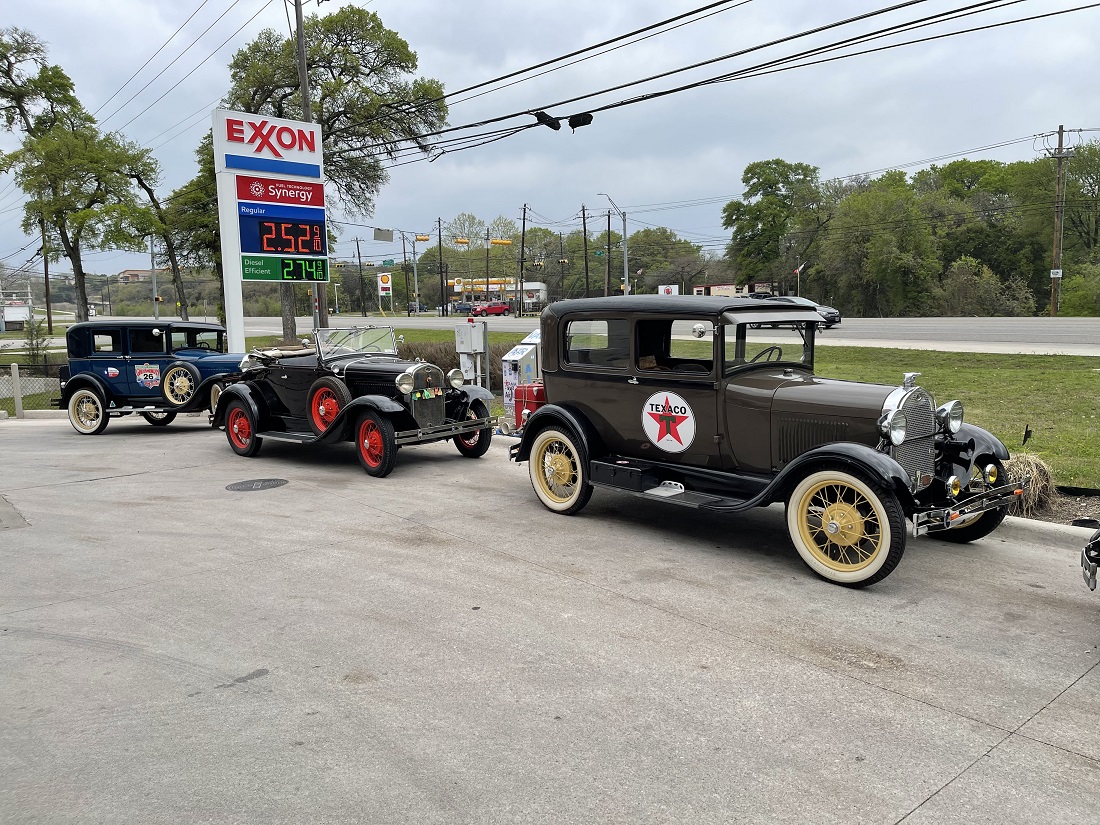 With plenty of clouds to block the Sun, Scarecrow lowered his top.
Charles has a nice Texaco sign on his '29 Tudor.
---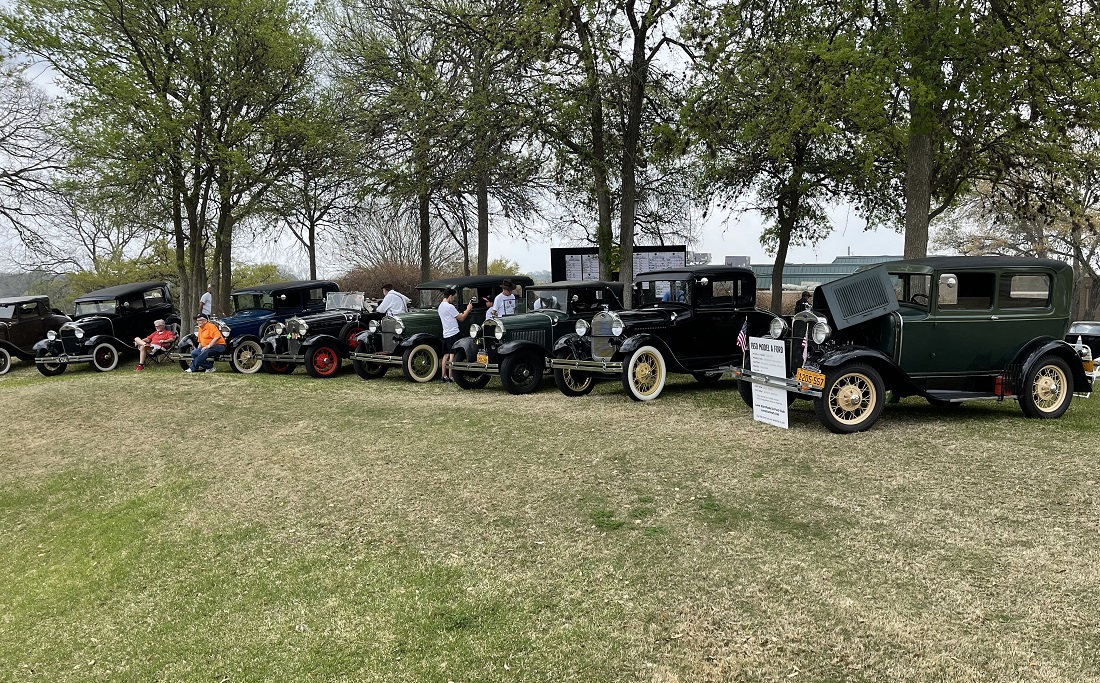 Overlooking the 18th Green: Ron's Cabriolet, Glenn's Tudor, Fred's Fordor,
Scarecrow's Roadster, Jacks' Tudor, John's '30 Cabriolet, Felix's Coupe, and JR's Tudor
---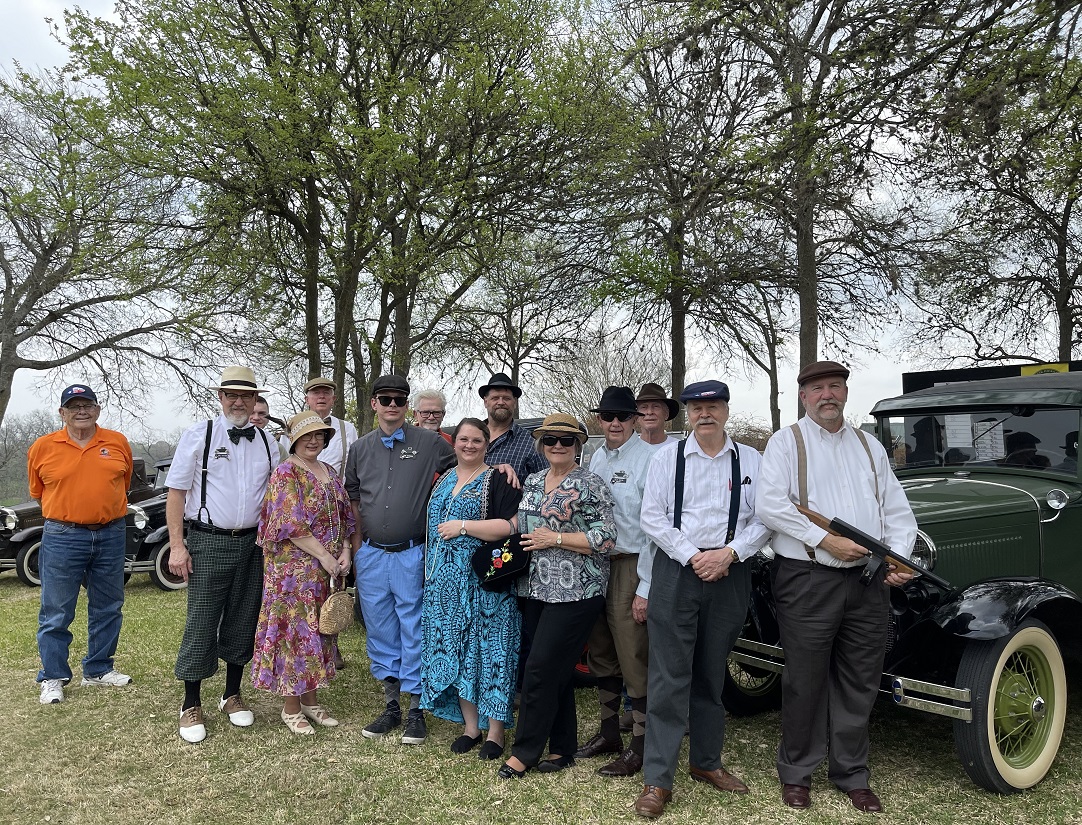 Fred, Ron, Bobby, Laurie, J R, John P., David, Ashley, Glenn, Kay,
Felix, Jack, John G., and Scarecrow (protection is his game)
---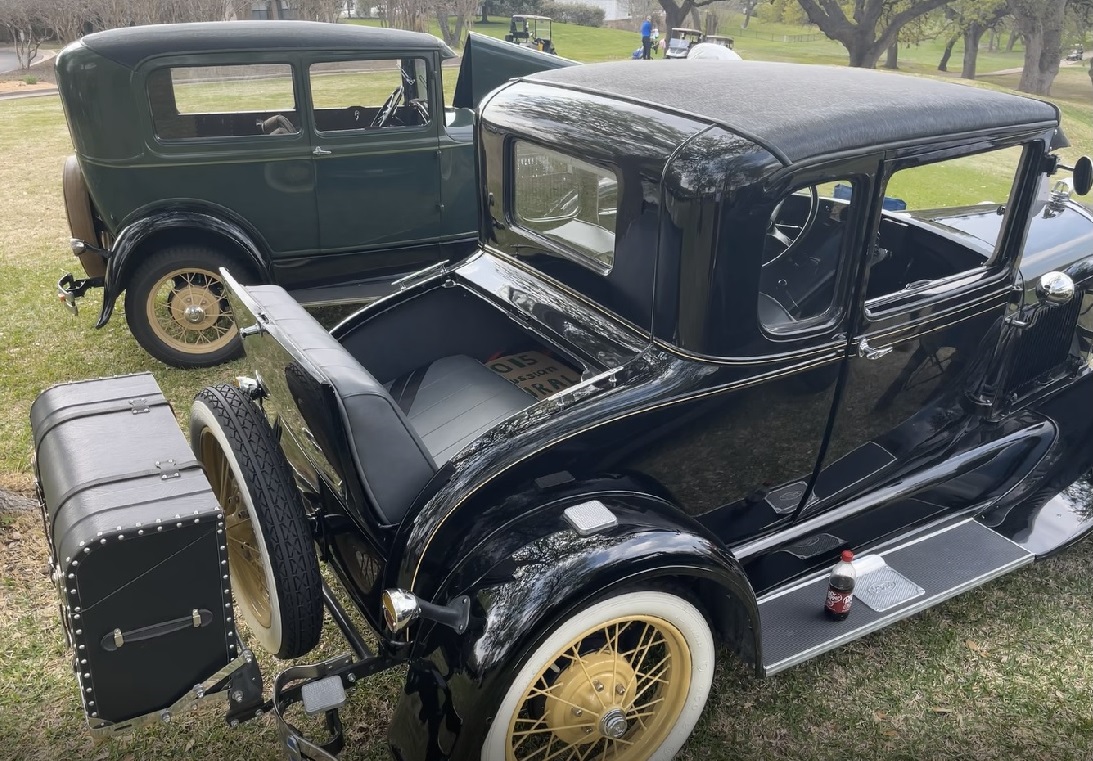 Everyone likes the rumble seat. It was also called the mother-in-law seat.
In the mother country, it is called a dicky. The last Ford with a rumble seat was in 1939.
Ford build one pre-production Mustang with a rumble seat.
---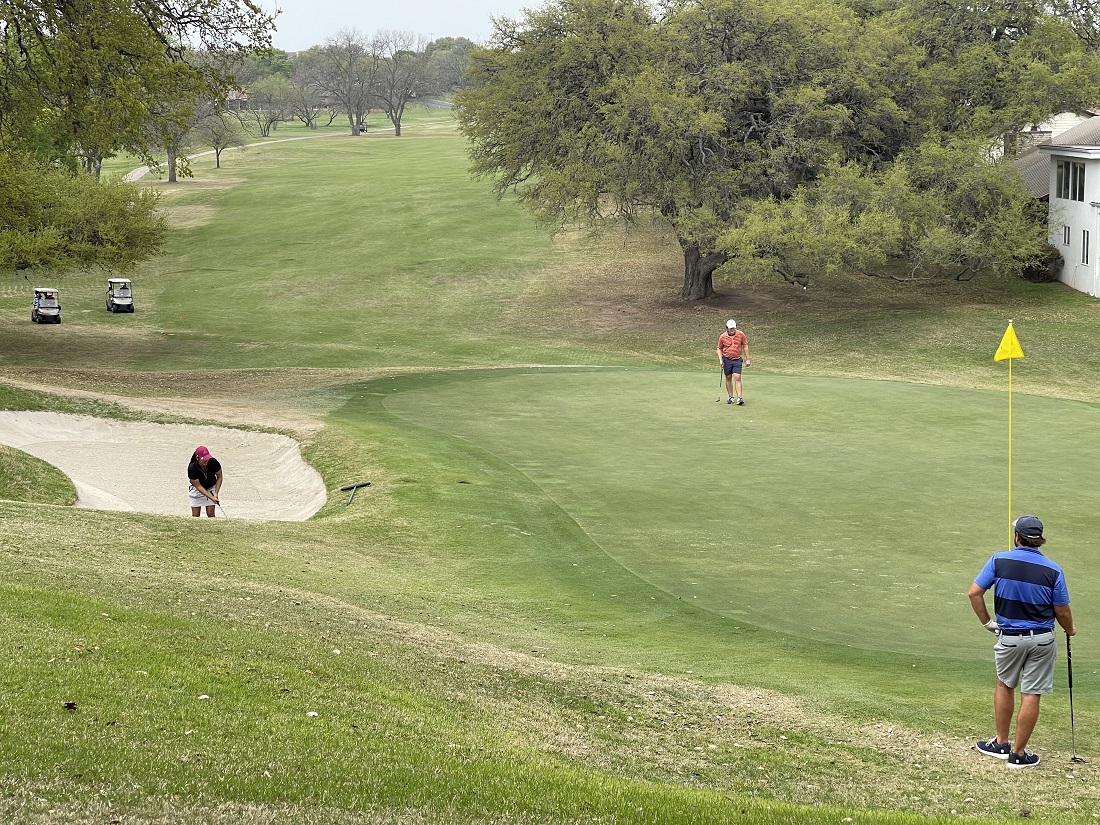 I know a lot about sand too.
---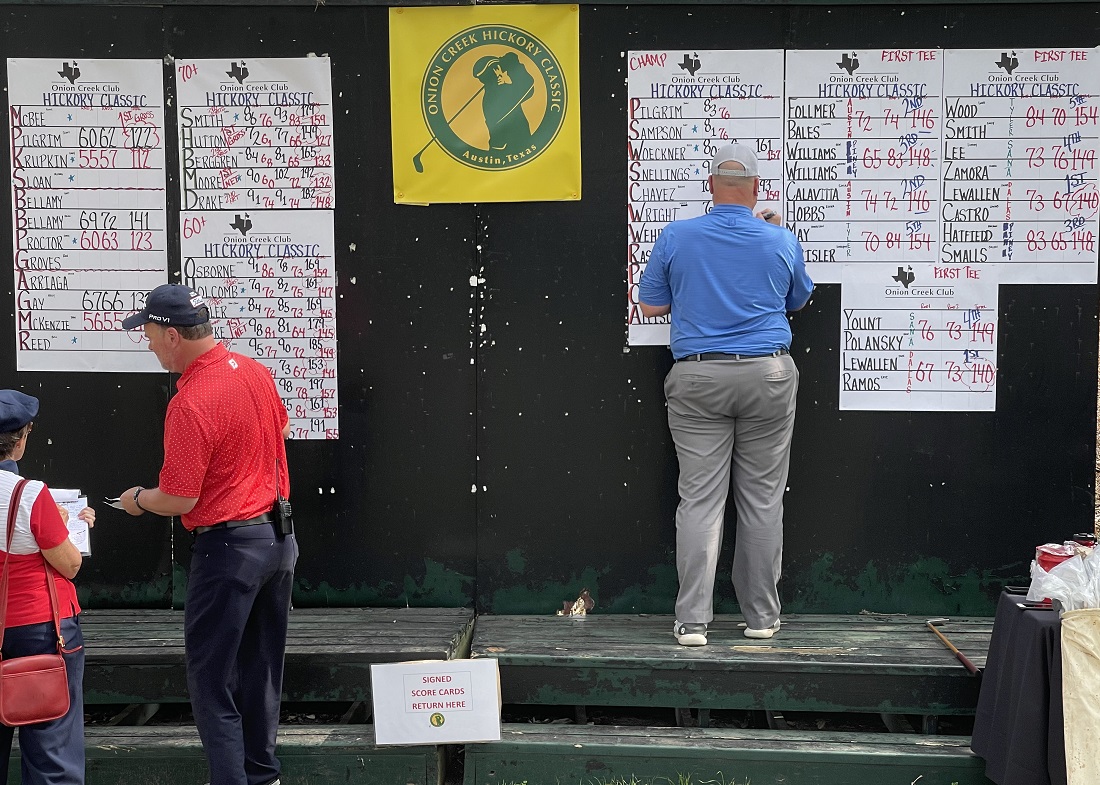 The Leader Board
---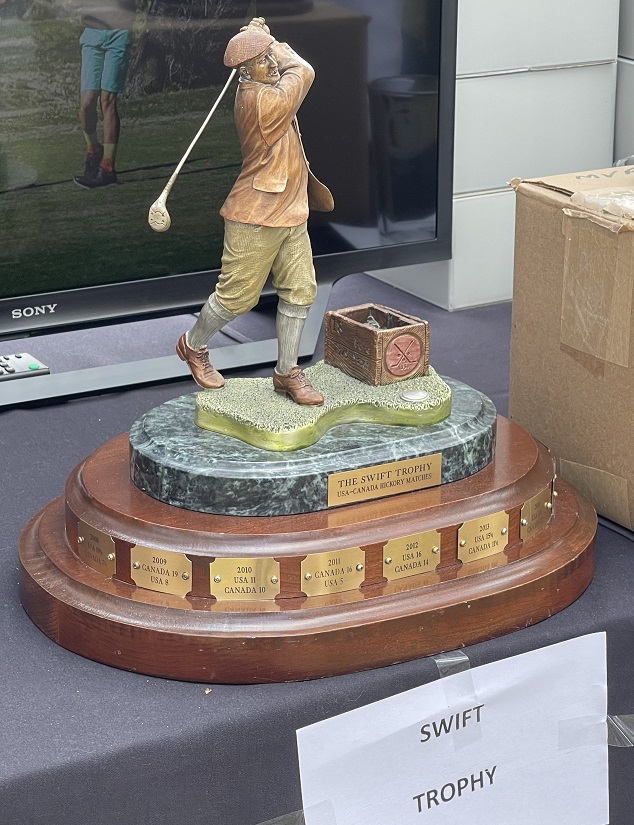 The Traveling Trophy
---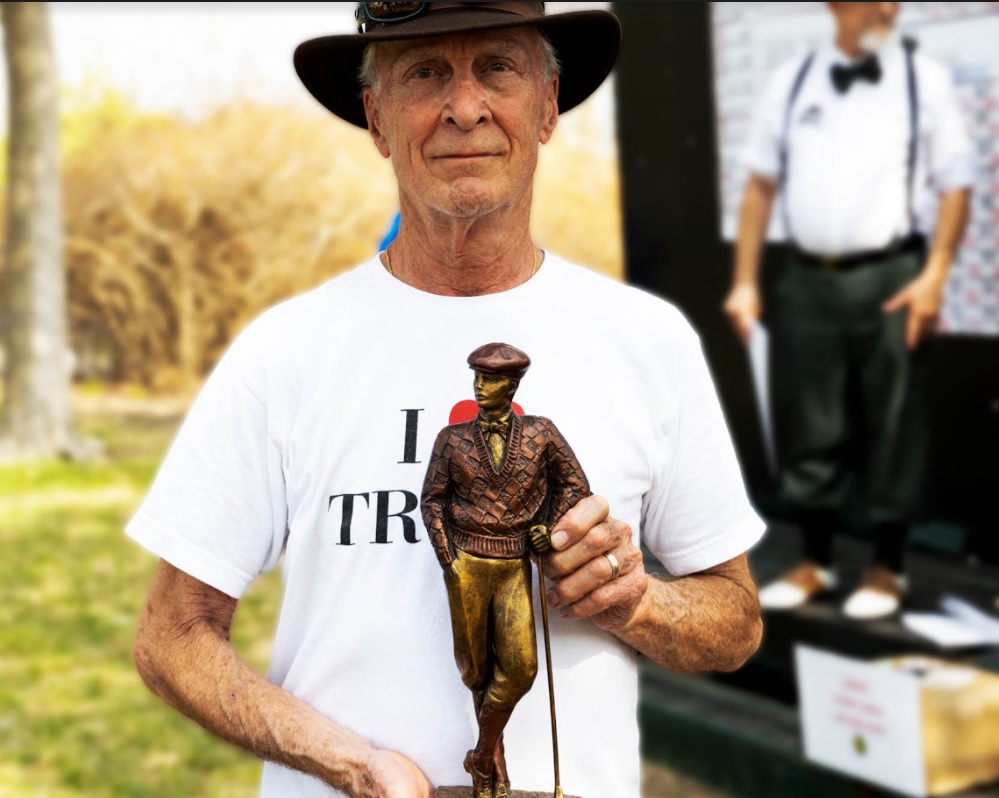 Jack Reeves won the trophy for best looking car.
---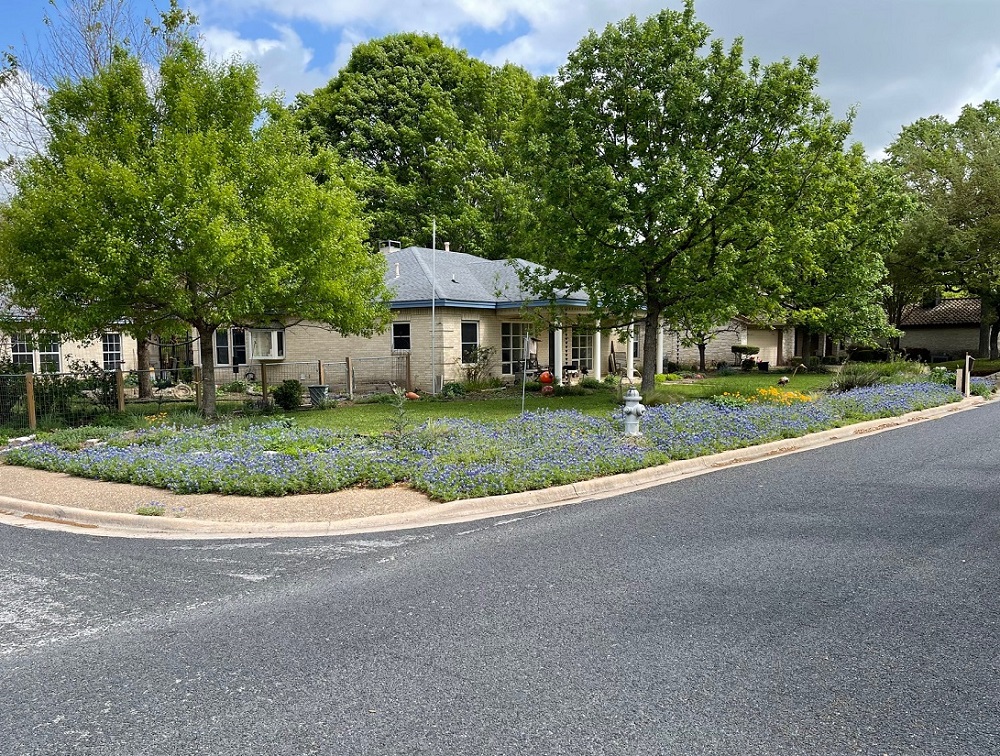 We saw some wild flowers, but the best was in the Onion Creek Addition.
---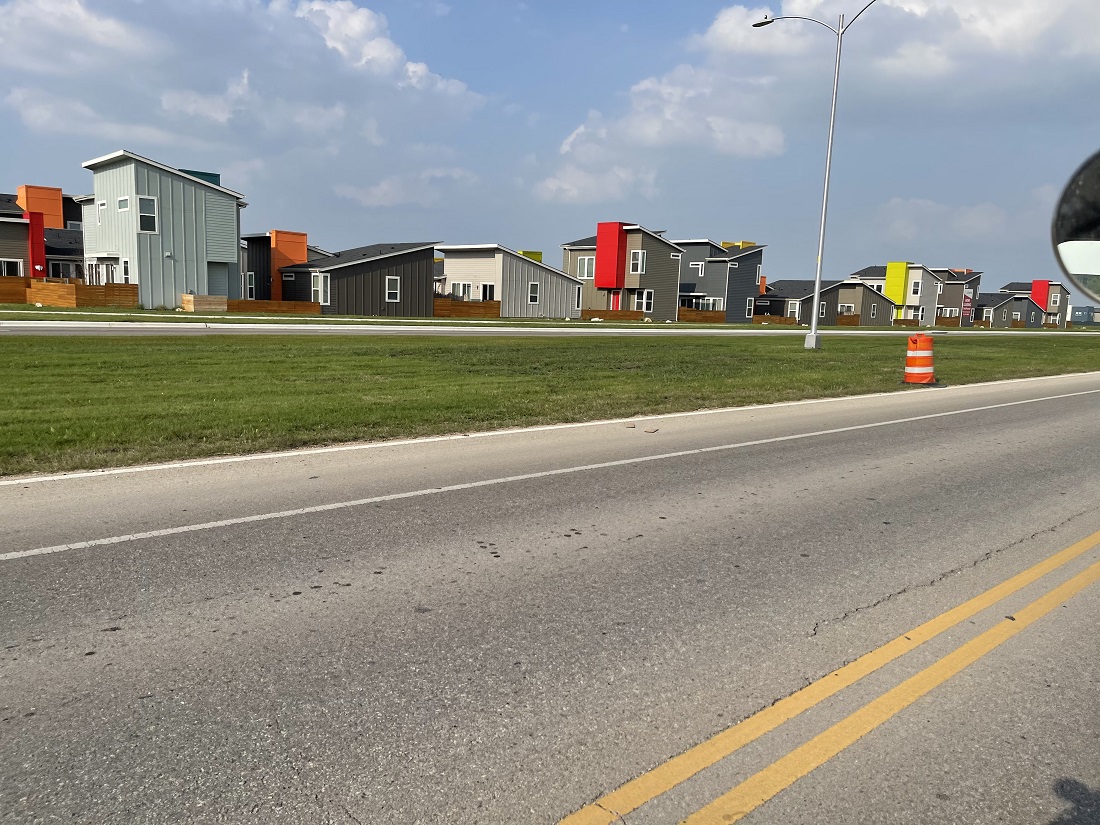 Housing Southeast of downtown.
---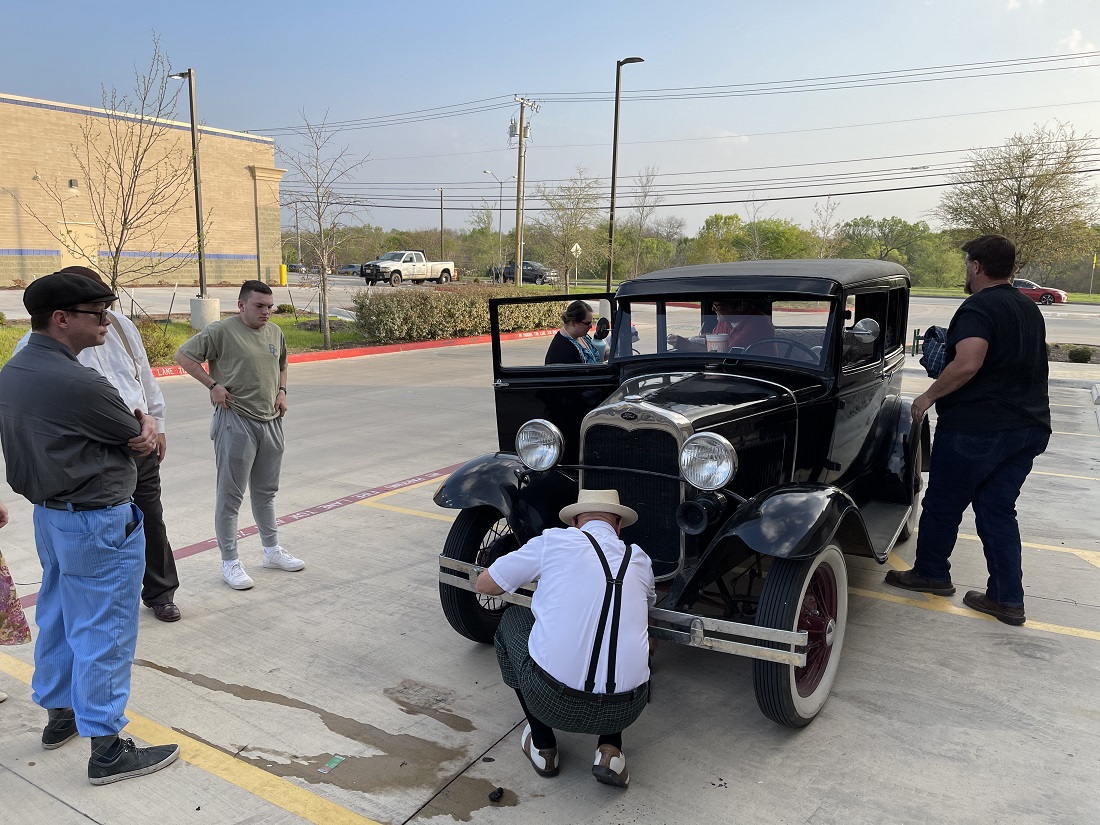 What's a tour without the opportunity to fix something. Glenn was very considerate by stopping on some very clean concrete, in the shade, and next to O'Reilly's Auto Parts. Ron jacked up Glenn's car and adjusted the brakes.
---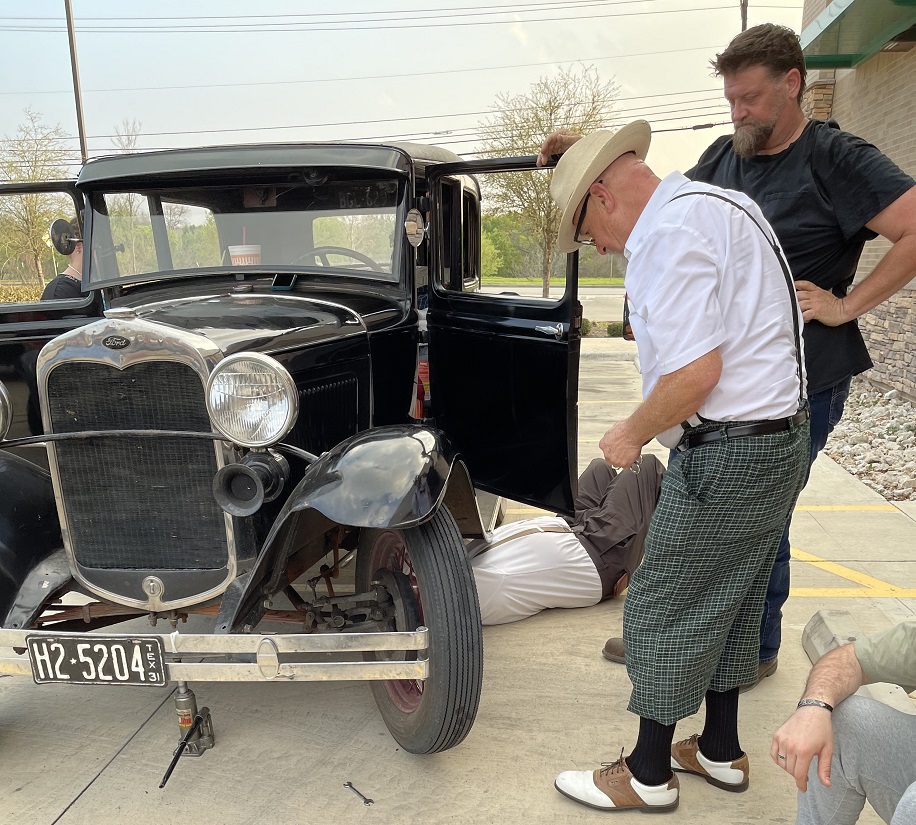 Scarecrow discovered a missing pin and graciously laid down on the job to fix the problem.
---
If you didn't make the trip with us, I suggest you take Laurie's directions and drive it yourself. You will see more if you drive your A.
Senic Tour Directions