The morning was spent adjusting the float level in Dan's carburetor.
It had been dying at stop signs.
The special testing apparatus was from Paul Ranney's collection.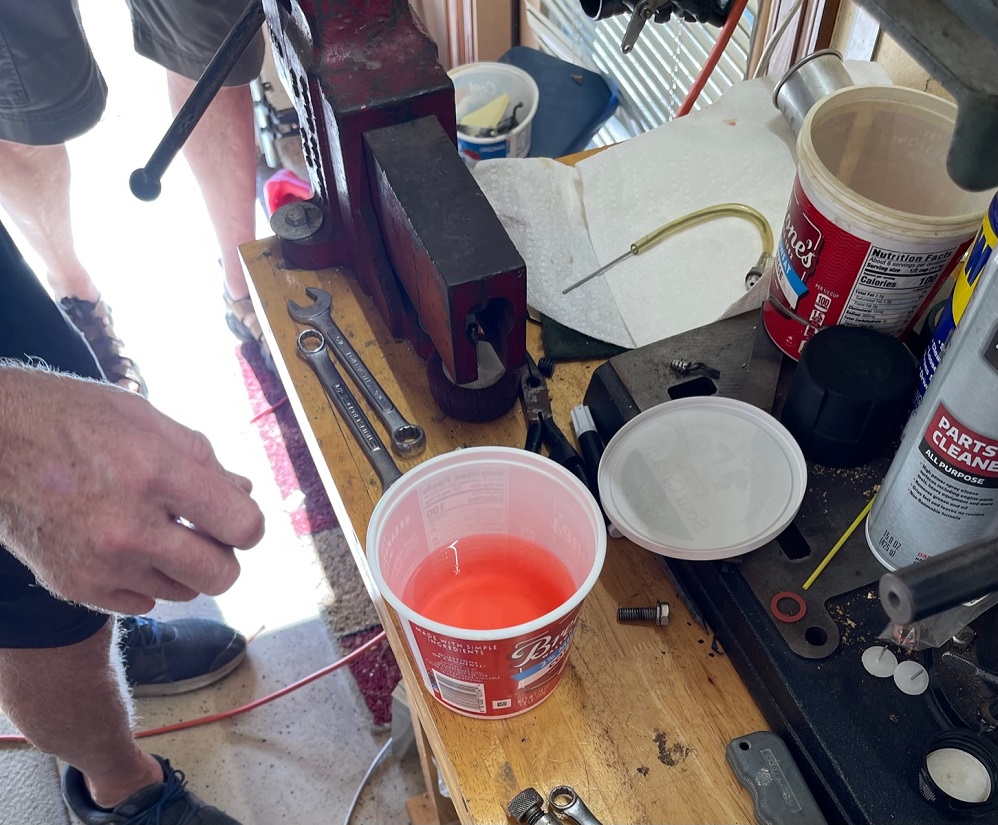 Since gasoline is clear, Al added some red fuel stabilizer.
---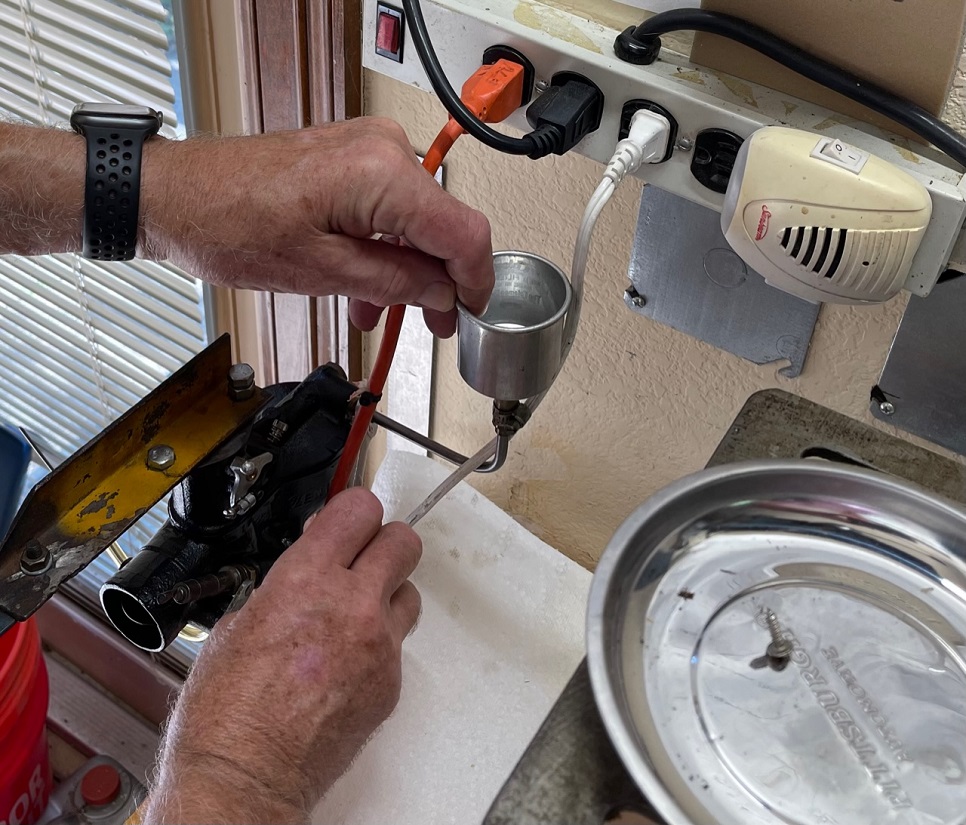 The supply of gas connects to the normal fuel intake port.
Be sure to level the carburetor.
---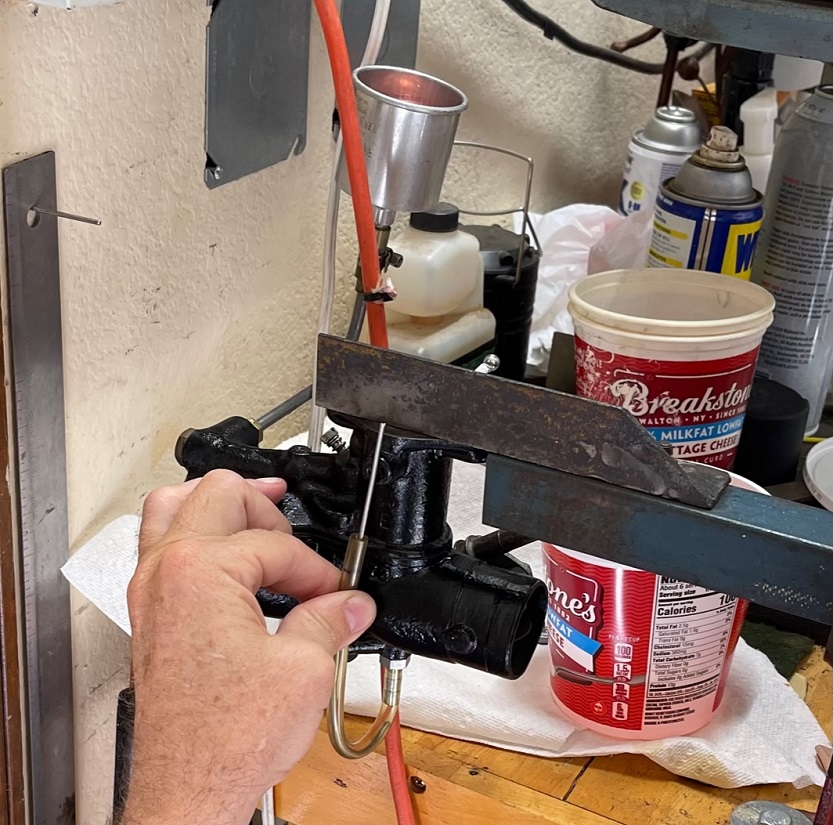 The second hose connects to the adaptor in the bottom of the bowl
You can buy it and shim kits at Snyder's, Mike's, and Bratton's
---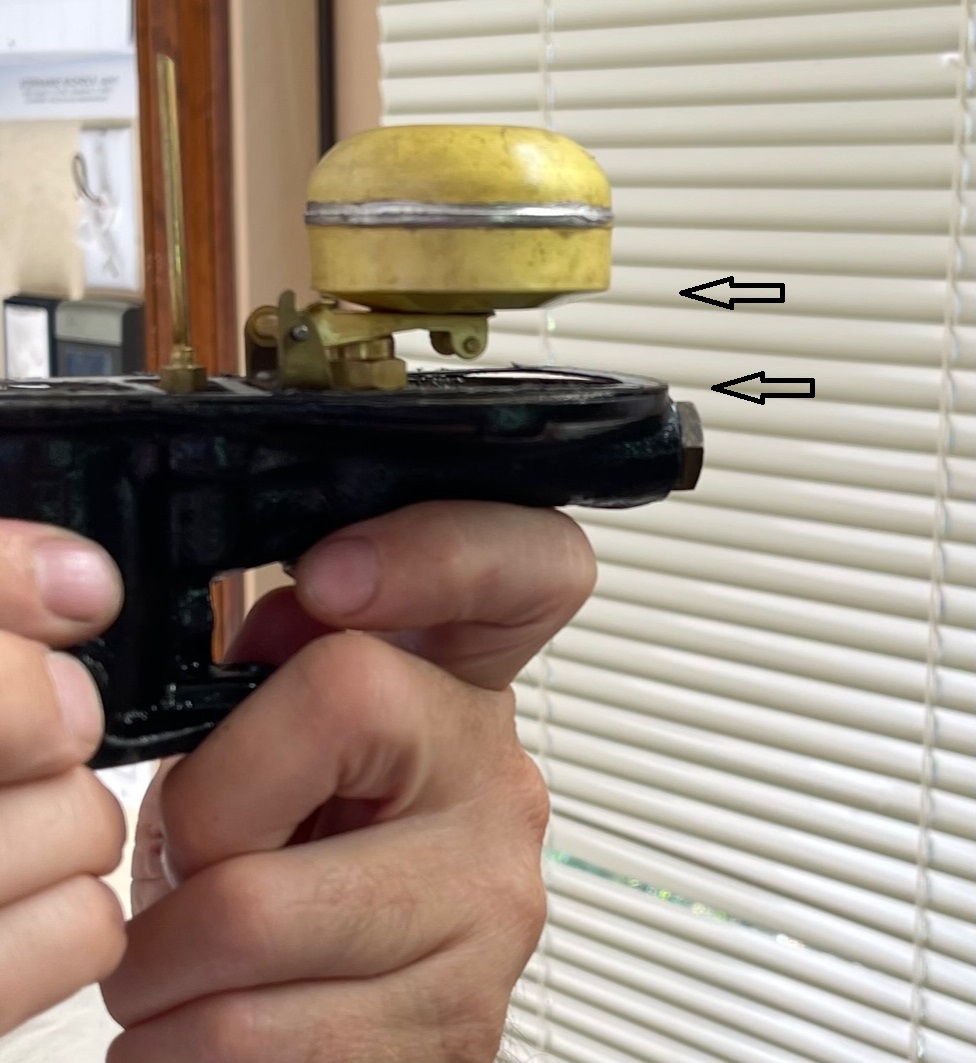 You can adjust the float with a ruler.
The top of the float to the top of the body top should be 5/8 inches.
To remove the float, pull out the hinge pin. Then unscrew the needle and remove seat (shim)
---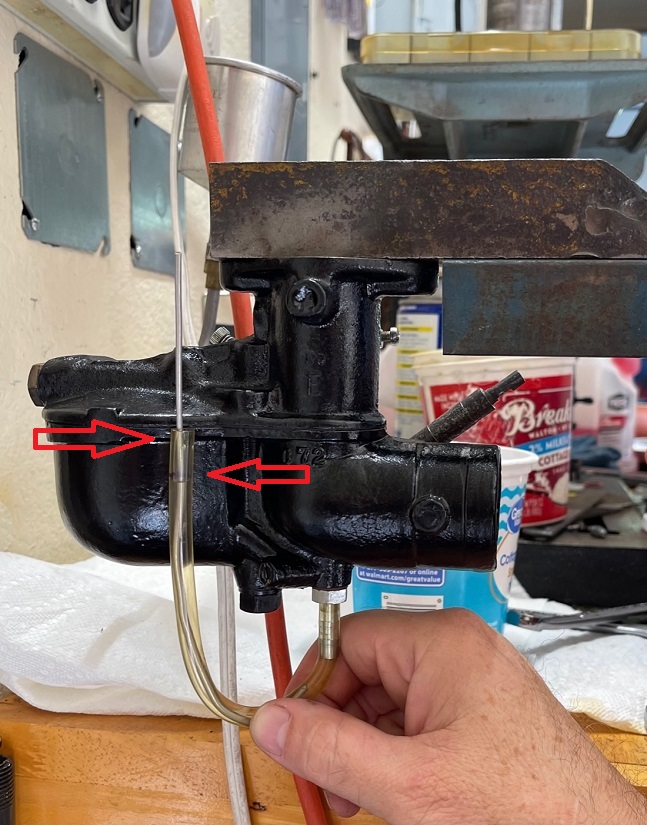 Align the top of the tube with the top of the bottom housing (left arrow)
and the gas should be at the line (right arrow) which is measured 5/8 inches down.
---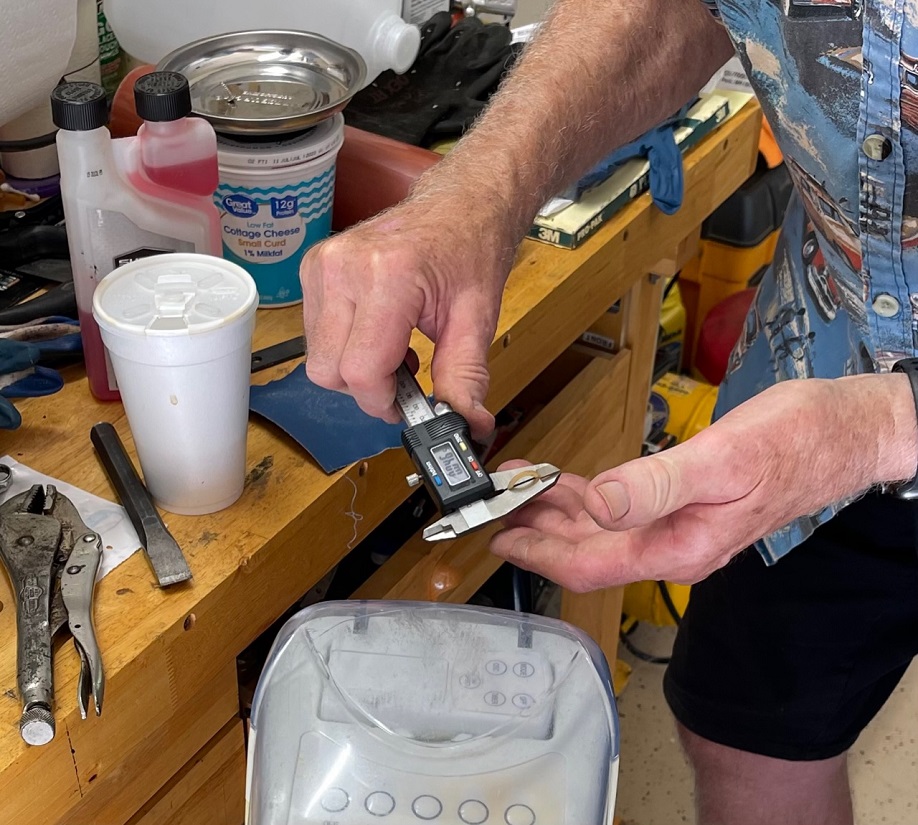 Al measures the thickness of a gasket.
---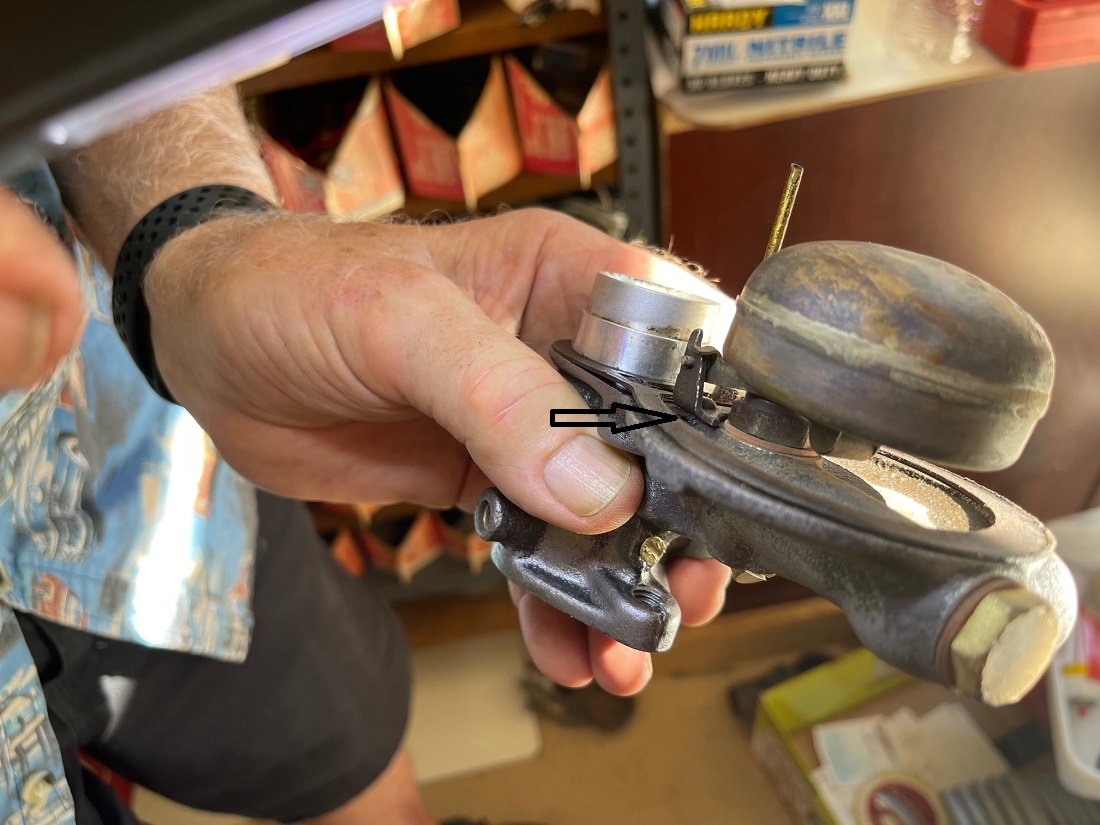 If you ever have your carburetor open, clean out this hole in the top of the housing.
---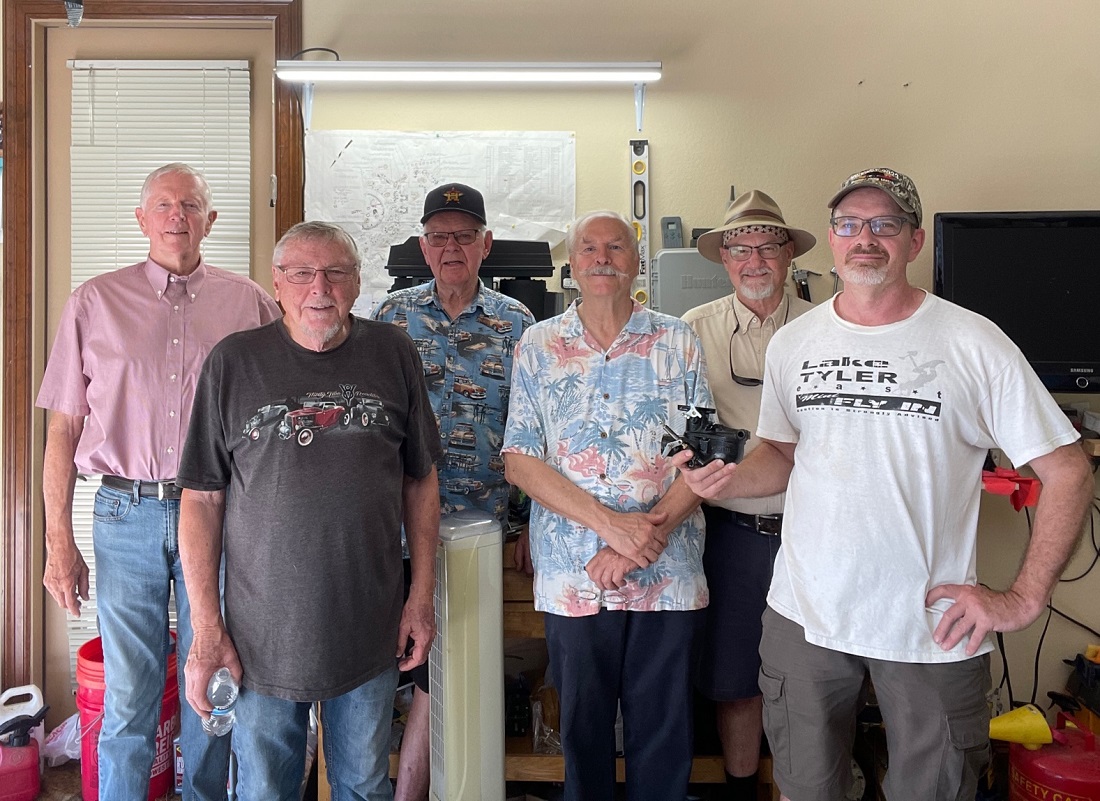 J R, Al, Ron
Claude, John, Dan
---
A big thanks to Al Bohn for hosting