Restoration Clinic
December 4, 2021

| | | |
| --- | --- | --- |
| IHOP Attendees | | Fredrick Khoury, Pat Beagle, Fred Thompson, Charles White, Miller Casey, John Fatcek |
| | | Jim Ferguson, Ron Taylor, John Patterson, Claude Folta, Felix Boston, J R Howard |
| | | |
| Other Attendees | | Jack Reeves, Charles Powell, Walter Payne |
| | | John G. Sullican, Ed Herrschaft, Al Bohn, Max Phillips |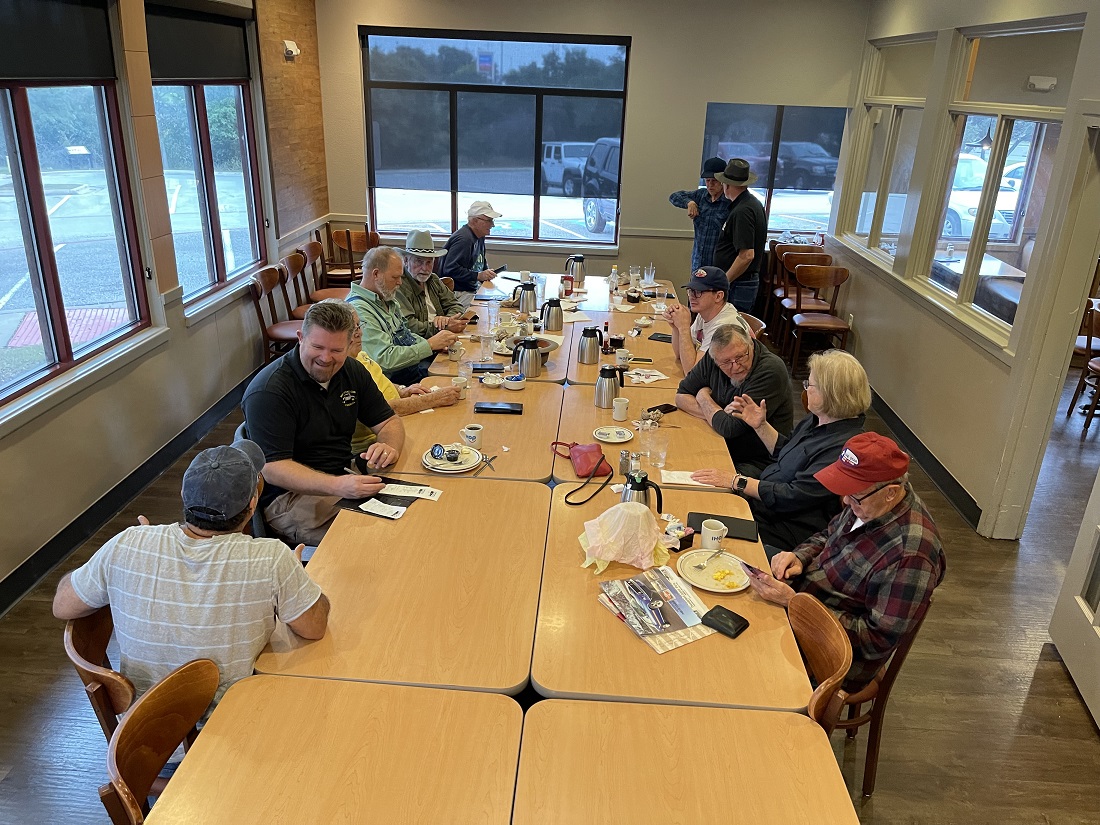 Fredrick, Pat, Fred, Charles, Casey, and John
Jim, Ron, John, Claude, Sondra Carlton, and Felix
---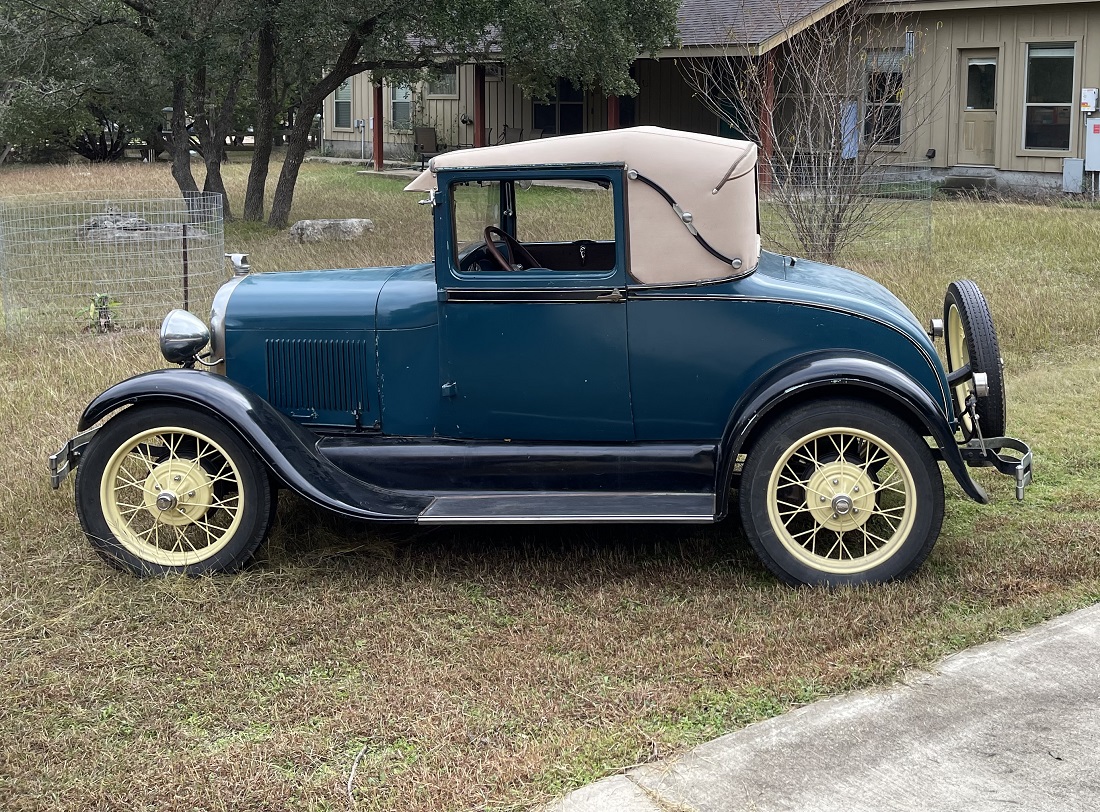 Pat's 28 Sports Coupe
---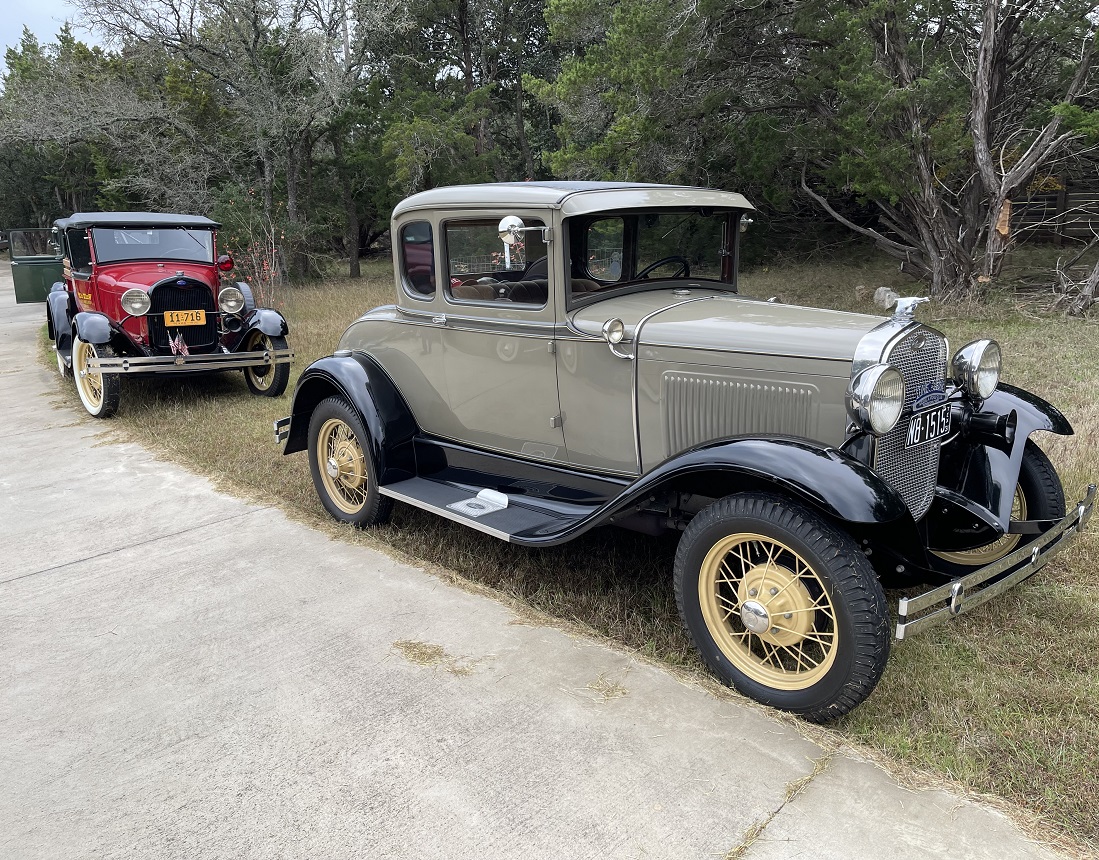 Claude's '30 Pickup and John's '31 Deluxe Coupe
---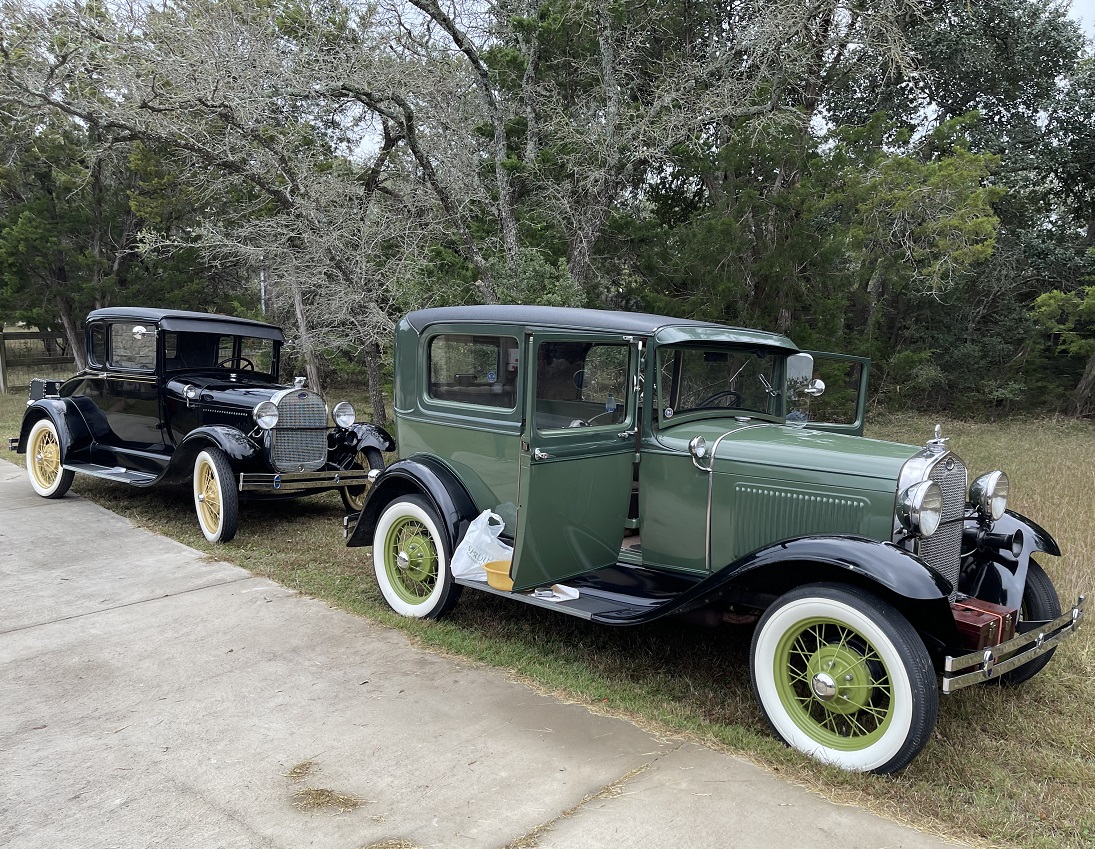 Felix's '29 5-window Coupe, Jack's '30 Tudor
---
Pat's '28 Sports Coupe, Charles '29 Tudor, and Fredricks '30 Pickup
---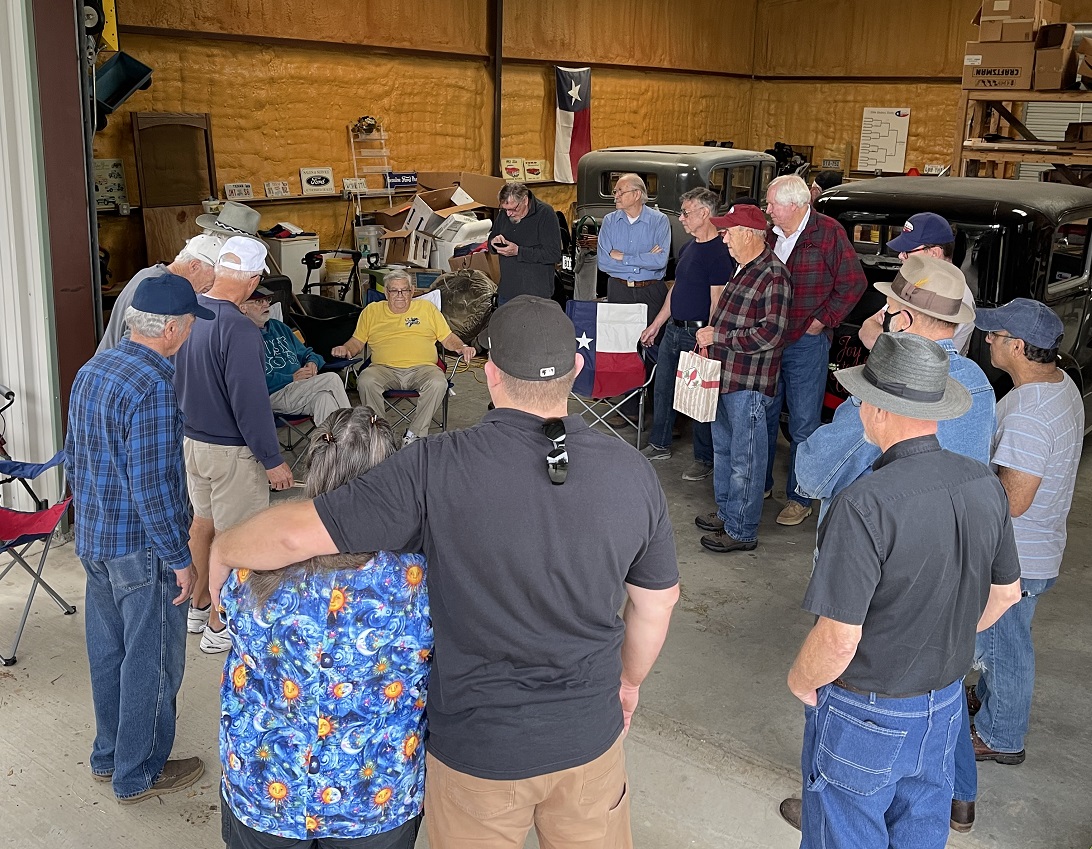 Felix presents Max with a 20 oz stainless steel coffee mug with his name and Lone Star Model A Club.
He was president four different times.
---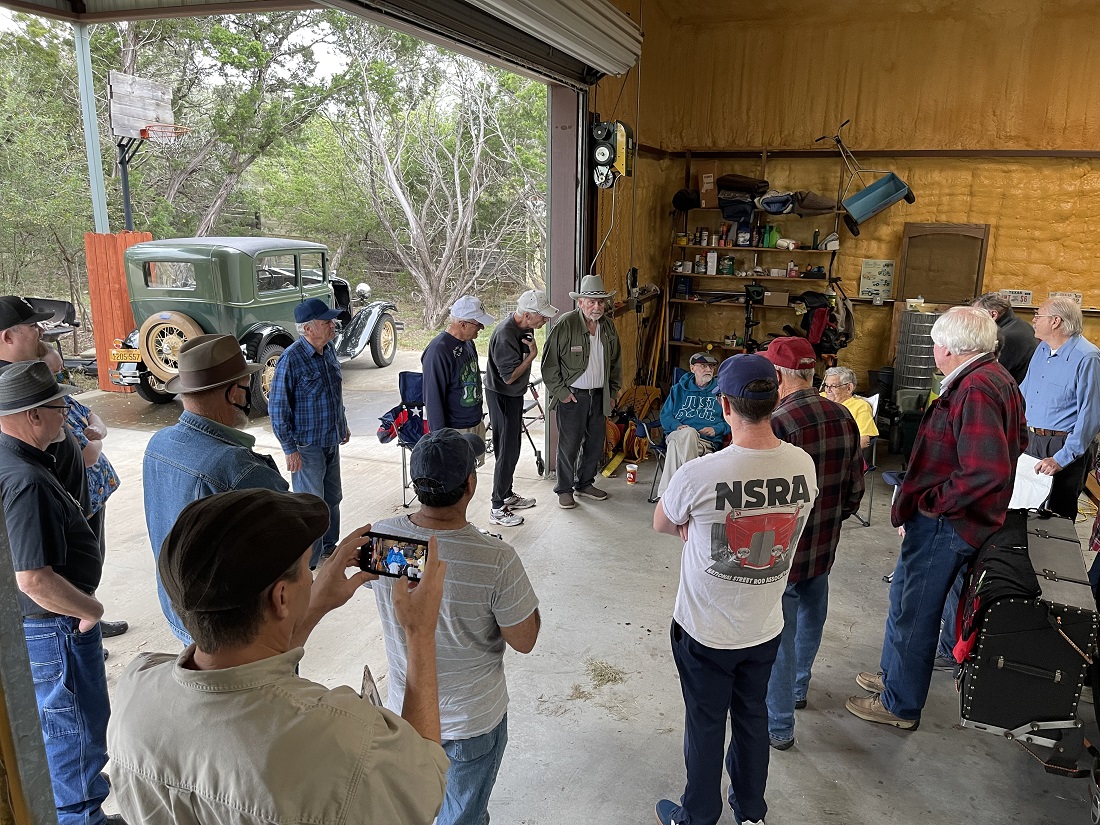 Jack speaks while Water takes a picture.
Jim tested the polarity on the Model As and found two that needed to swithc the leads on the coil. A coil with reversed polarity will have about a 20% lower output, which may not show up at idle and low rpms, but can cause an engine to miss or stumble under load and at higher engine rpms.
---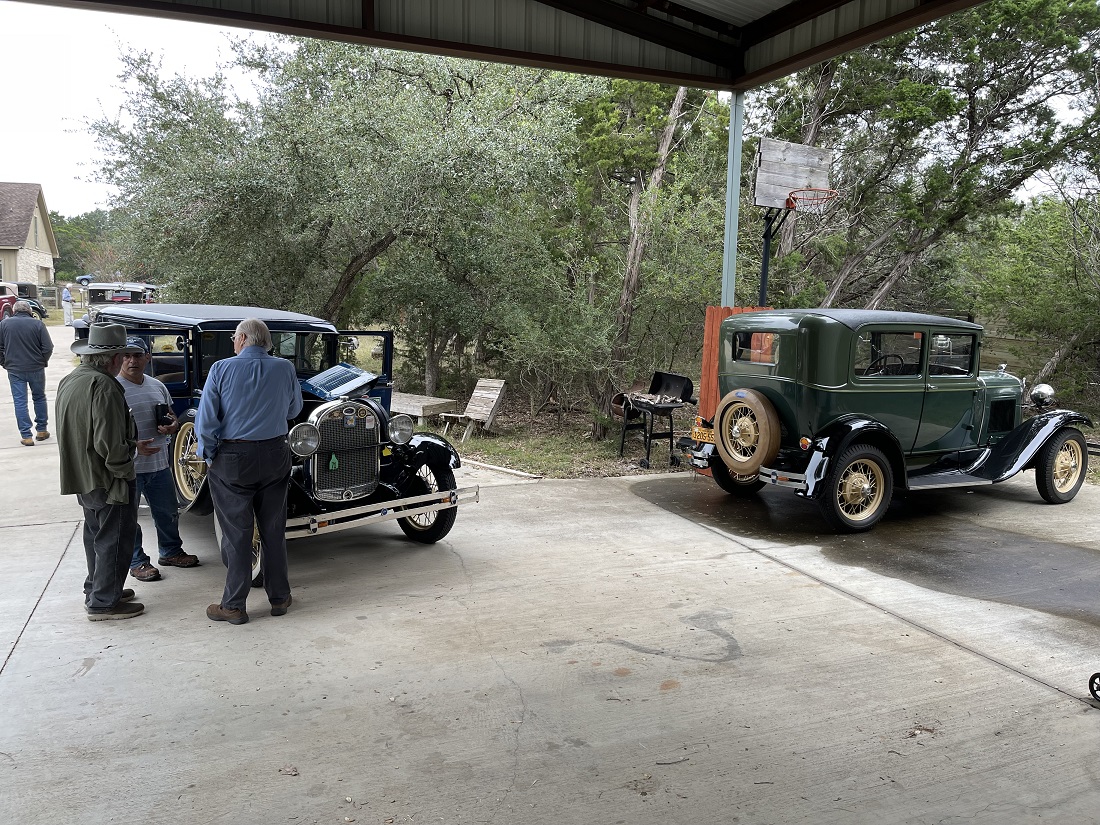 Fred's '29 Fordor with Casey, Fredrick, and John G. J R's '30 Tudor waiting for John
---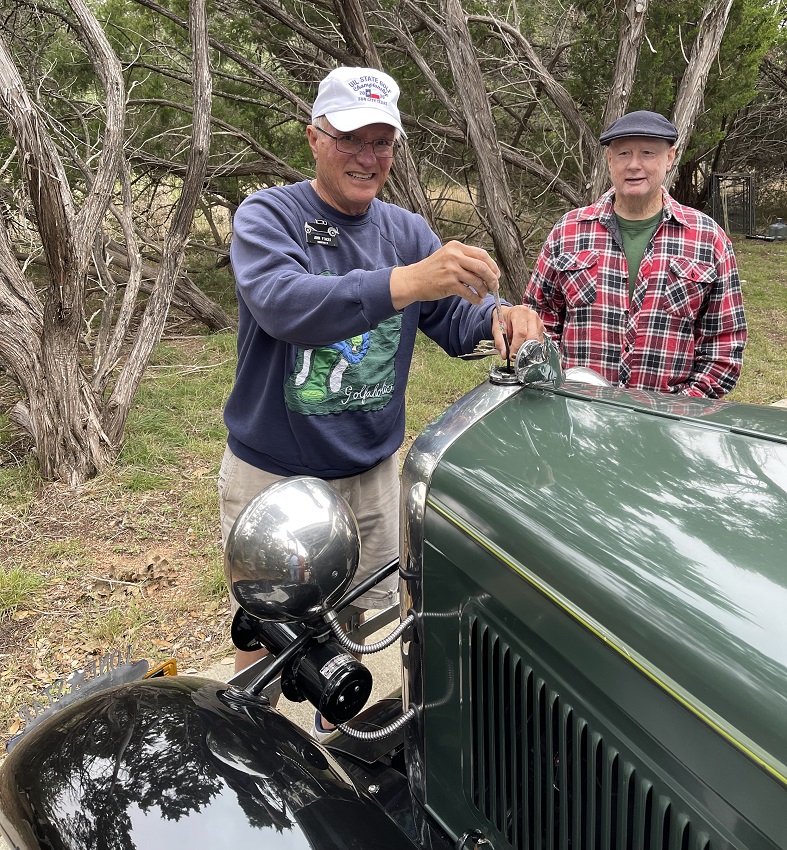 John checks the density of J R's coolant. He found three other cars that needed more antifreeze.
---