Restoration Clinic
May 14, 2022
Al Bohn's Garage
| | | |
| --- | --- | --- |
| Attendees: | | Al Bohn, Ron Taylor, Jim Ferguson |
| | | Fred Thompson, Claude Folta, Al Bohn |
| | | Felix Boston, John Sullivan, J R Howard |
| | | |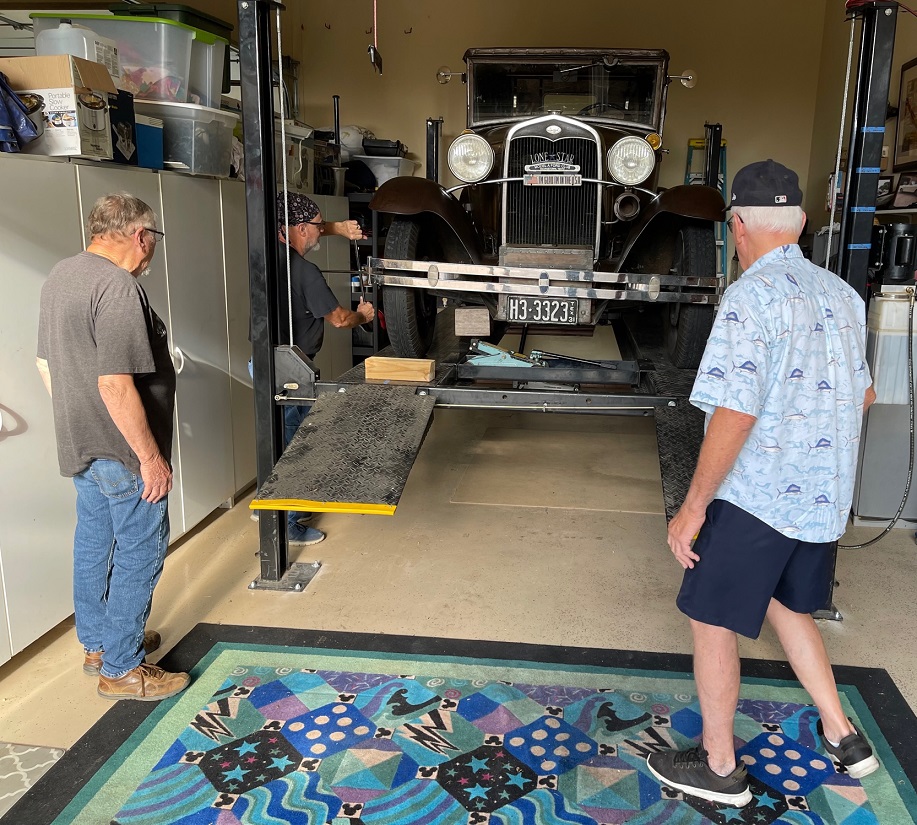 Ron starts to remove the lug nuts on his '31 Cabriolet. Claude and Al are ready to assist.
Note Al's new lift which makes working on wheels a lot easier.
---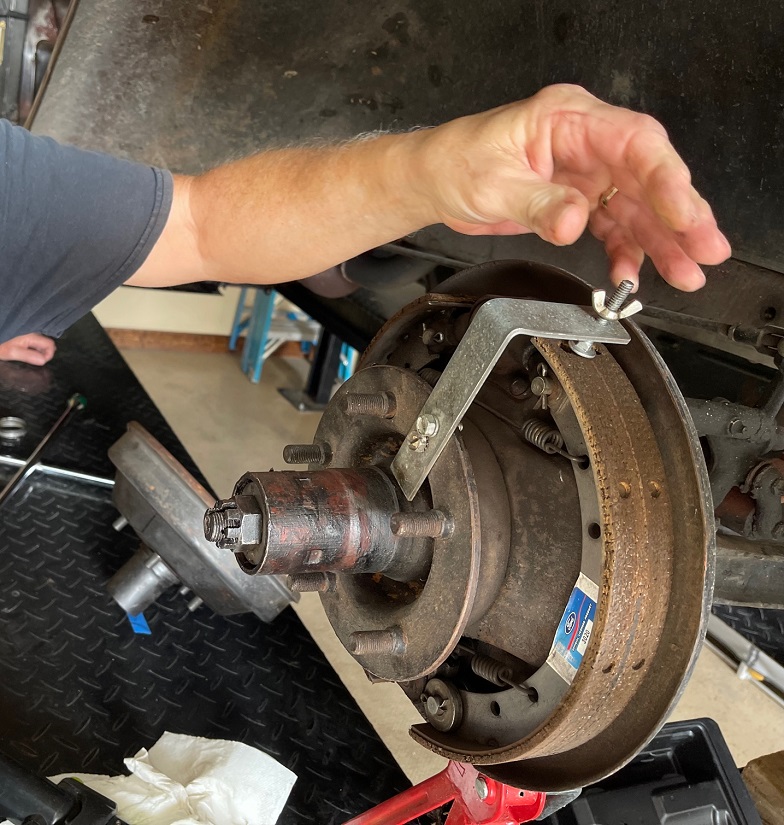 Rod uses Jim's centering tool to check that both shoes are doing work. Jim said they were off about a 1/16 of an inch which is okay. After mounting the device on the shaft, the screw is adjusted in to touch the highest point, then you spin it around to find the biggest gap.
---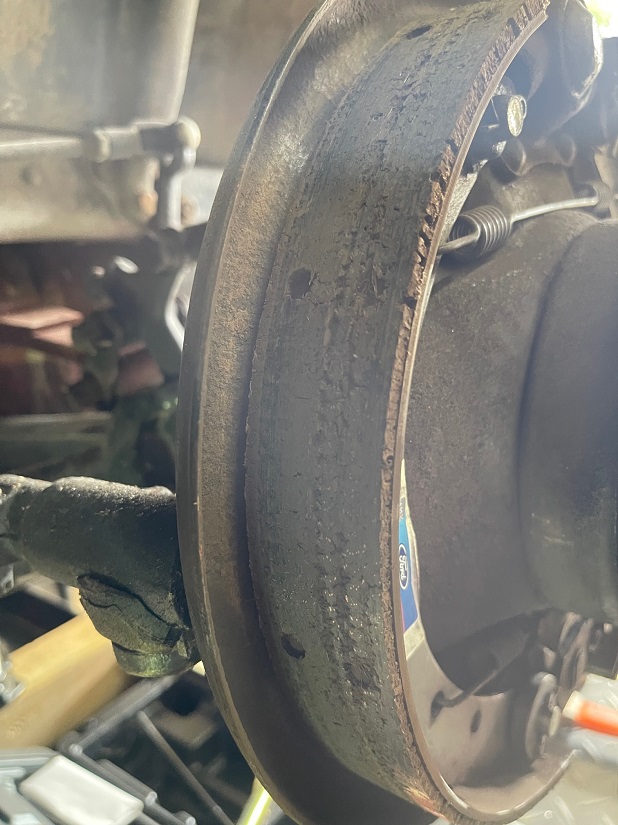 The rear shoe was glazed which happens when they get too hot.
Jim had a new set of shoes and Ron and Jim put them on.
---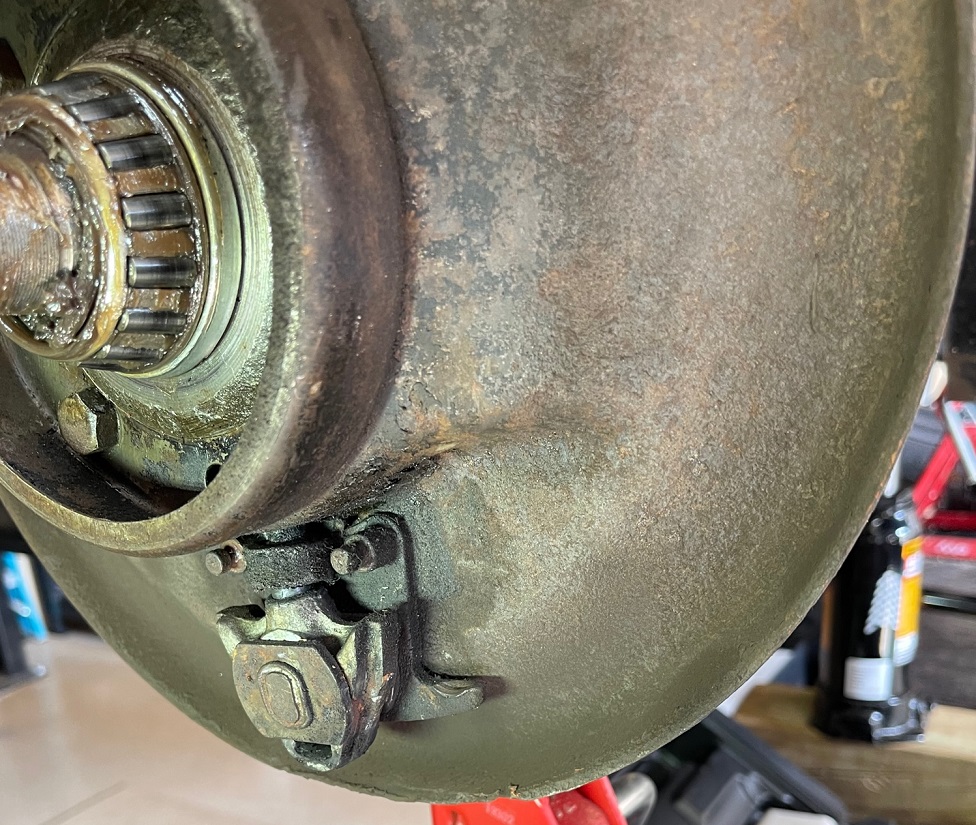 The front roller track had some wear and Ron bent it up to match the rear track.
---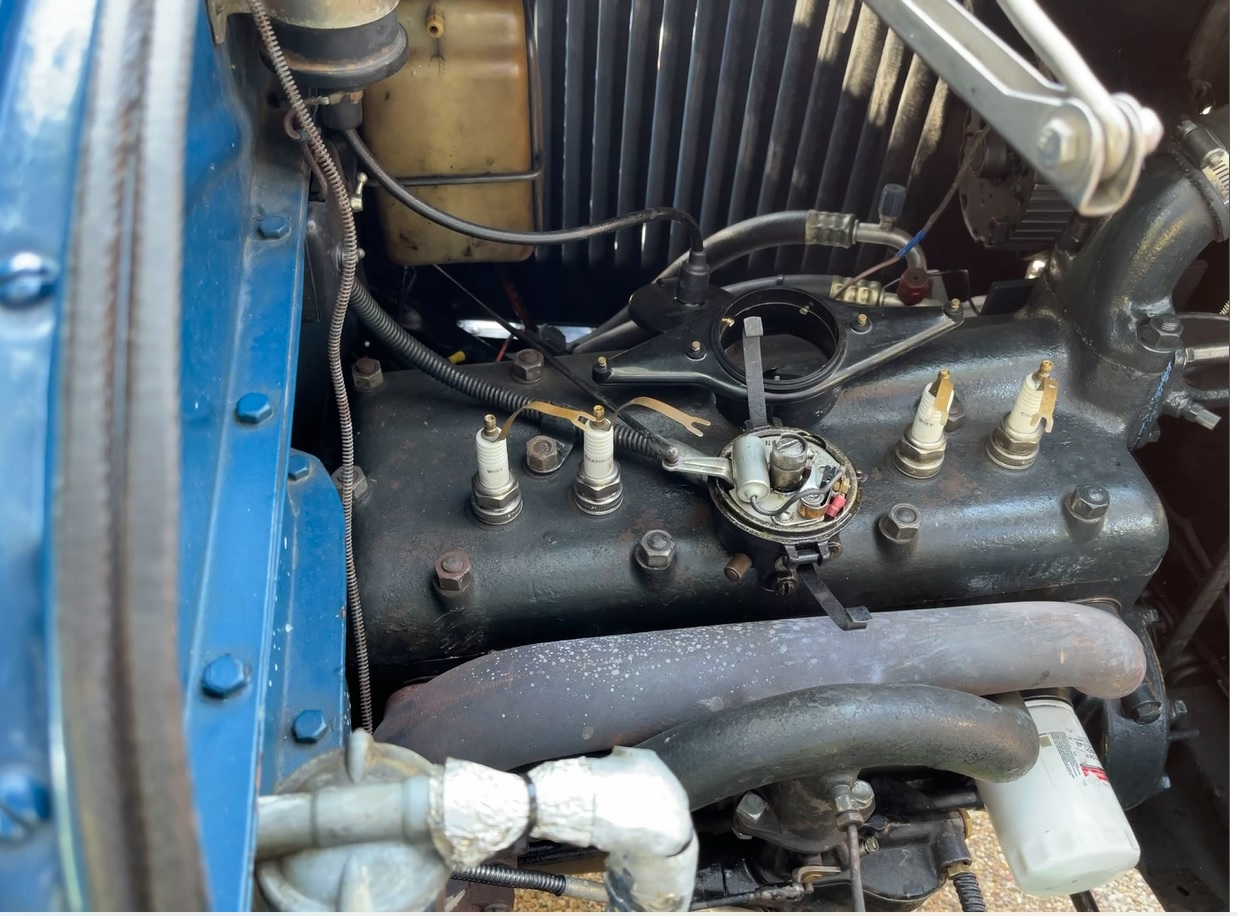 Fred's engine had a miss, so serval mechanics adjusted the timing and points, and it ran a little better. It was too hard to find the dimple in the timing gear, so they put a screw driver in the #1 spark plug hole to find TDC. Jim adjusted Fred's carburetor. Since there were some wear marks on the distributor, Jim was going to try his spare distributor at another time.
---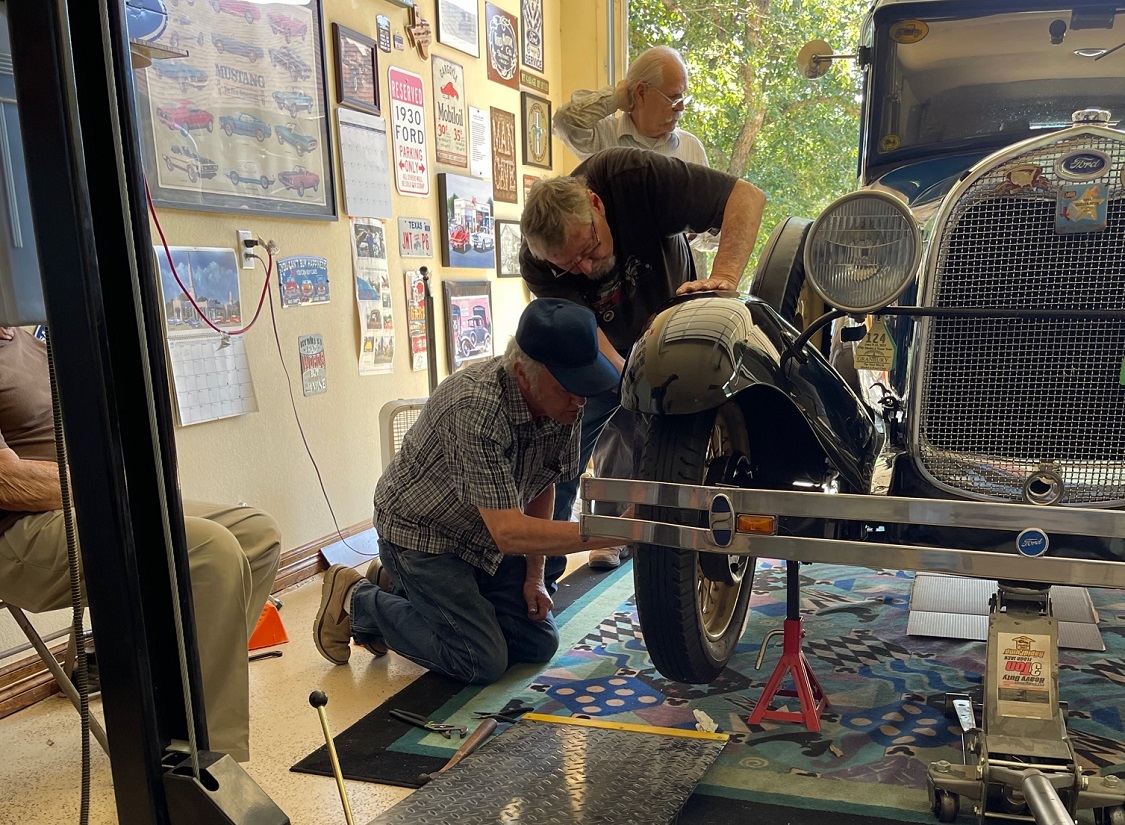 When Fred installed his radiator, the headlight bar fell forward and pulled all the connections out of the light switch body. Jim plugged them back in, and the lights and horn worked. Both front wheels had too much play, so Jim and Ron tighten the wheel nut one castle. Fred's left front wheel brake wasn't doing much work. Jim couldn't adjust the wedge enough to lock the wheel without too much drag when the brake is off. We were out of time, but there were two suggestions: shorten the brake rod or add a pill (Operating Pin Shims)
---
Thanks a lot to Al Bohn for hosting another productive clinic. The cookies and water were very welcomed.