Anderson's Water Pump Replacement
September 7, 2021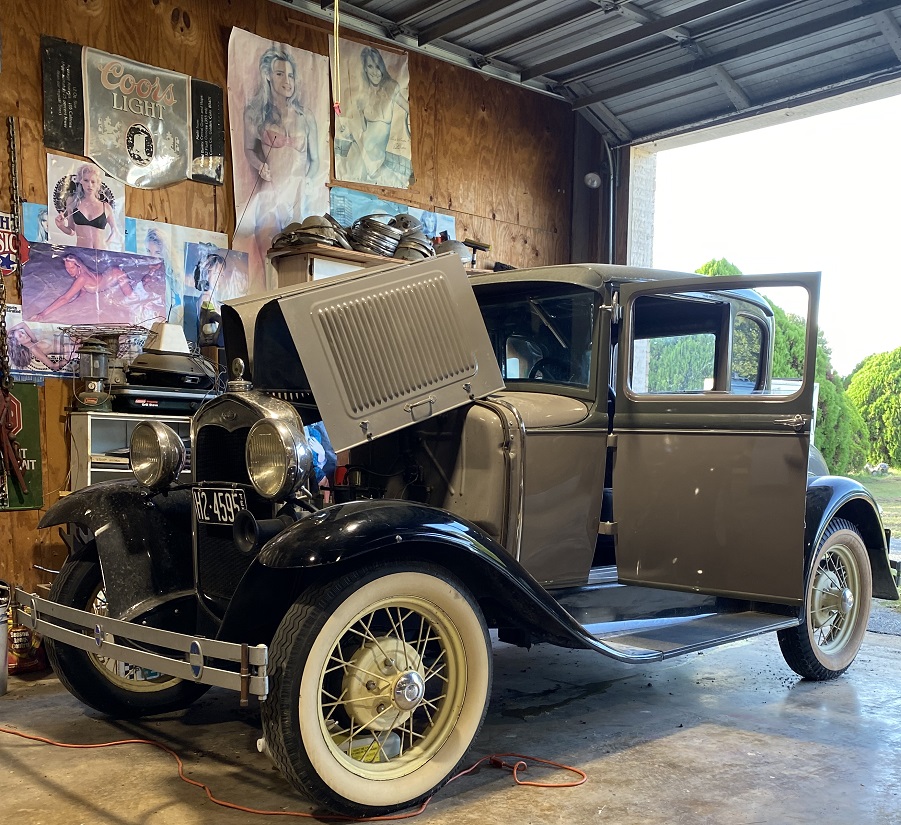 John has a nice place to work.
---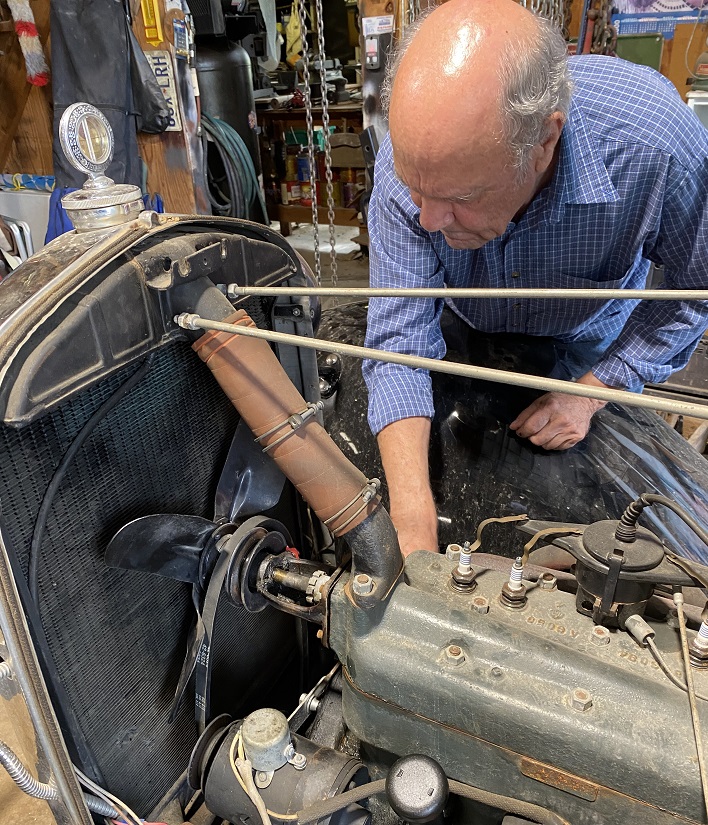 Jim Ferguson reaches in.
---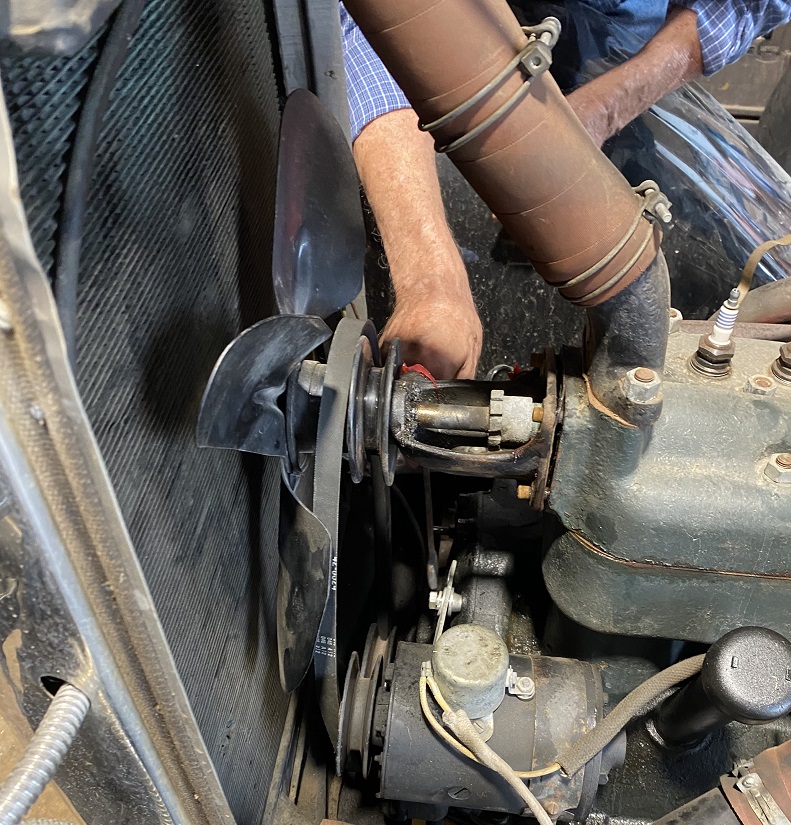 Jim is about to loosen the belt on the generator.
---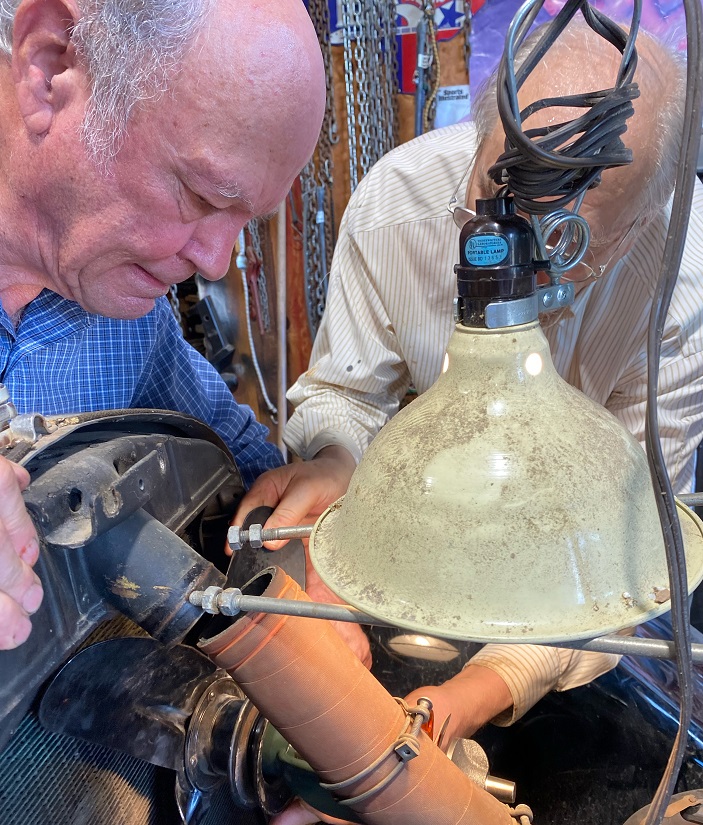 John Sulivan and Jim put the radiator into the return hose.
---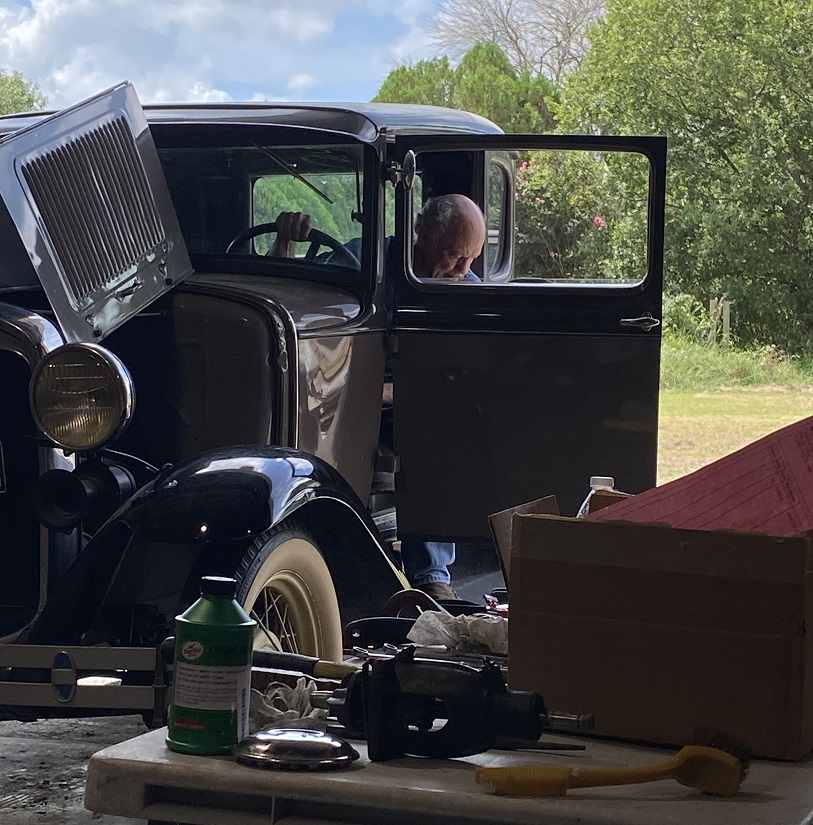 Jim starts the car after replacing the water pump.
---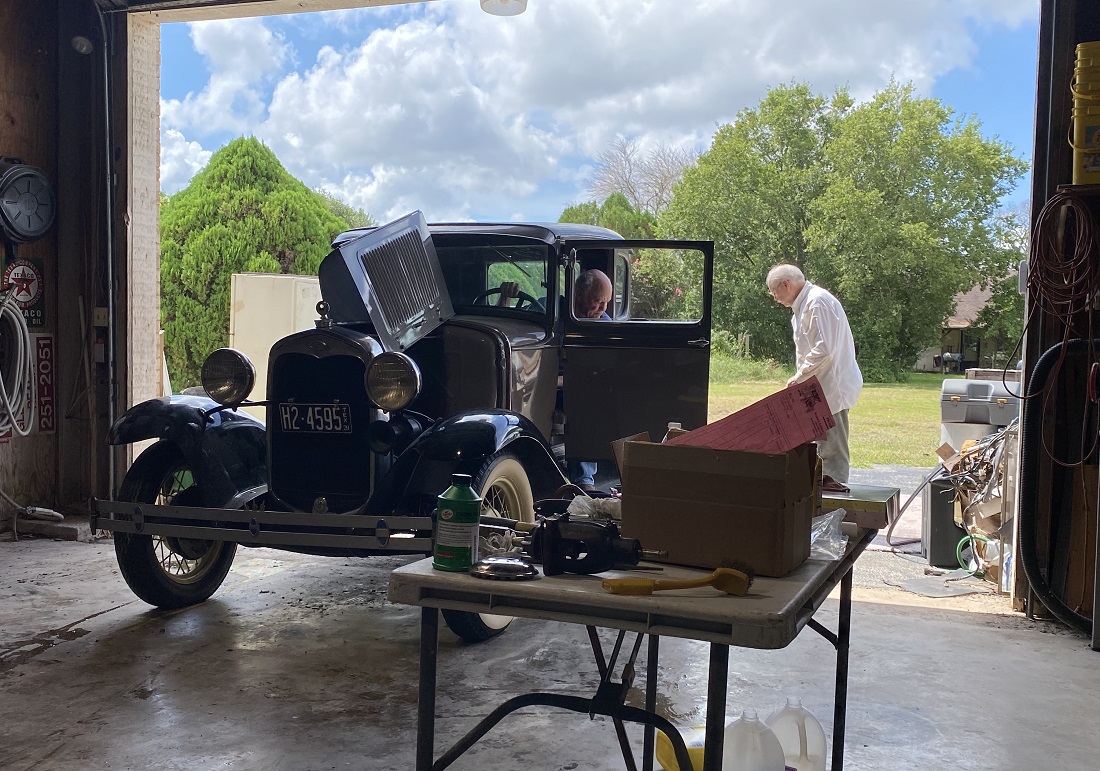 The test driver reported it ran perfectly.

---