Restoration Clinic
At Max's Workshop

The gathering with modern cars on the street
Two cars were towed to the garage, but were driven away at noon
---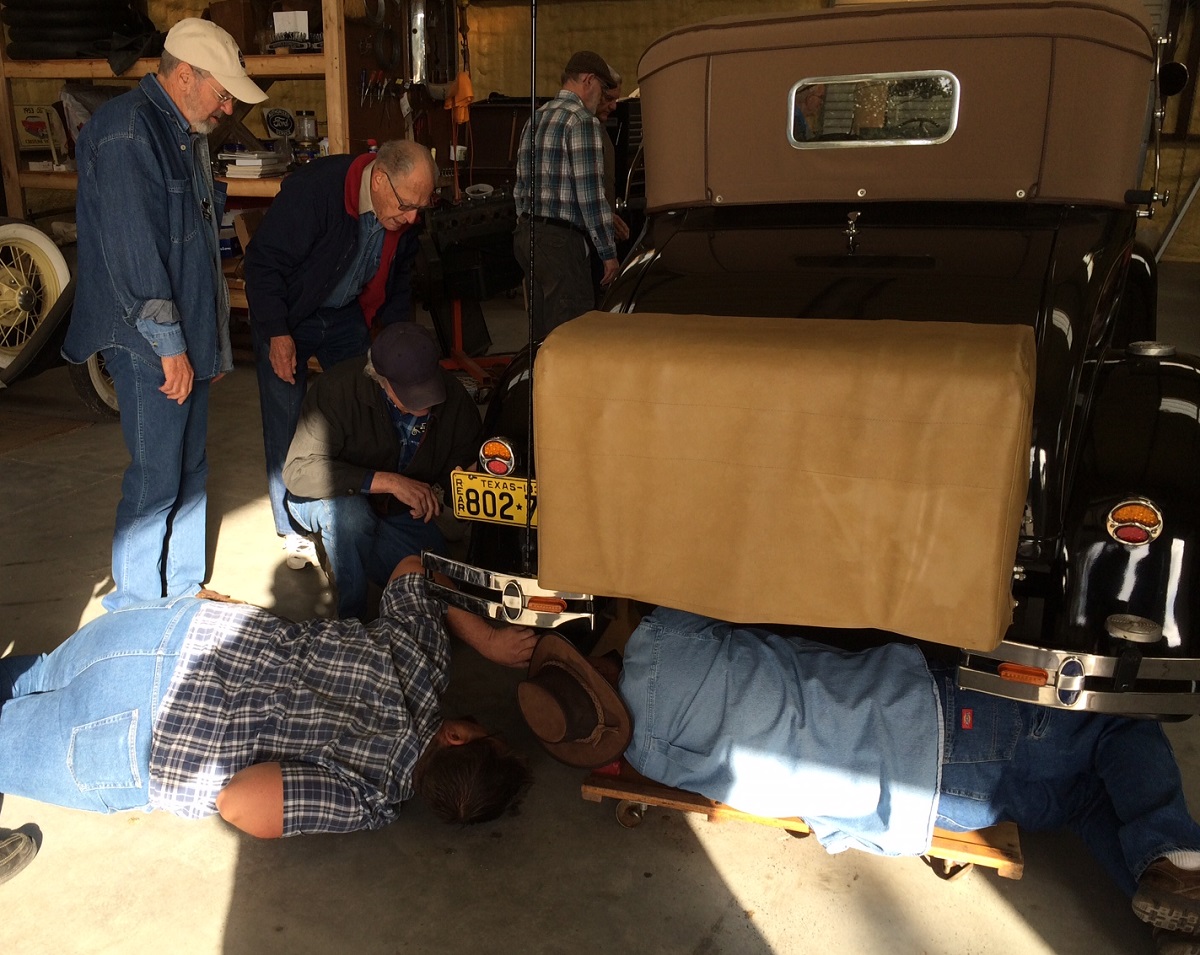 Joe Hocker, Paul Ranney & Jim Ferguson provide supervision and advice
while Glenn Schiller and Ron Taylor turn the wrench
on John O'Loughlin's Cabriolet's brakes.
---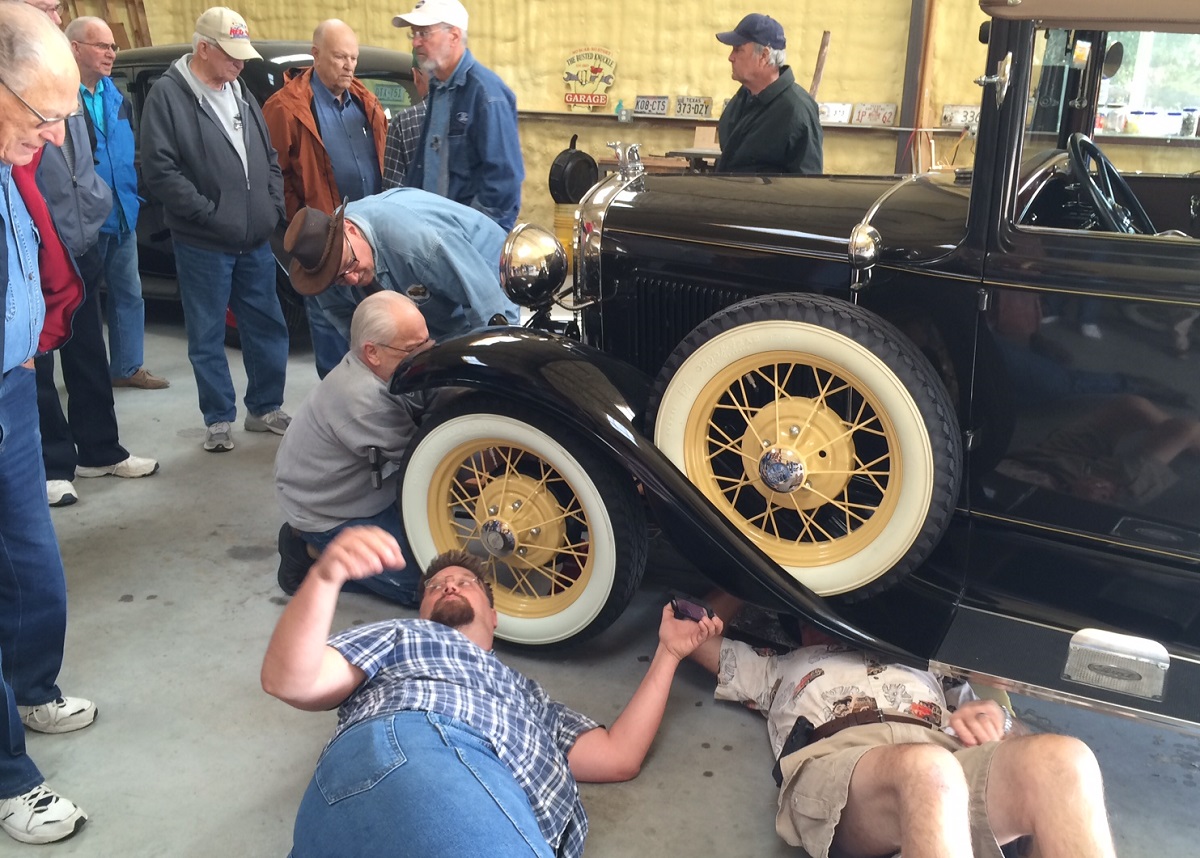 John and Ron remove the slack from all the brake rods,
while Glenn and Al Bohn increase the tension on the brake return spring.
---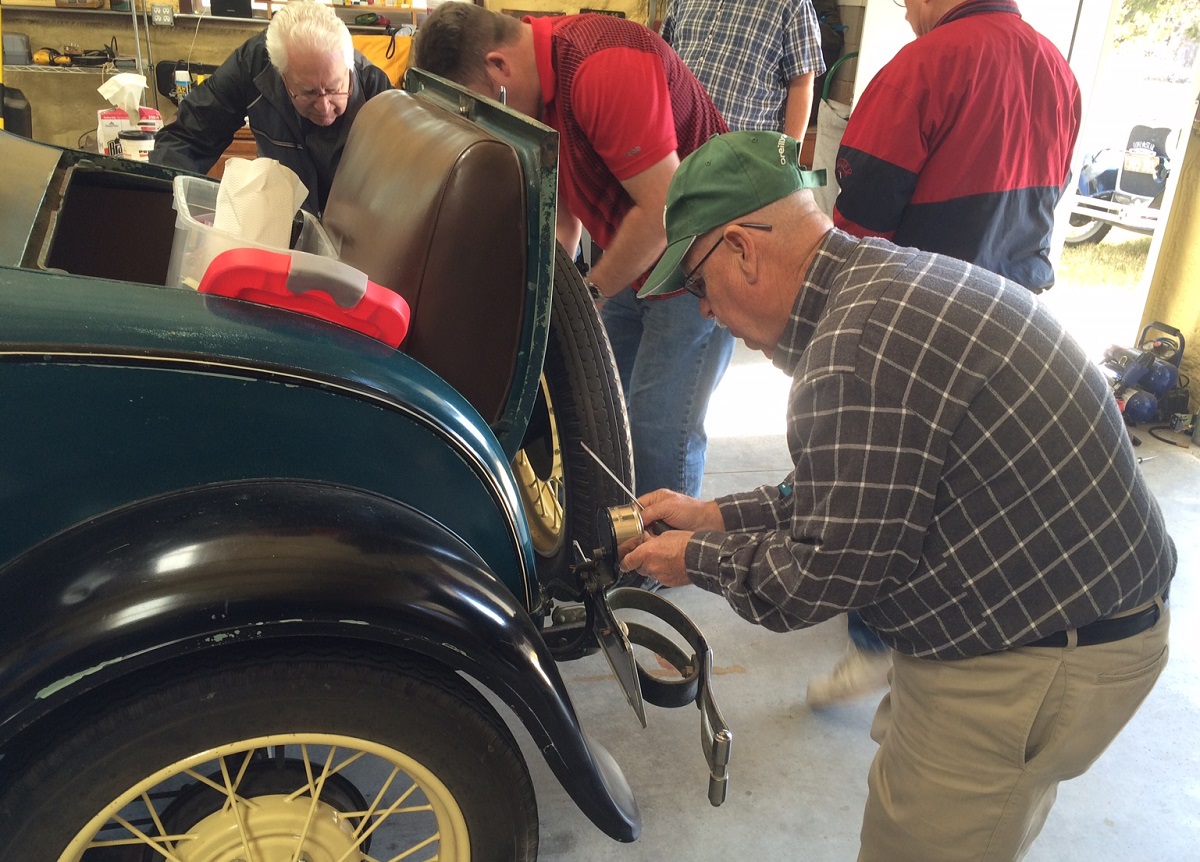 Charlie DeVaul and Pat Beagle work on a tail light, while
John Anderson puts the left tail light back together on Pat's '28 Sport Coupe.
---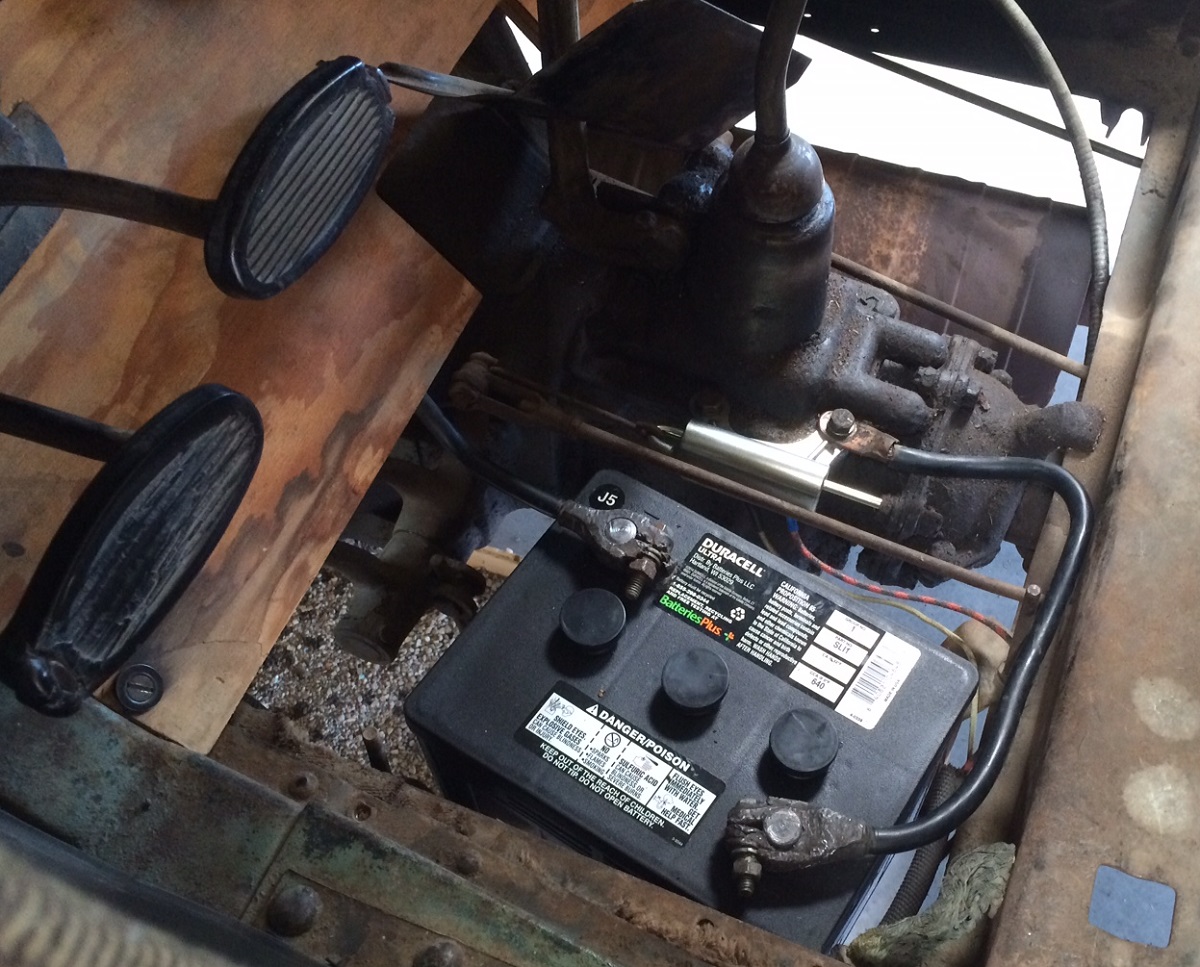 The brake light switch was shorting out and blowing fuses.
Joe Hocker spread the clips on the switch, adjusted the insulation spacer, and it worked as good as it looks.
---