at Jim Cunningham's garage
February 11, 2017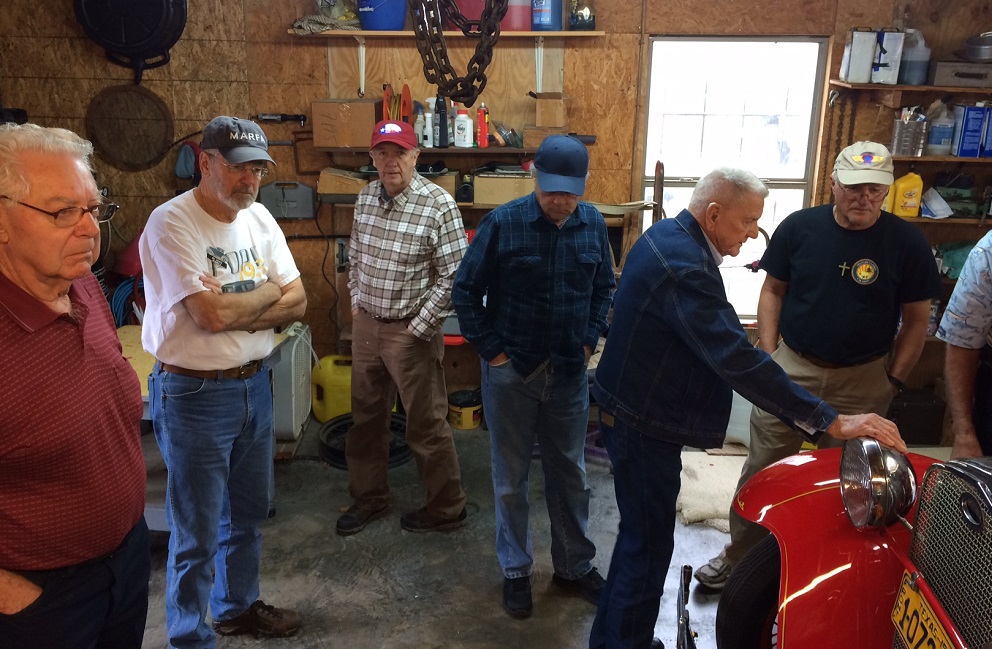 Charlie De Vaul, Joe Hocker, Felix Boston, Jim Ferguson, Jim Cunningham,
and John Ftacek supervise the work on Bob Steinmann's Fire Chief's car.
---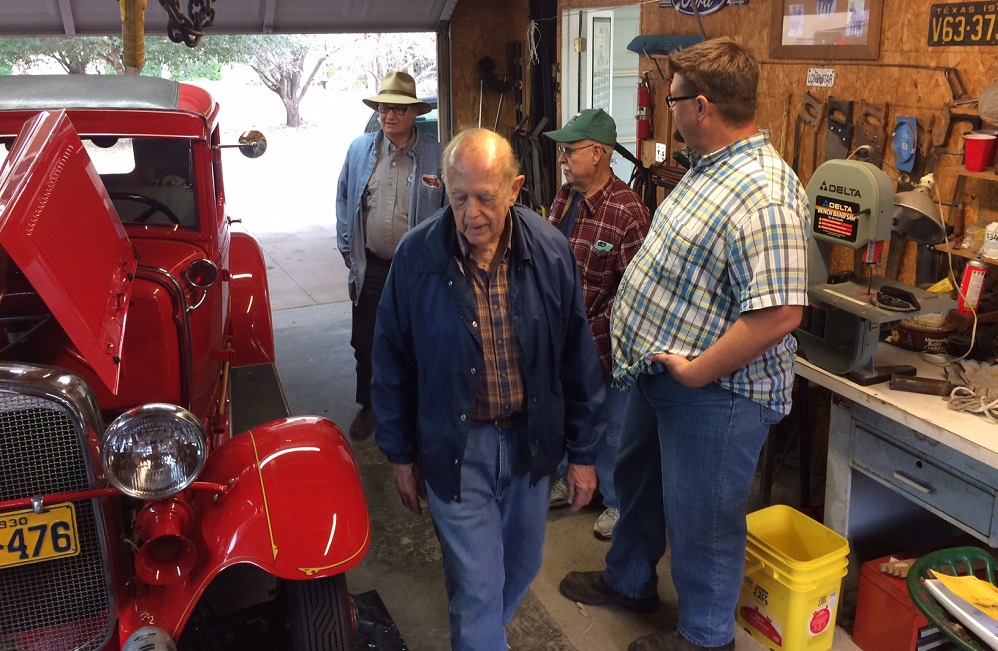 Ron Taylor, Bob Steinmann, John Anderson, and Glenn Schiller
---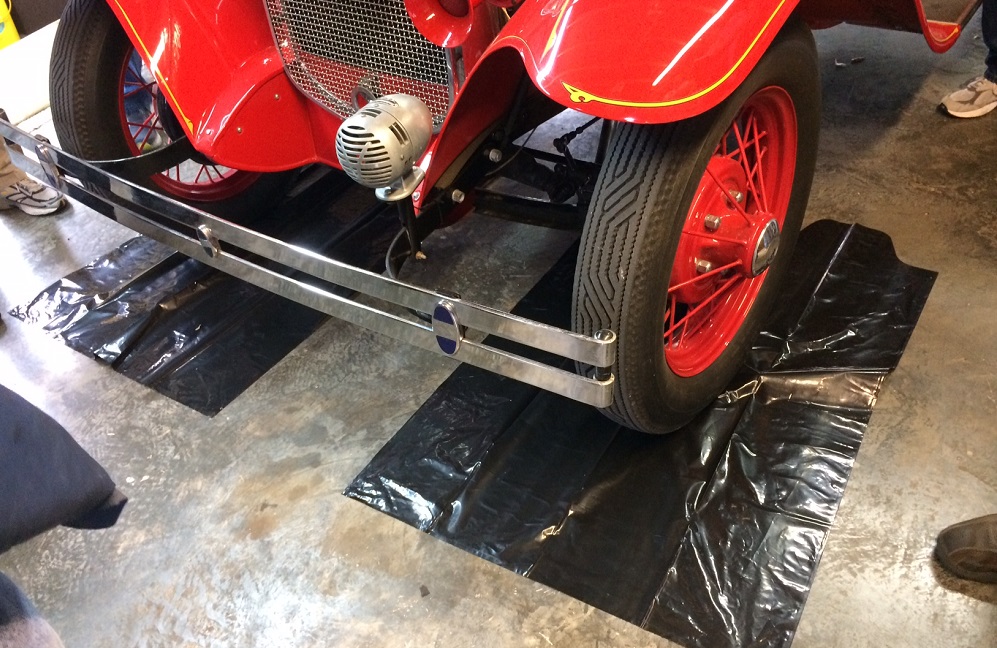 Bob was concerned with his steering, so the first step was to align the front wheels.
If you park on some plastic bags, you can easily turn the steering wheel.
---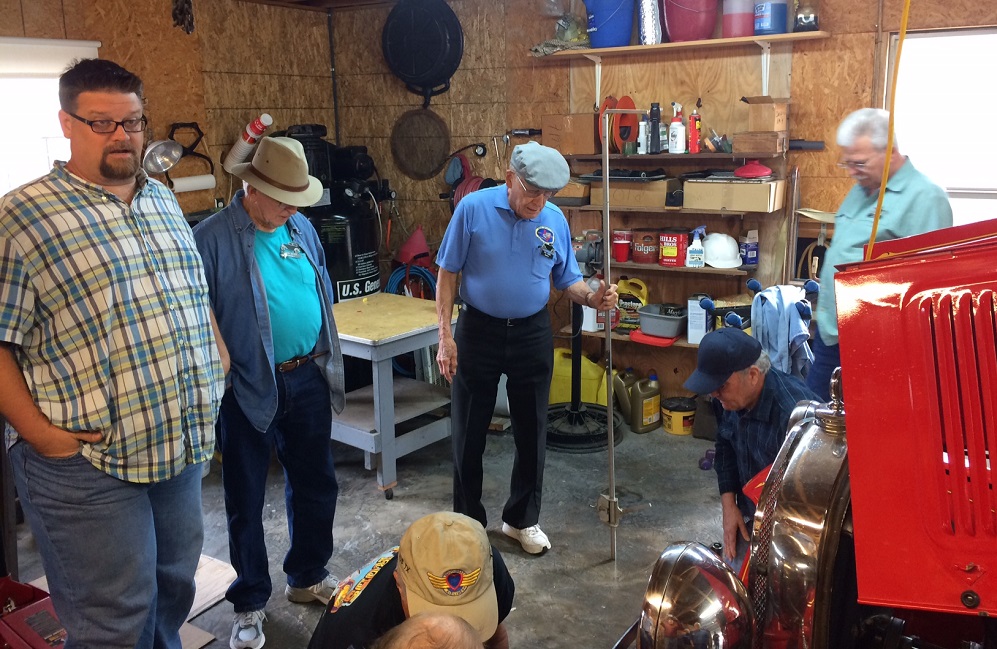 Paul Ranney brought his alignment tool along with some wooden stands.
Gerald Walker and Dave Casey were there, too.
---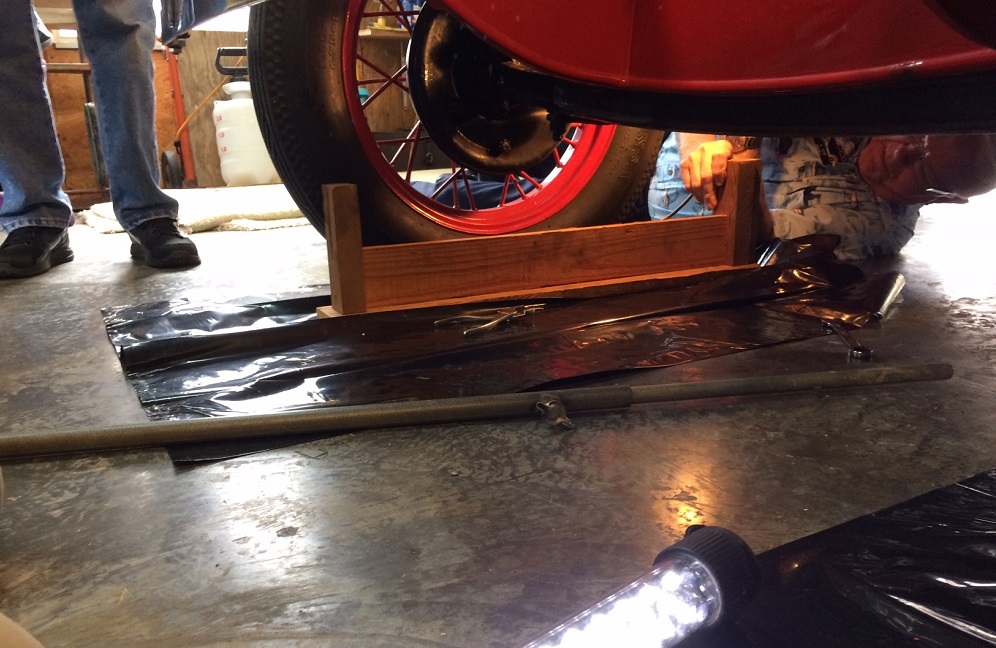 Resting the alignment tool on these stands ensures you measure the same spot on the wheels.
Notice that your tool will be clear of the backing plate. Al Bohn can be found laying down often.
---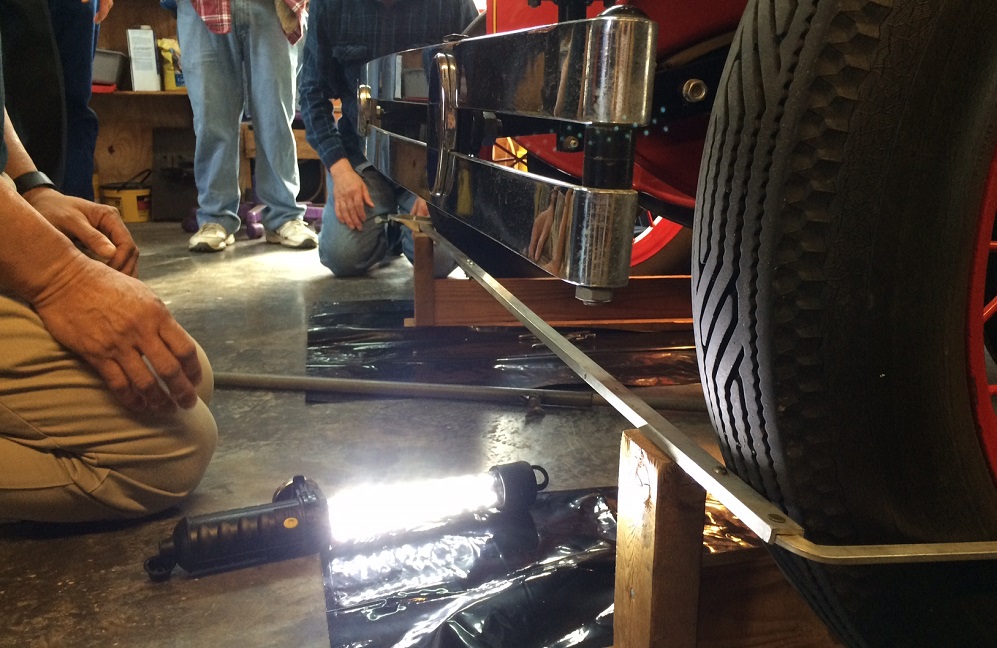 The tool is in place. These are on ebay for about $40.
---