Ron Taylor, Jim Sullivan, Al, and Dave

---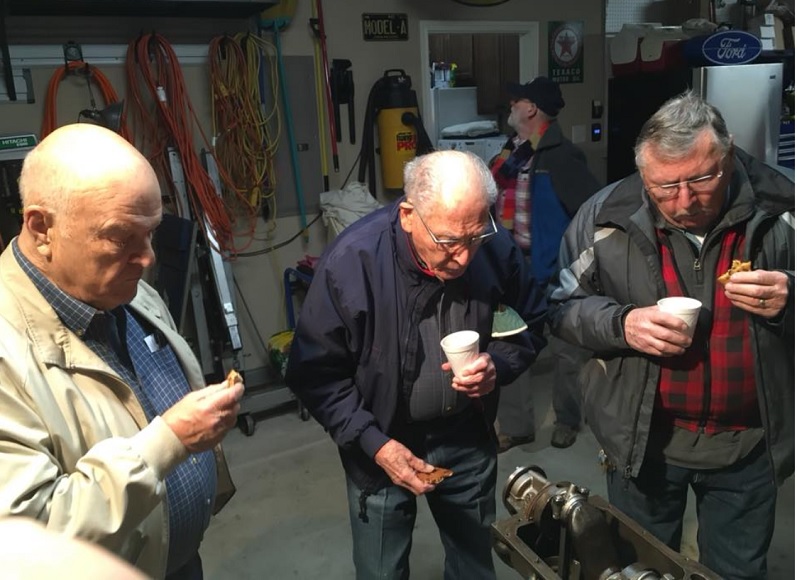 Jack Fisher, Paul Ranney, Max Phillips, and Claude Folta
---

Claude, Joe Hocker, Ron, and Jim
---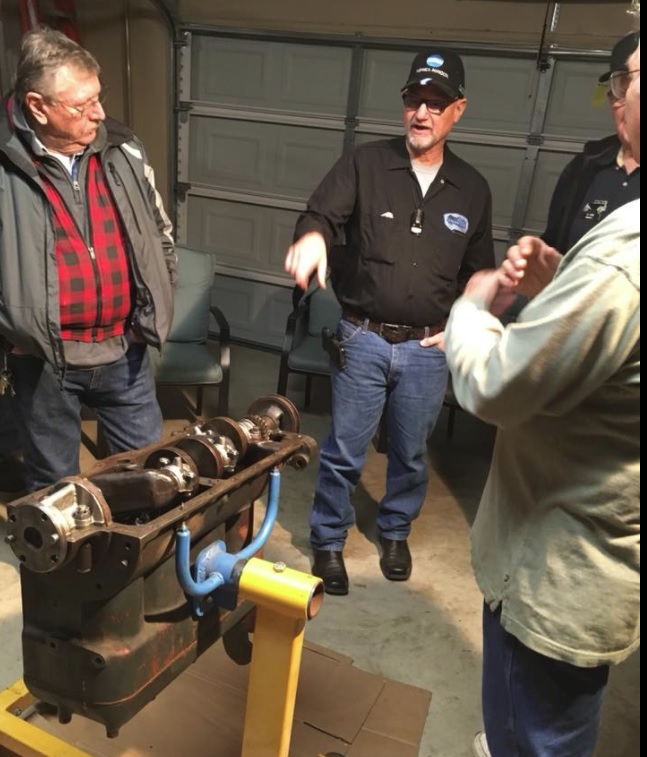 Claude, Ron, and Glenn Schiller's engine
---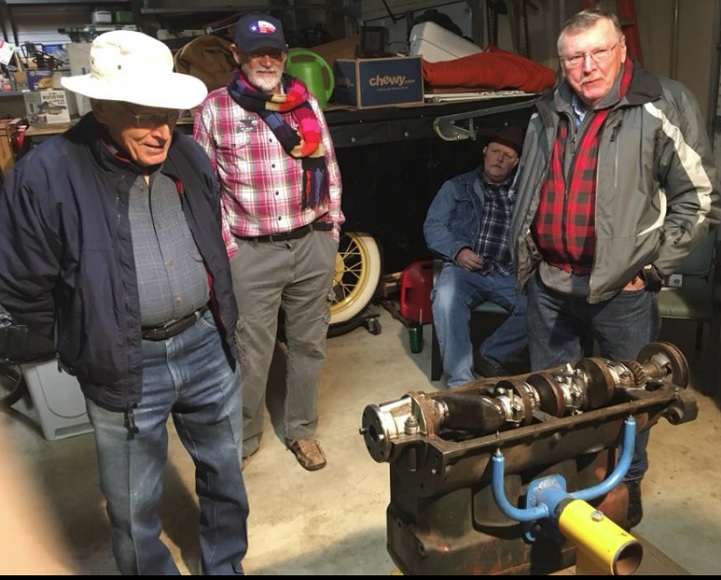 Paul, Max, Charles White, and Claude
---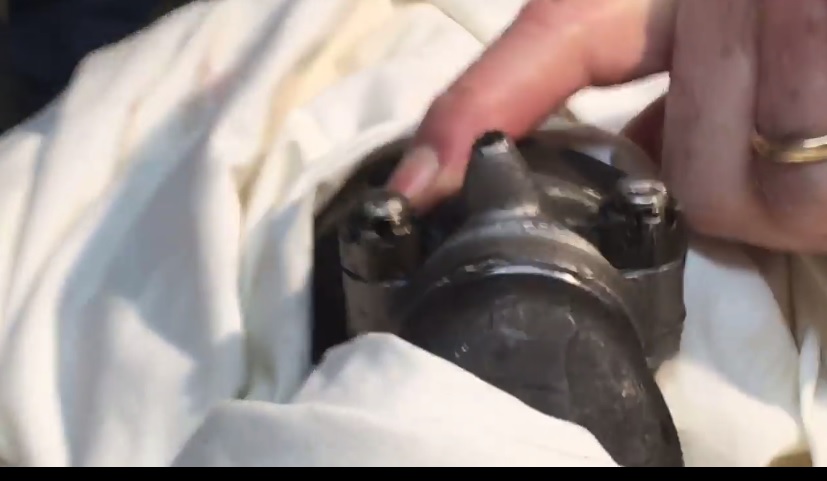 Piston Rod Cap: The next few pictures are how to obtain
the correct clearance for the connecting rods on the crackshaft.
---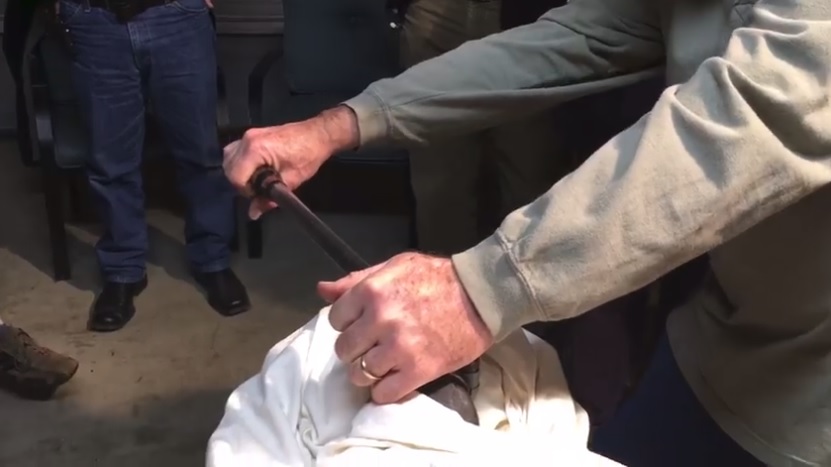 Applying 35 pounds of torque, slowly
---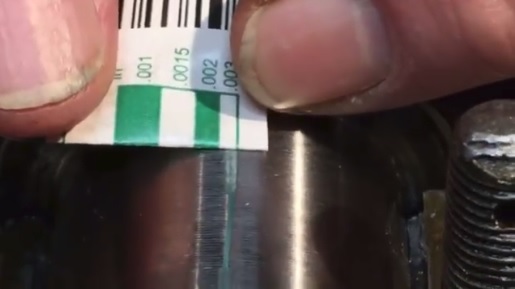 Measureing the plastic gauge
1.5 thousands of squash is best
---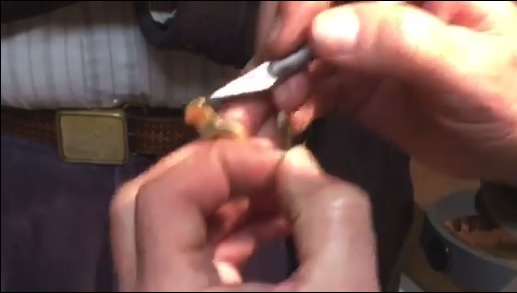 Seperating shims
Add shims to both bolts and torque.
Repeat until plastic gauge reading is acceptable.
---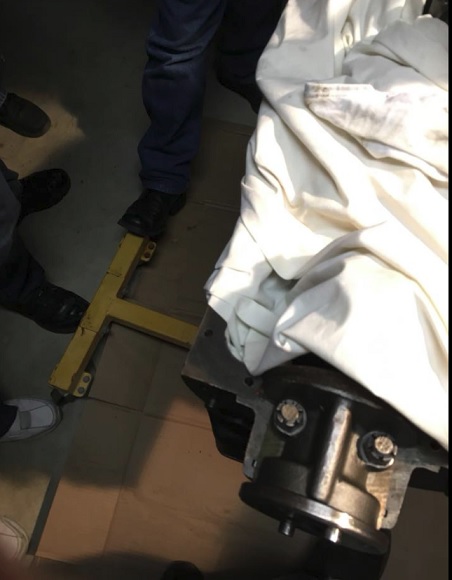 Rear Main
---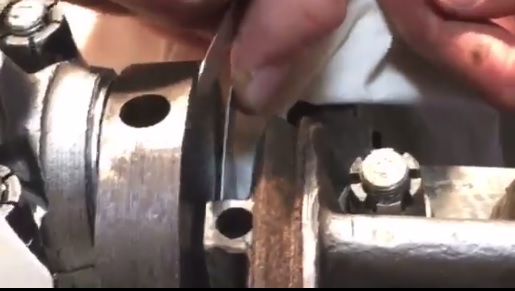 The end play should be 3 thousands and not 17.
If you go for a cheap rebuild, Max said
"You don't get what you don't pay for."
The engine will have to go to T and A in
College Station to replace the slinger.
---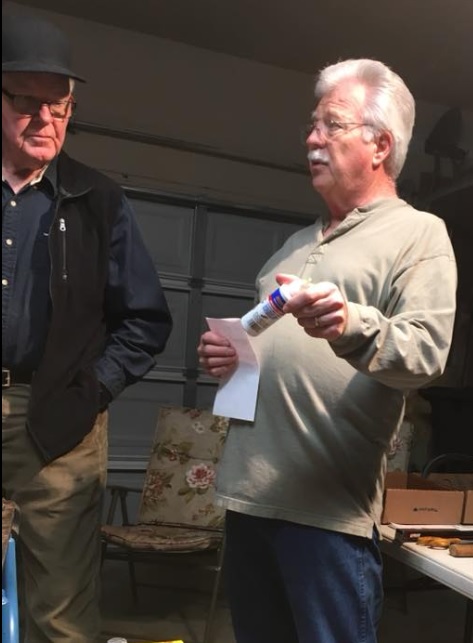 Dave shows Al Bohn his special oil used on the crank shaft.
---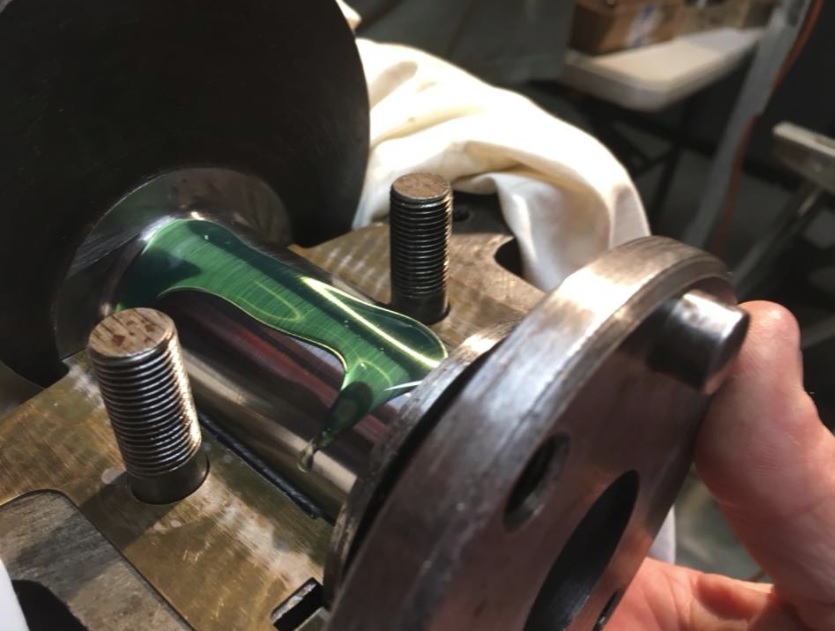 This oil will stay put for months.
---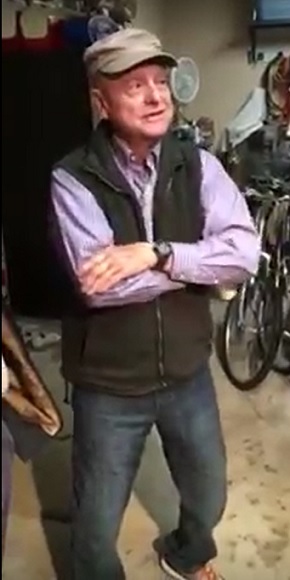 New member Michael Blackmond
---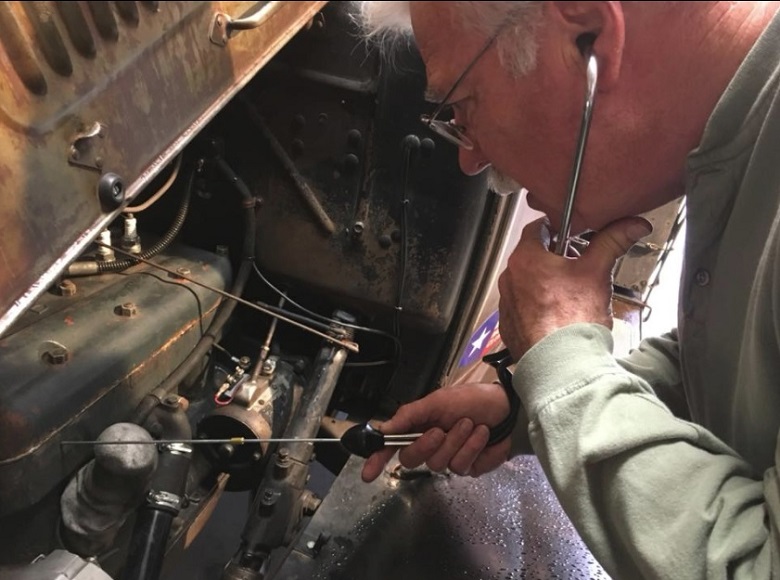 The doctor is in
and listening to Taylor's engine.
---
Thanks to the host Dave & Lynn Casey
Photos by Glenn Schiller