Restoration Clinic
February 8, 2020
| | | |
| --- | --- | --- |
| Host | | Max Phillips |
| The Wild Bunch | | Frank Caldarola, Glenn Schiller, Al Bohn, Ron Taylor, Patrick Beagle |
| | | Jim Ferguson, John G. Sullivan, Ken Smith, Fredrick Khoury, J R Howard |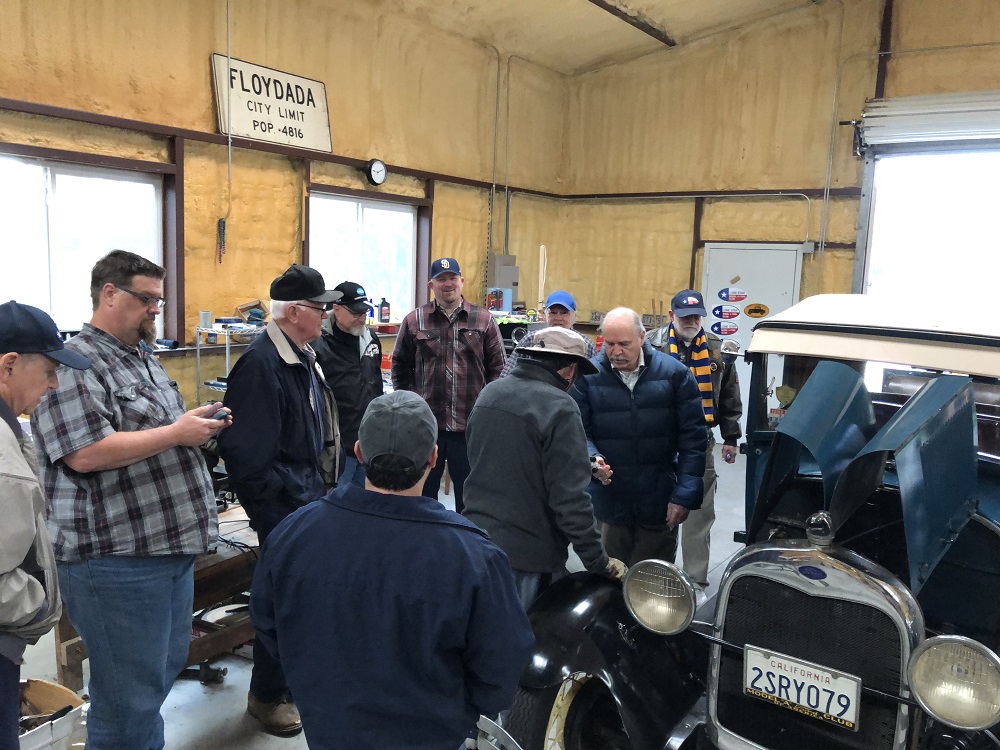 Frank, Glenn, Al, Ron, Patrick, Jim, Max, John, Ken, and Fredrick take turns looking at Patrick's engine. Max went over the various things he did after the January clinic: crimped fuse holder tighter, bent throttle rod, widened throttle pedal hole, removed paper filter on top of glass bowl, adjusted timing, replaced exhaust gasket, and clamped down the battery.
---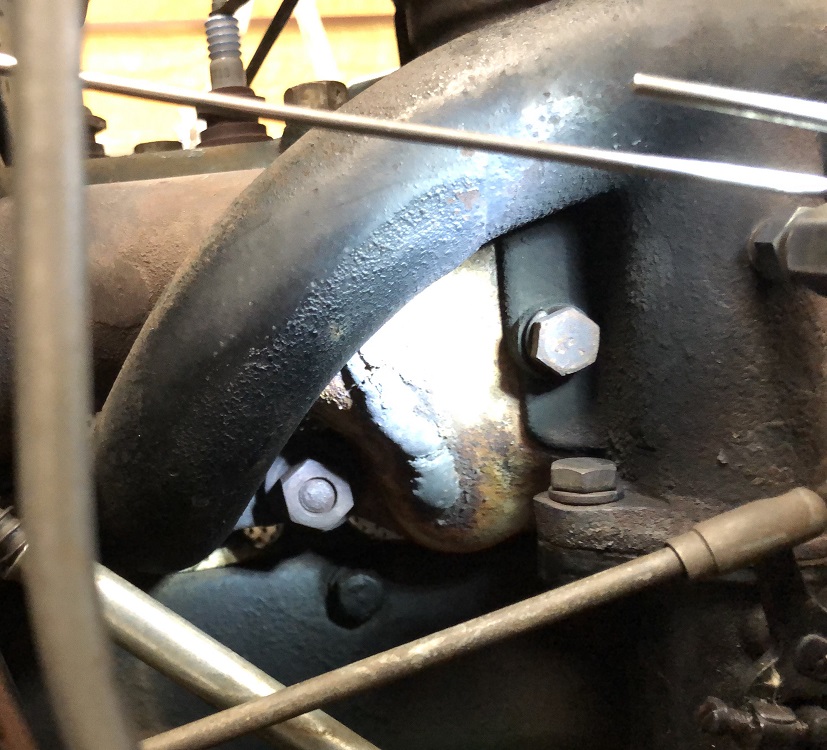 Max points out a failed exhaust crack patch.
---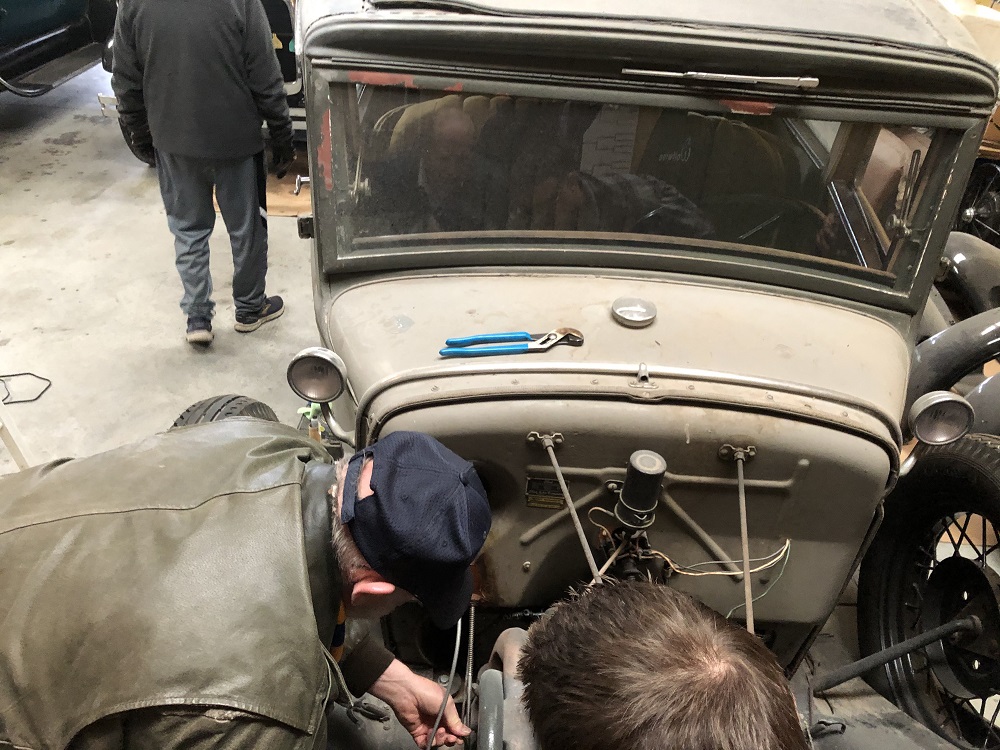 Max shows what to bend to adjust the throttle linkage.
---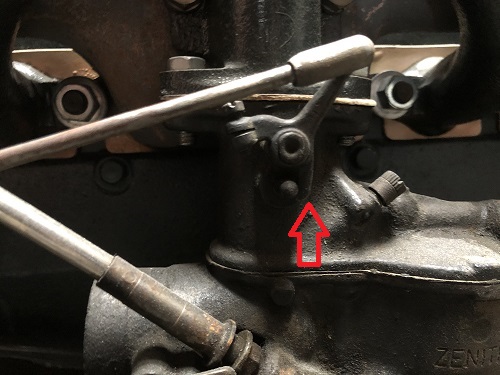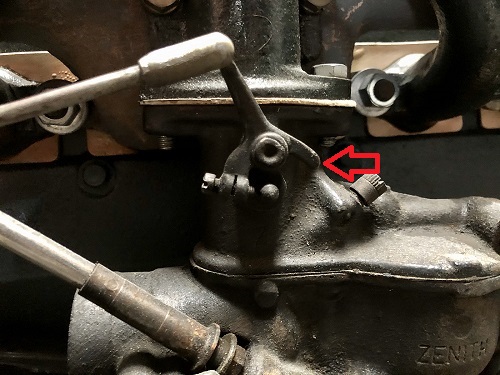 In the left picture, this arm (arrow) should touch the stop at full throttle. Right picture is idle.
---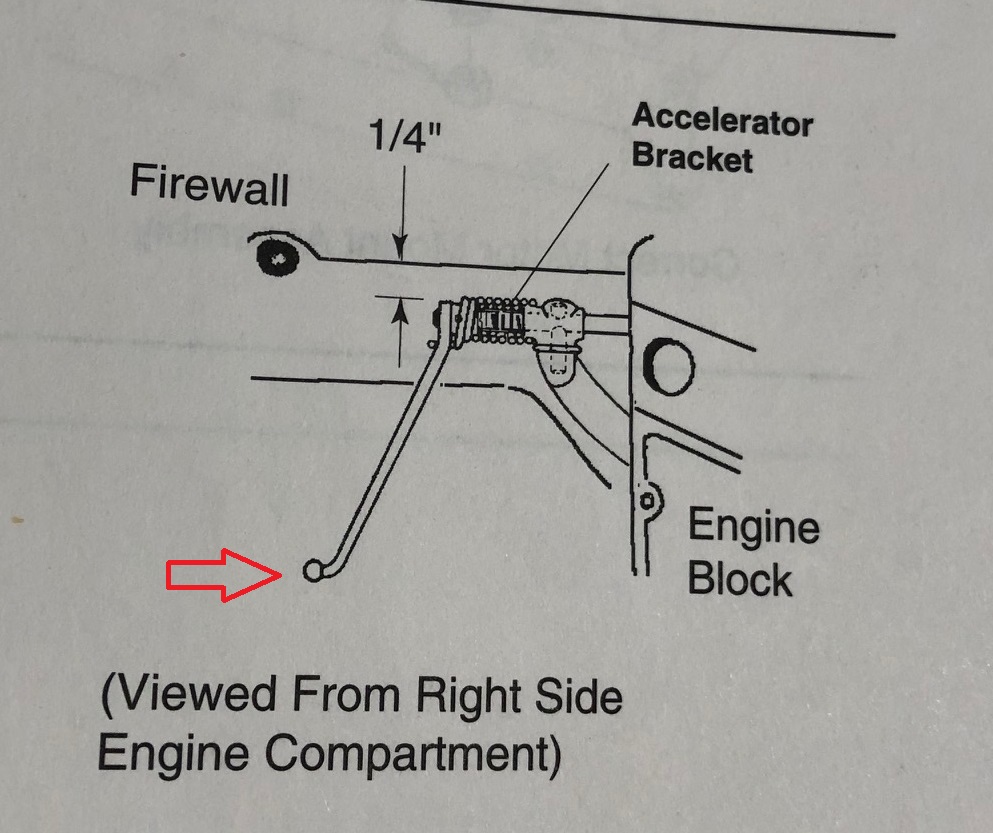 Bend this arm toward the carbruator to get full throttle.
---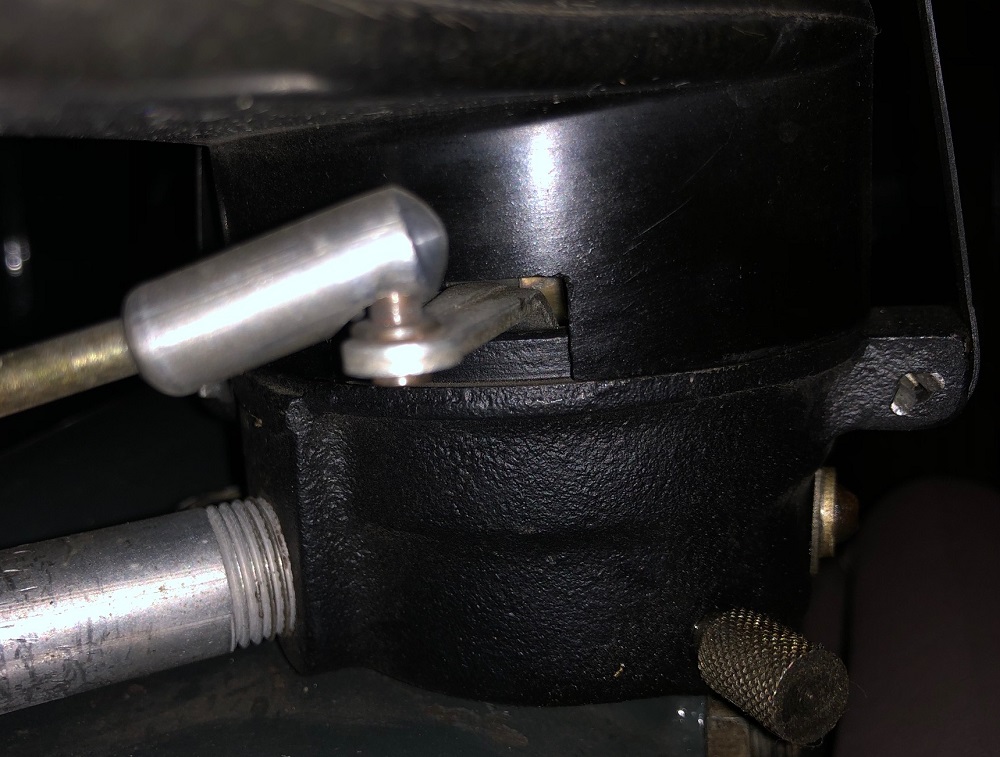 Lengthen spark rod to get full advance at the distributor body slot.
Mike's is one source for an rod insert
---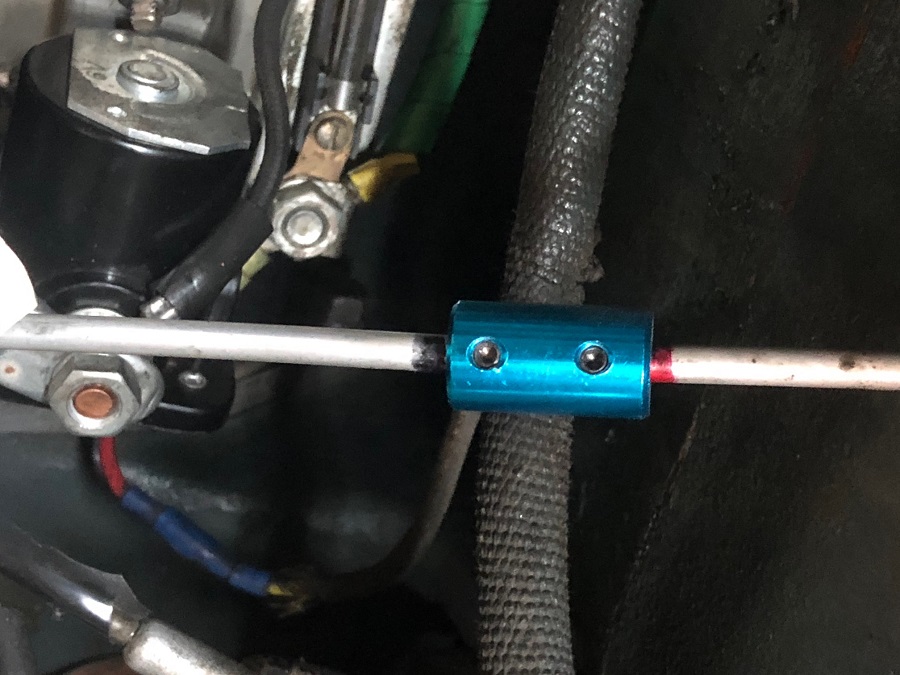 Al likes this cheaper insert from Amazon to lengthen the rods.
---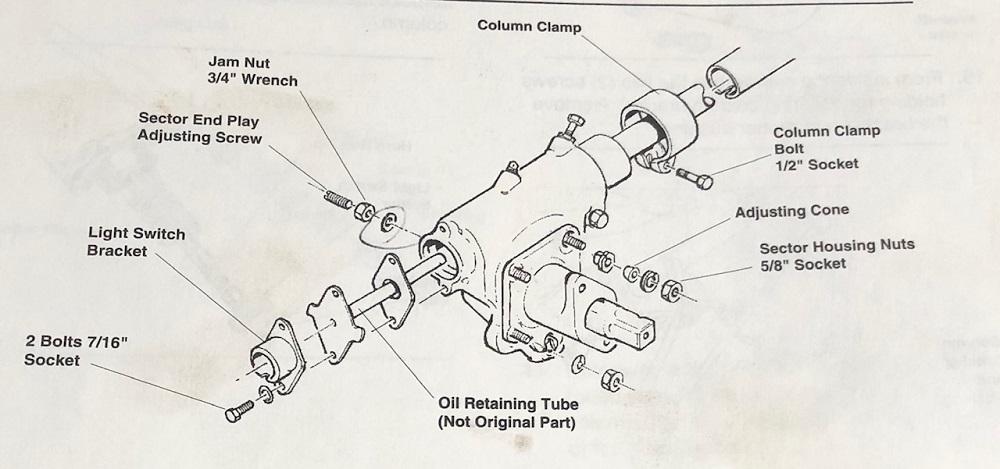 For '30 '31,another way to adjust the spark rod is to loosen the column brace
inside the car and the column clamp to rotate the steering column a little.
You might also have to loosen the steering wheel nut.
Drawings from Les Andrews' Model A Mechanics Handbook, Volumne I
---