Restoration Clinic
Jim Cunningham's shop
June 4, 2016
With: Ron Taylor, Glenn Schiller, Jim Cunningham, Jim Ferguson, Al Bohn,
John Sullivan, Joe Hocker, J R Howard, Fred Carlton, Max Phillips, and Paul Ranney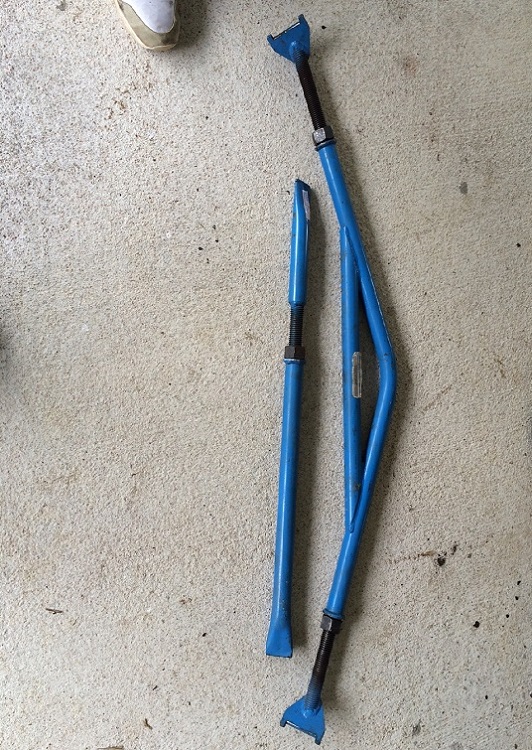 Jim Ferguson's spring spreaders
---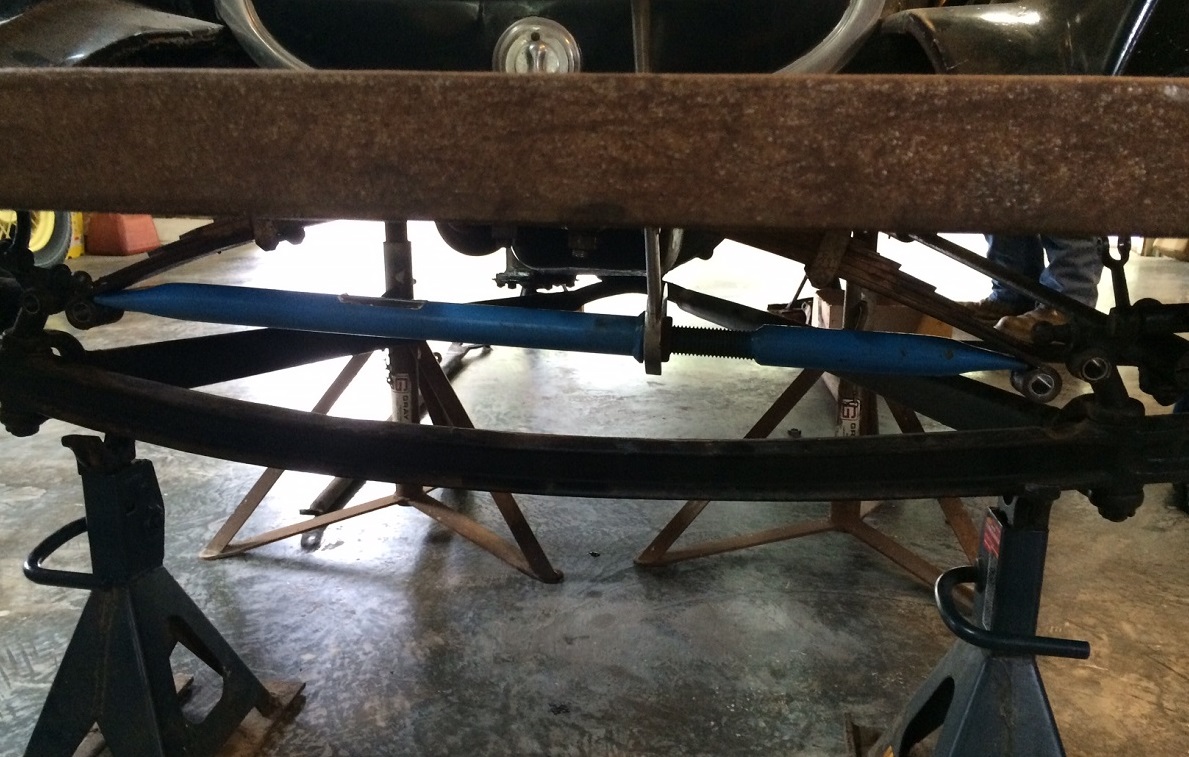 Leaf spring spreader on the front spring with new shackle sleeves.
The fun part was removing the bushings from the shackles.
---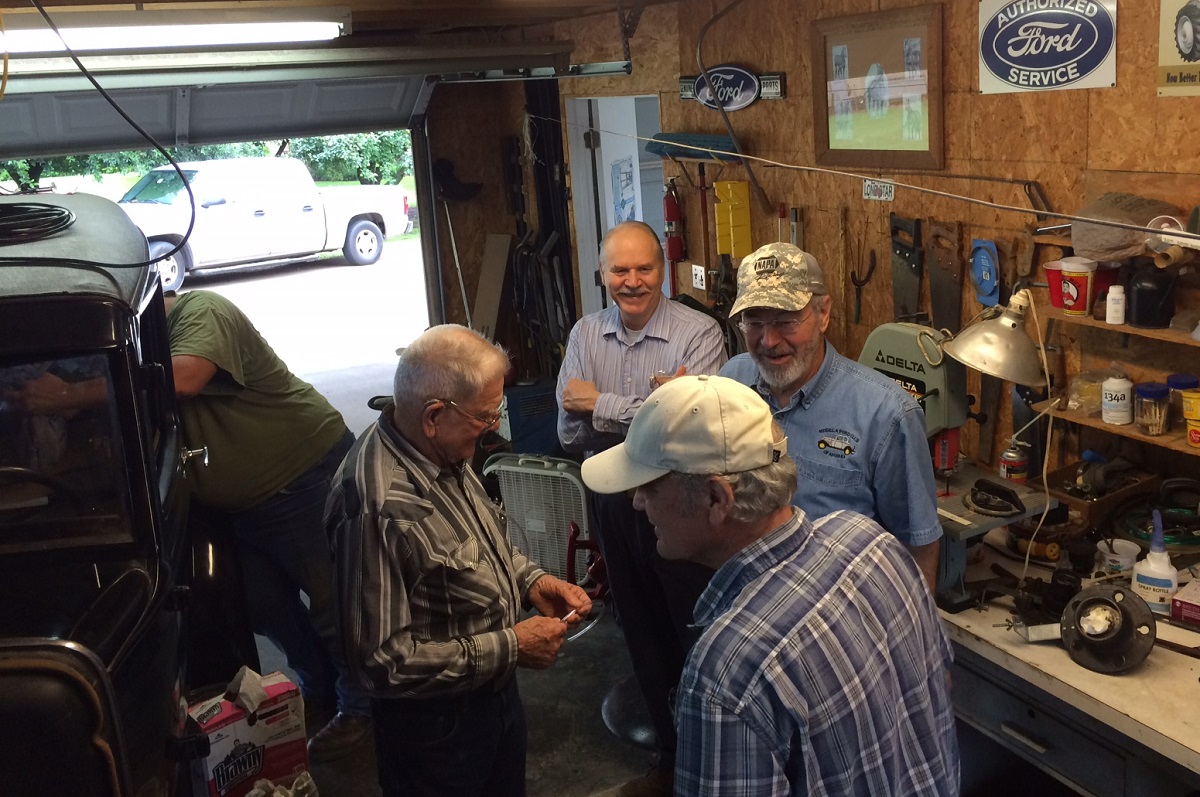 Four Funny Mechanics: Cunningham, Sullivan, Hocker, and Ferguson
---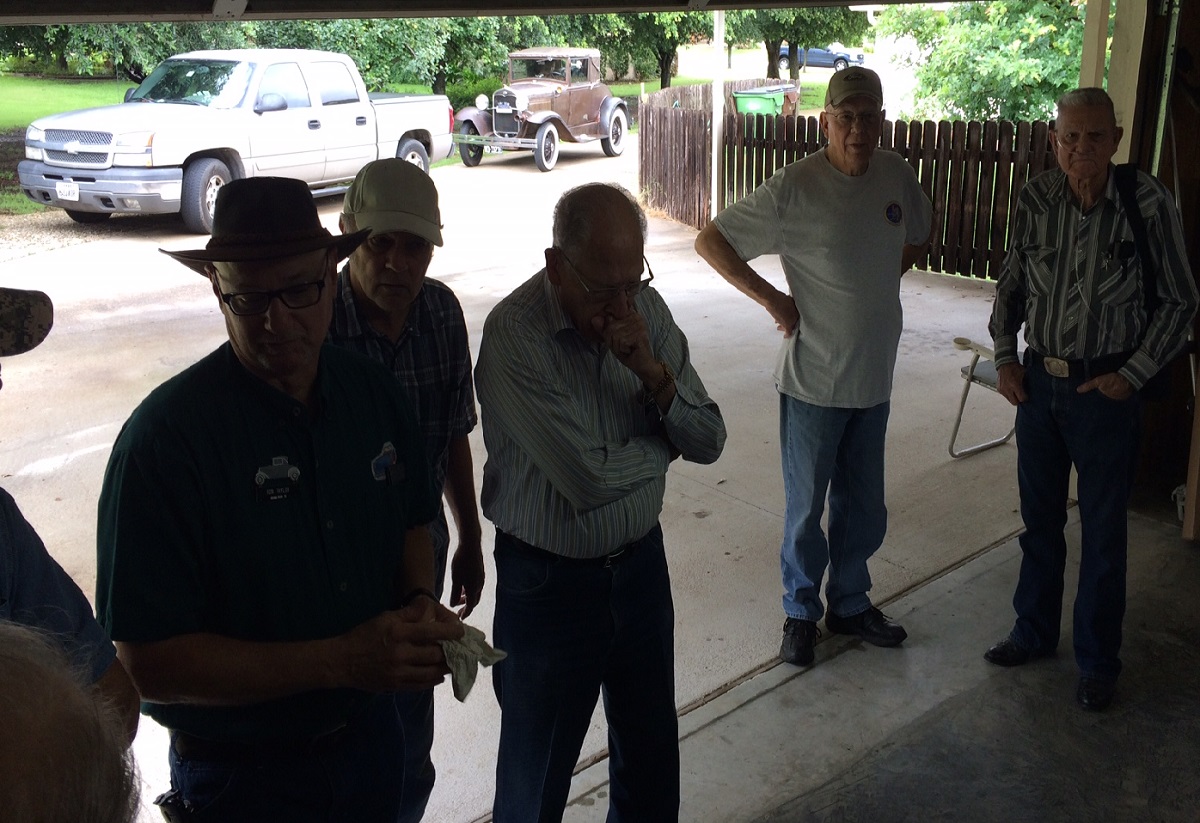 Taylor, Ferguson, Ranney, Carlton, and Cunningham
---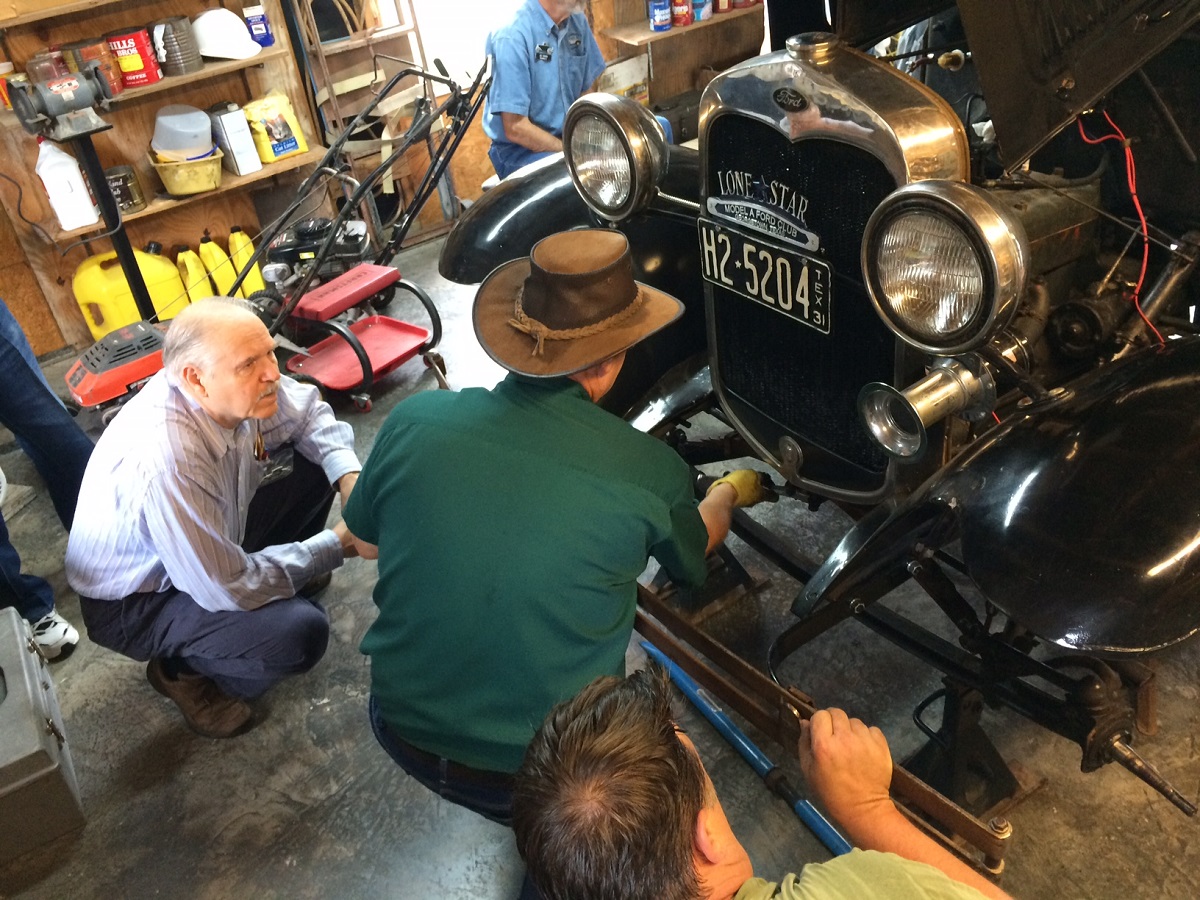 Loosening the bolts on the springs
---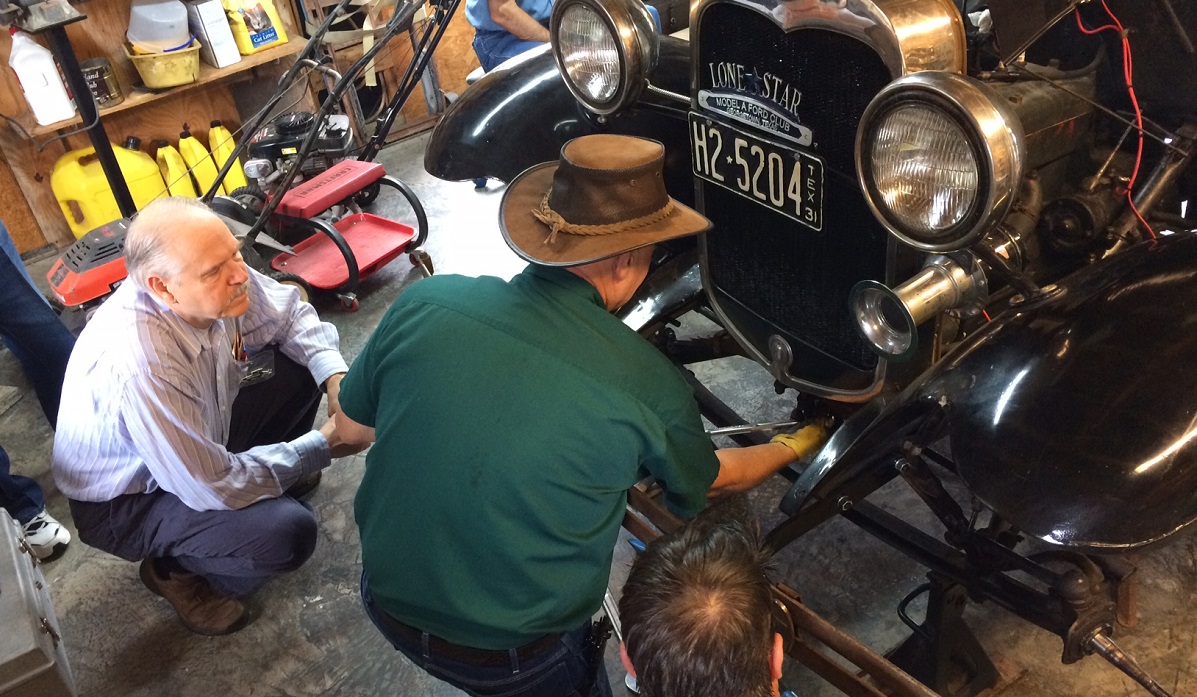 with a longer tool
---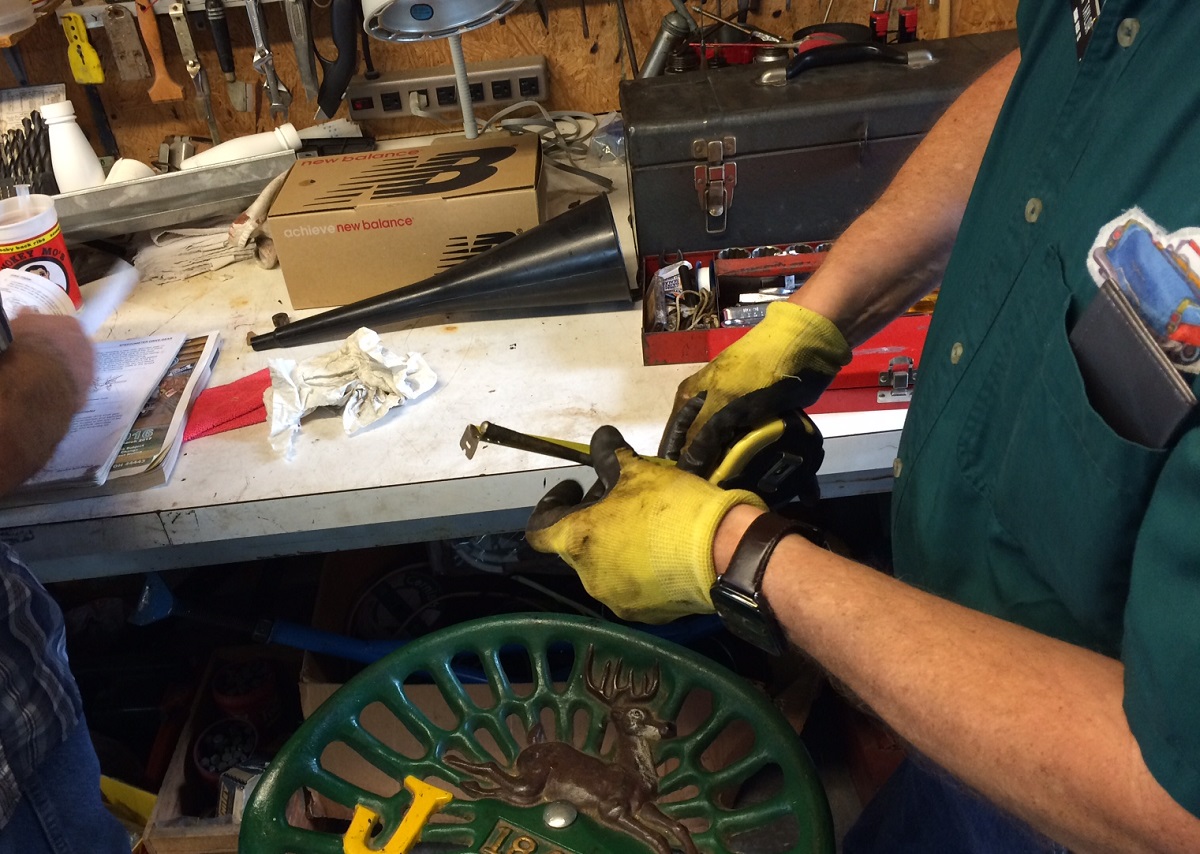 Measuring the length on the front brake operating pin which should be 7.28 inches.
---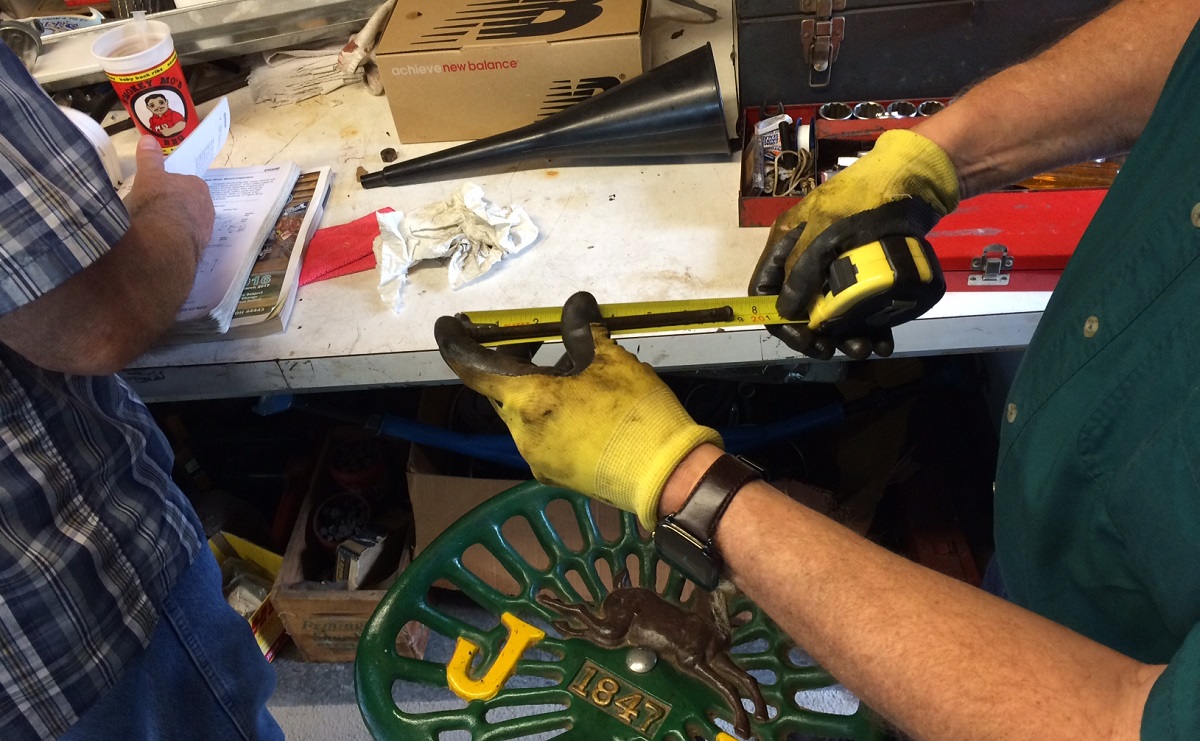 Since this one is only 7.13, we will need a pill or two.
Some of the new ones are only 7.13.
---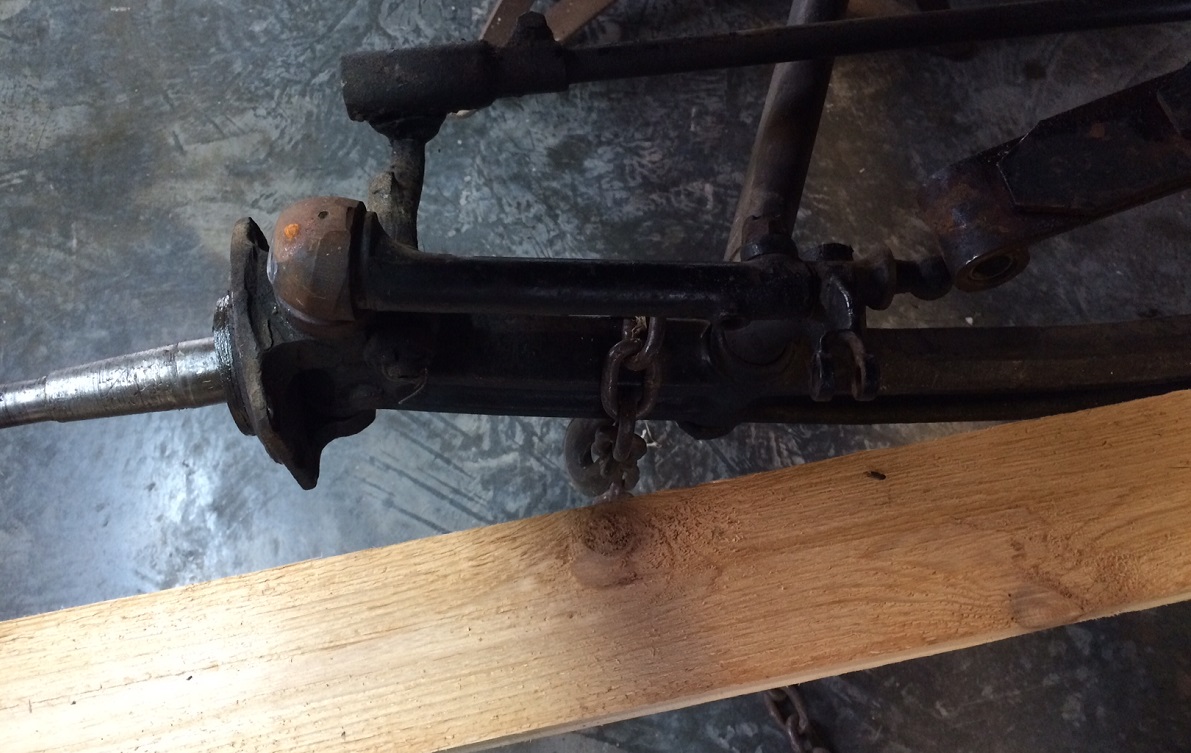 Front axle is bent backward.
---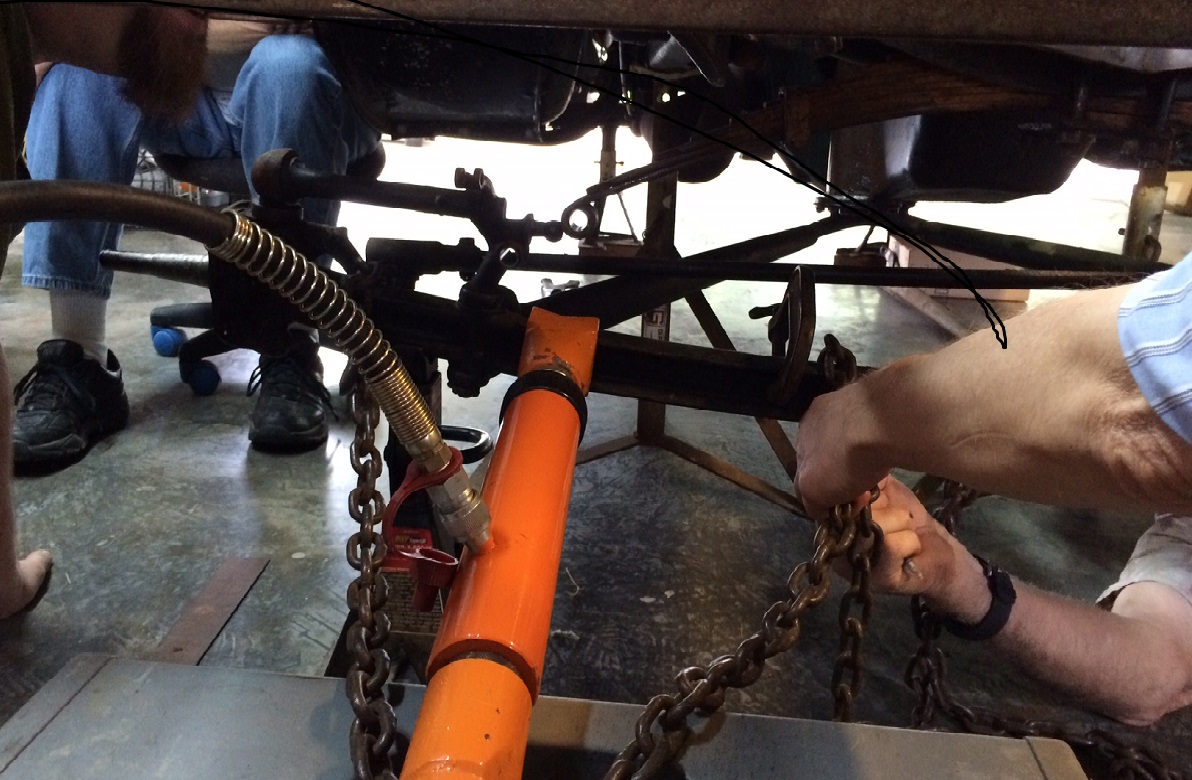 With Ron Taylor's portable puller, pusher, and spreader, this will just take a minute.
---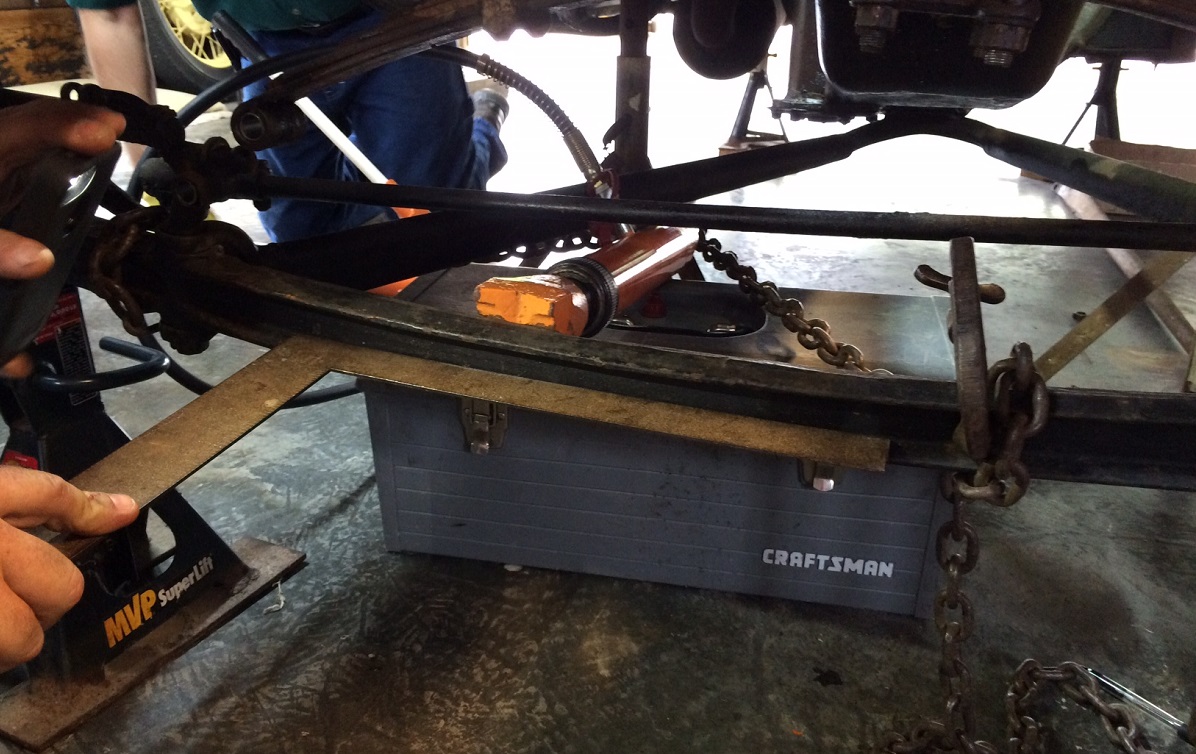 A little correction
---
The muscle
---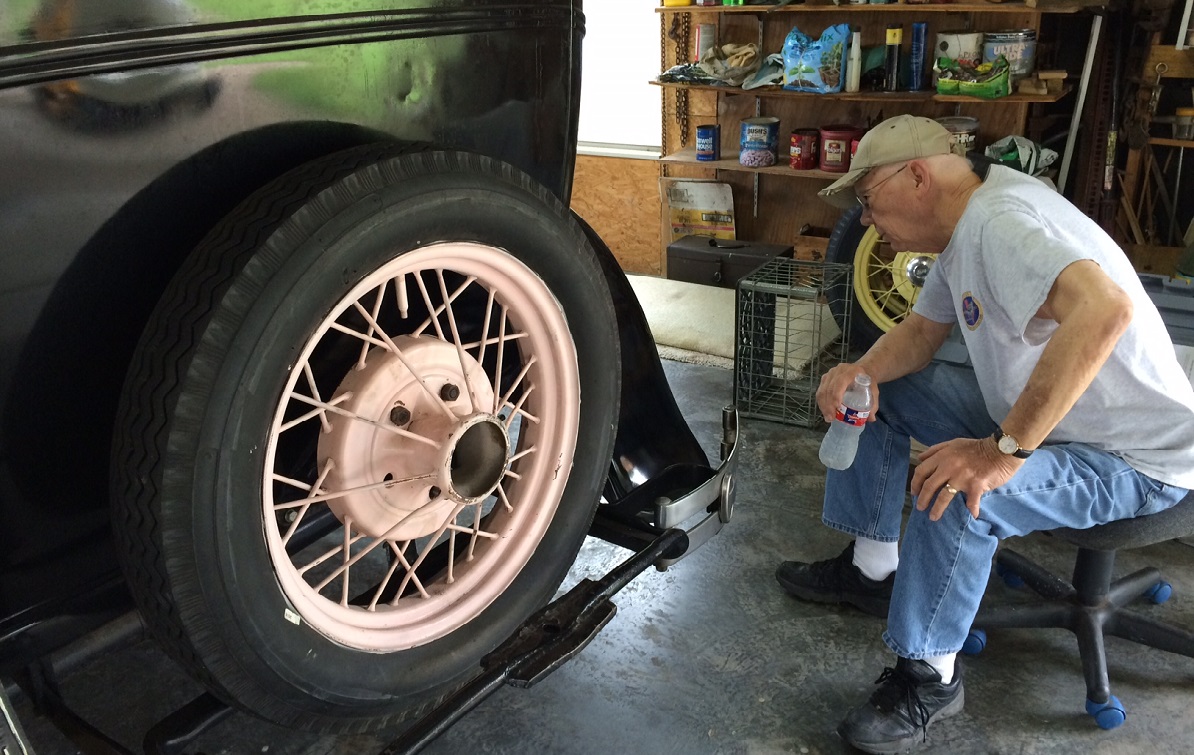 In the early years, Mary Kay didn't give out the whole car to their top performers,
according to a normally reliable source.
---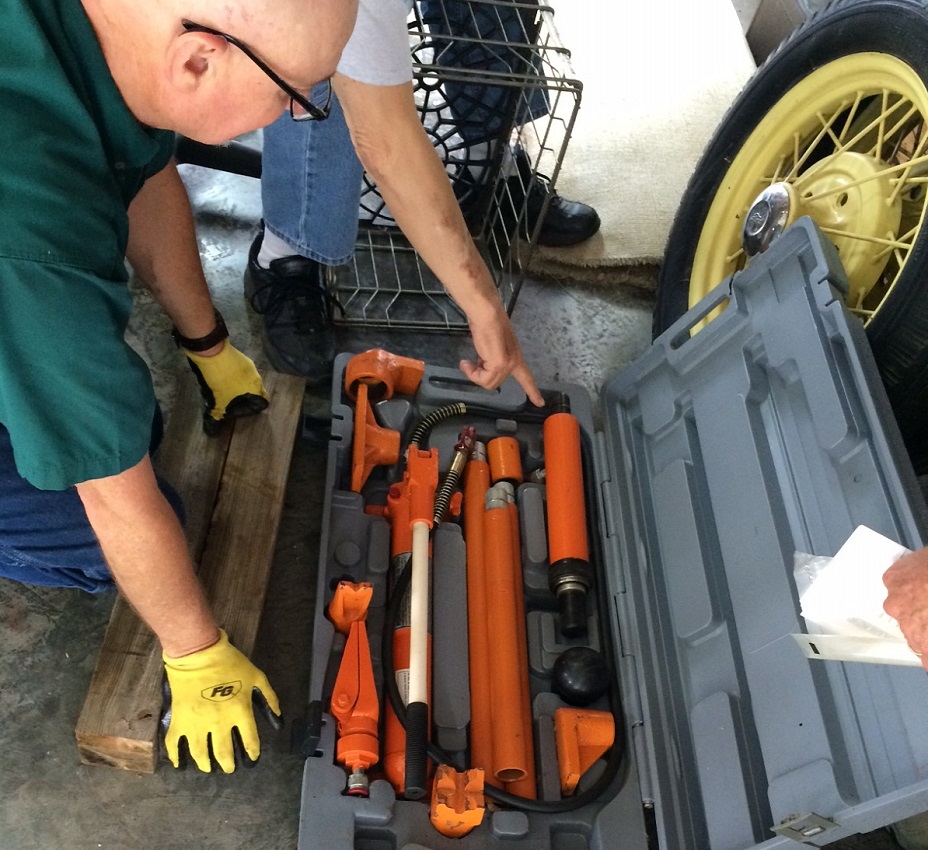 Anyone can use these, but it takes an expert to put it all back in the box.
---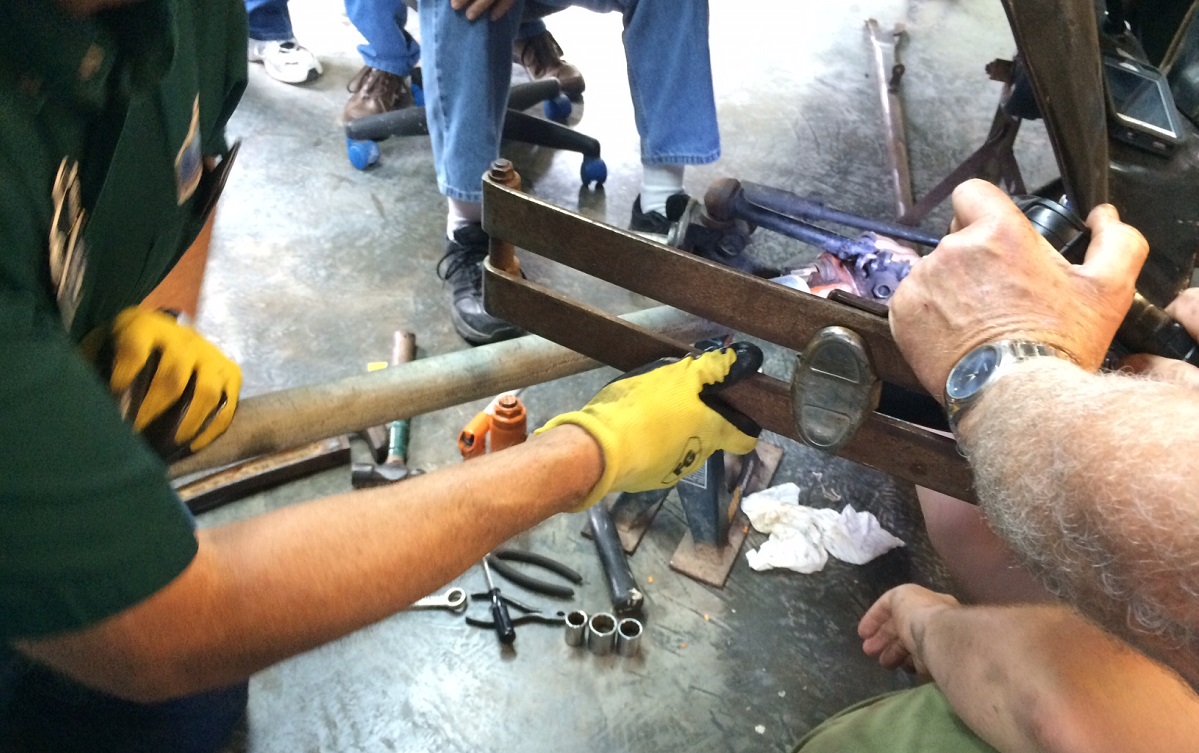 The spring perch alignment was off a few degrees. Time for the small cheater bar.
---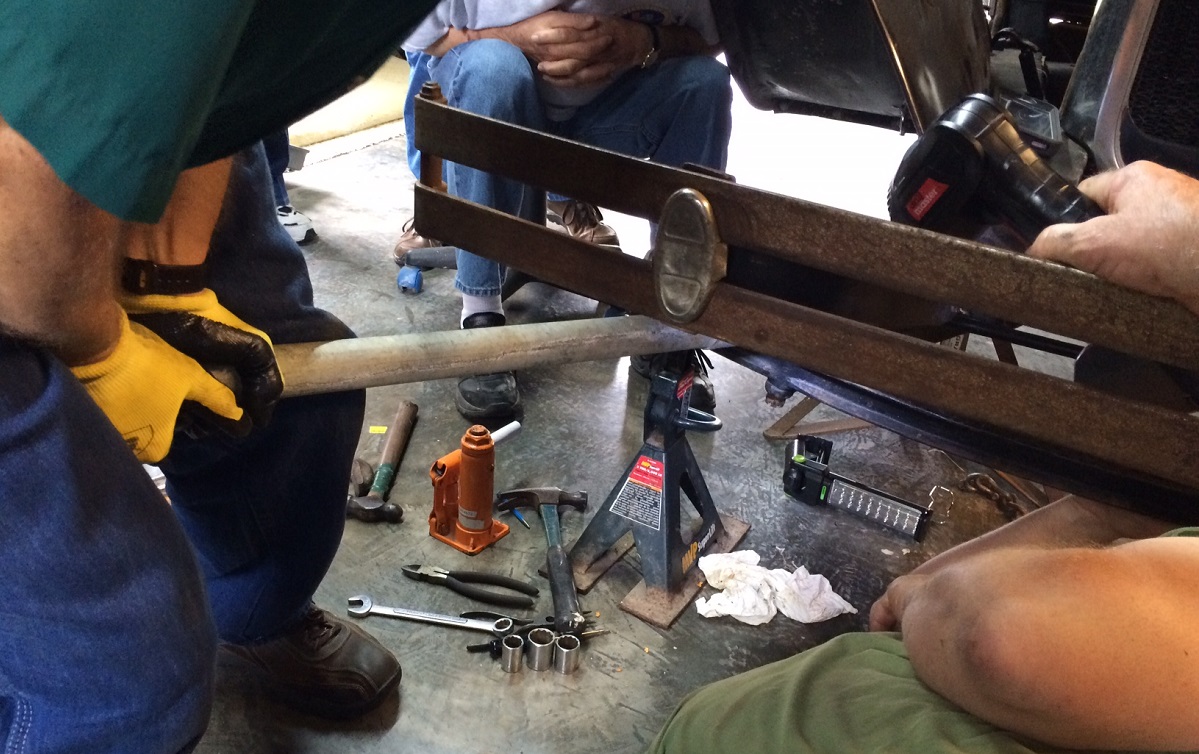 Okay, now use two hands and a knee.
---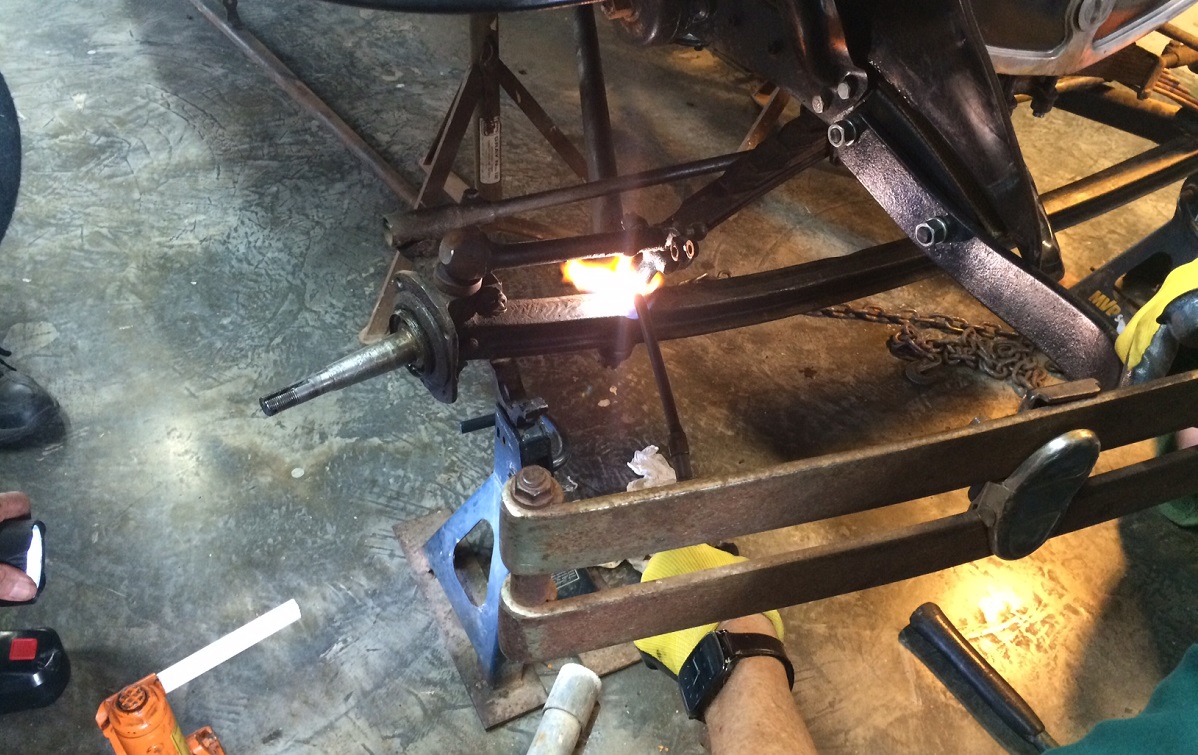 The book says it will take a lot of heat and WD-40 to remove the spring perch.
---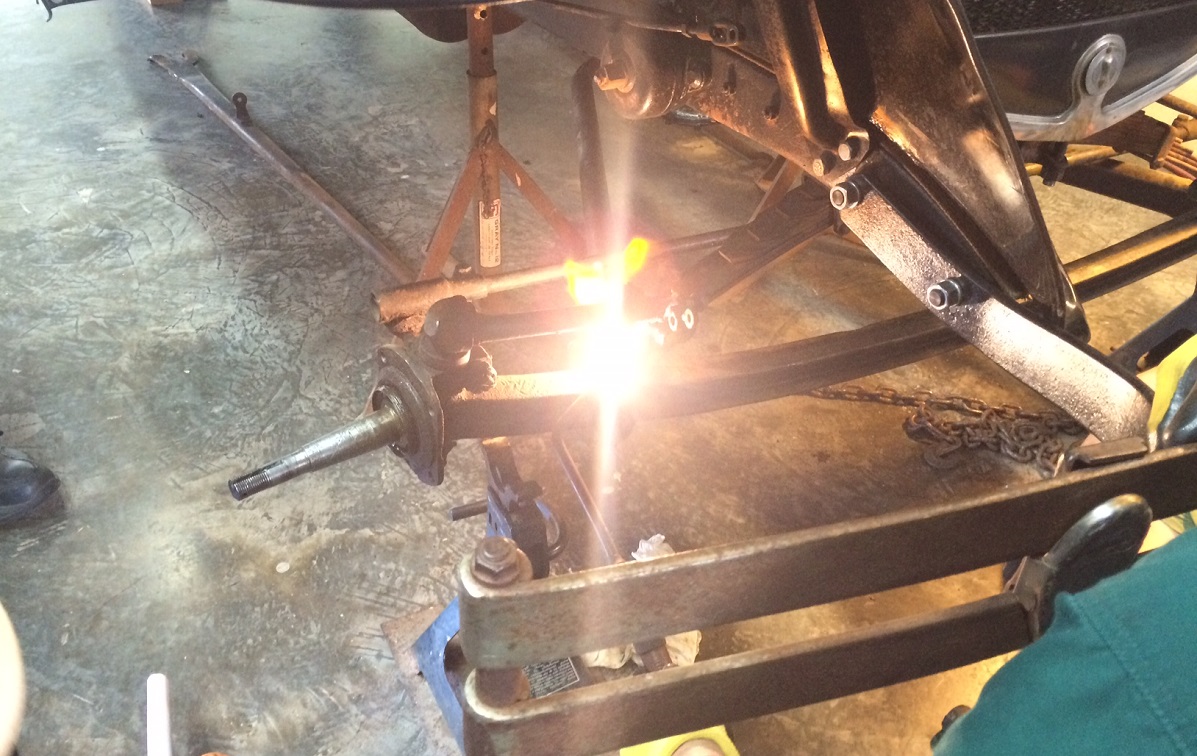 A lot of heat, but it would not budge.
---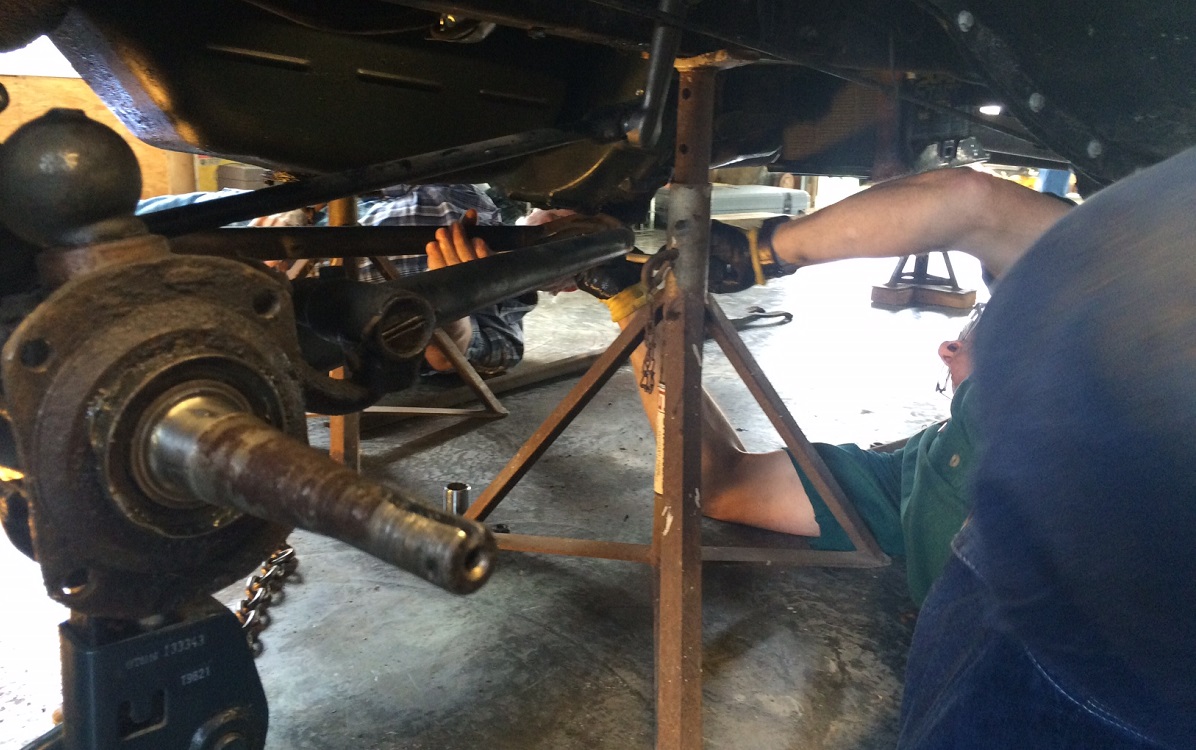 Let's remove the wishbone and axle to give us some working room.
---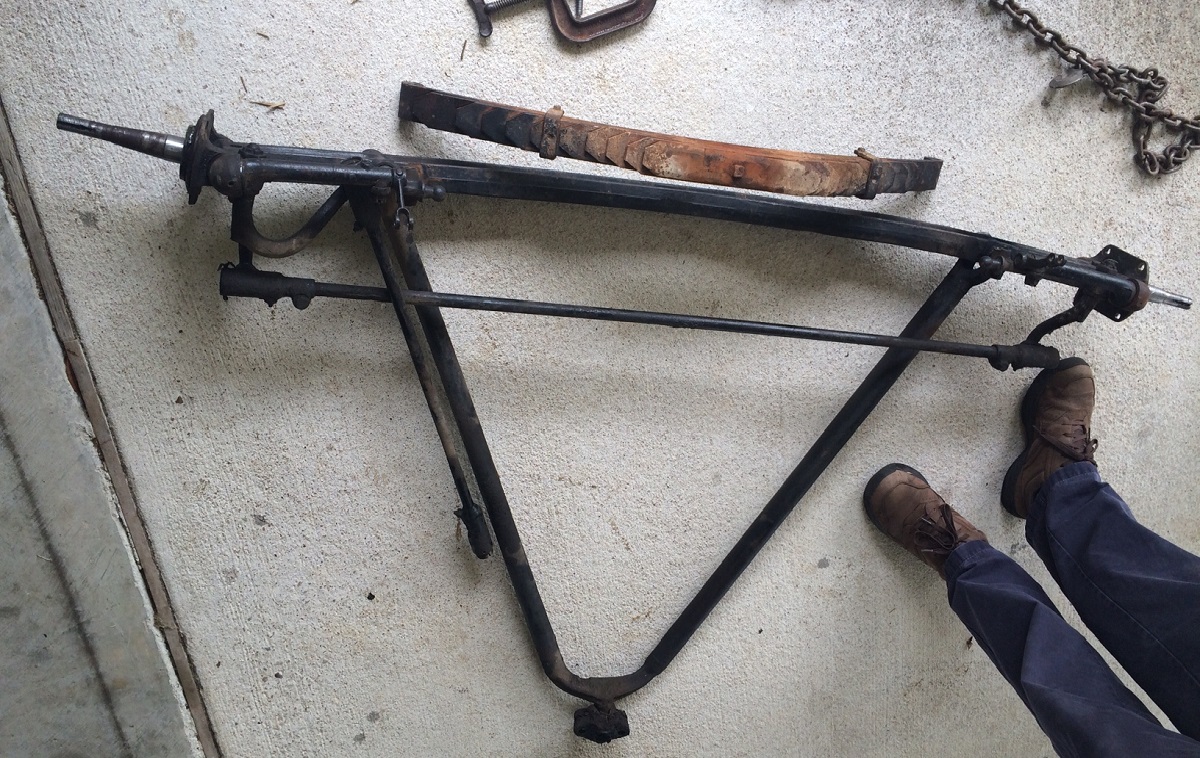 Spring, front axle, tie rod, and wishbone came out easily.
---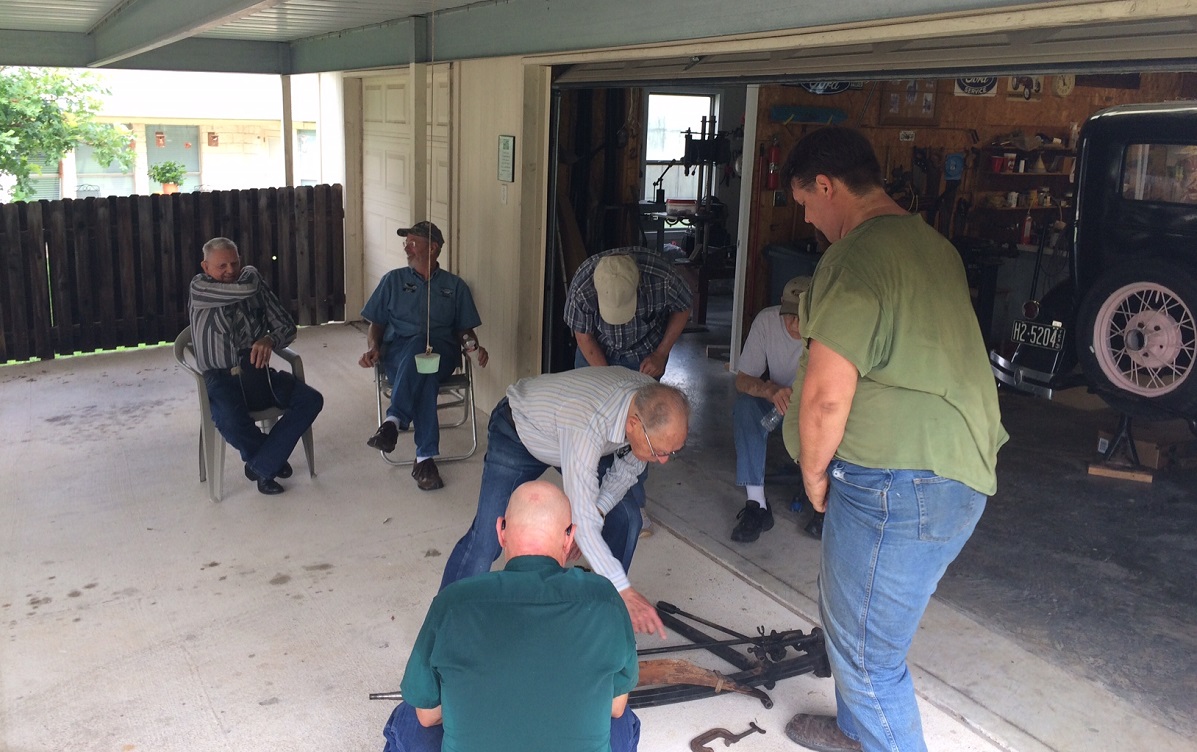 Now here's the plan.
---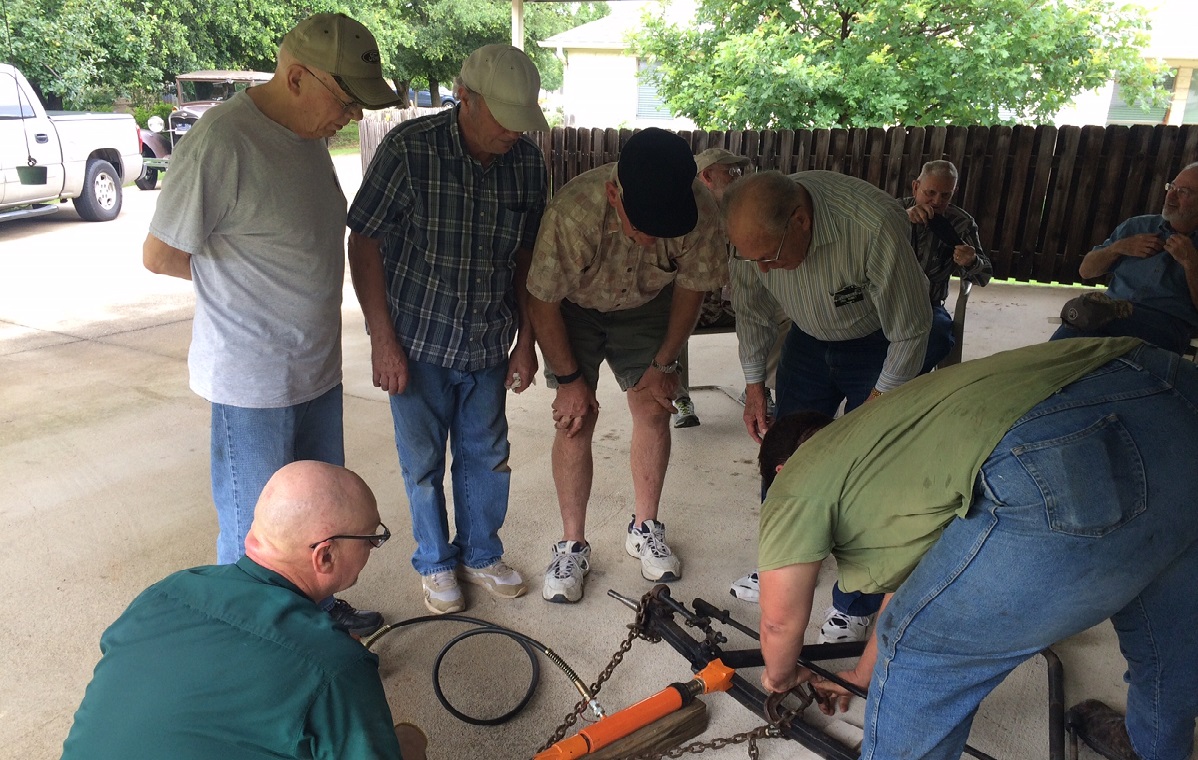 The chain should be evenly spaced from the bending point.
---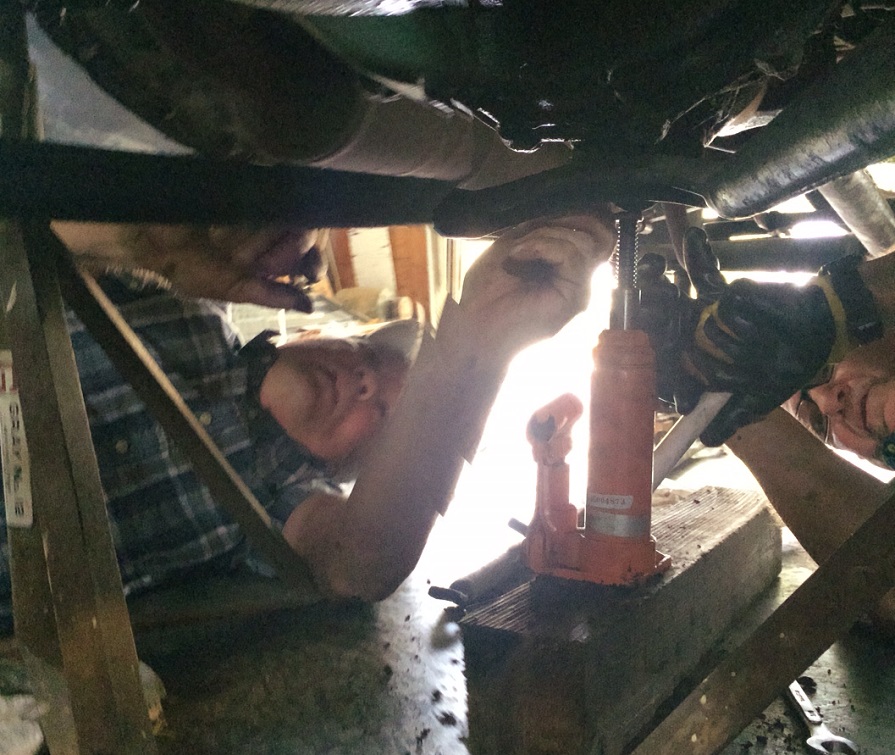 Getting the radius ball back into place wasn't so easy.
---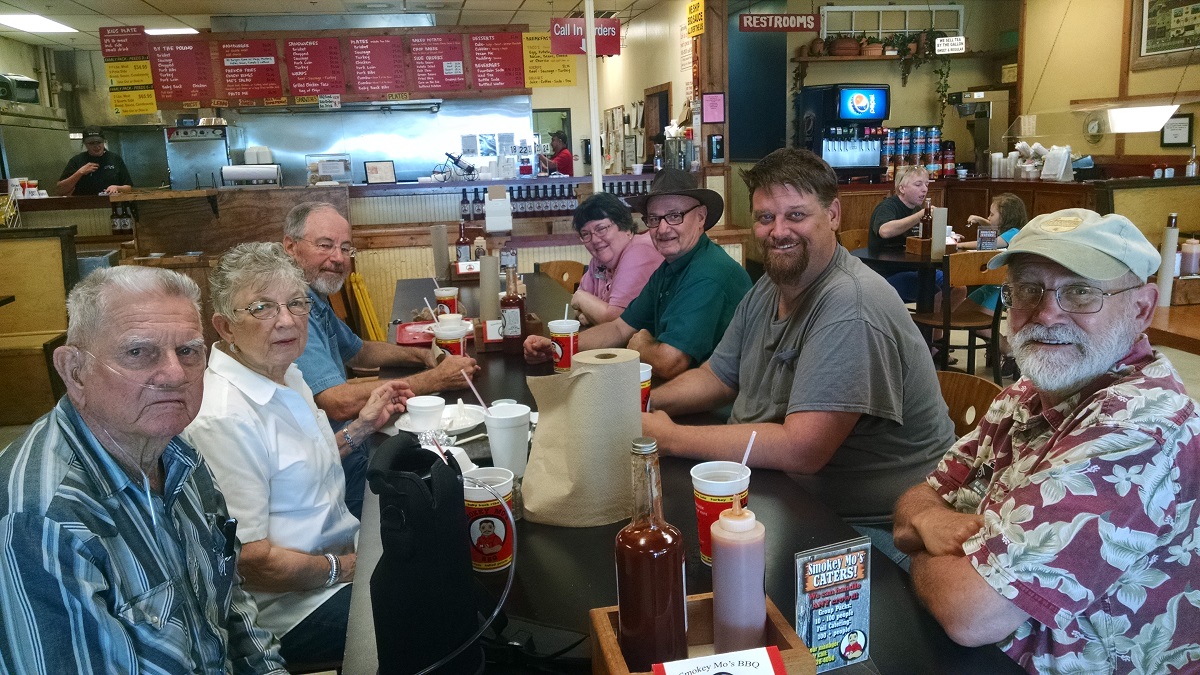 After a bit of antique shopping,
Laurie, Billie, and Rebecca met the boys for lunch at Smokey Mo's BBQ.
---
The saga of Glenn Schiller's car continues.
Top