Let's talk first.
---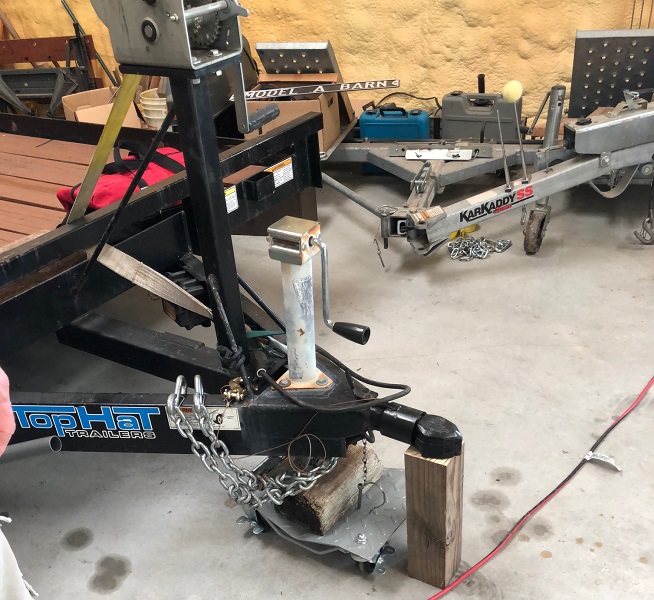 If you have a trailer, you really need one of these dollies.
Run the jack down until you take the weight off your front wheels,
and you can park the trailer anywhere.
---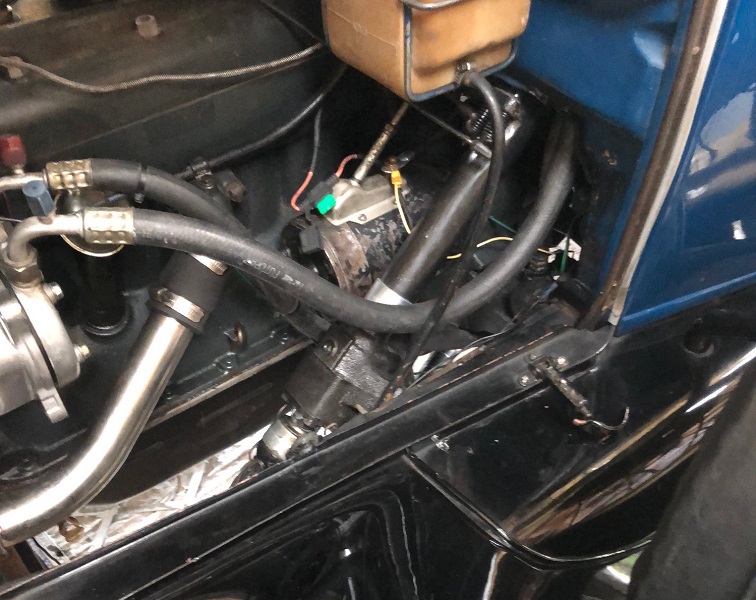 The first task was to work on Fred's starter switch.
Disconnect your battery or turn off your kill switch.
---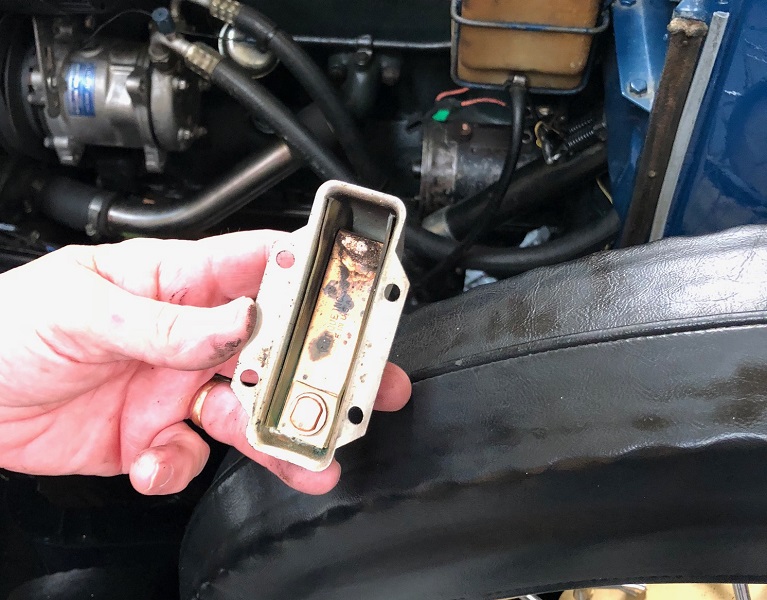 The contacts were welding themselves together.
---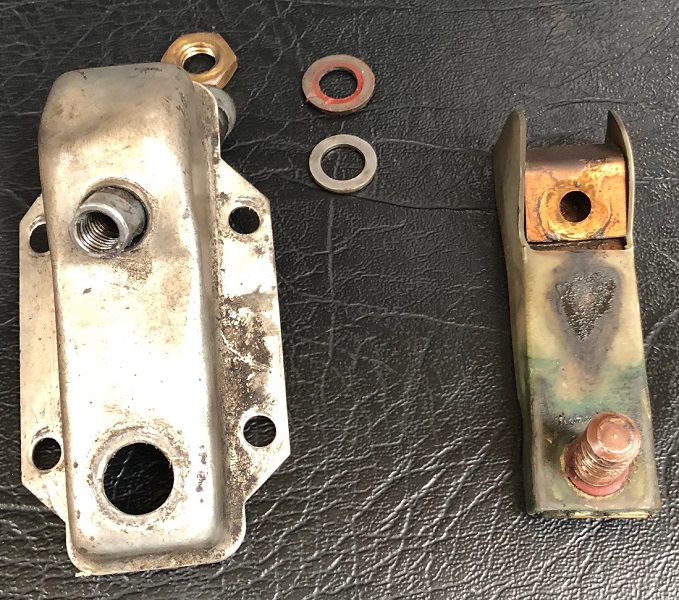 The switch is easily disassembled.
Clean it, file any rough surfaces, and use a spacer between
the case and the side insulation when tightening the post nut.
---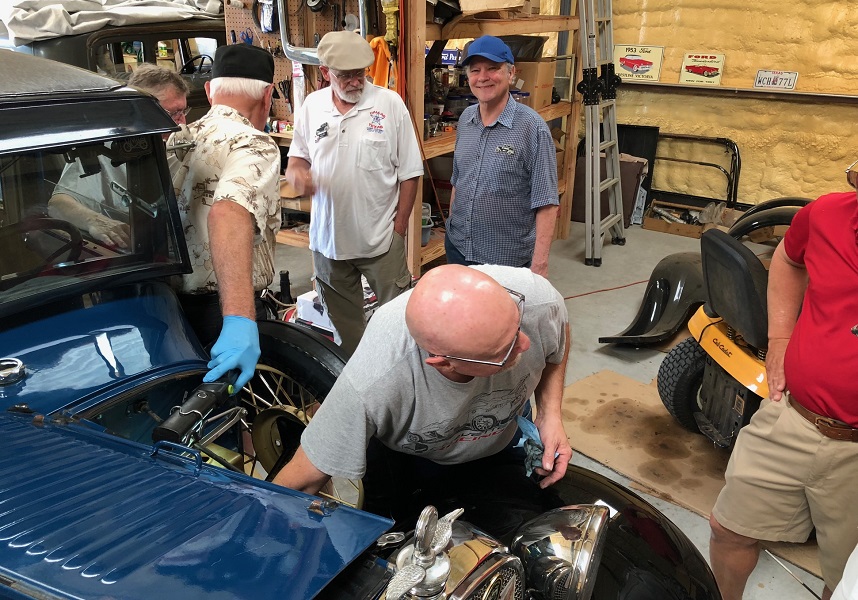 You must be able to work and talk at the same time.
---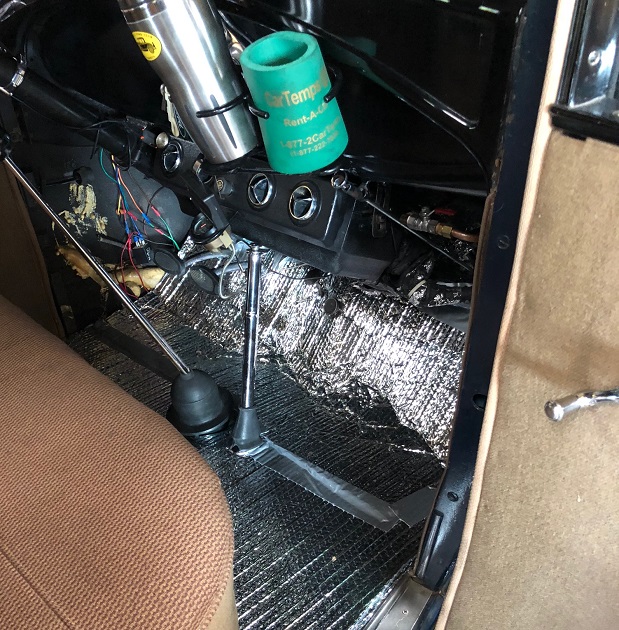 Fred's cockpit: cup holders, air-conditioning, radiant barrier.
---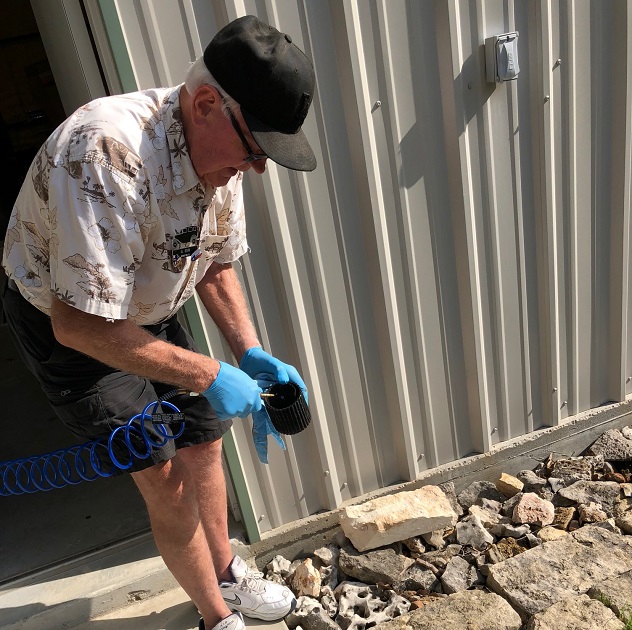 Al takes care of a dirty wire maze air filter.
---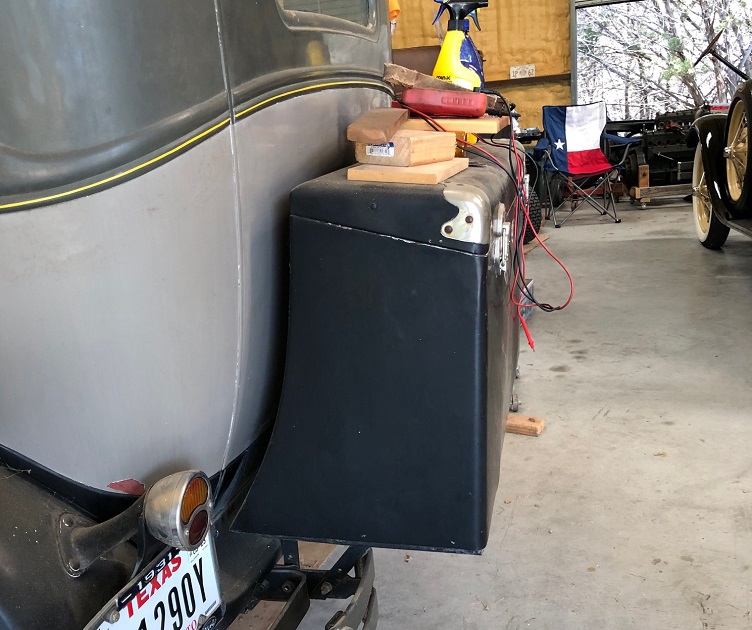 Max's conformal trunk looks good.
---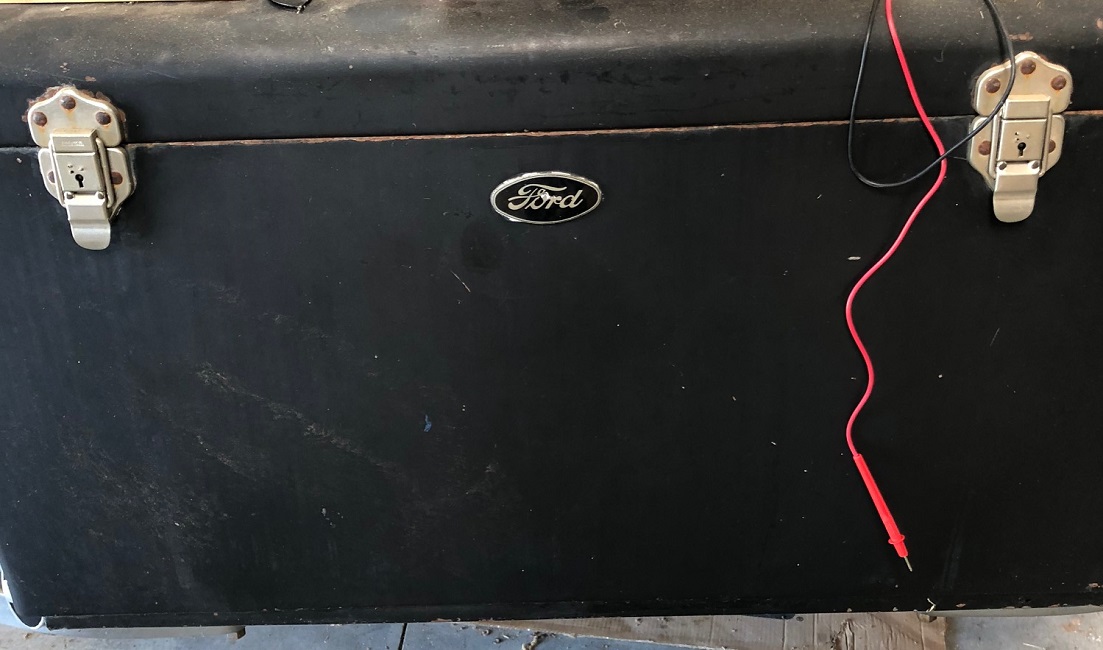 It came with a Ford script emblem.
---
Ron Taylor uses a size B-41 fan belt because they are very flexible and available everywhere.
Max's cookies were very good, but the milk must have been behind the bottled water.
Thank you Max, the dirty hands people, and all the advice that was passed around.