Restoration Clinic
at Max Phillips Garage on June 8
Leaders: Ron Taylor & Al Bohn

Ron Taylor jacks up Cassy Milers '31 Coupe
before aligning the front end.
---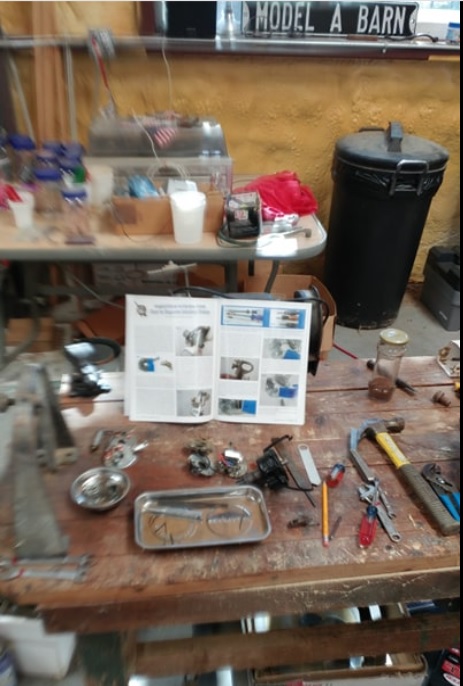 The crew ensures they are all on the same Restorer
page about the ignition system.
---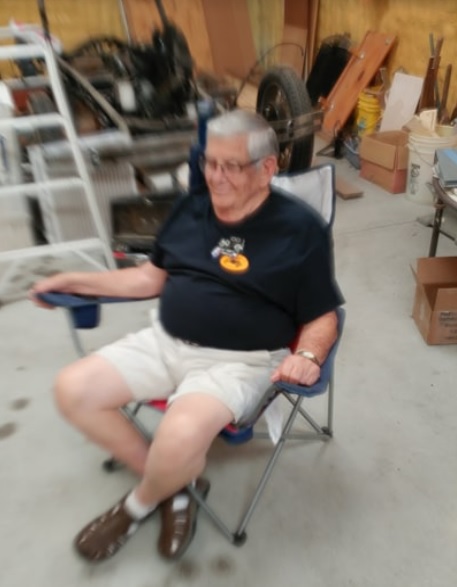 Fred Thompson in the Director's Chair
---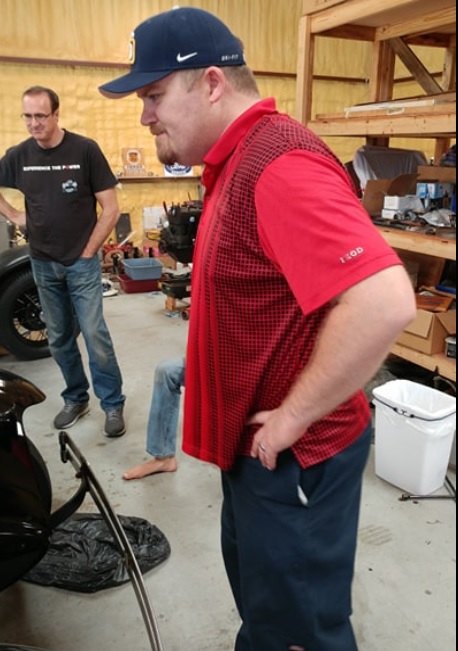 Patrick Beagle approves.
---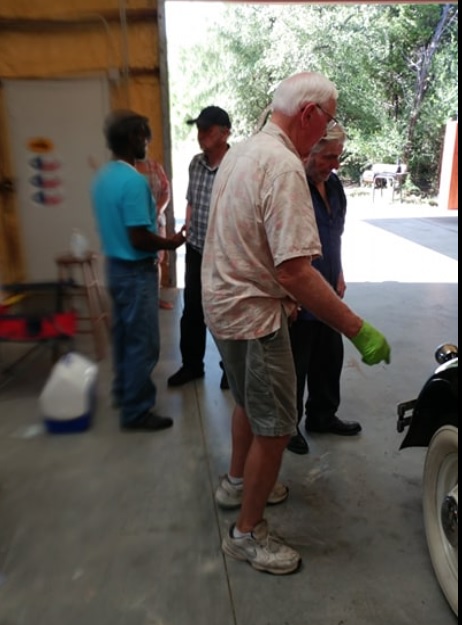 John Ftacek always has clean hands.
---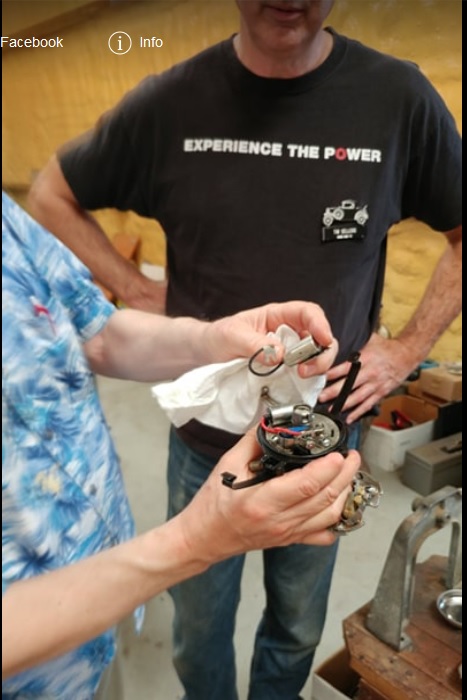 John G. Sullivan checks the fit for a condenser.
---
Pictures by Max Phillips