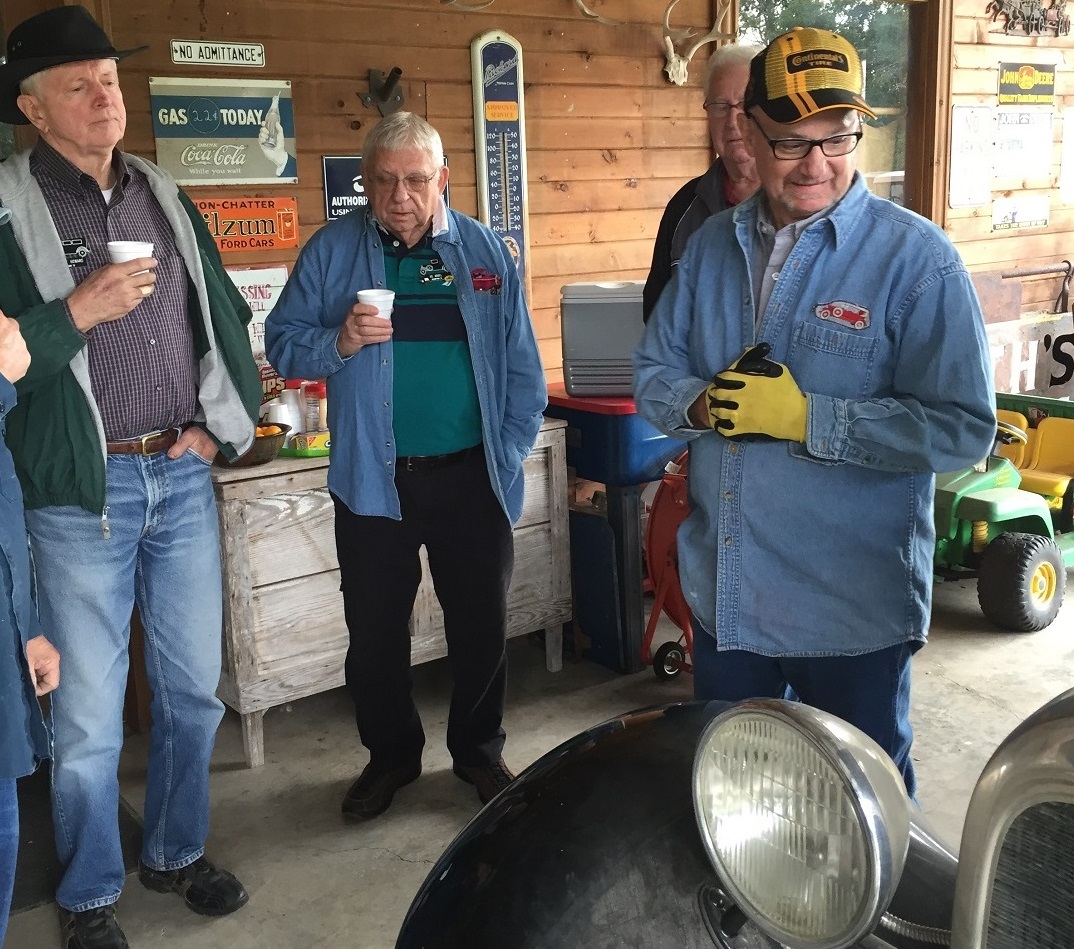 First a cup of coffee and a plan.
JR Howard, Ed Angel, Charlie De Vaul, and Ron Taylor
---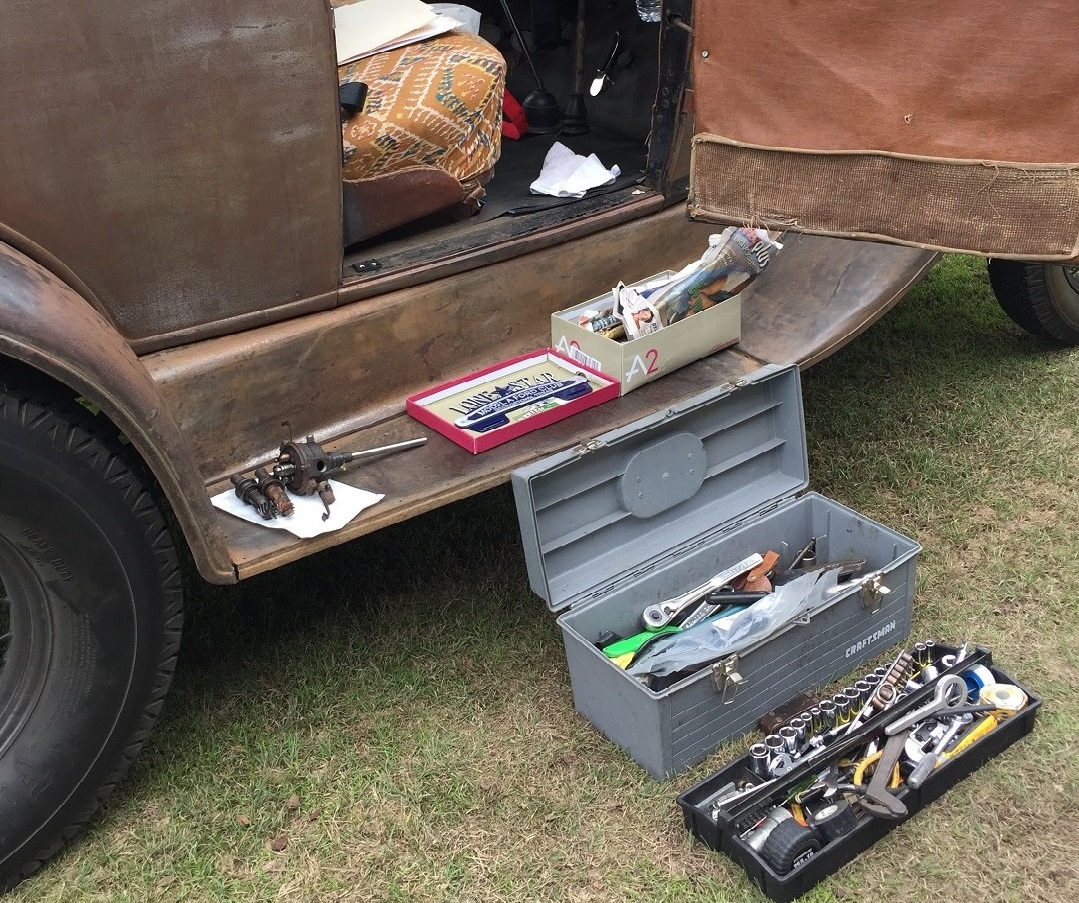 Ron brings spare parts, a good set of tools, and a box of toppers for sale.
---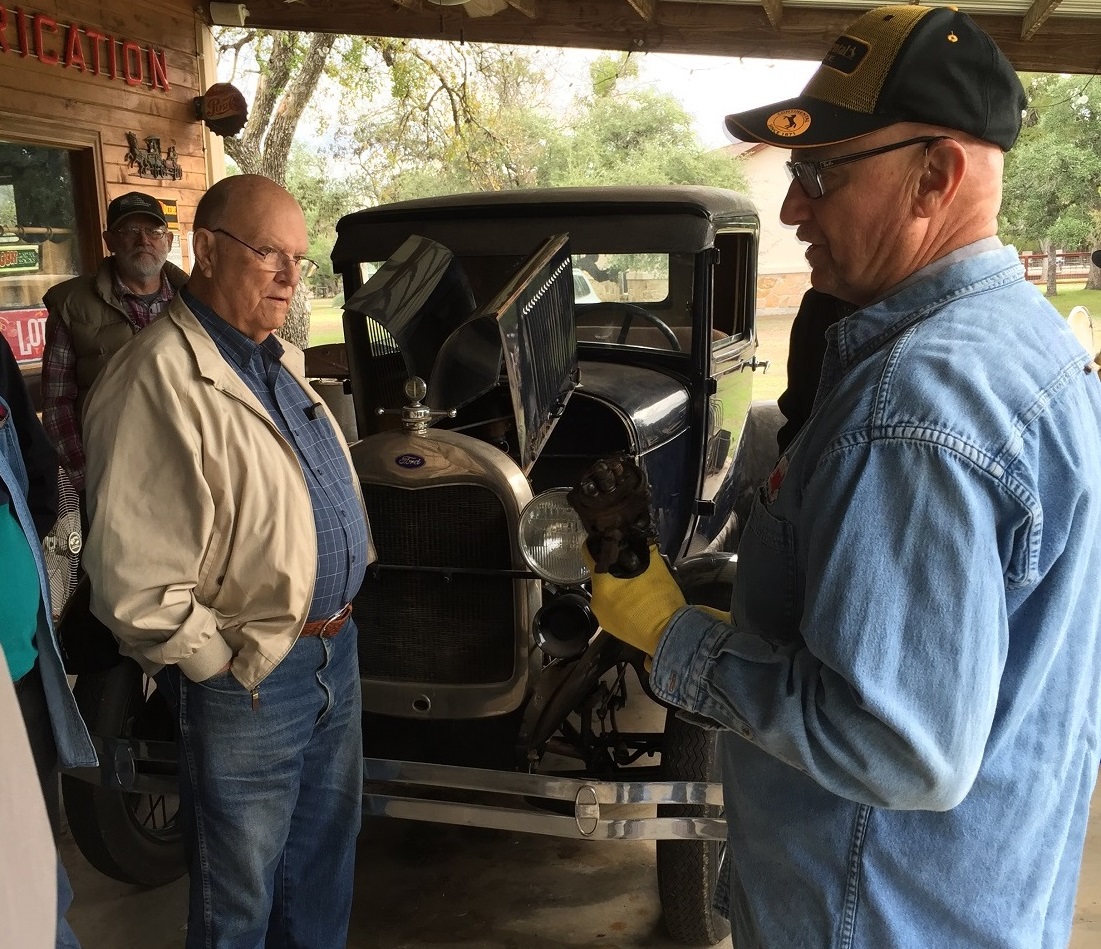 An old distributor
---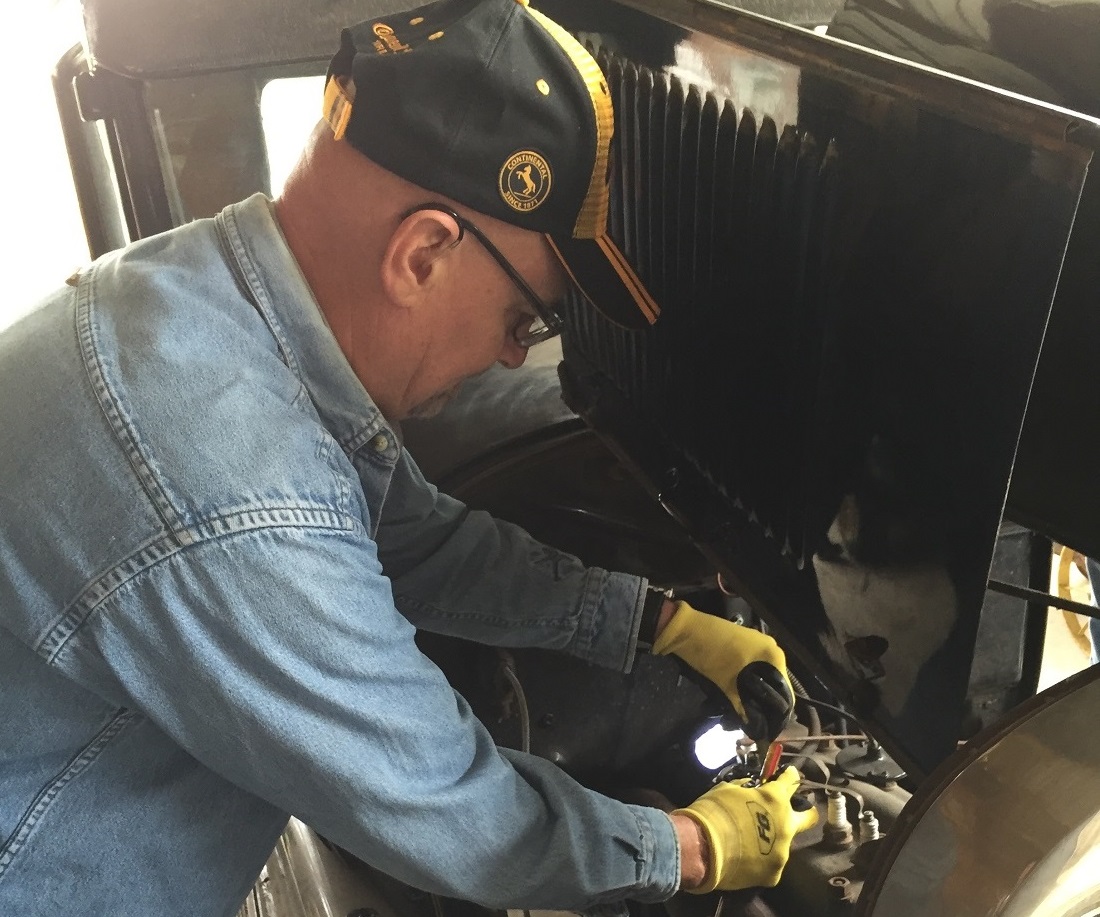 When timing the Model A, first check the points.
---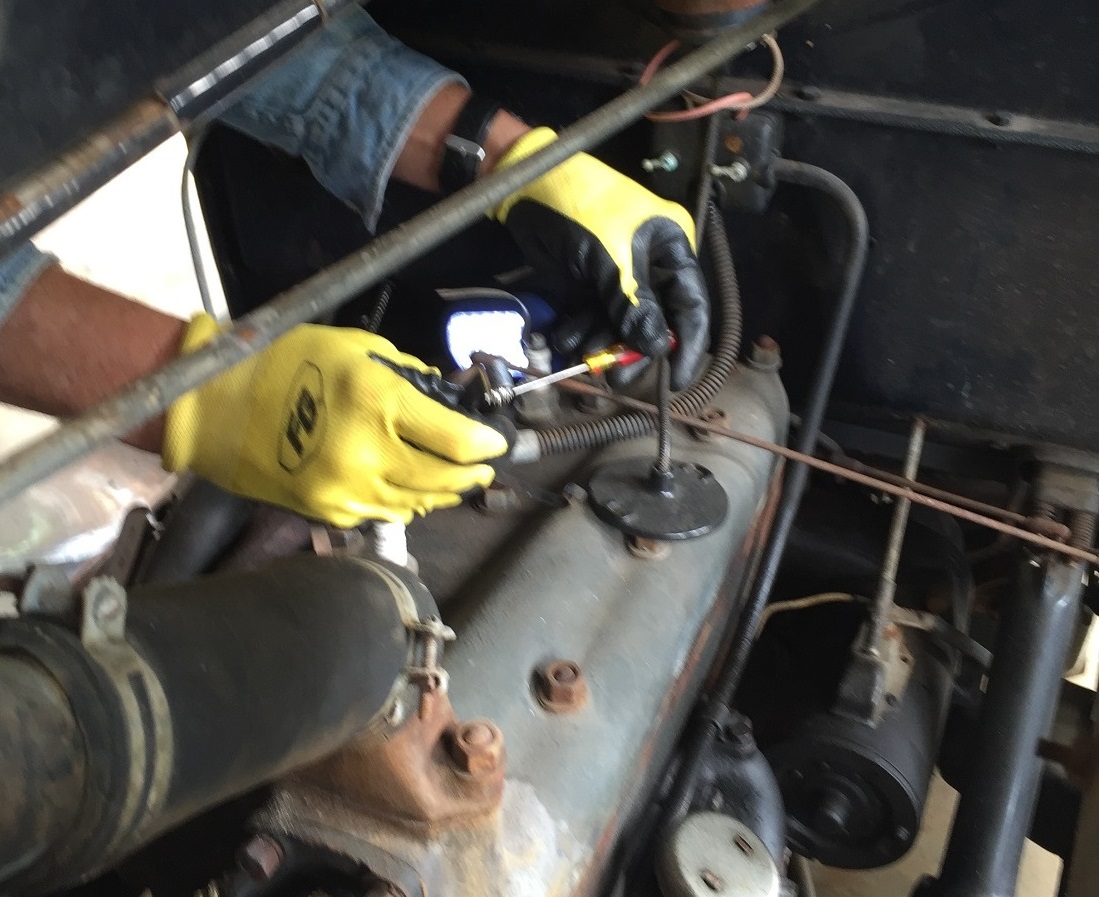 Add oil to the distributor and adjust the points to .018
---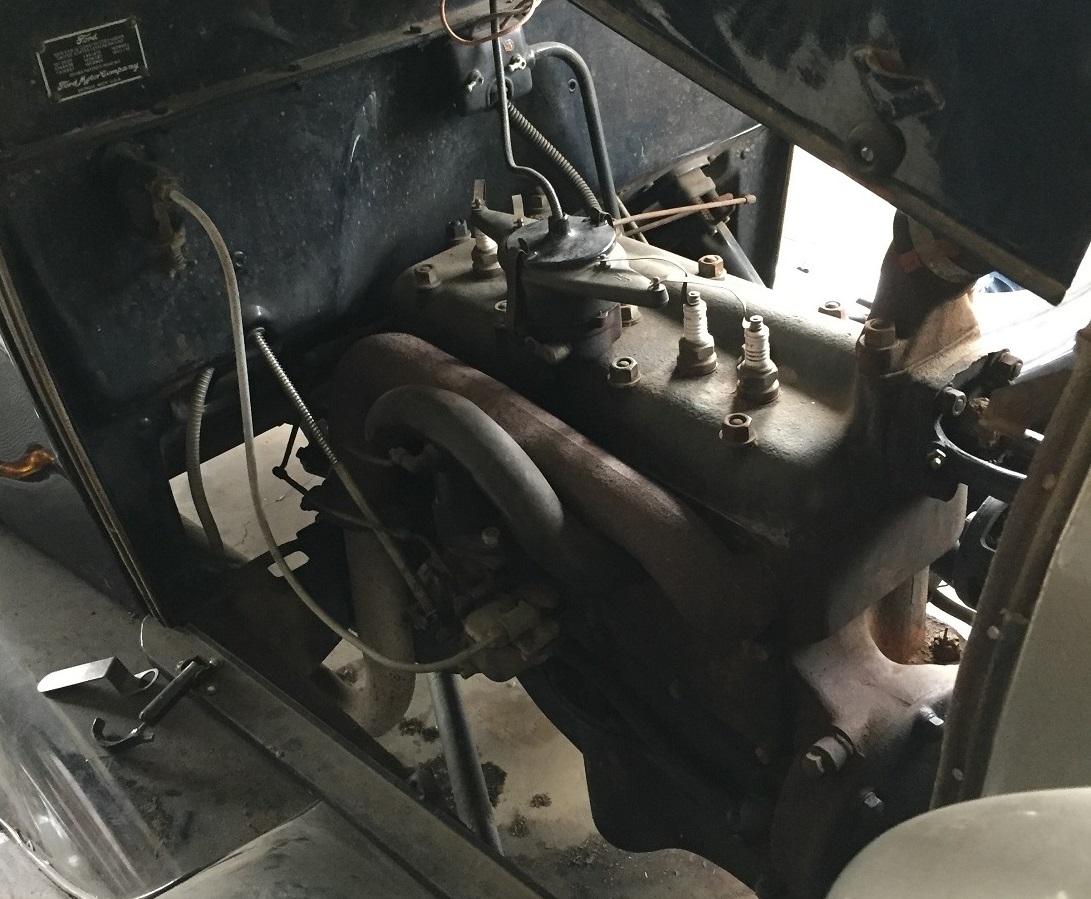 You need to clean and gap all the plugs to .035. Some were black, and #4 was wet.
---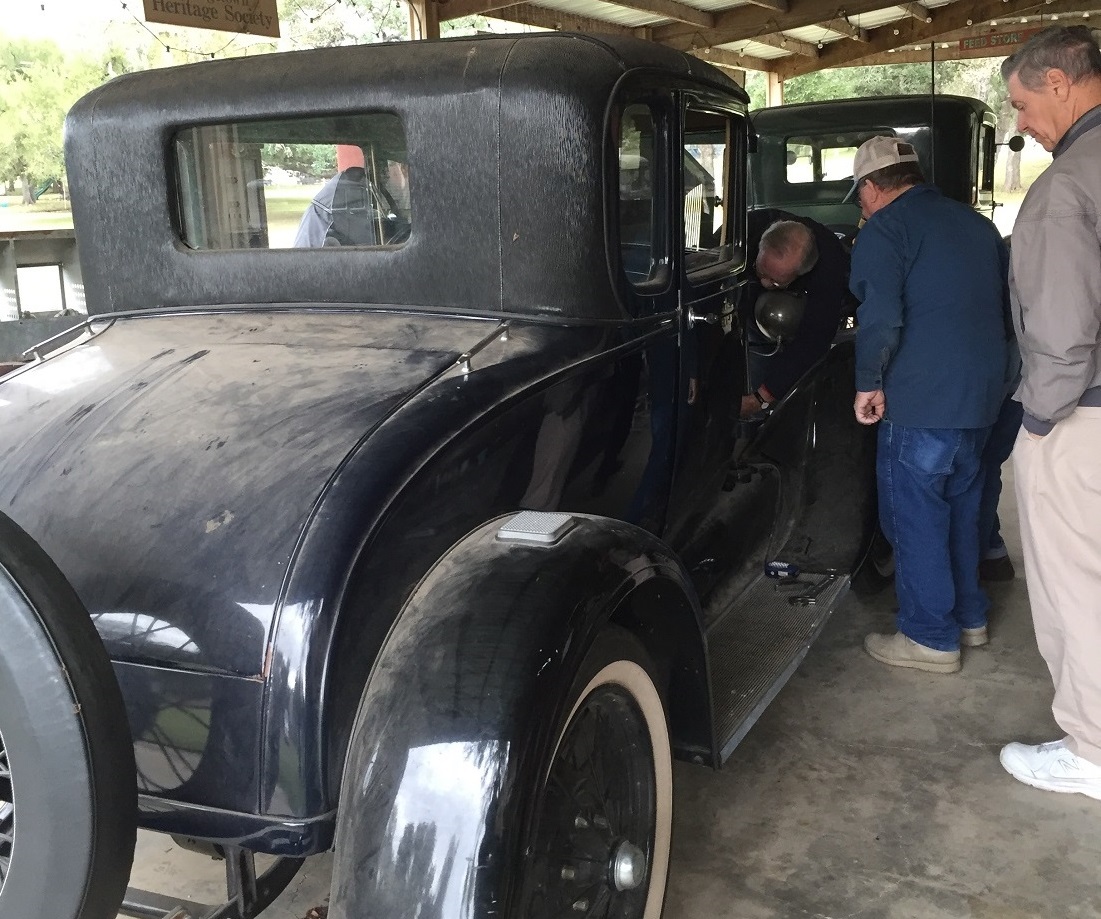 Fred and Dan set the timing pin
---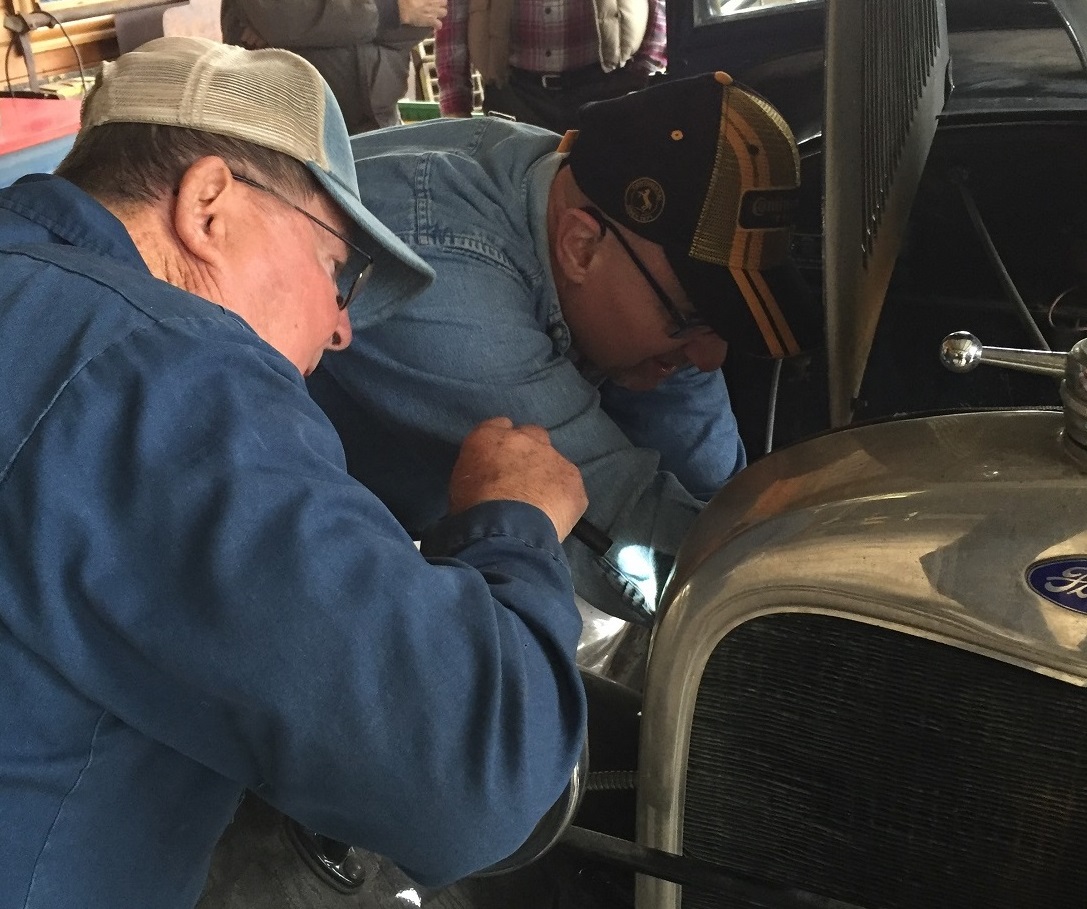 Dan Vrabel and his 1929 Special Coupe
After adjusting for some backlash, Ron sets the timing.
The points just start to open with the spark lever in the retard position. (lever up)
---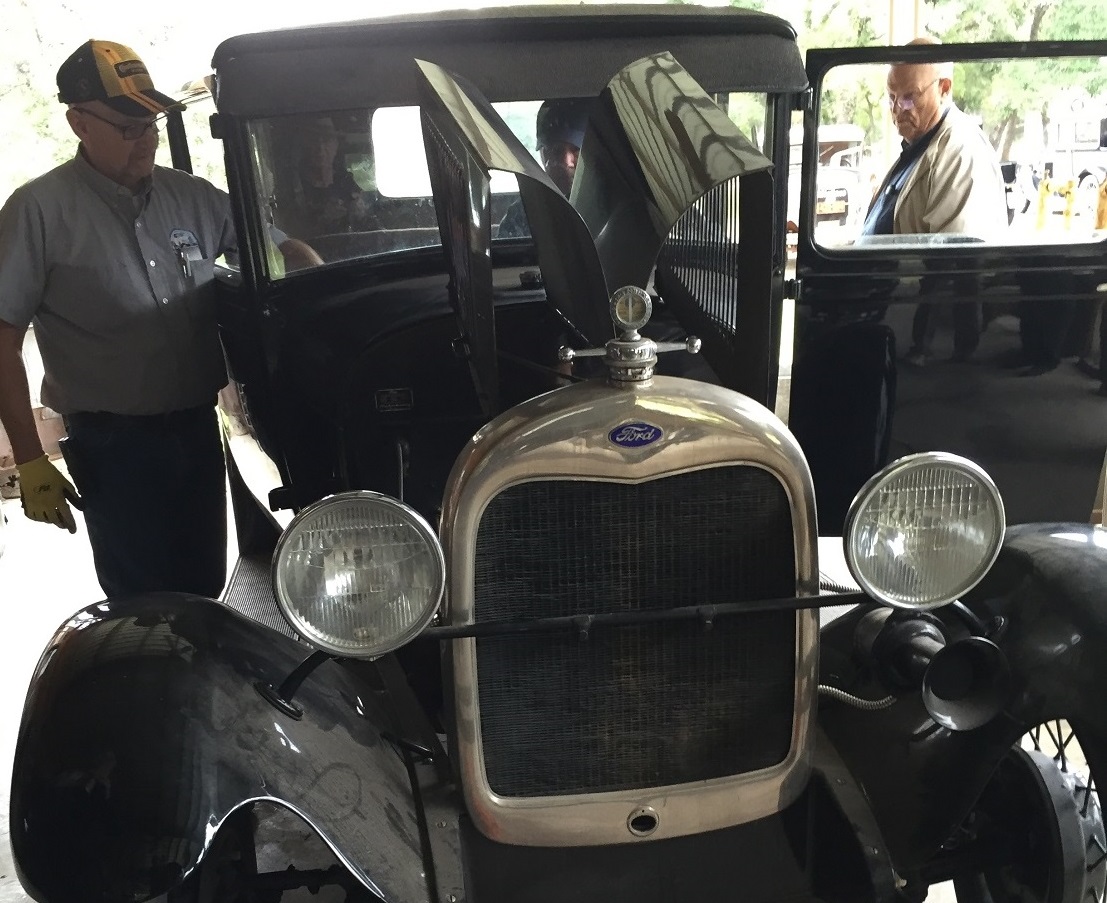 Adjust the mixture, and choke it a couple of times.
The car almost starts before the battery gives up.
---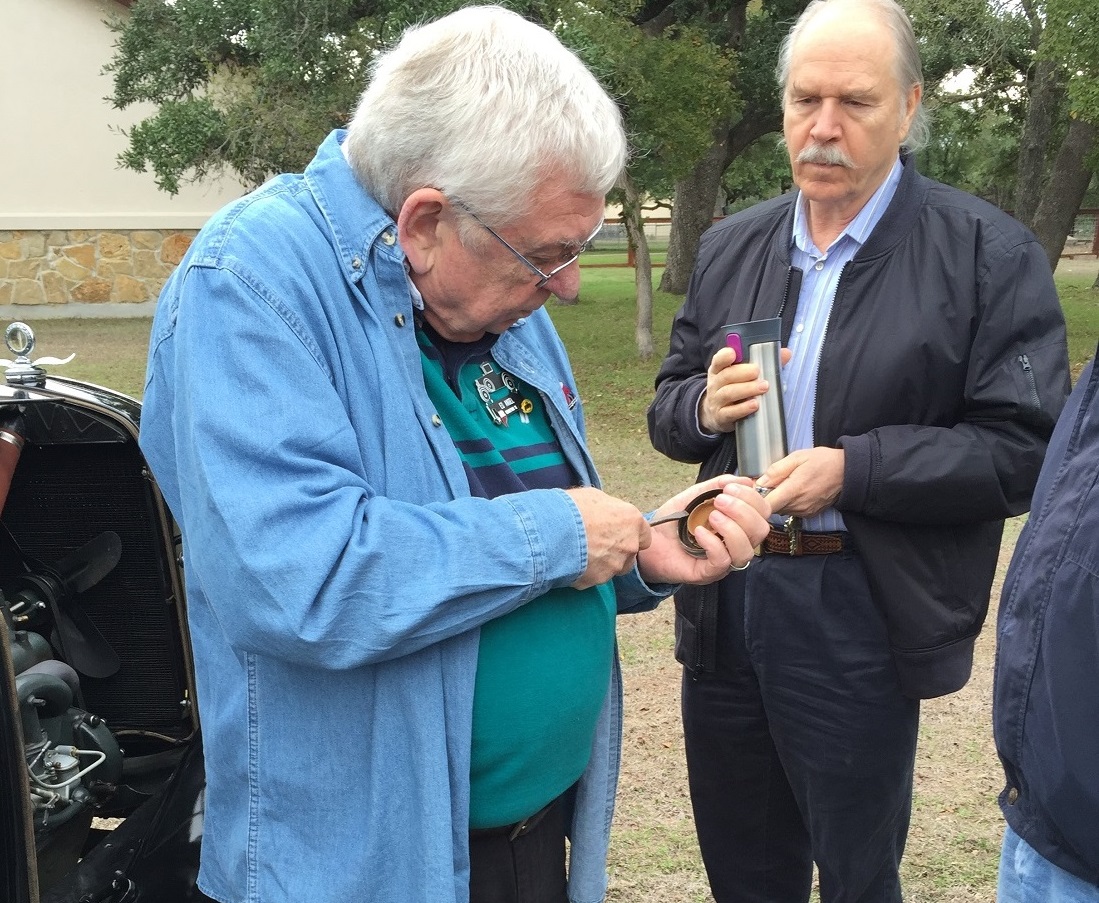 While the battery charges, John Sullivan watches Ed Angel remove his old gas cap gasket.
Removing an oyster would be easier.
---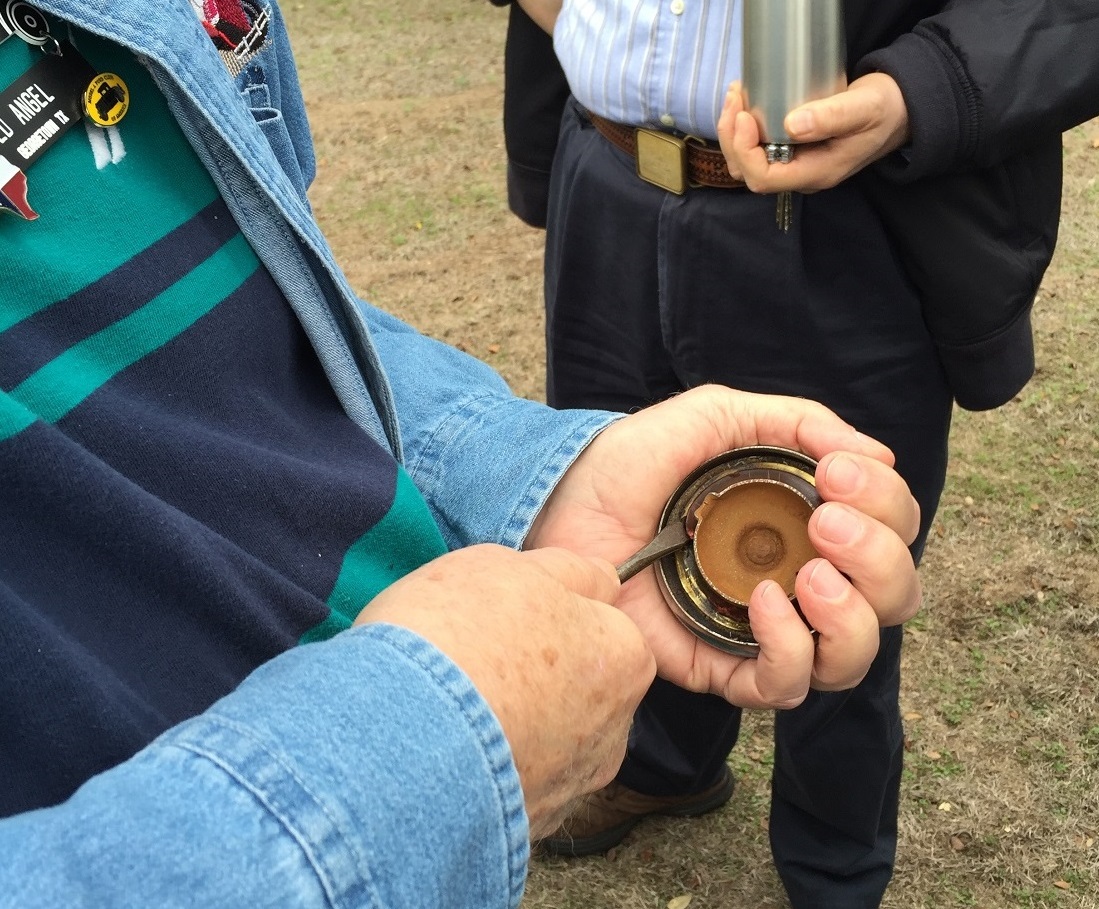 So far, there's no blood.
---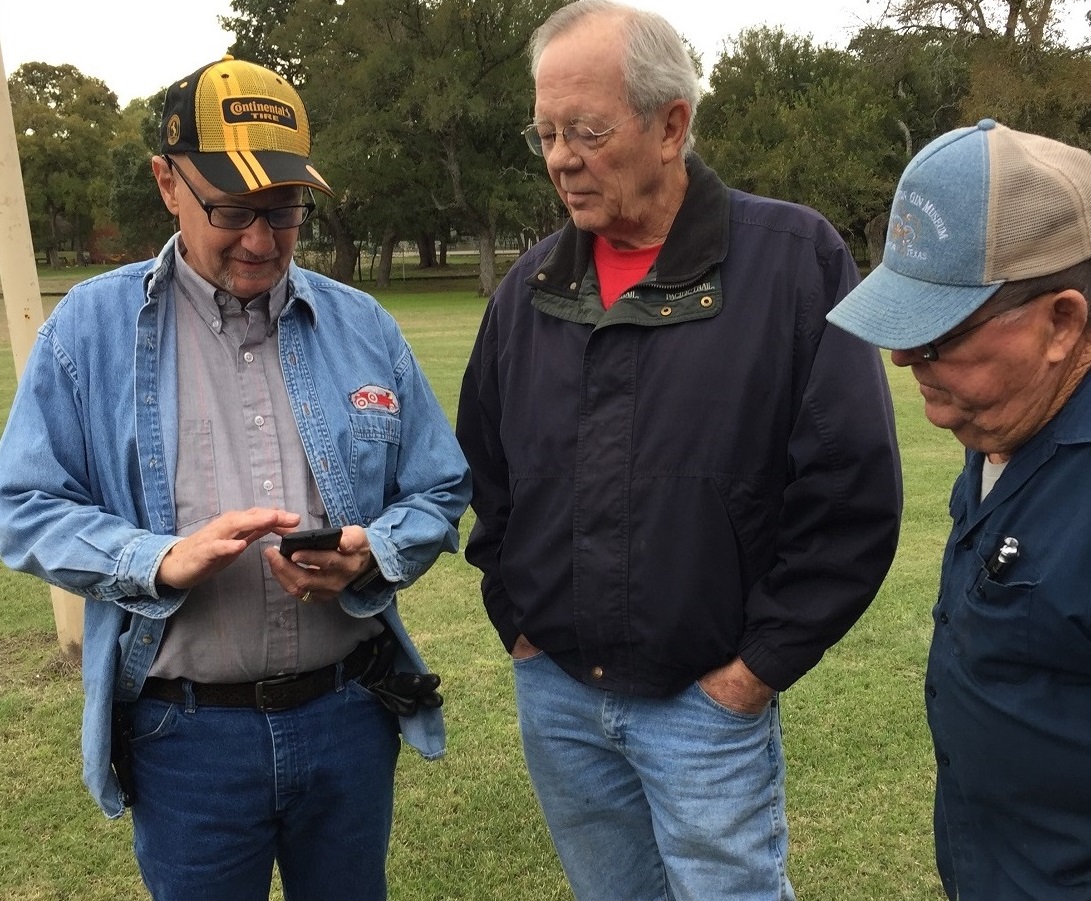 Ron, Fred, and Dan
Dan's car finally starts, and Ron calculates his bill...... to include:
environmental fee, pushing fee, Saturday charge, excessive questions assesment,
tool use fee, coffe & cookie fee, and tax
Pictures by Gerald Walker
To the Top