November 2016 Restoration Clinic
Installing a Gas Tank
by Dave Casey and Steve Koehn
John O'Loughlin, Al Bohn, Glenn Schiller, Gerald Walker, Jim Ferguson, and Ed Angel with Steve's 1931 Hack
A huckster truck is a customized truck full of products salesmen try to sell driving through neighborhoods.
---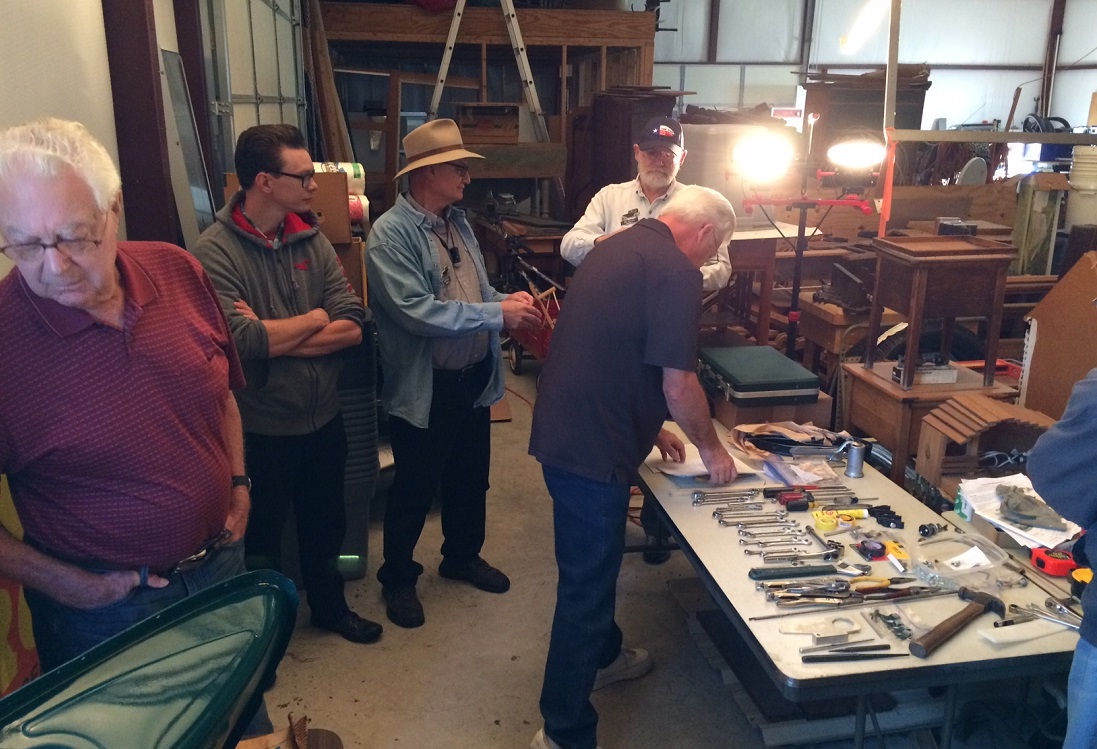 Charlie DeVaul, John Paterson, Ron Taylor, Max Phillips, and Dave Casey.
The elbow on the right might be part of Jim Cunningham or Joe Hocker.
Steve laid out all the tools and parts they would need.
---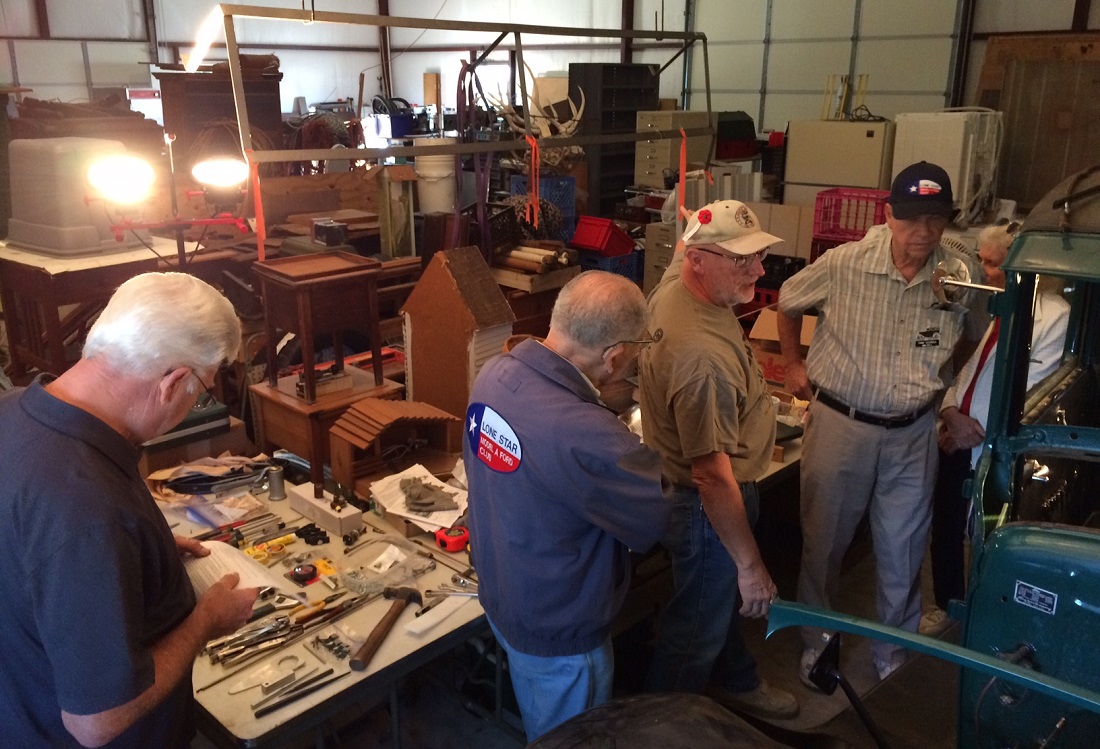 Dave Casey, Paul Ranney, Steve Koehn, Frank & Joanne Caldrola
Dave prepared a handout with all the steps and words of wisdom a person would need.
---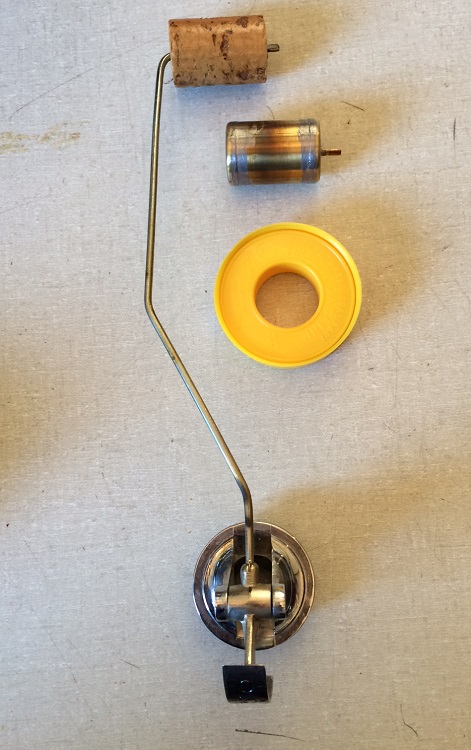 Some parts you might need: A new gas gauge which comes with a cork float.
Since the top of the cork can dry out and absorb gasoline,
many people replace the cork with a metal or neoprene gas float.
When installing the shutoff valve, use a yellow PTFE tape.
---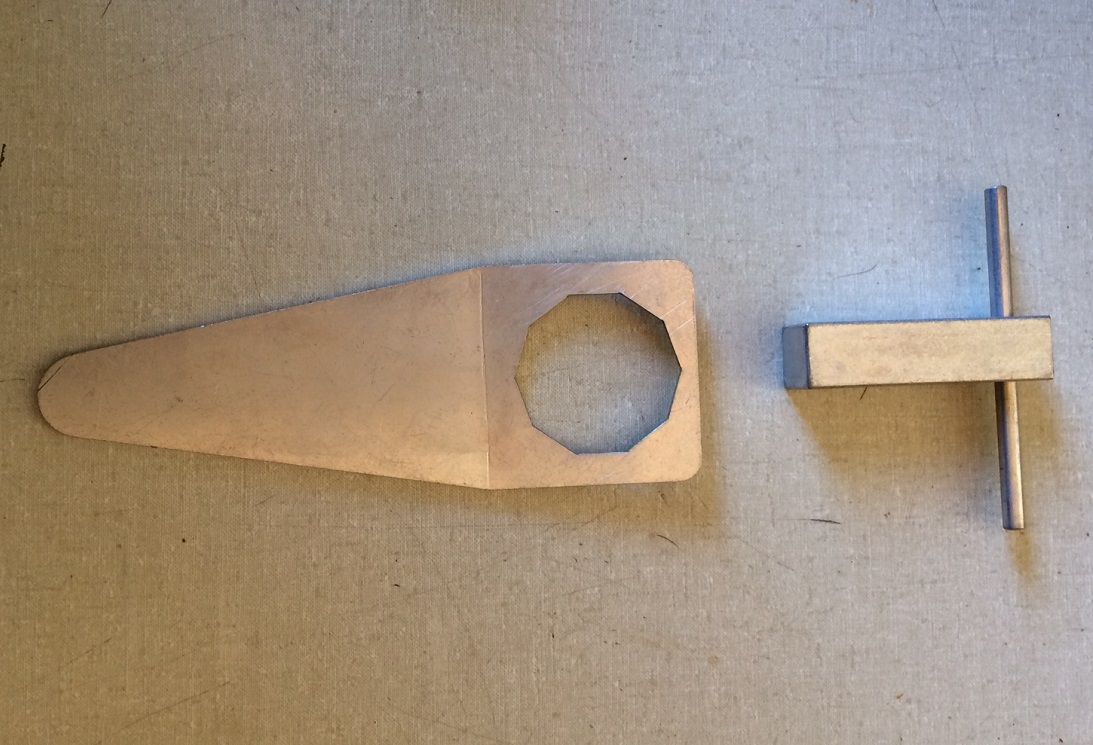 Gas gauge tool set
For gas tank repairs, here's a good source:
Don Hart Radiator Shop, 20123 FM 362, Waller, TX. (713) 675-9848
---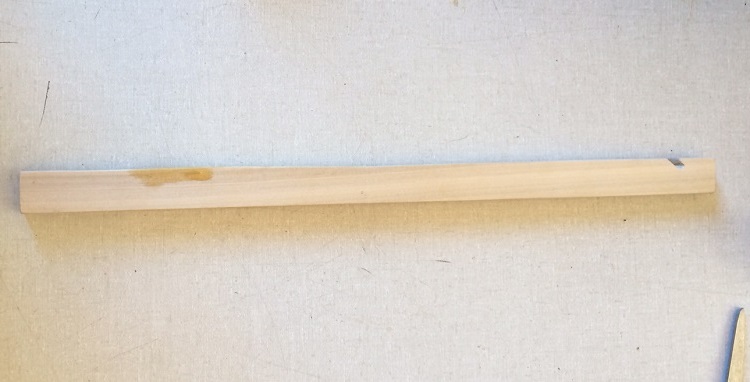 With this homemade tool, you can raise the gas gauge float arm.
Some people set the float to accurately display a full tank.
Others will set the gauge to accurately show empty.
One guy suggested you could set both empty and full by bending the float rod just so.
There are 10 gallons in a '28-29 model and 11 gallons in a '30-31 model.
---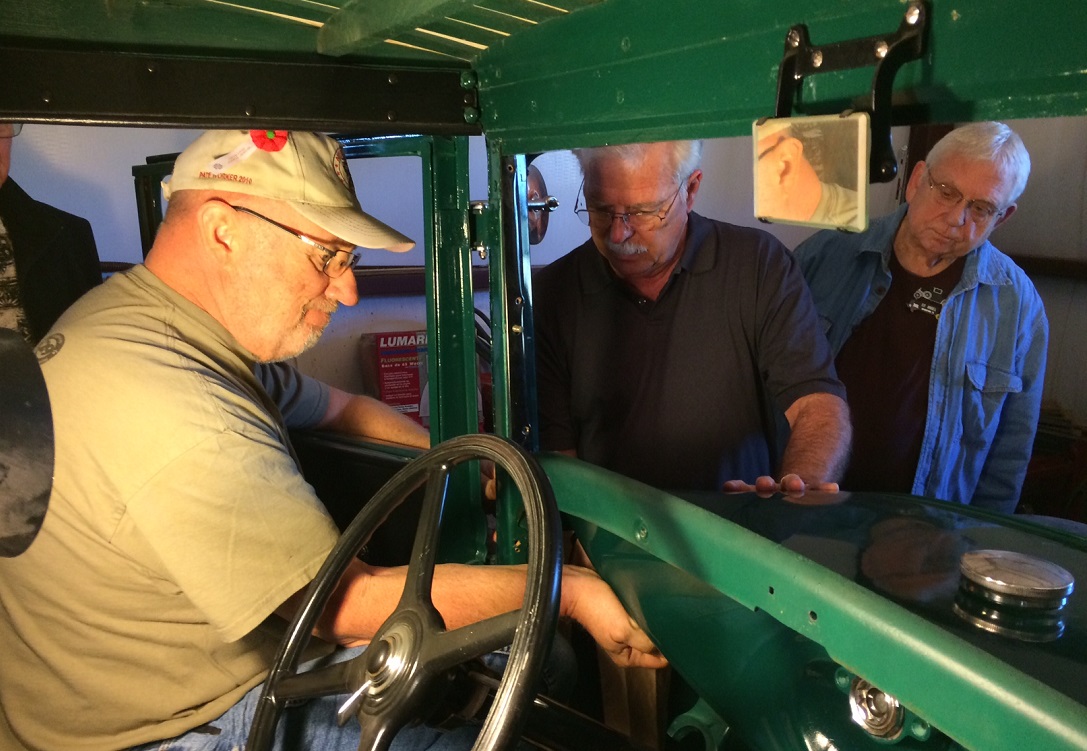 The only hard part is getting the gas tank welt in place.
---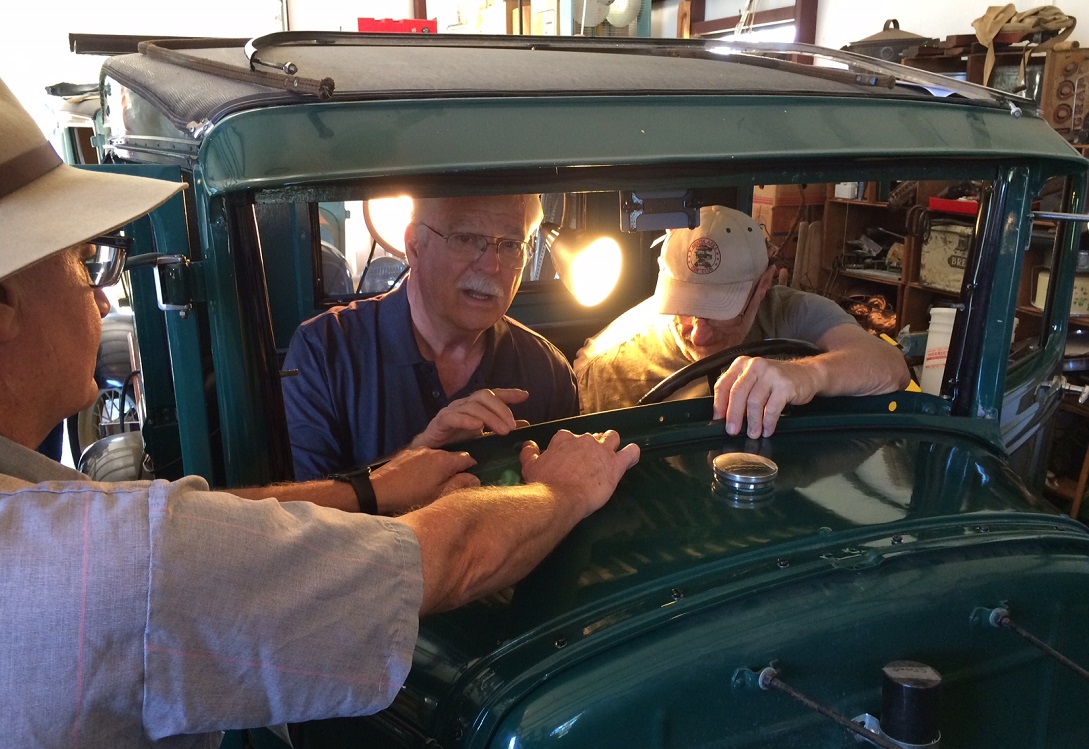 Six hands are good.
---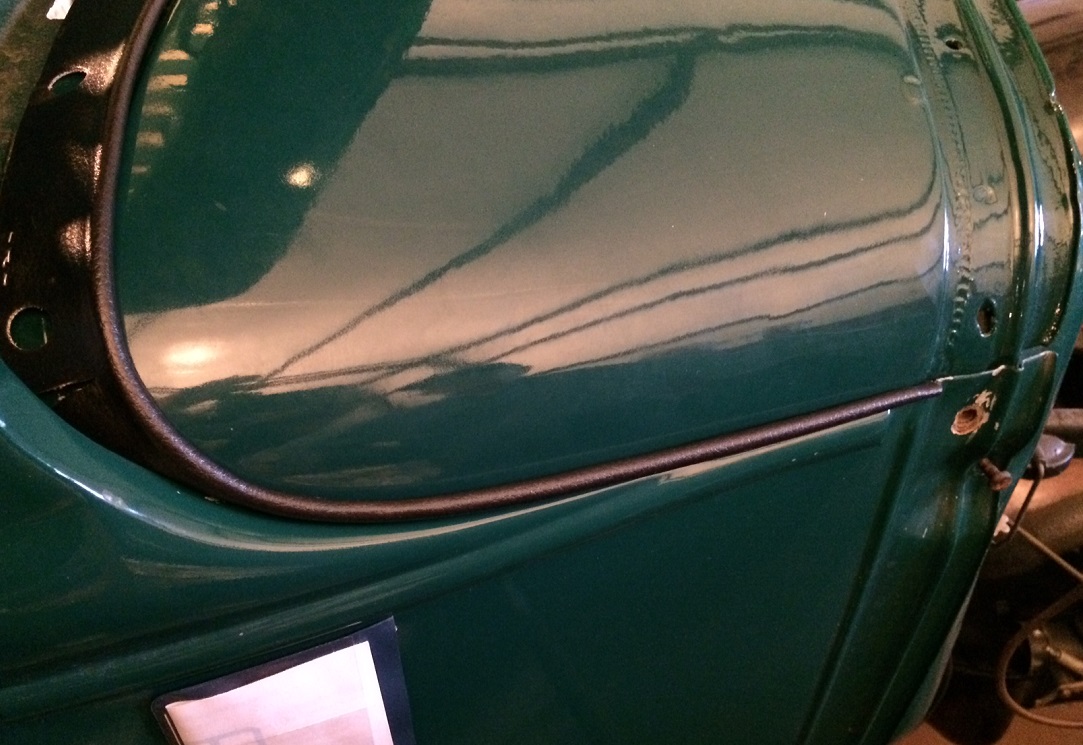 The bead is in place.
---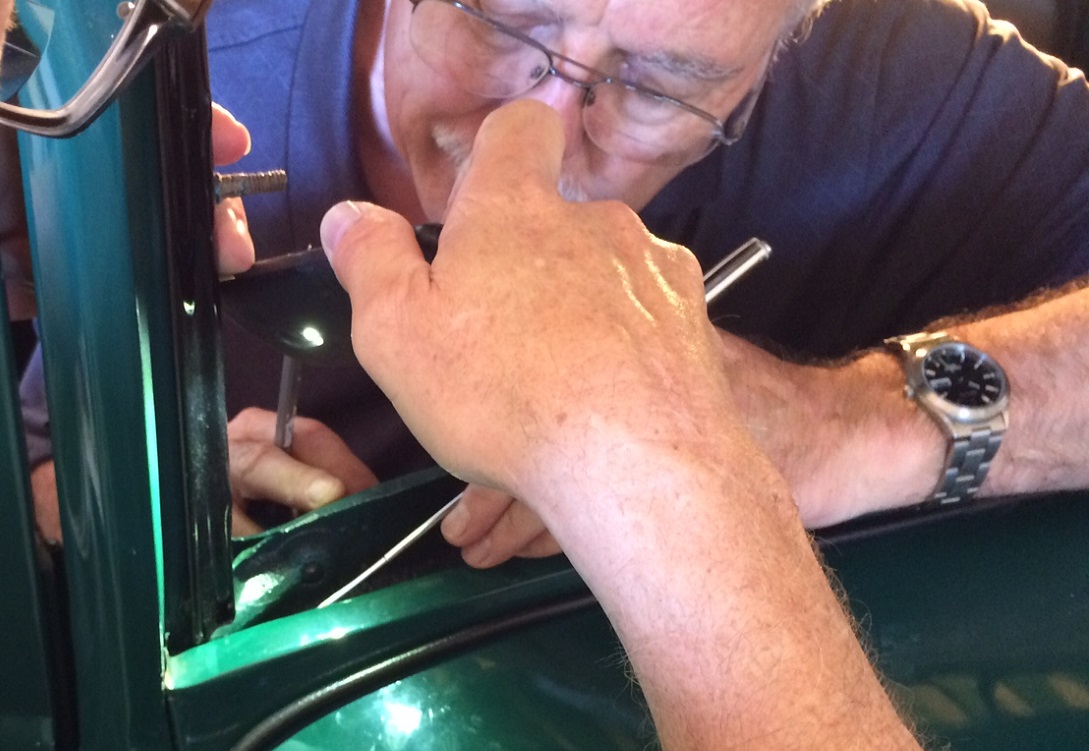 Installing the nuts and bolts on the gas tank can be tricky.
Dave is using a magnet on the end of a rod to position them.
Or, a kid size 8 would have fingers the right size to place the nut.
---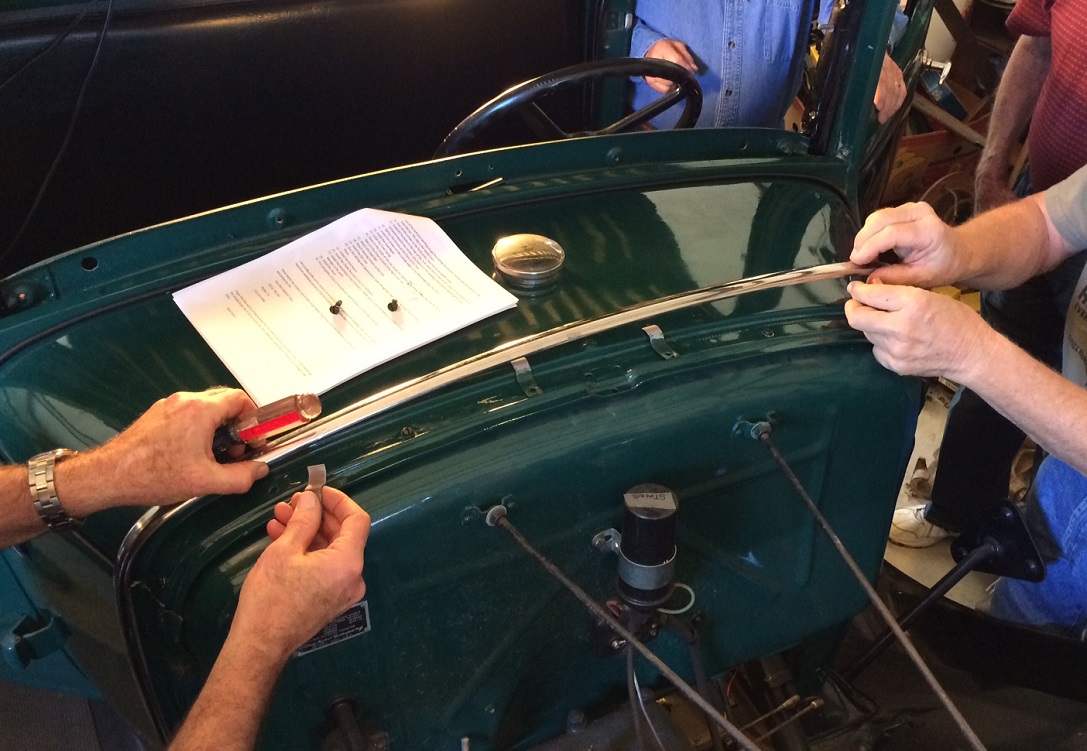 These four clips will keep the cowl band from rattling.
---
Steve Koehn and Dave Casey were a class act.