Many thanks go to Ron and Al
for changing out the timing gear on Fred's car.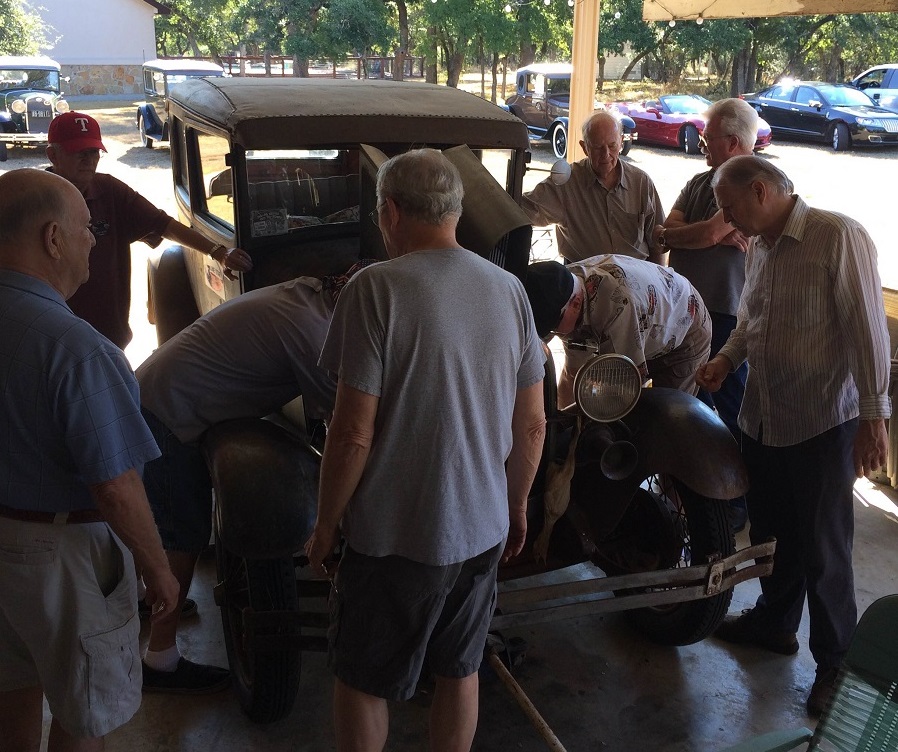 How many Texans does it take to change a timing gear?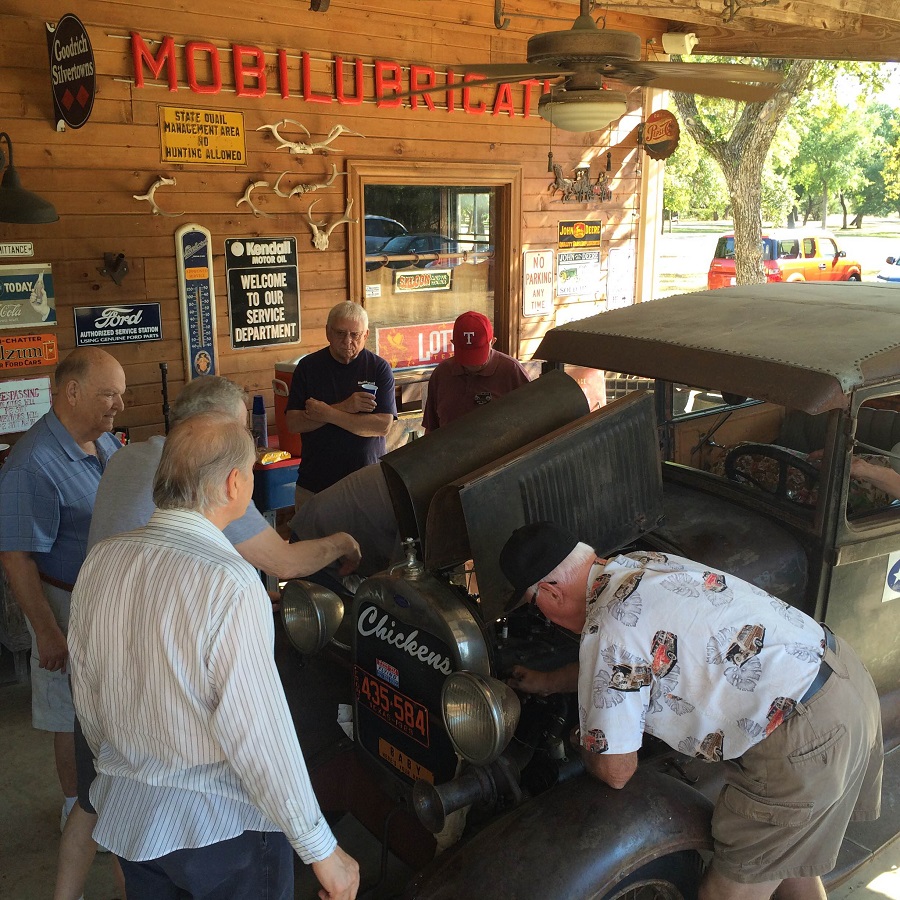 Dress down when you go to a restoration clinic.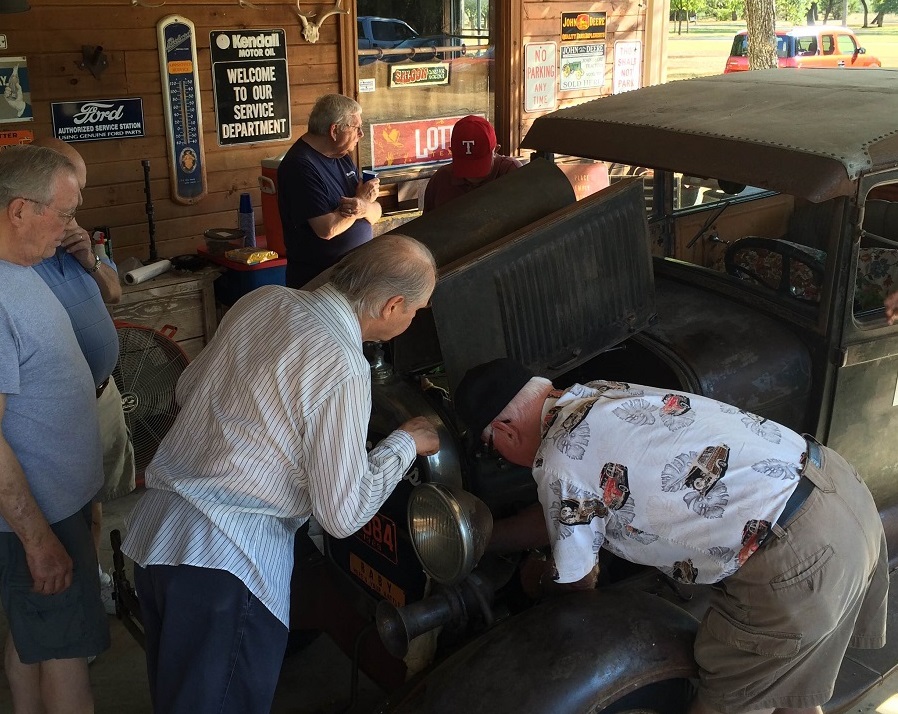 Do you need a bigger wrench?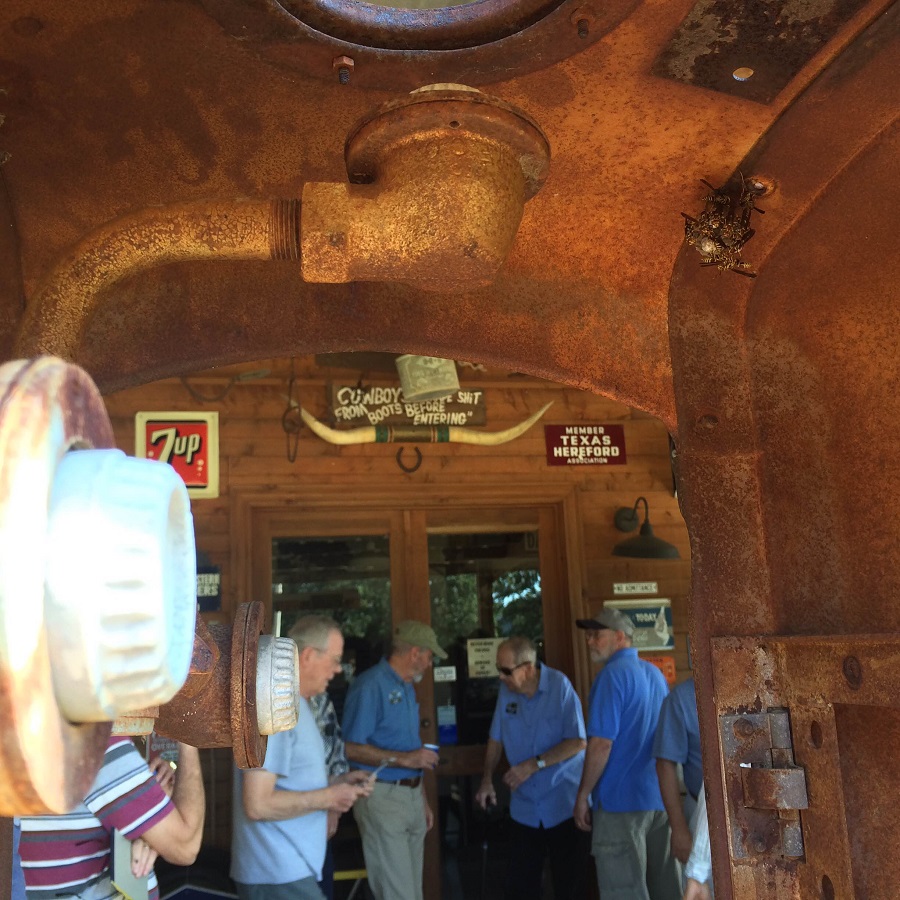 Attendance was good including a few uninvited.
Did you see the wasp nest in the upper right hand corner inside a gas pump?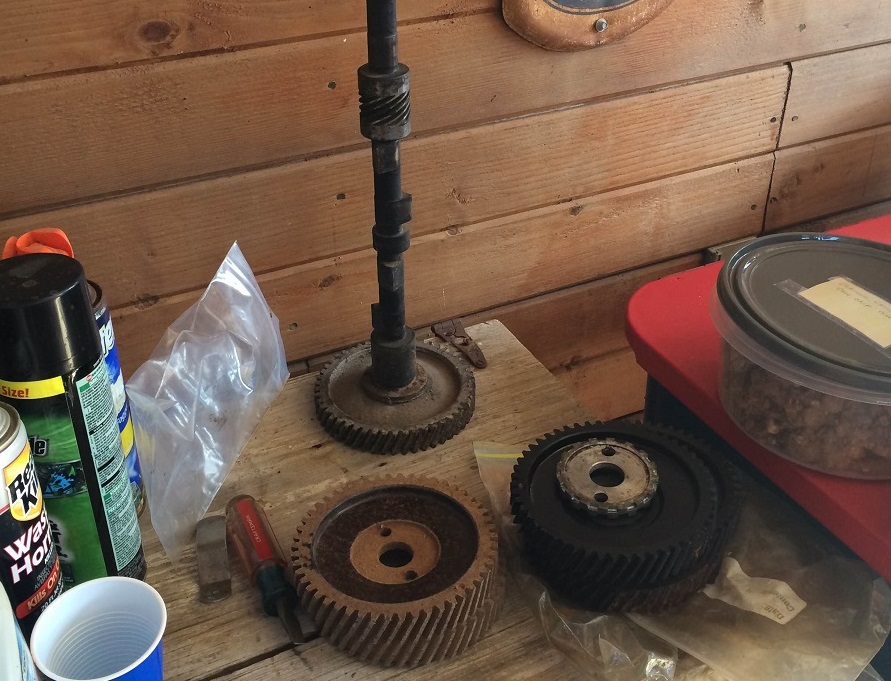 Two new timing gears found at a swap meet for $5.
Old timing gear attached to a cam shaft.
Excelent oatmeal chocolate chip cookies on the right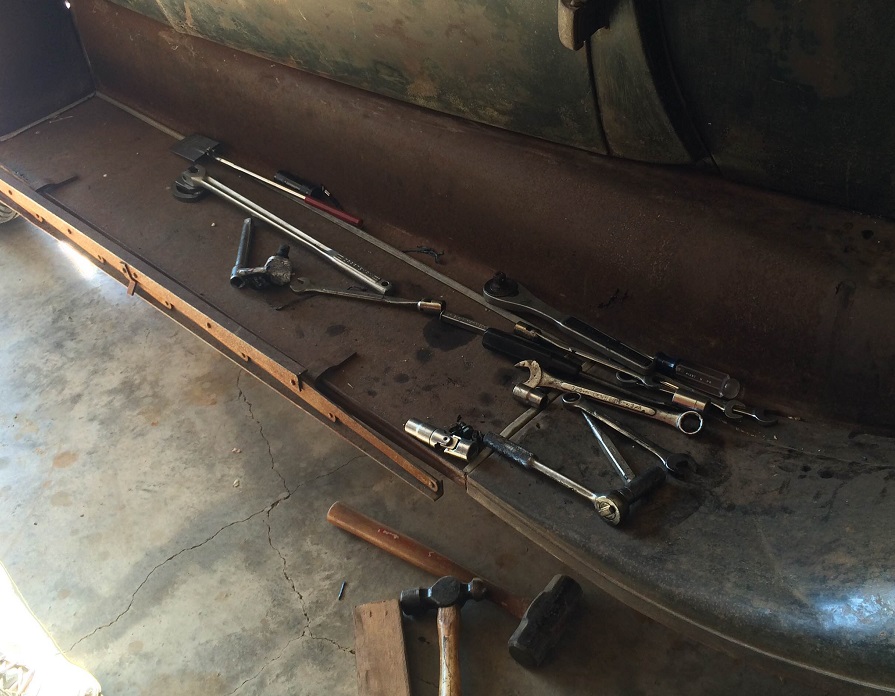 A few tools you might need if you lose your timing gear on a tour.
Socket set, special socket for gear nut, cheater bar, wrenches, mirror, screw driver, disposable gloves, hammer, punch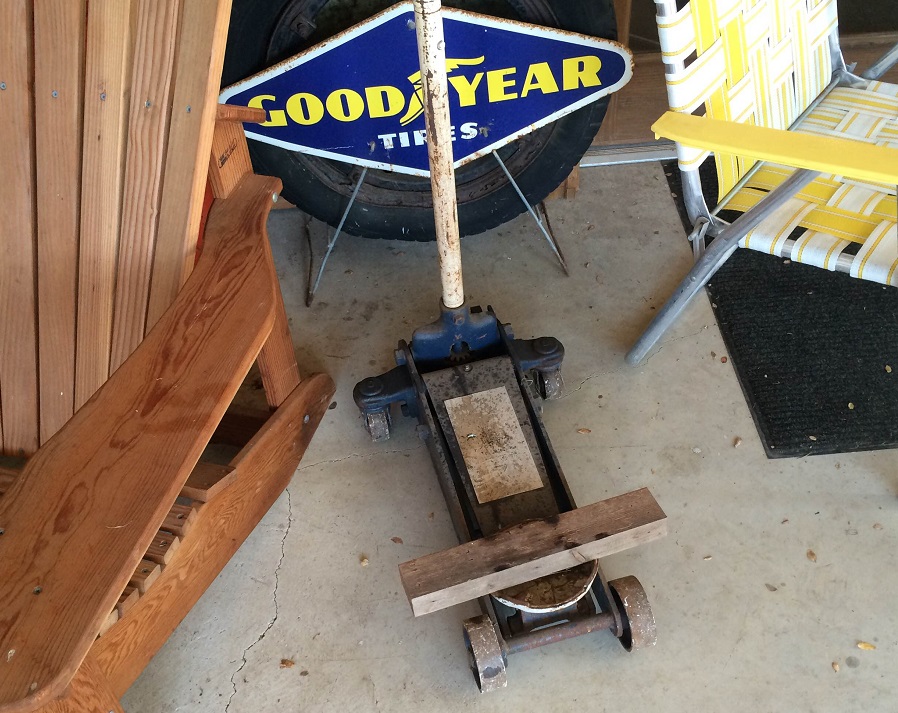 and some kind of jack to lift the oil pan to remove front motor mount bolts.
Other resources:
Ray's parts & tools for touring
Camshaft Timing Gears
Bratton gear
Timing is Everything
Cam nut tool
Helical gears