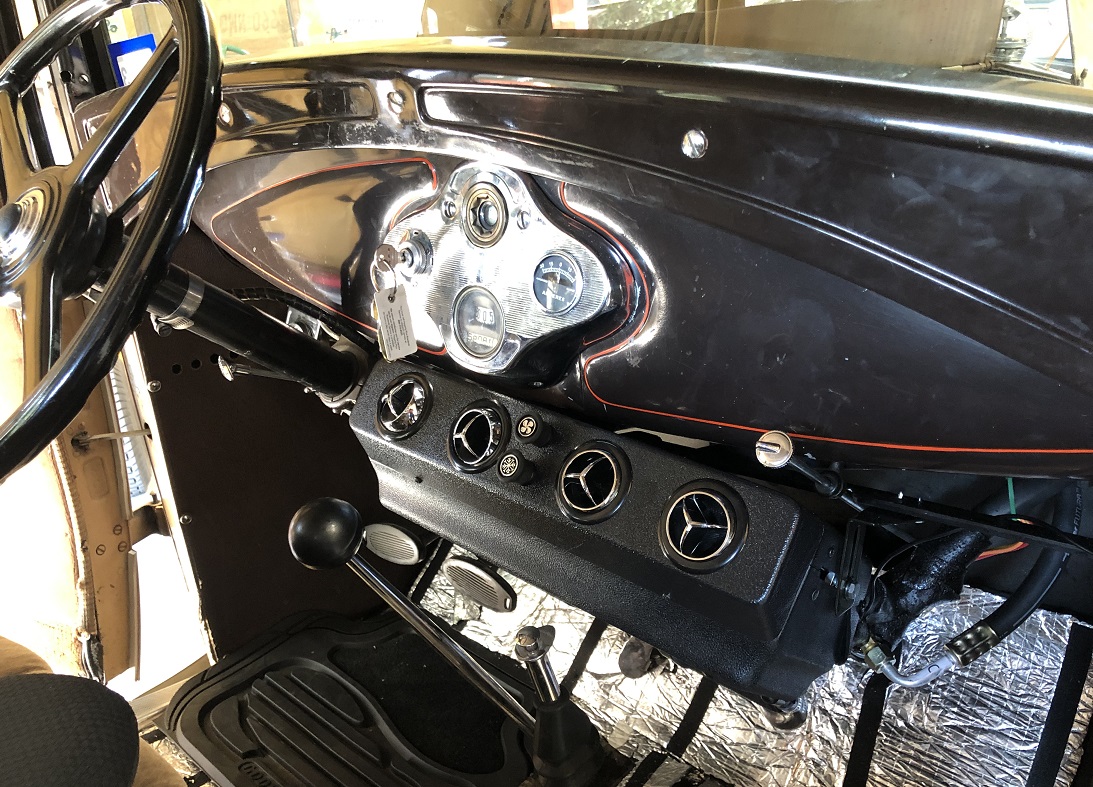 Al's New AC
---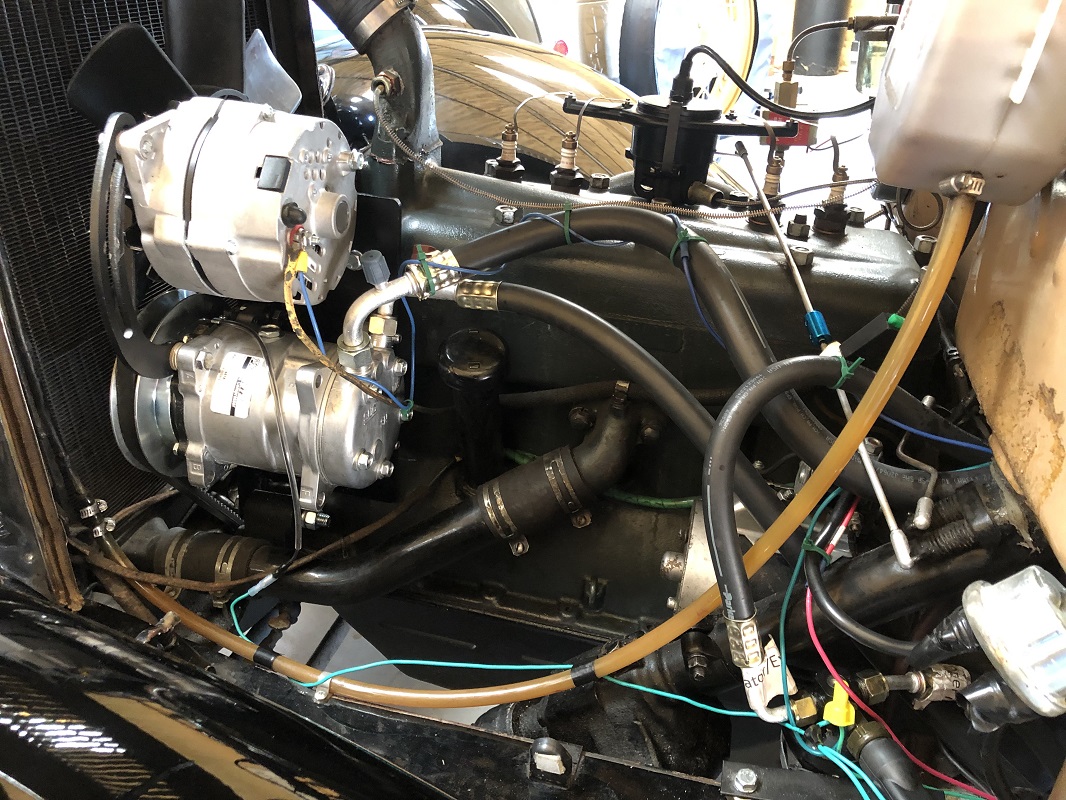 The Compressor sits under the Alternator.
---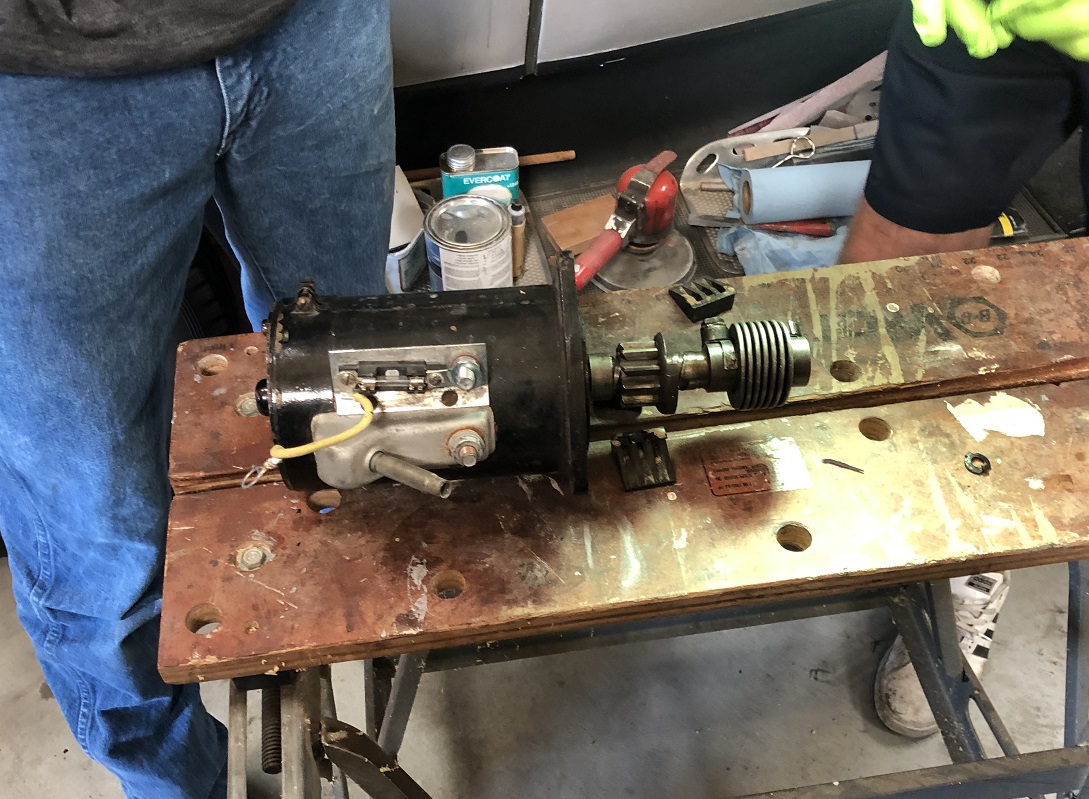 John F.'s Starter
---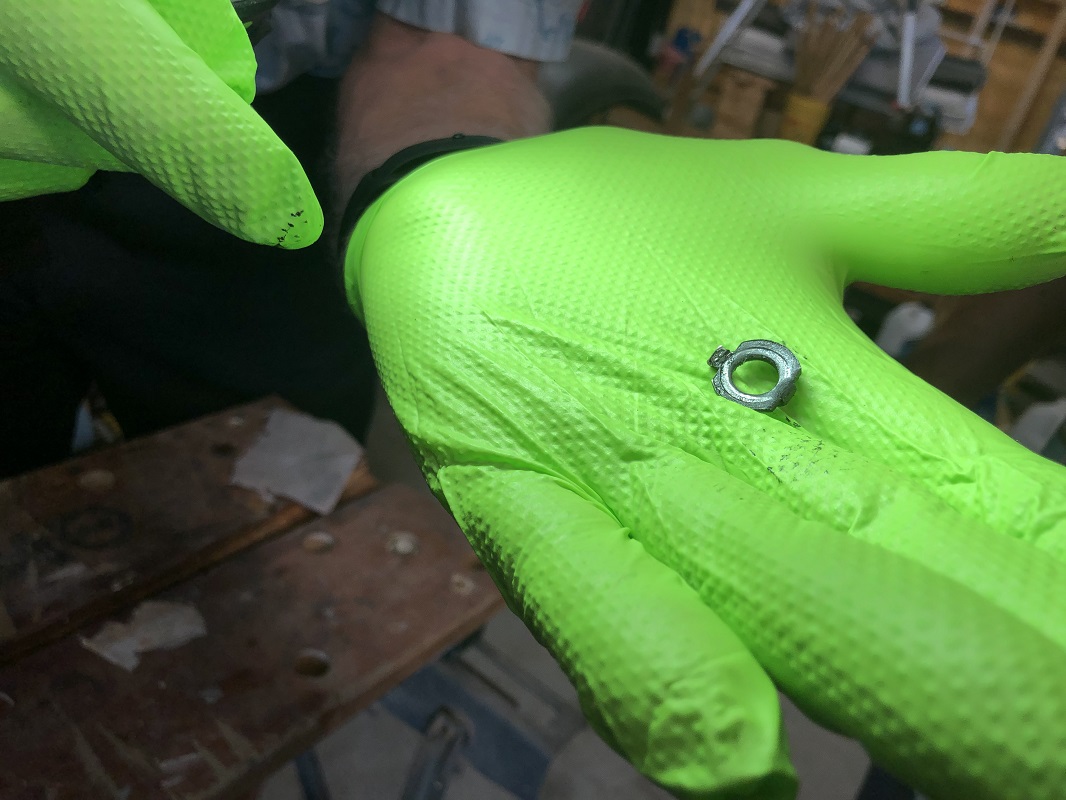 The Green Hornet displays the broken lock washer. It was replaced with Ron's Model T part.
Ron's Cabriolet gives new meaning to a parts car.
---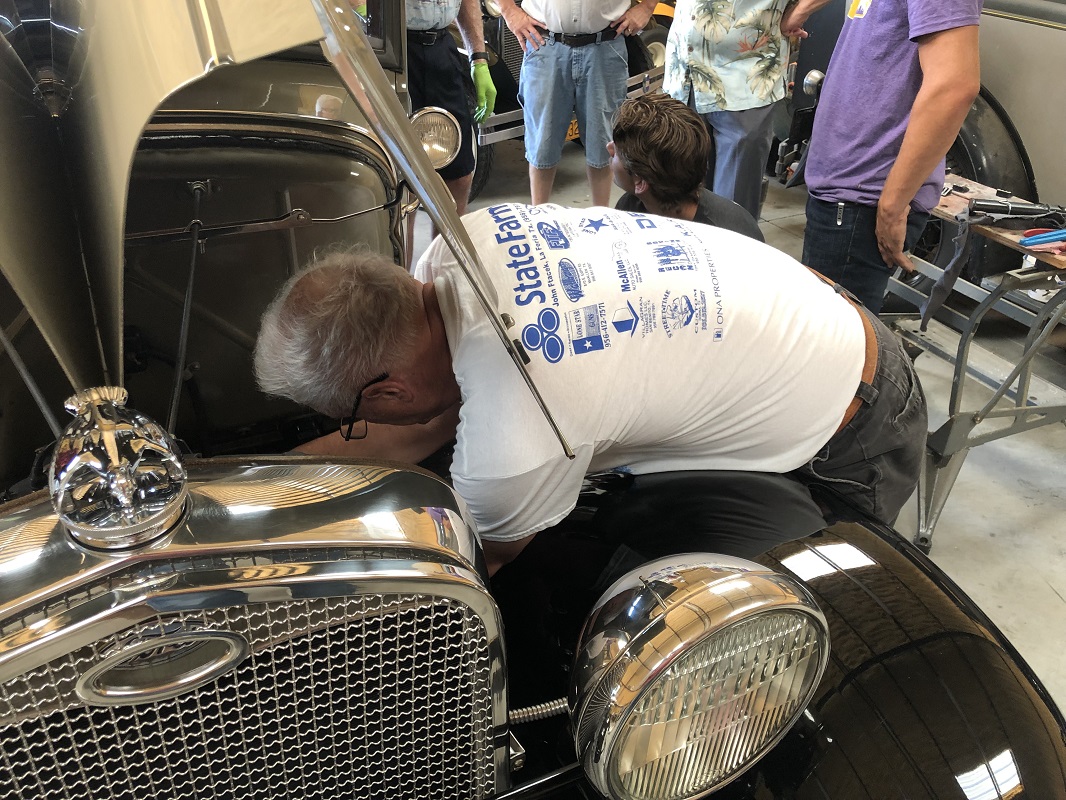 John F. reinstalls his starter.
---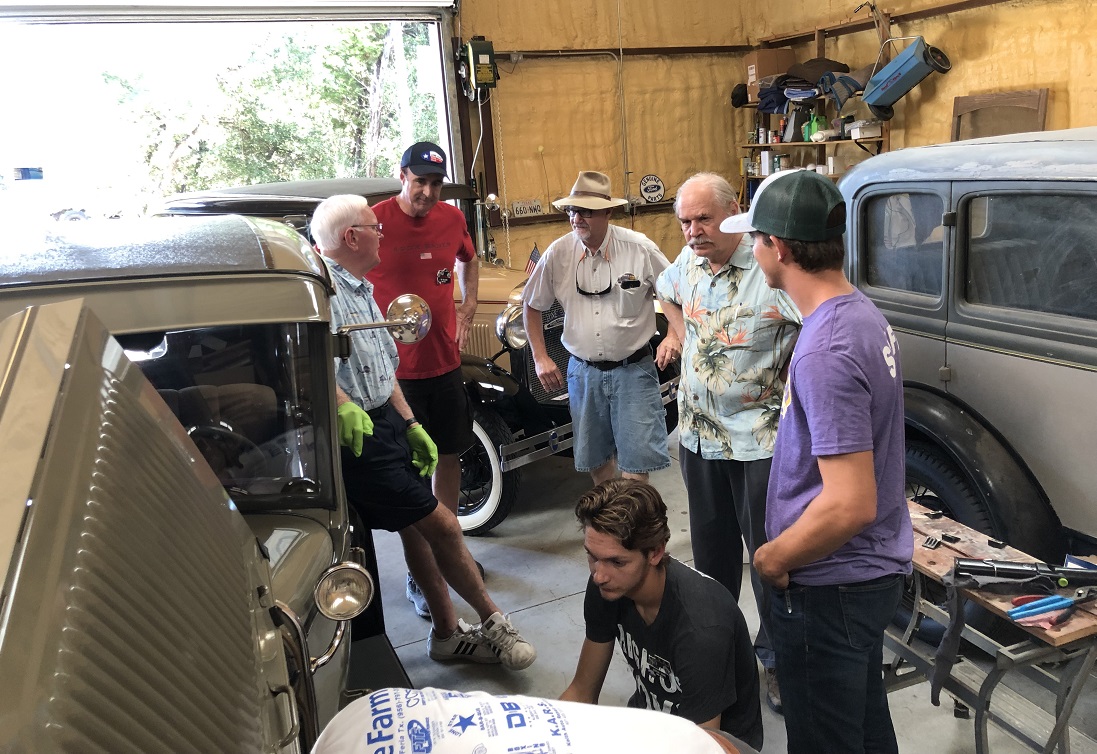 Al, Tim, Ron, John S., Luke, and Jedidiah ponder.
---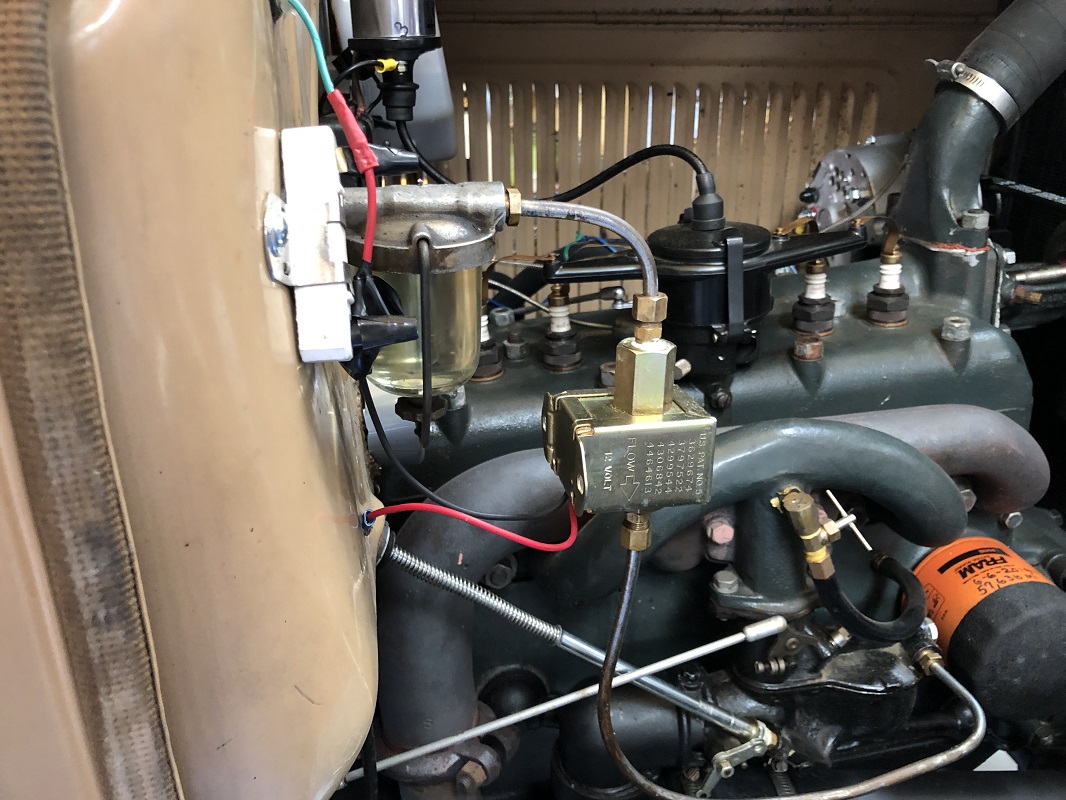 Al's fuel pump. Does this ensure he gets the last drop out of the tank?
---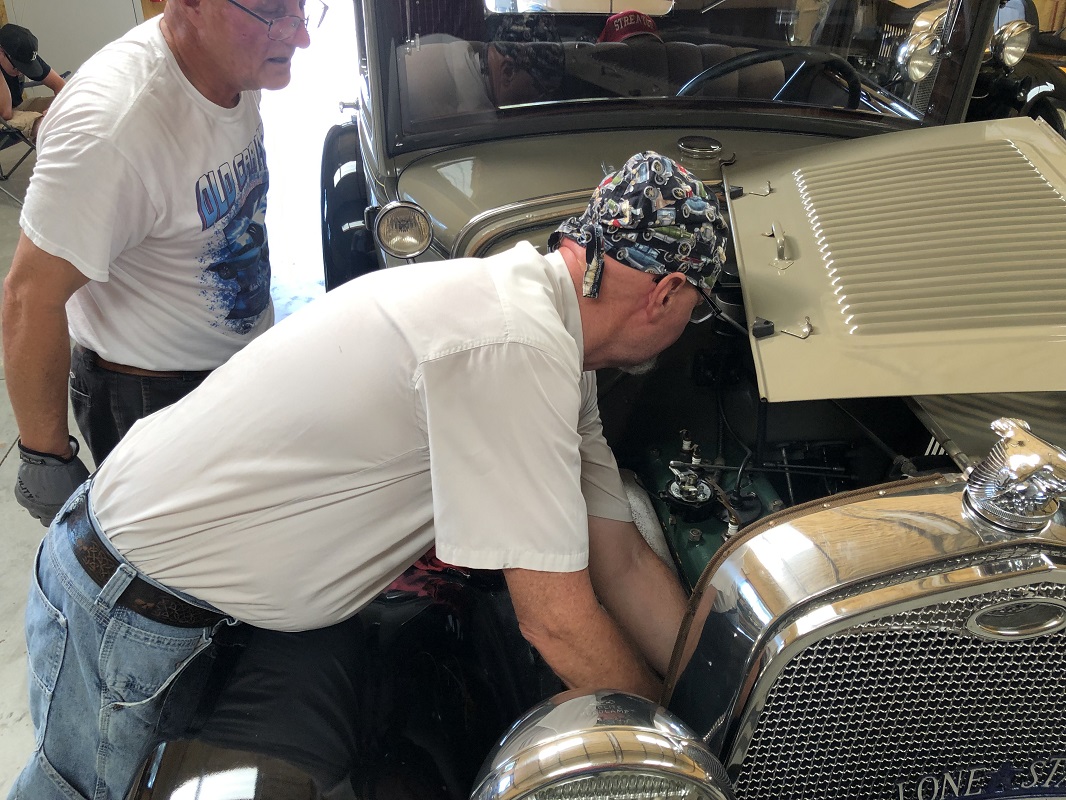 Ron pulls the fan belt to open the points in John F.'s Coupe.
---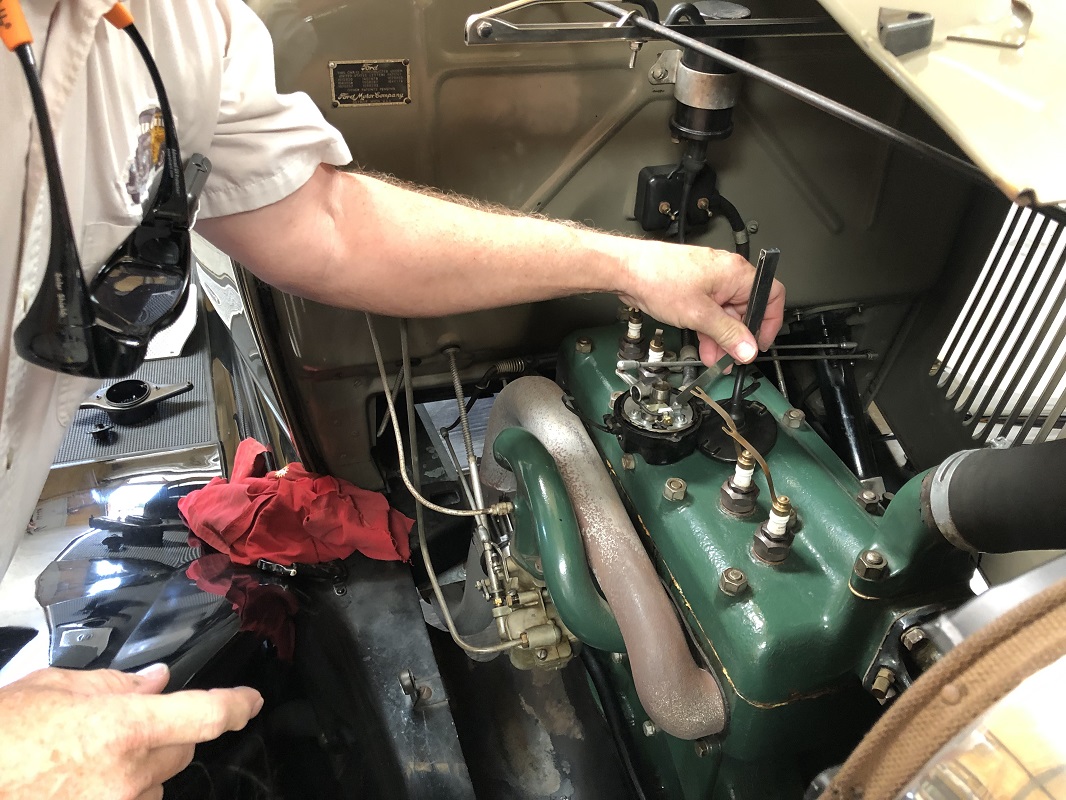 Ron tests the gap with a .020 blade.
---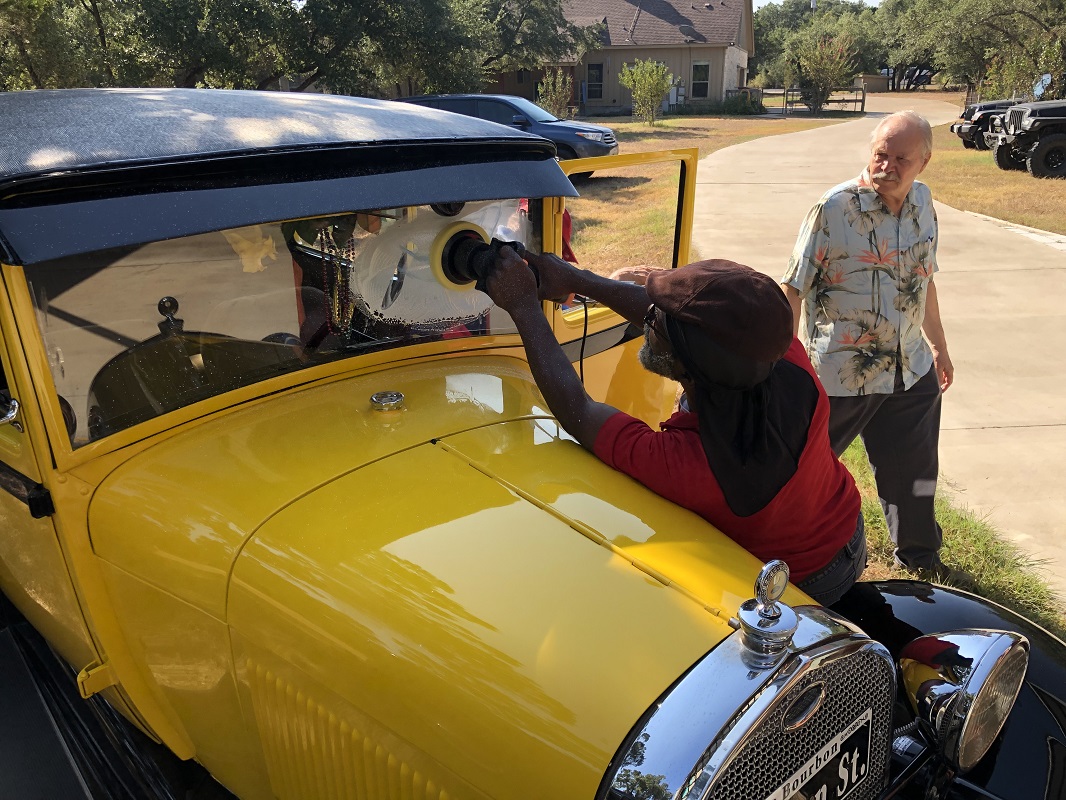 John S. admires Ernest's efforts to buff out some wiper scratches.
---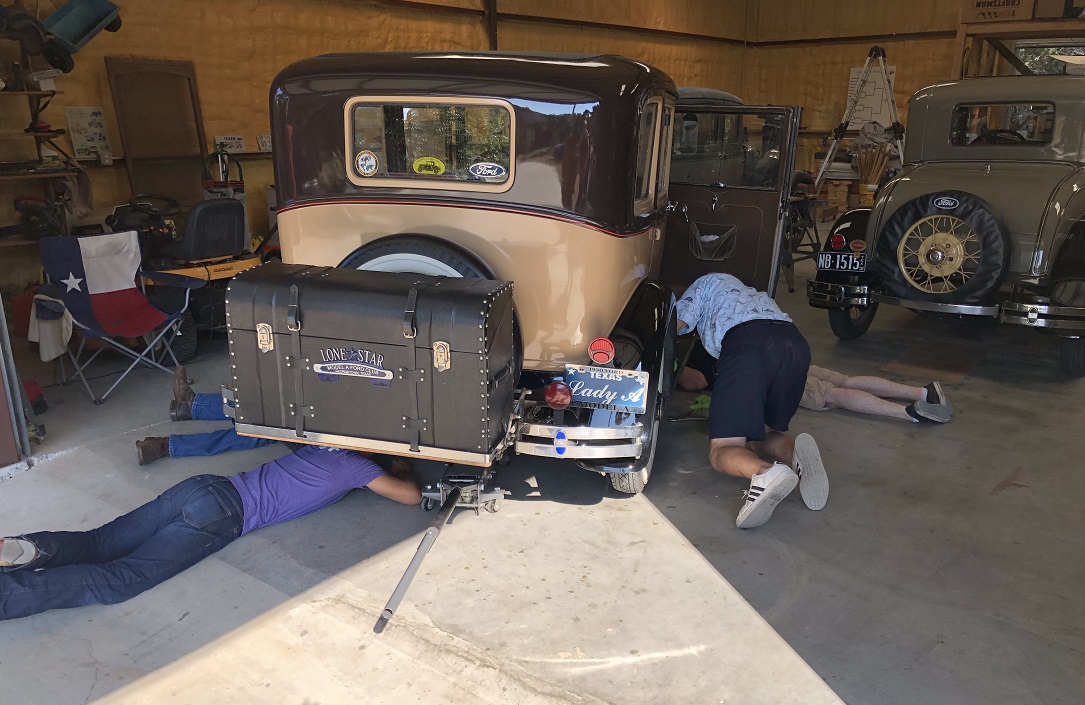 It must be a cool floor to have four mechanics adjust the emergency brake to clear the AC on Al's Fordor.
---