Restoration Clinic
September 12, 2020

| | | |
| --- | --- | --- |
| Location | | Max's Garage |
| Attendees | | Ron Taylor, Max Phillips, John Ftacek, Fredrick Khoury |
| | | J R Howard, Bill Atkinson, Ed Herrschaft, Fred Thompson |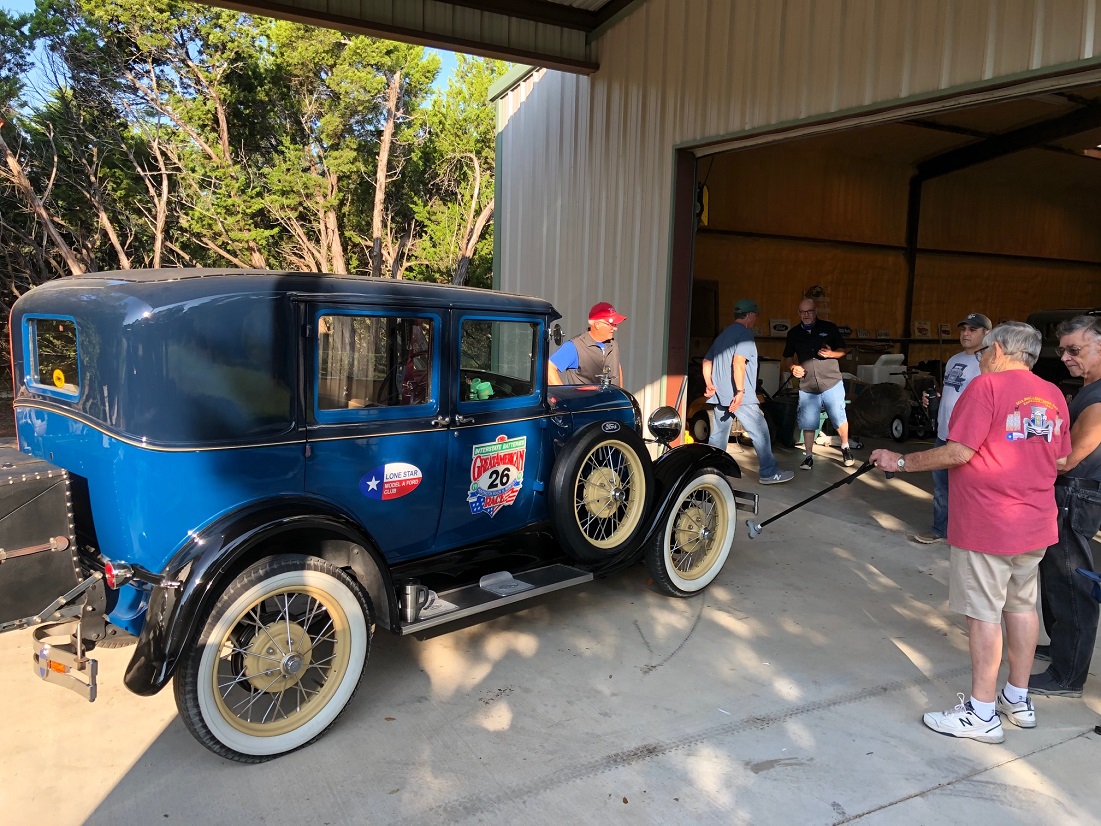 Fred's show quality Blindback
The team put the front of the car on jacks and adjusted the brakes.
---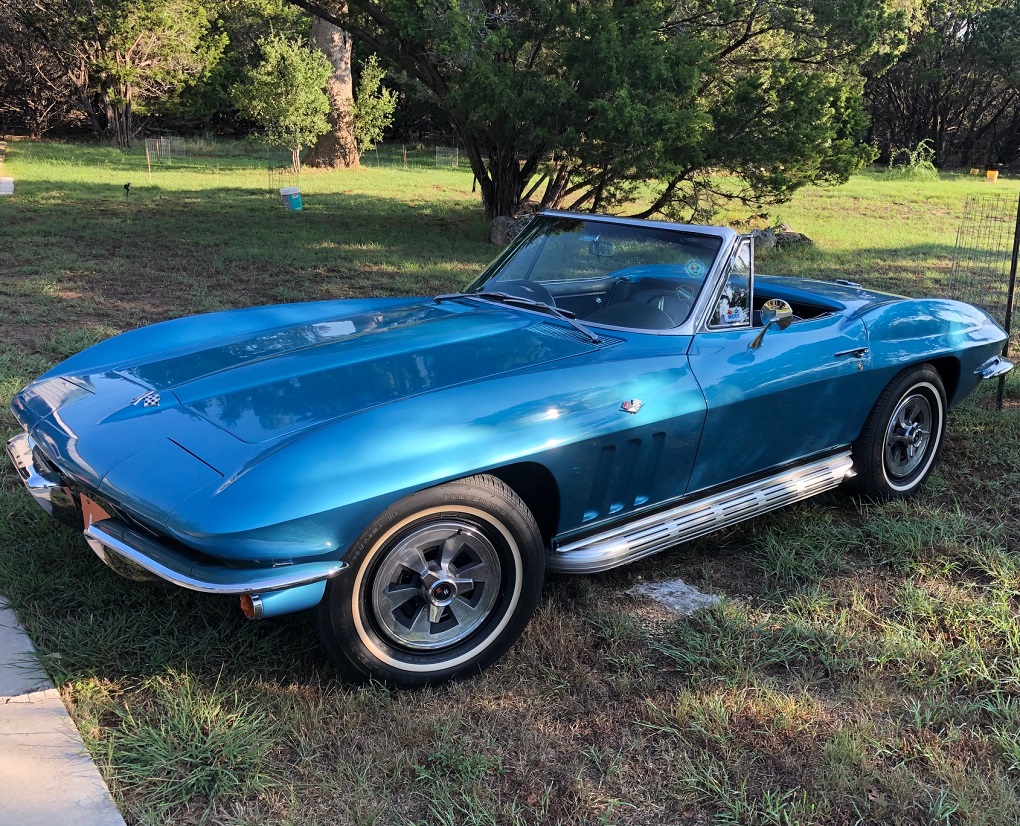 John's 1965 Corvette with side pipes - great sound.
---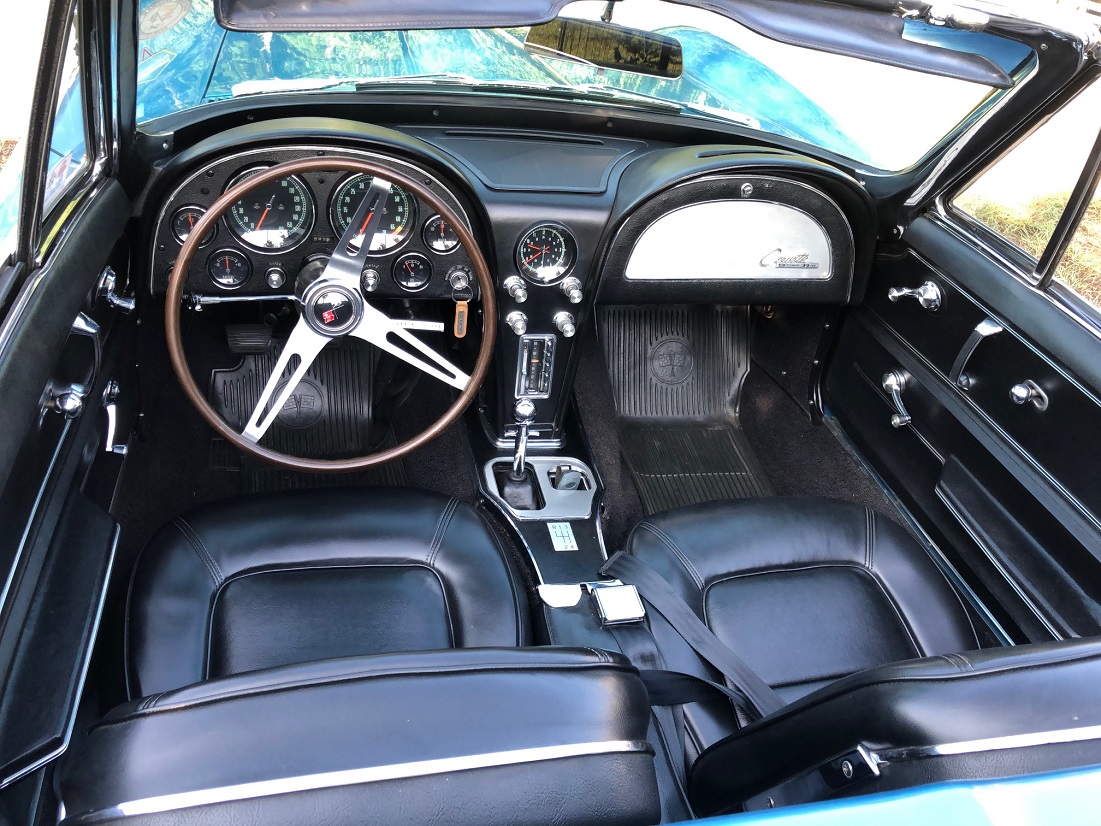 Corvette Cockpit
---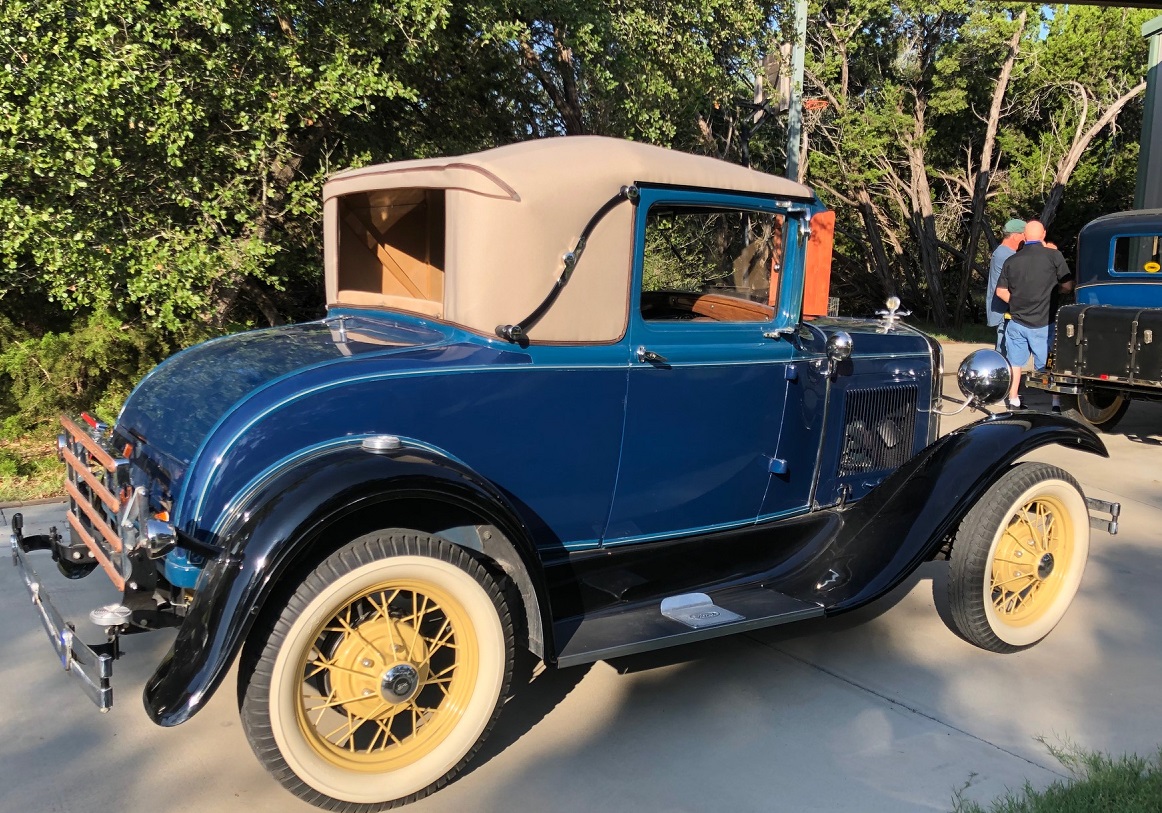 Ed's Beautiful Sports Coupe
---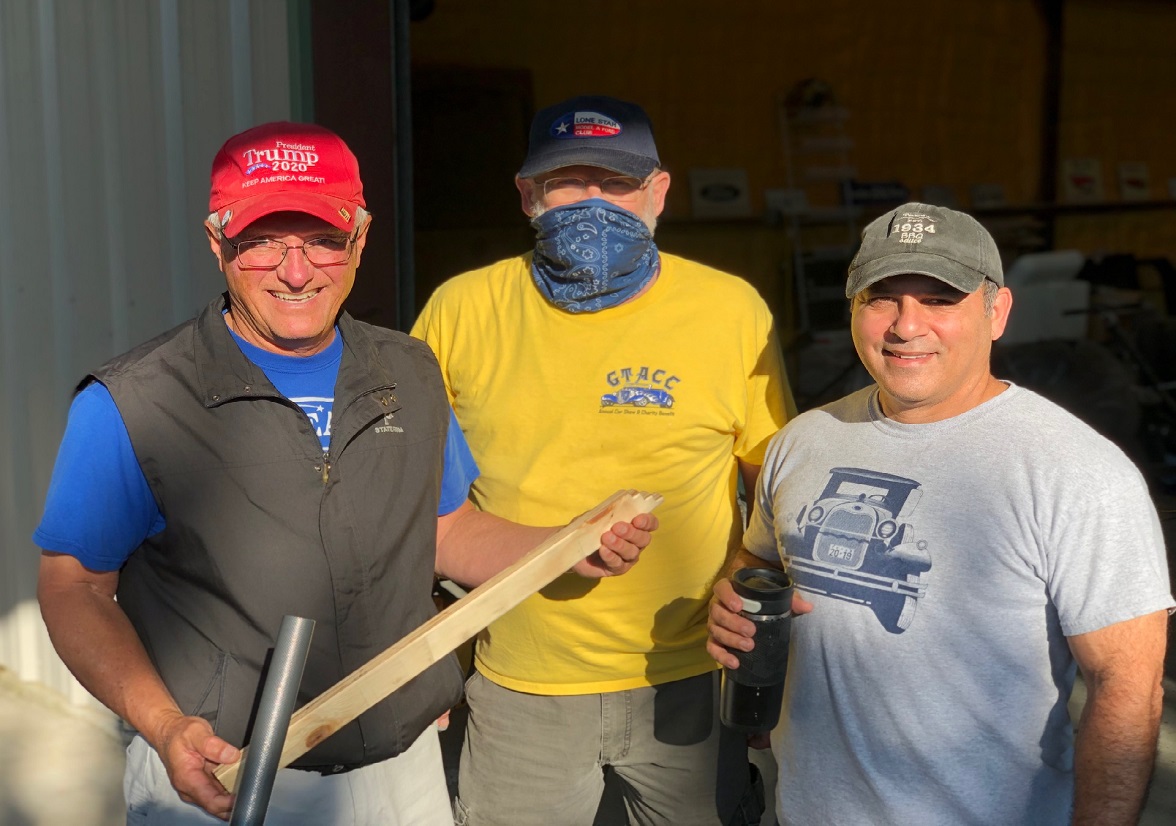 John holds one of Max's free brake adjustment boards.
Simply cut off the plane end that measures from one-inch from the first notch between
the brake peddle and the front of the seat.
---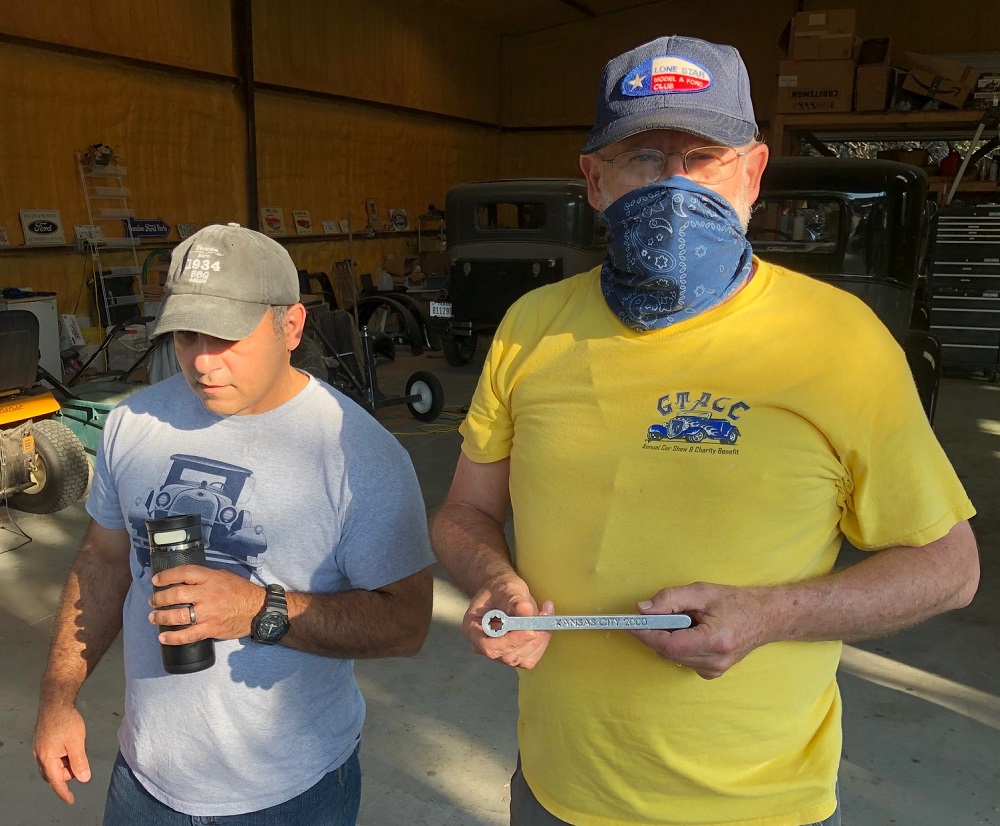 Kansas City 2000
Fredrick listens as Max displays his 8-point wrench that can be used to adjust the brake shoes.
---