The first step in headlight work is to adjust the focus screw on the back of the light.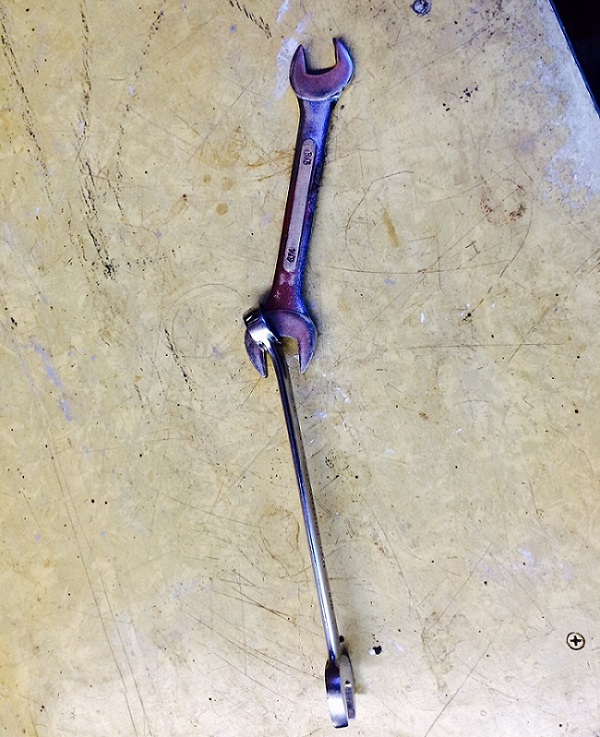 When you don't have a pipe and need a little more torque, use Al's extender.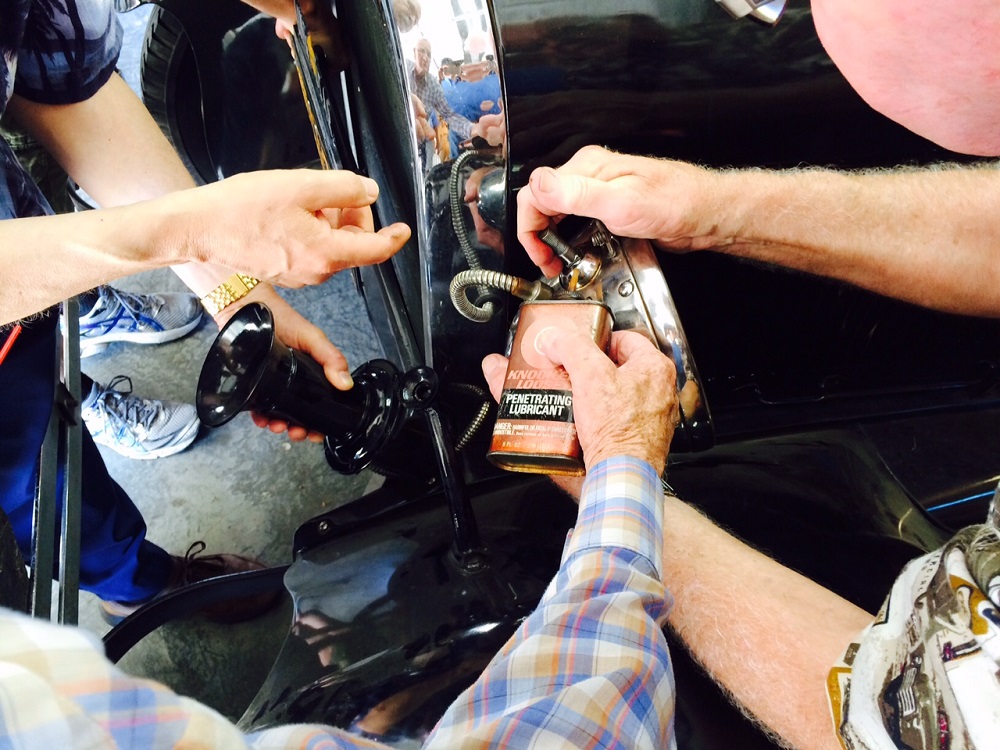 The hardest task today was moving the thing-a-ma-jig under the headlight.
Even Al's extender wasn't enough.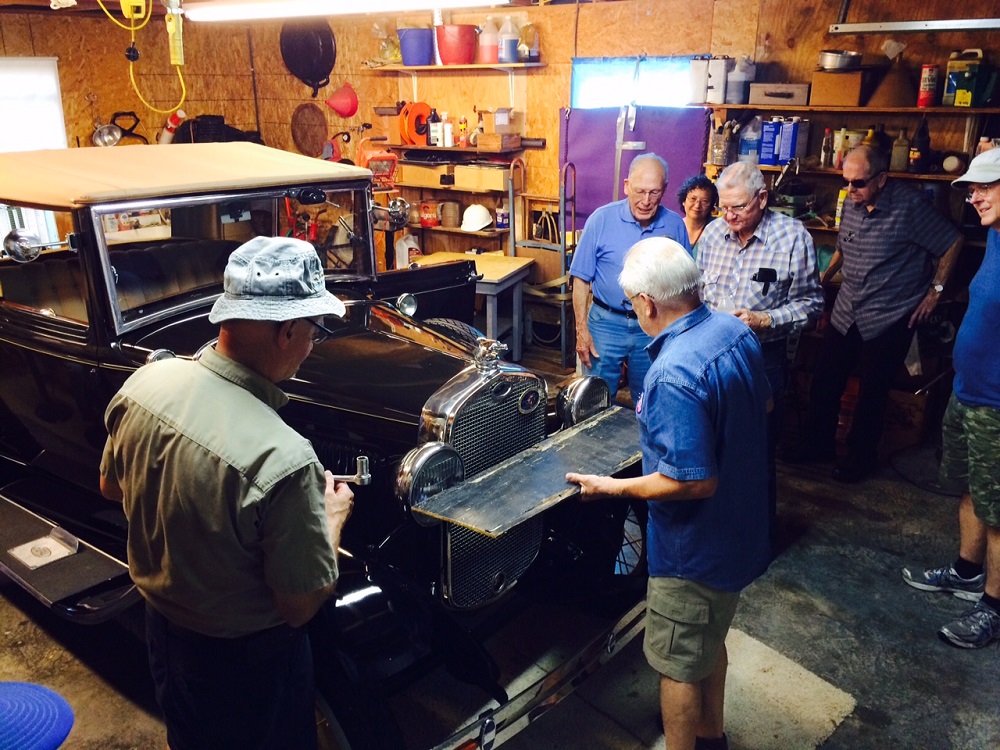 These clinics are very important to learn the latest in special tools.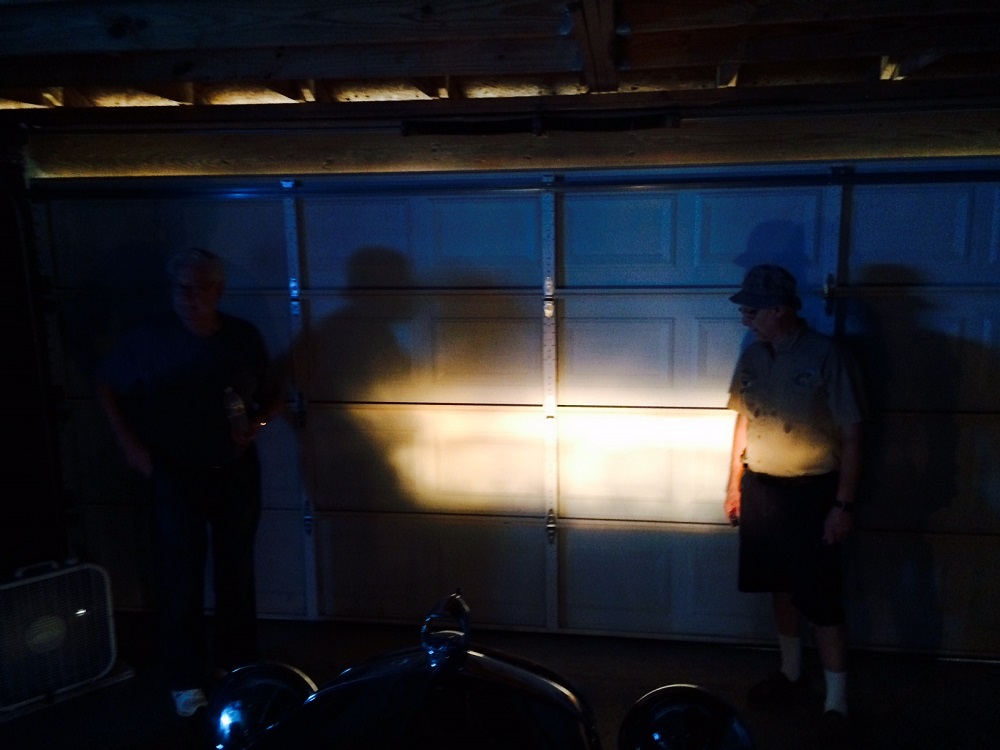 Success !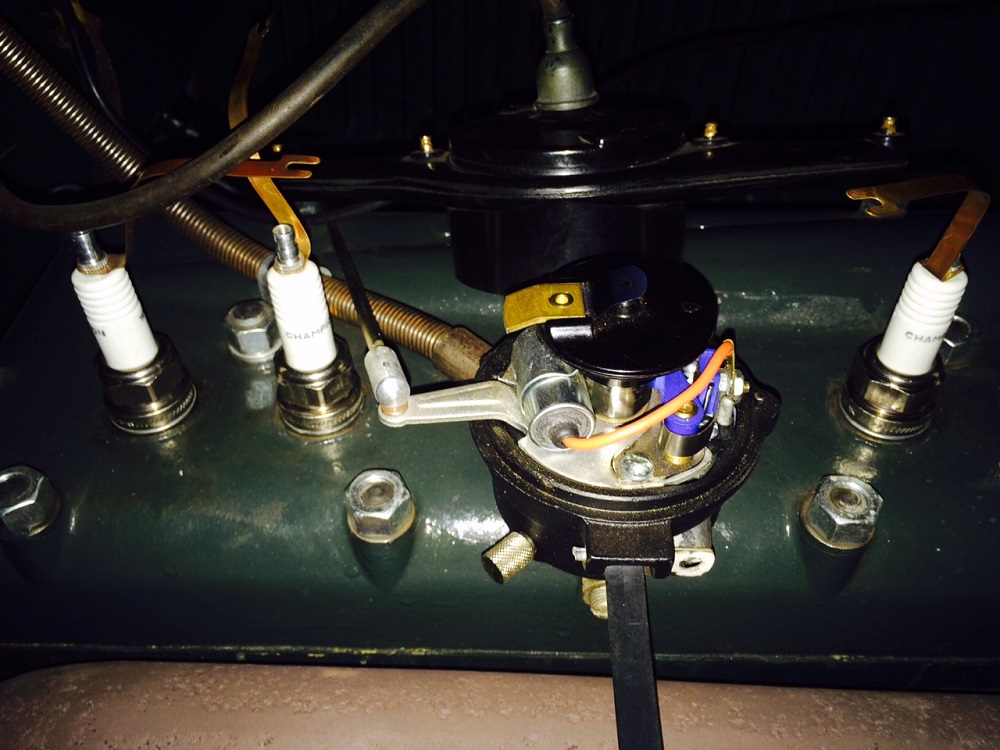 Step 1. Rotate engine until timing pin falls in place.
Step 2. Check the rotor position.
Step 3. Adjust cam as required.
Ron timed several cars and they ran much better.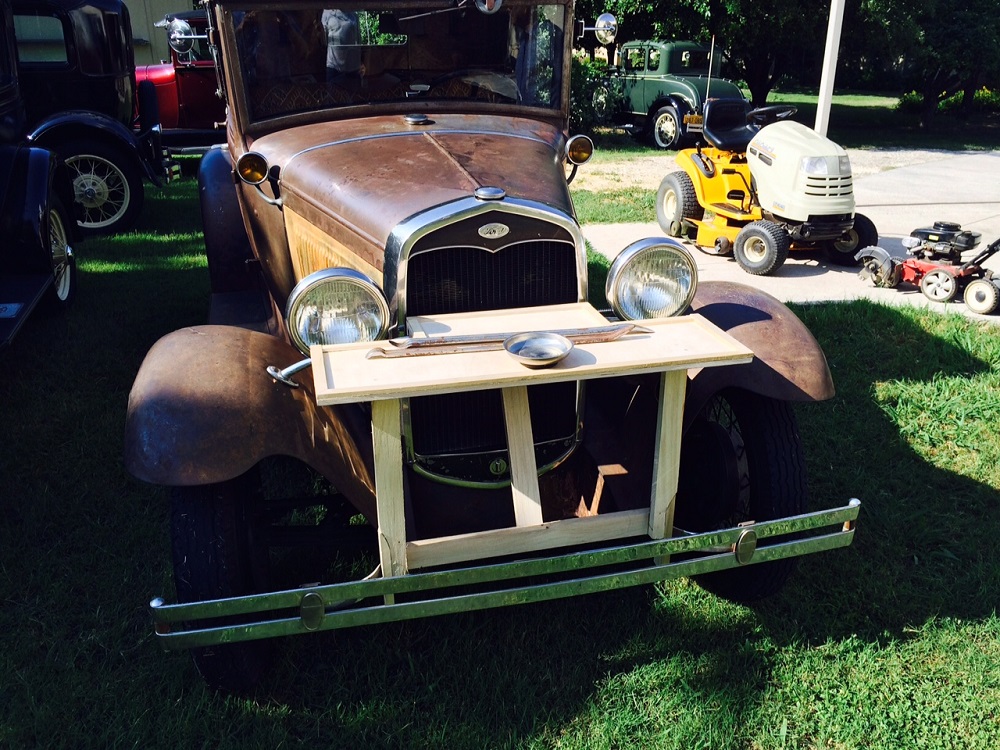 Is this an Okie fine-dining table,
an Aggie front porch,
or a Tea Sip Stand ?
Contact Don Vickers for the plans.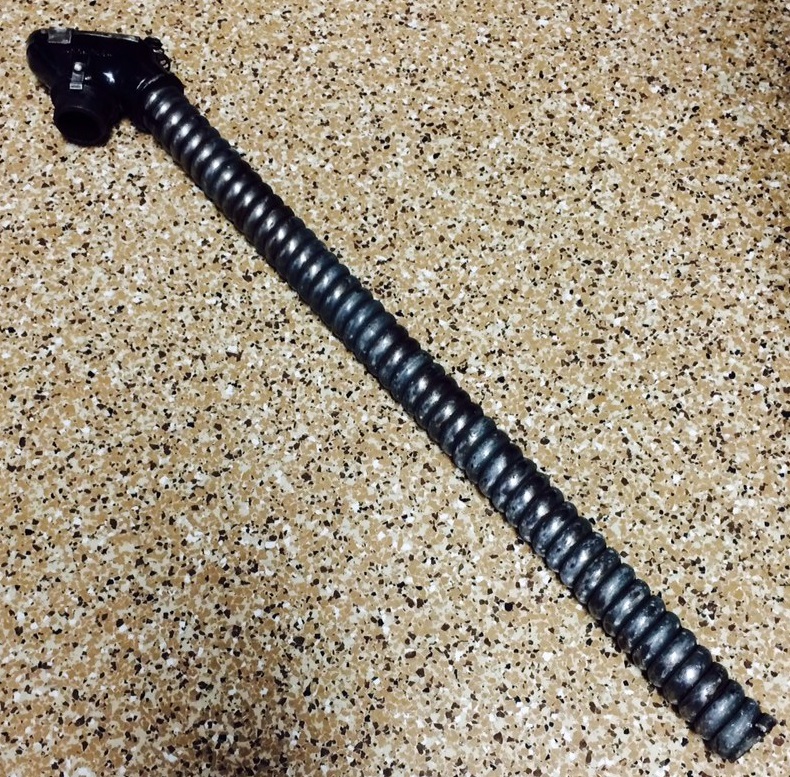 A part fell off on the way home, and I found it by the railroad tracks the next day.
Lucky me.