Blanco Tour
2016

Because of the large fuel tank, Model A'ers can't just stop at gas stations.
Cars: Sullivan, McCormick, Ranney, Bohn, and Casey
---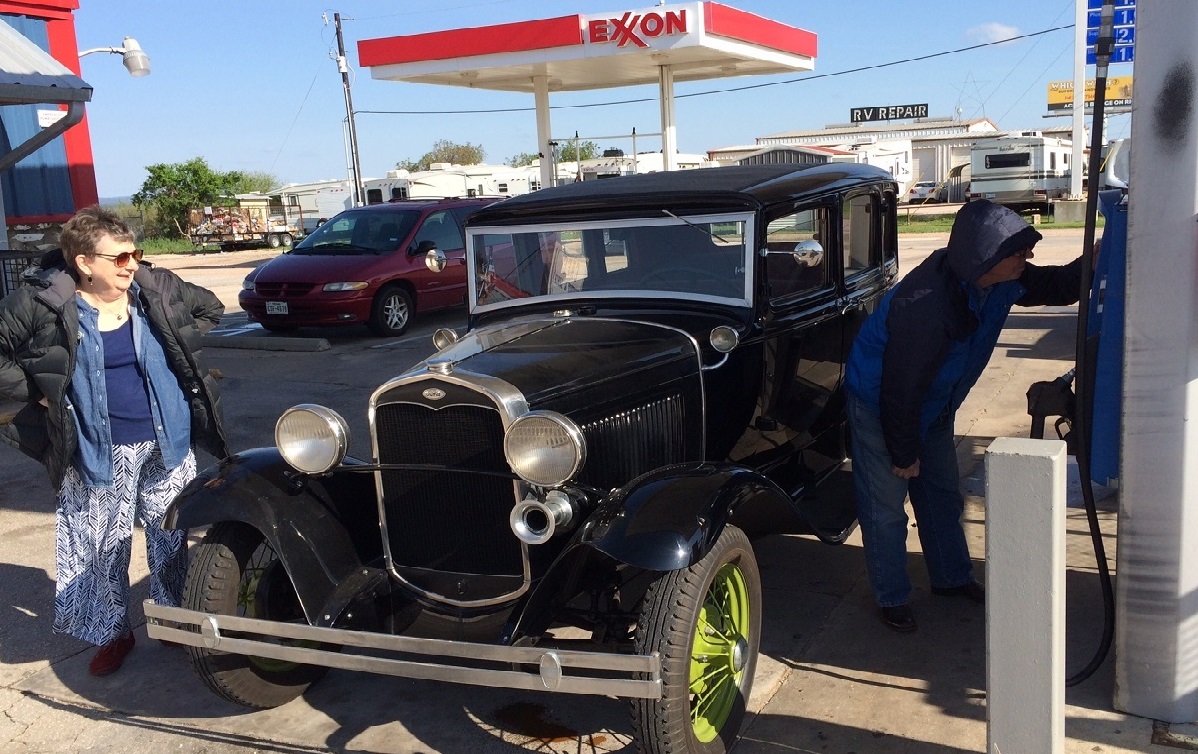 Be sure to monitor your fuel gauge often.
Dub & Diane Brown stop for gas
---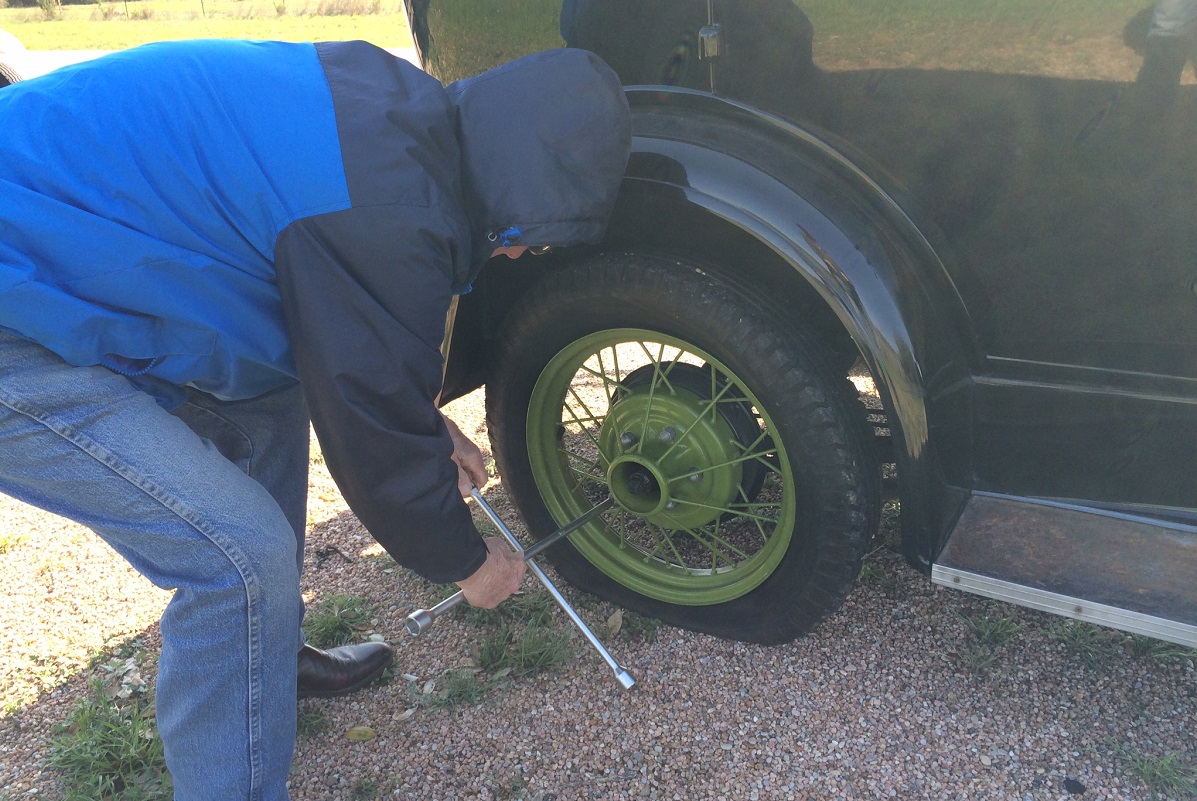 Many thanks to Ron Taylor and Glenn Schiller for their help
---
Things to consider for a tour.
Bring a block for the opposite tire.
Check tire inflation on all 5 tires.
A towel might keep you cleaner
A level place to stop is nice.
Bring a board if your jack has a small footprint
Can your jack fit under your front axle with a flat.
A cheater bar might be needed for your screw jack.
A 4x4x6 block for your scissor jack is a good idea.
A digging tool could be handy on soft ground.
---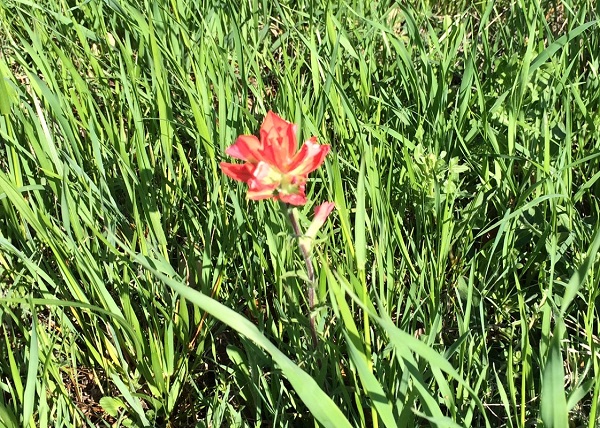 Red Ones
---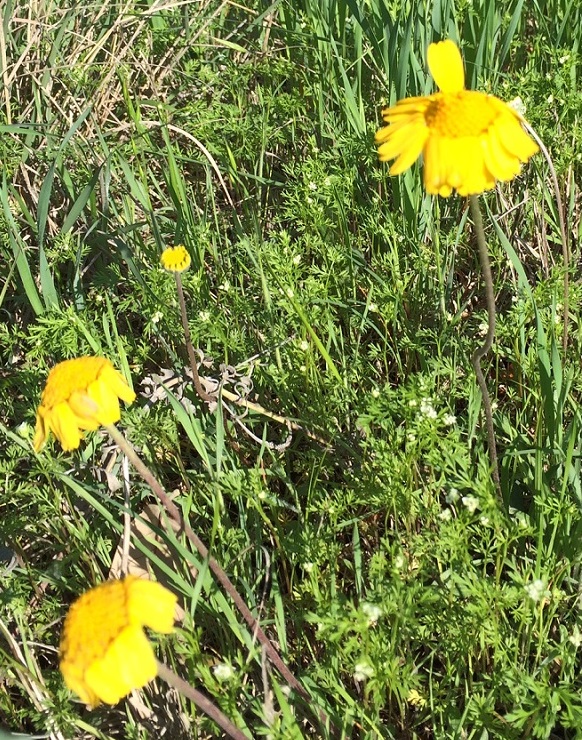 Yellow ones
---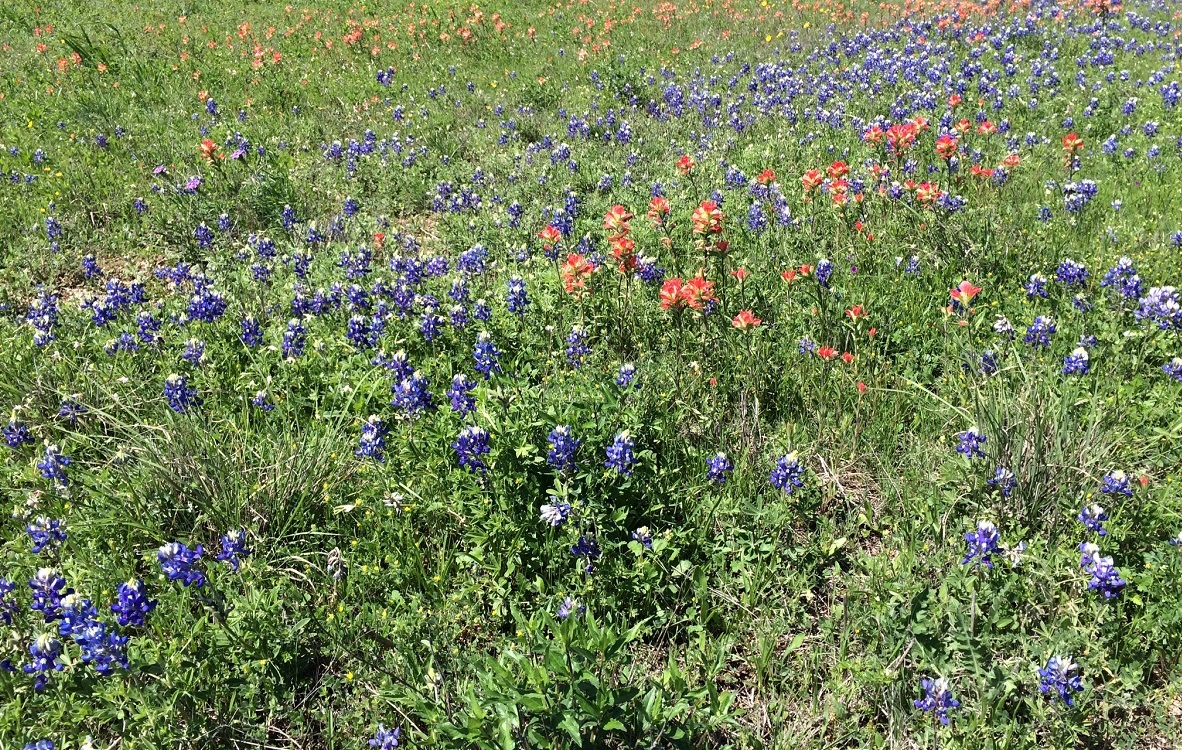 and Blue ones lined our road
---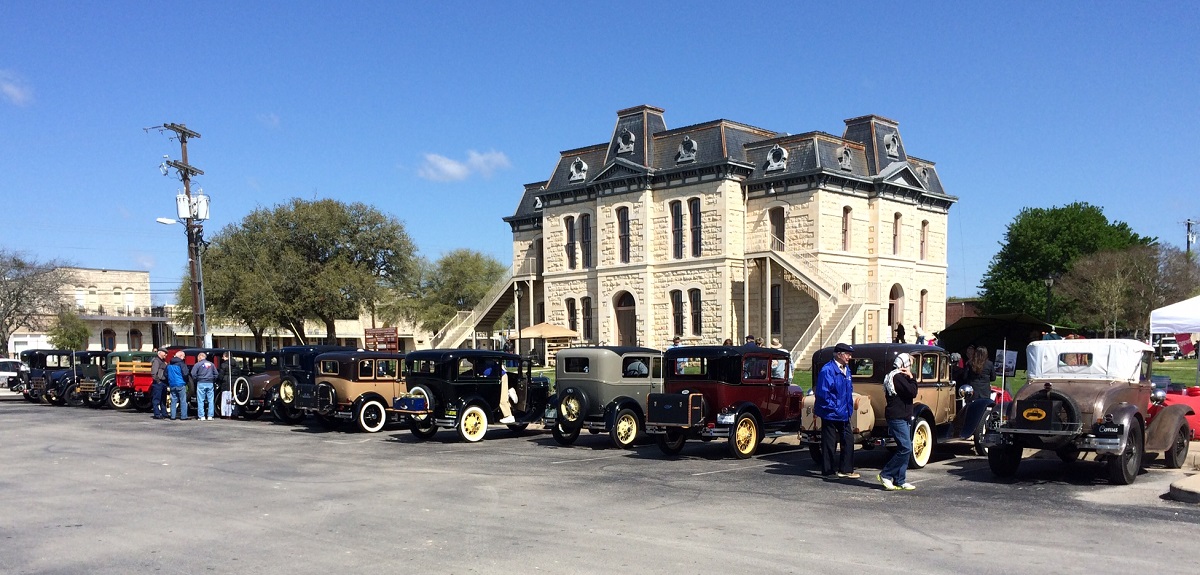 Thirteen 85 to 89-year olds
at the courthouse, bank, high school, and one time hospital
---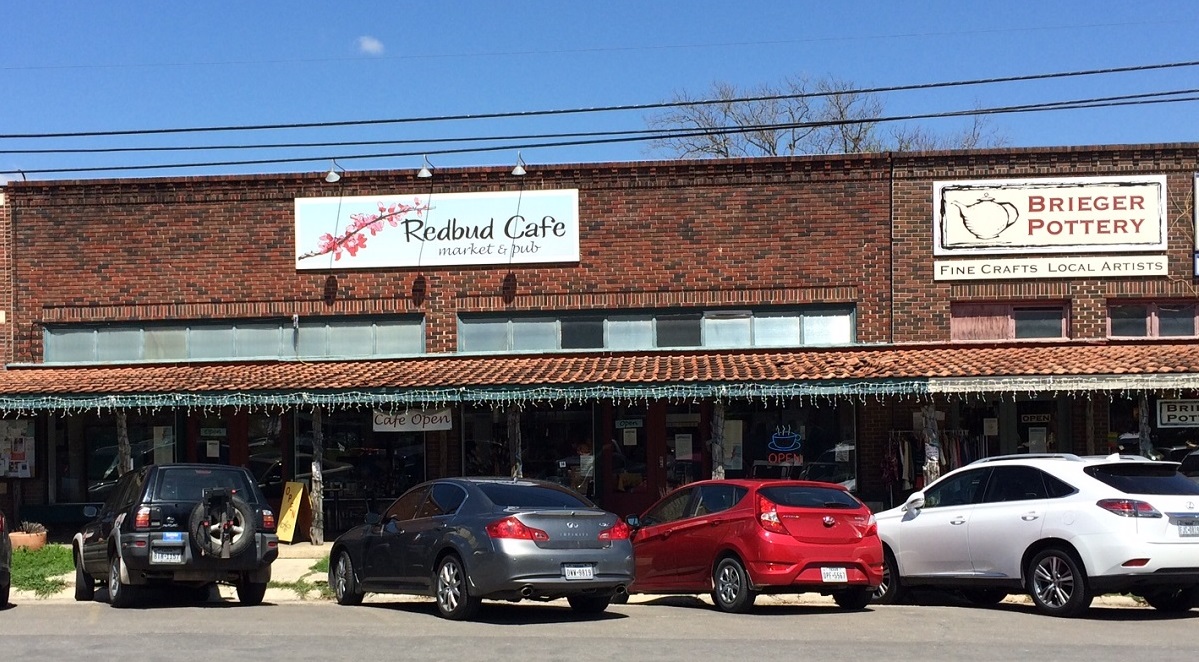 A time for lunch
---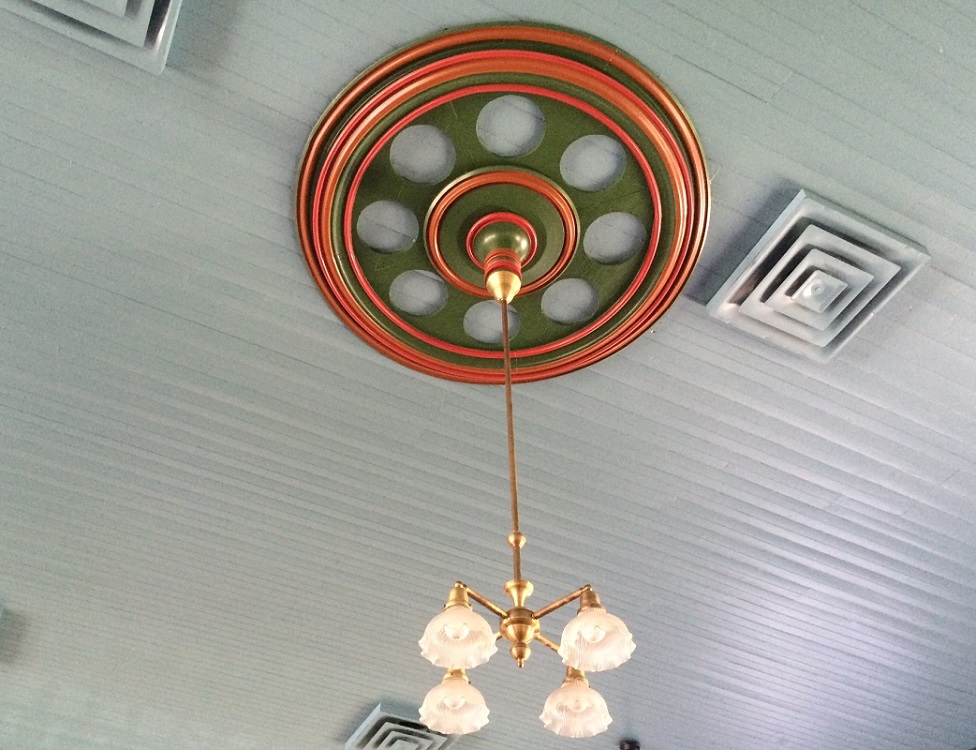 Courthouse ceiling trim
---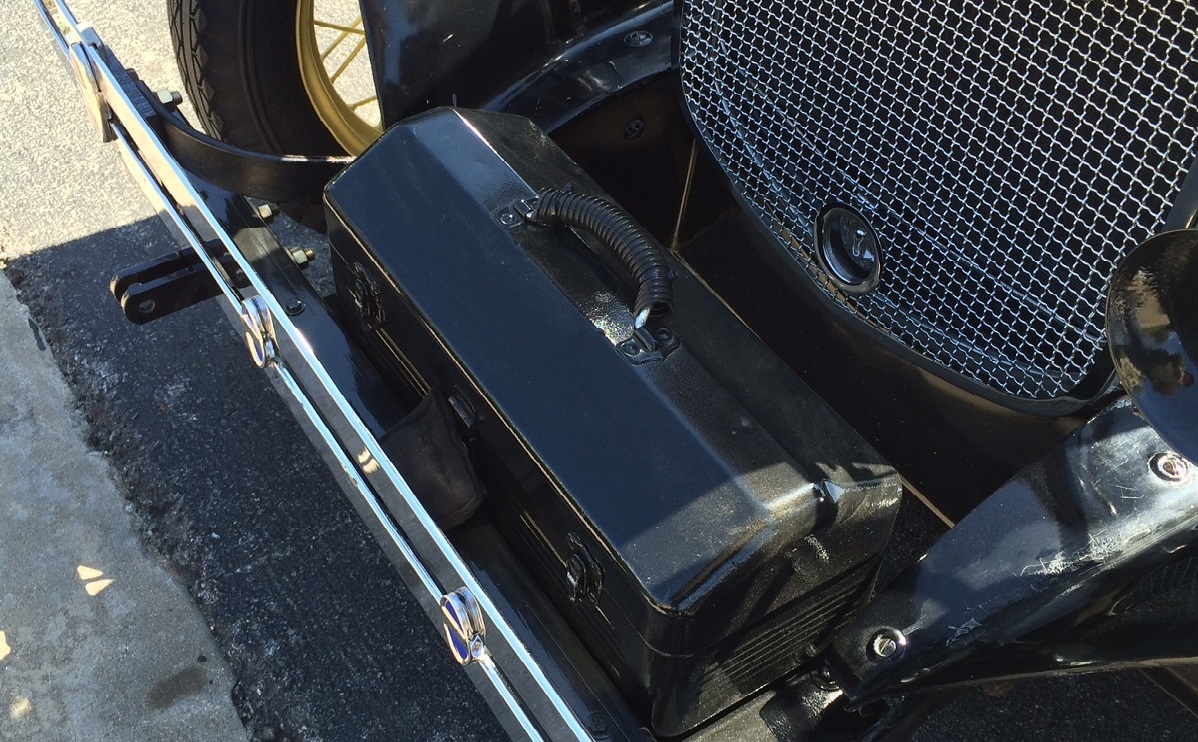 Small Tool Box for house calls
---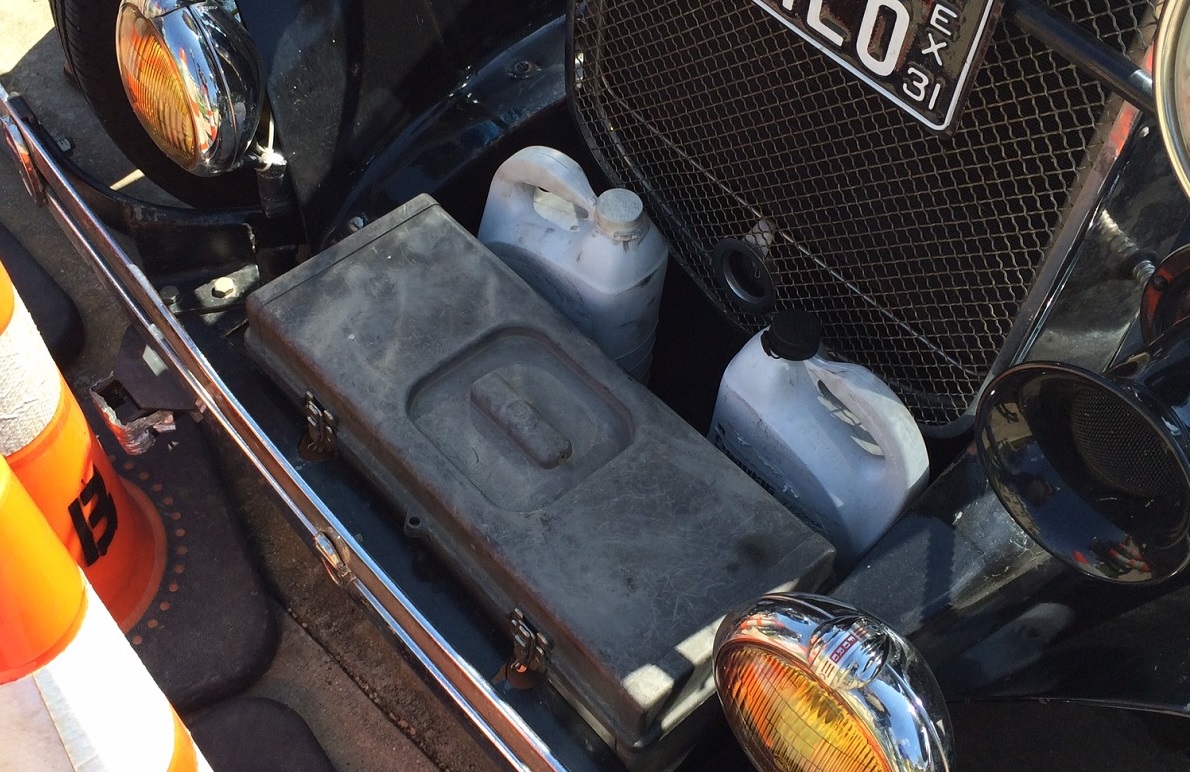 Small Tool Box with Oil and Water
---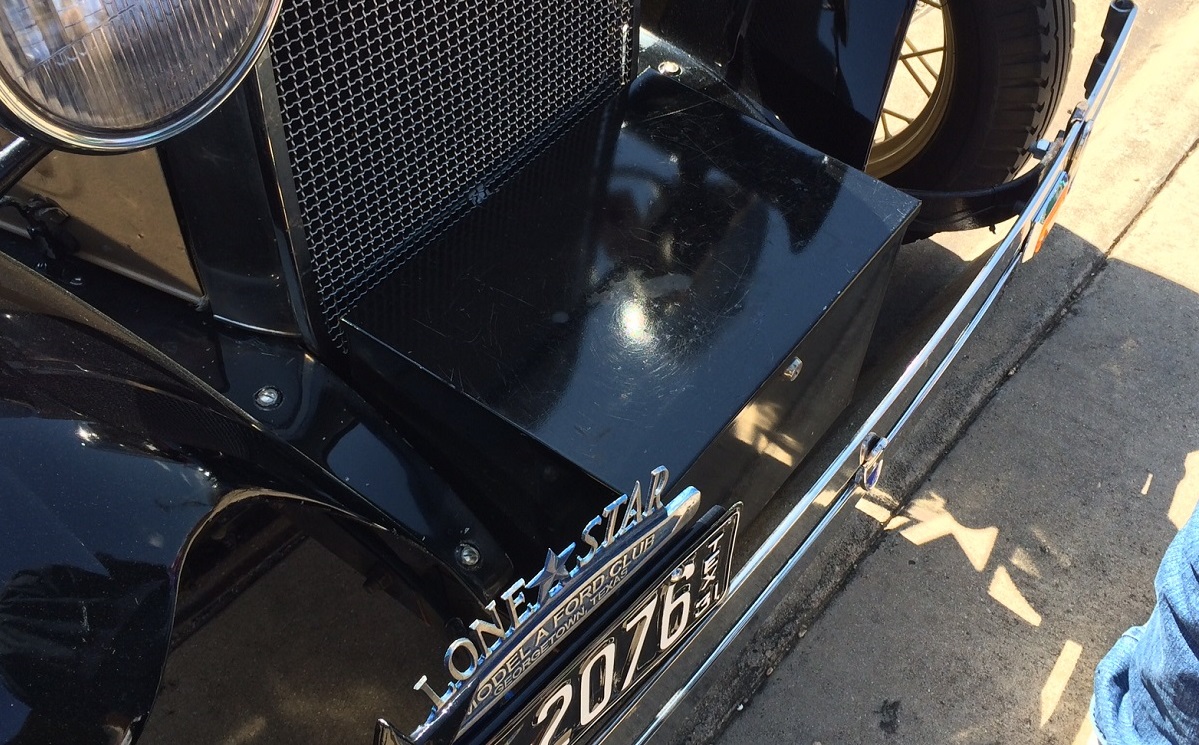 Large Tool Box for your spare parts
---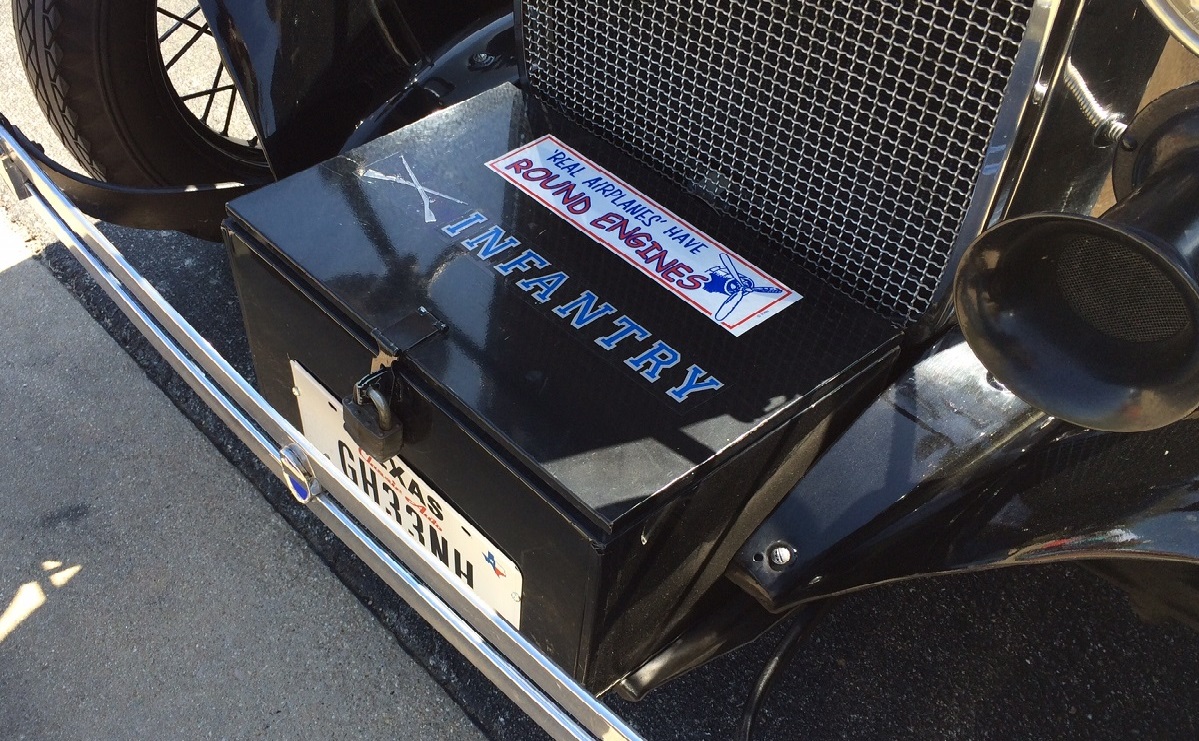 Very Secure Large Tool Box for the soldier of fortune
---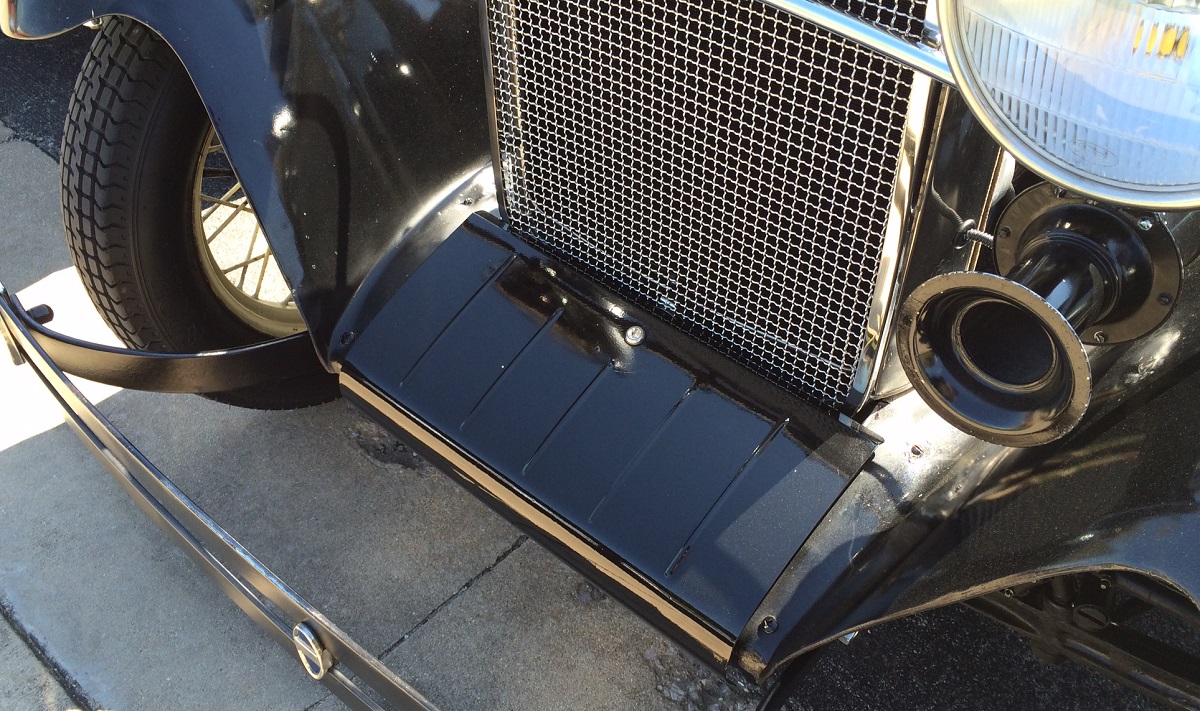 Aerodynamic Tool Box for the Faster Car
---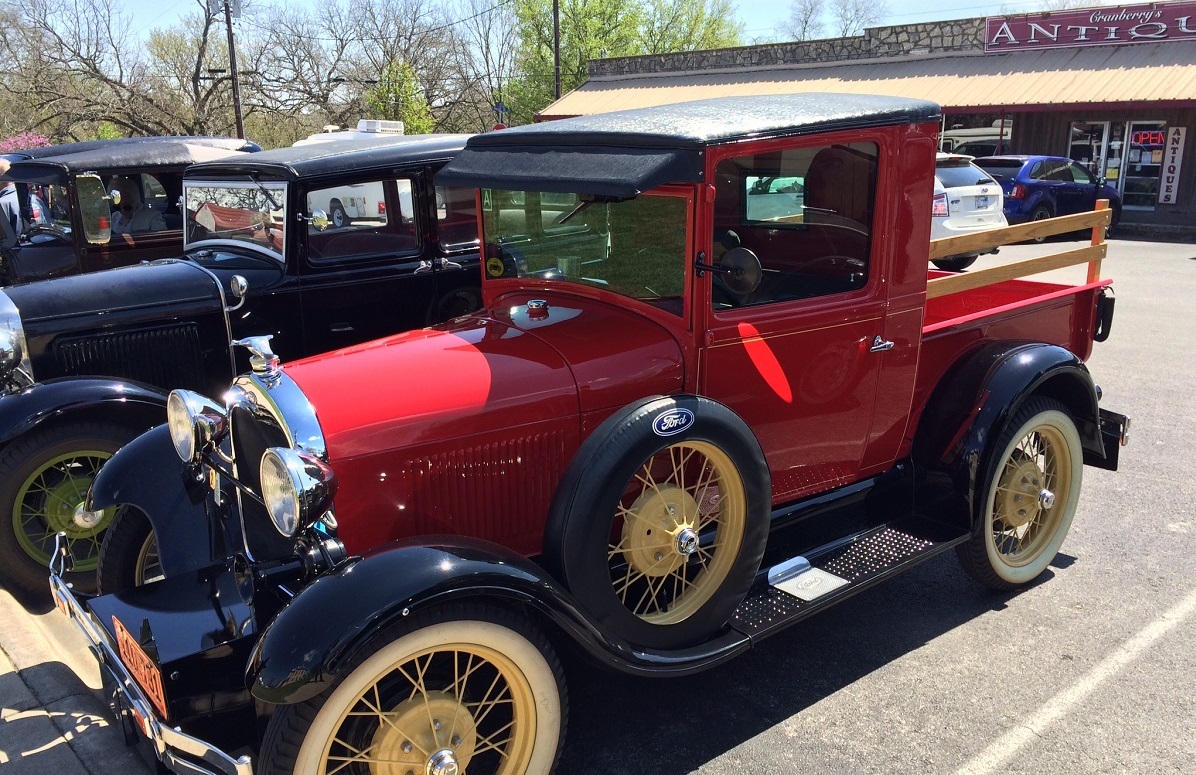 Dave Casey's pickup with overdrive
Ask him about the time he drove the Texas Motor Speedway
---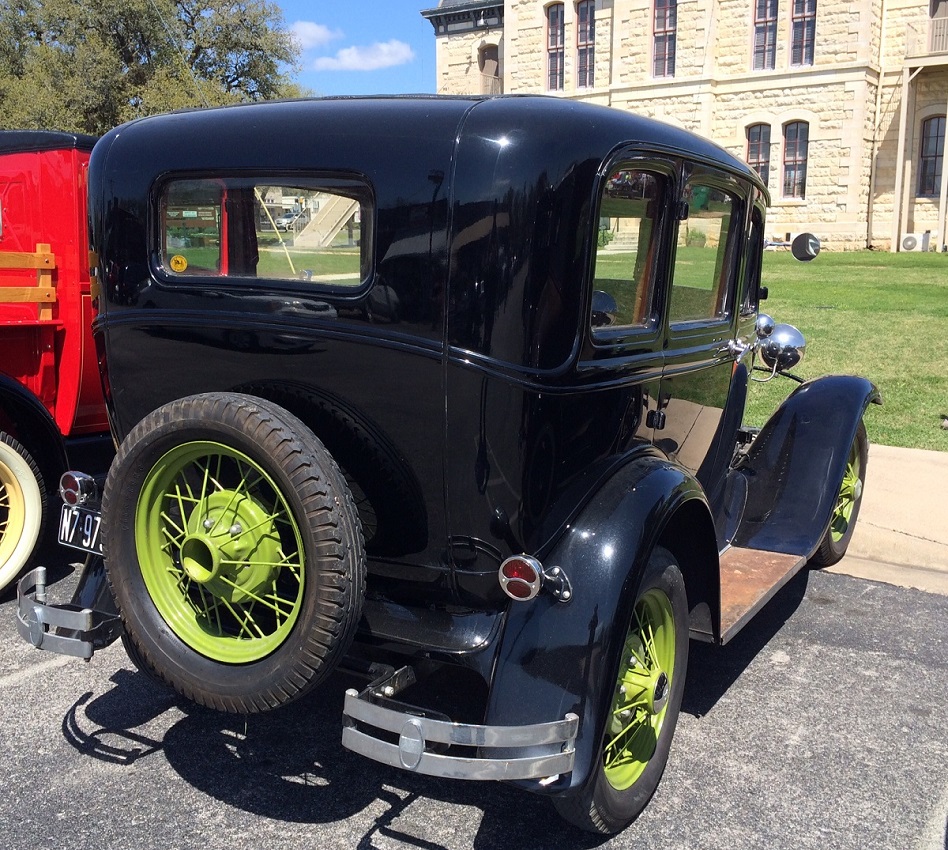 Dub Brown's rear end
---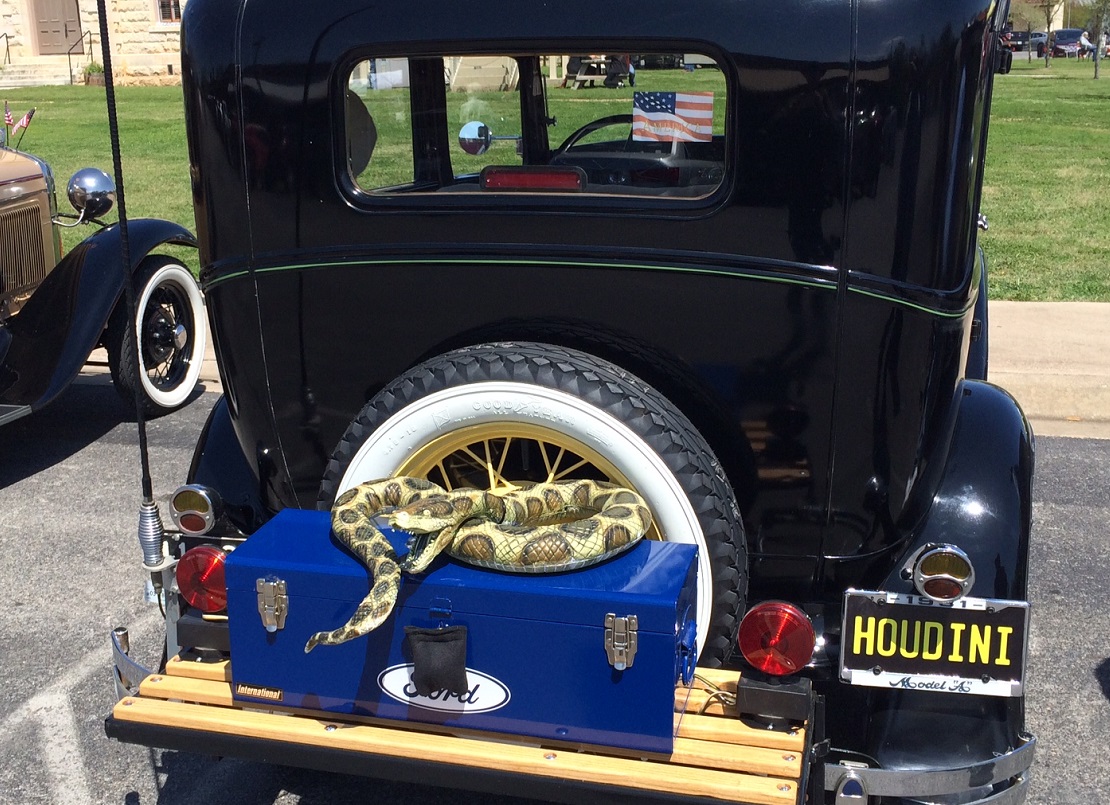 Frank Caldarola's rear end
---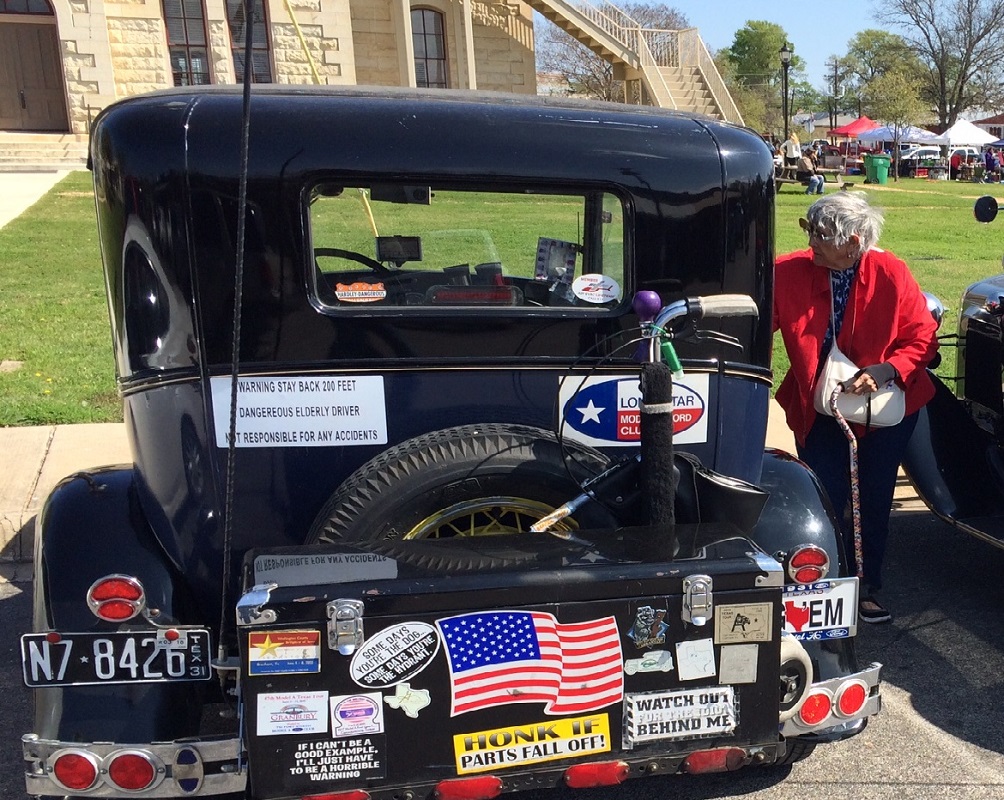 Ken Smith's rear end
Joyce Smith secures the door
---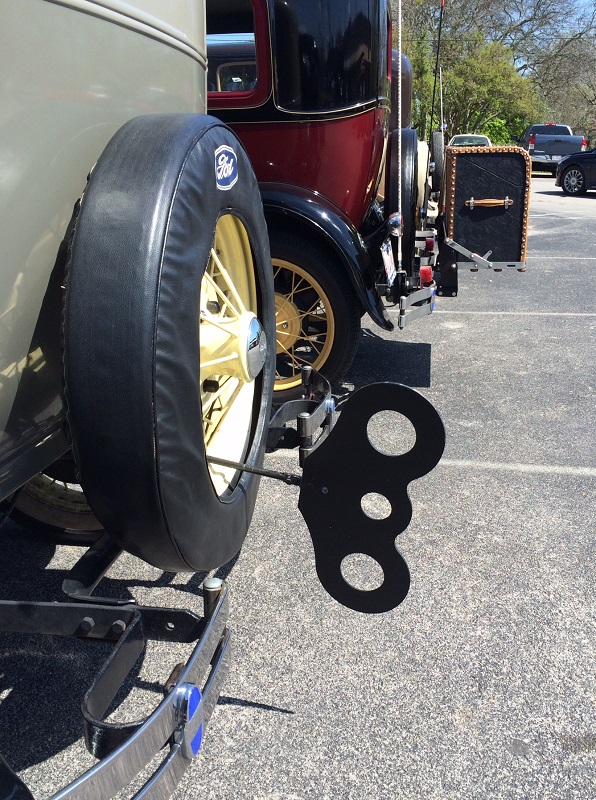 Little known performance accessory
---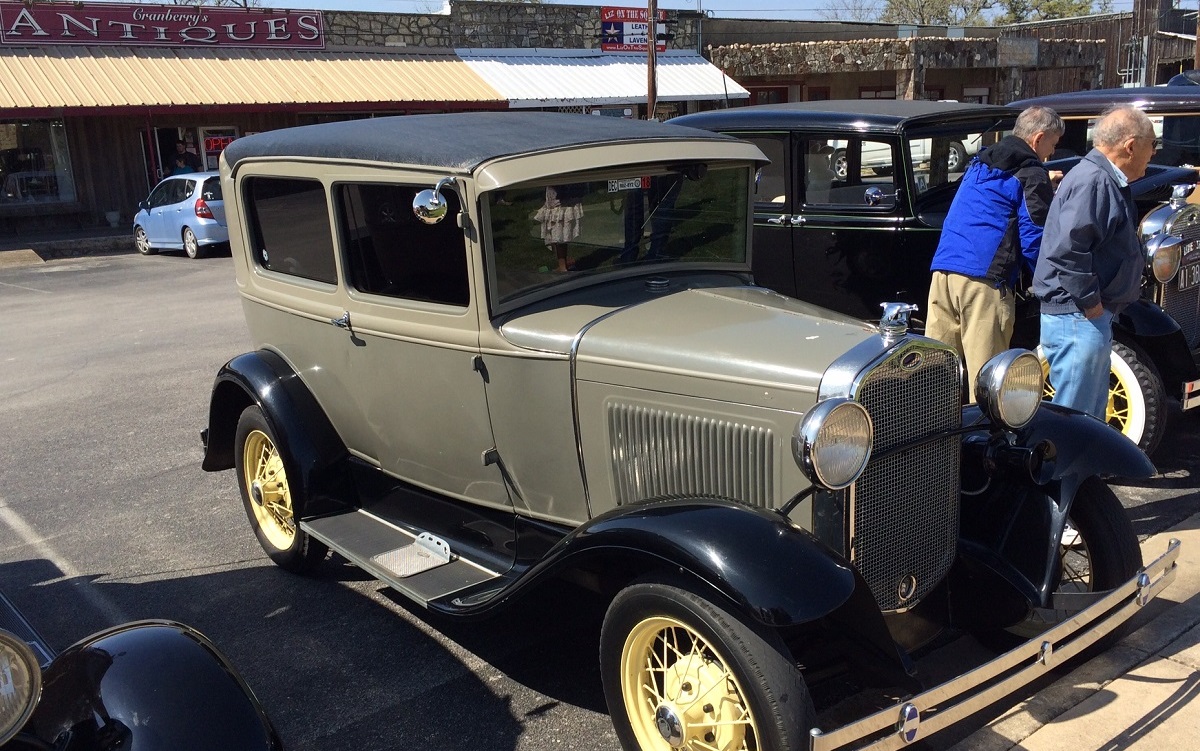 Visitor's 1930 Tudor
His two-bladed propeller broke off once at cruising speed.
Without a propeller, you will go slower.
---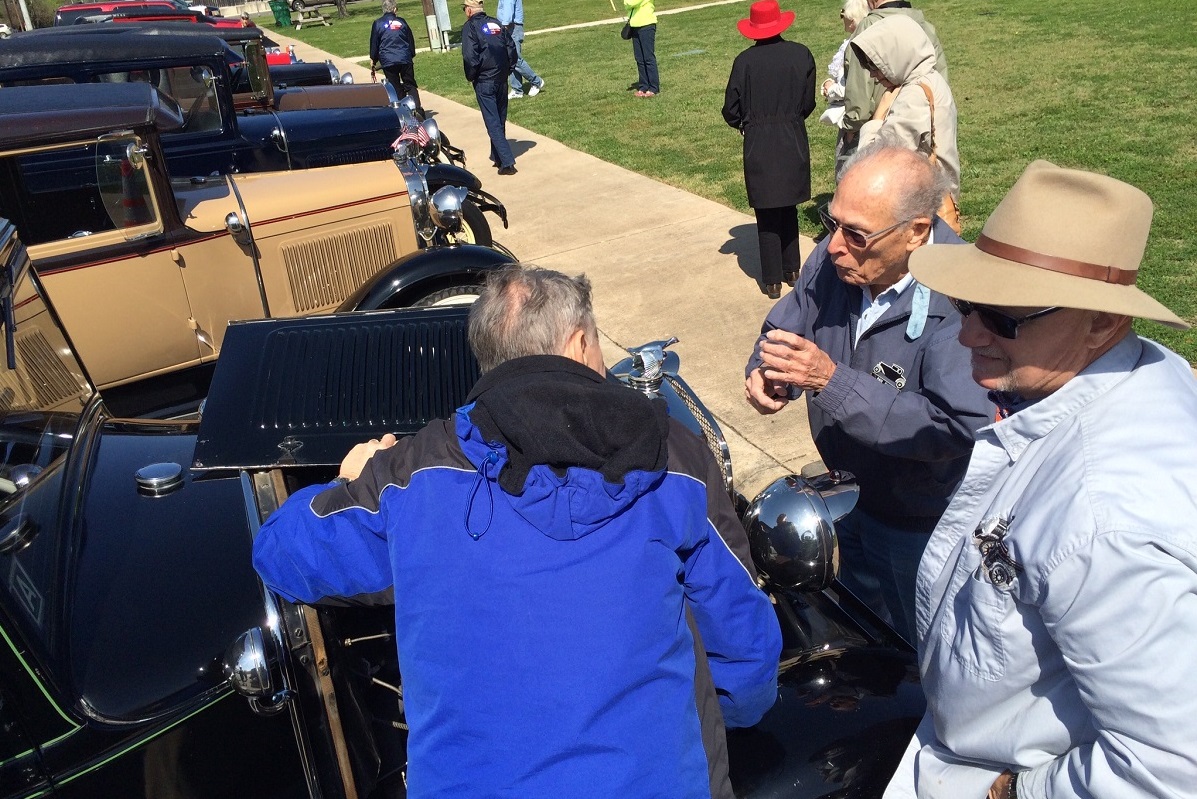 Paul discussing the finer points of life with Frank and Ron
---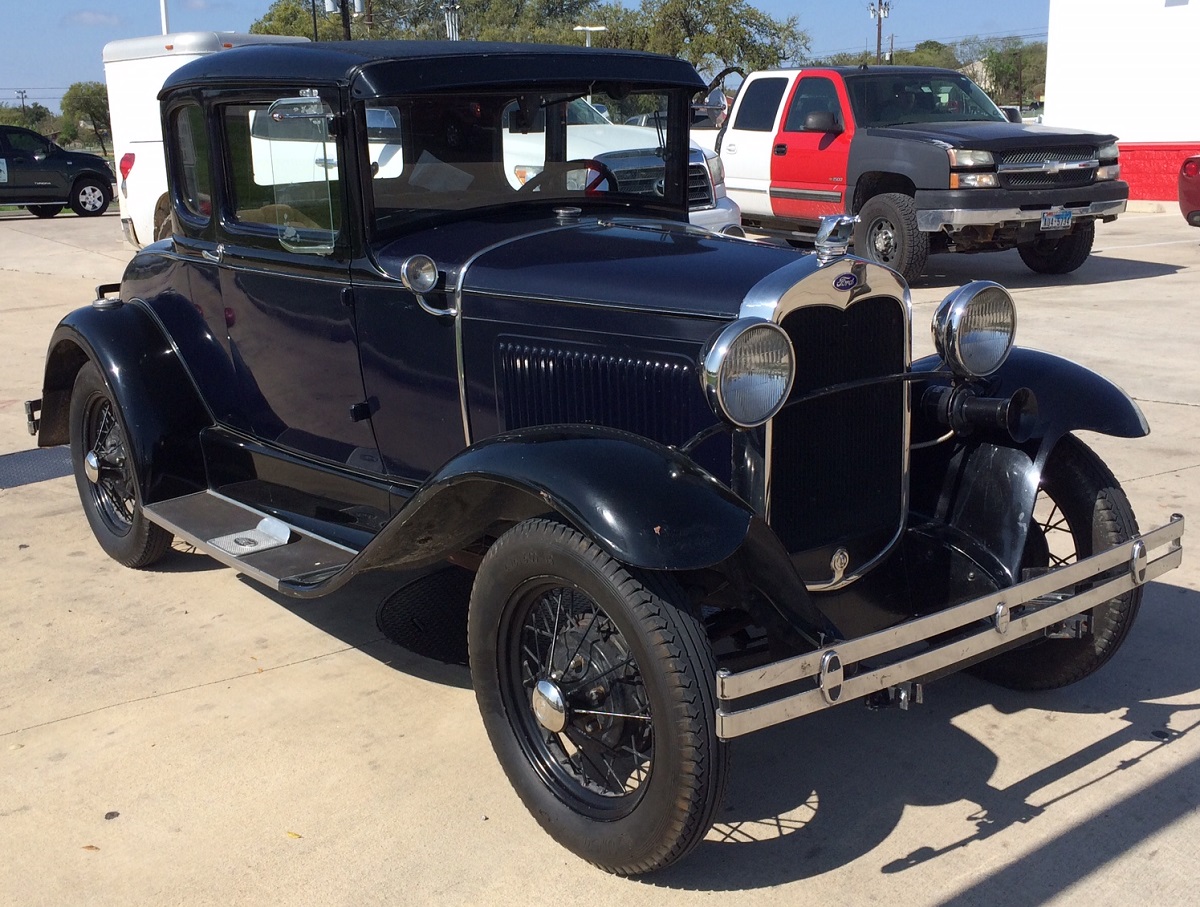 Larry's 1930 Coupe
---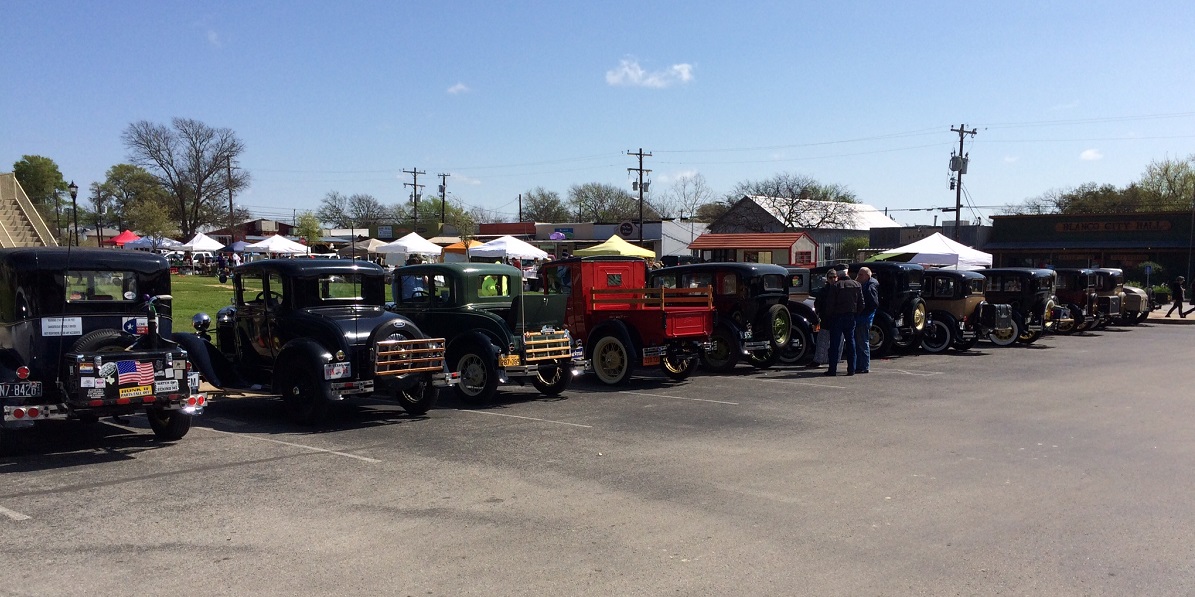 Vendor Tents in the background
---
Some of the easy riders
---
Al & June Bohn
Frank & Joanne Caldarola
Jim & Billie Cunningham
Jack & Sally Fisher
Larry & Nancy McCormick
Ken & Joyce Smith
Ron & Laurie Taylor
Dub & Diane Brown
Dave & Lynn Casey
Charlie & Johnnie DeVaul
J R Howard
Paul Ranney & Joy Morrison
John & Linda Sullivan
Glenn Schiller

Back to Top &nbsp &nbsp &nbsp Return