Max Phillips & Rebecca Jordan led our group on a great tour in beautiful weather.

Attendees: Al & June Bohn, Paul Ranney & Joy Morrison, Charlie & Linora De Vaul,
Jack & Sally Fisher, J R & Lois Howard, Dennis McDaniel, Glenn Schiller & David Knott, and Ron & Laurie Taylor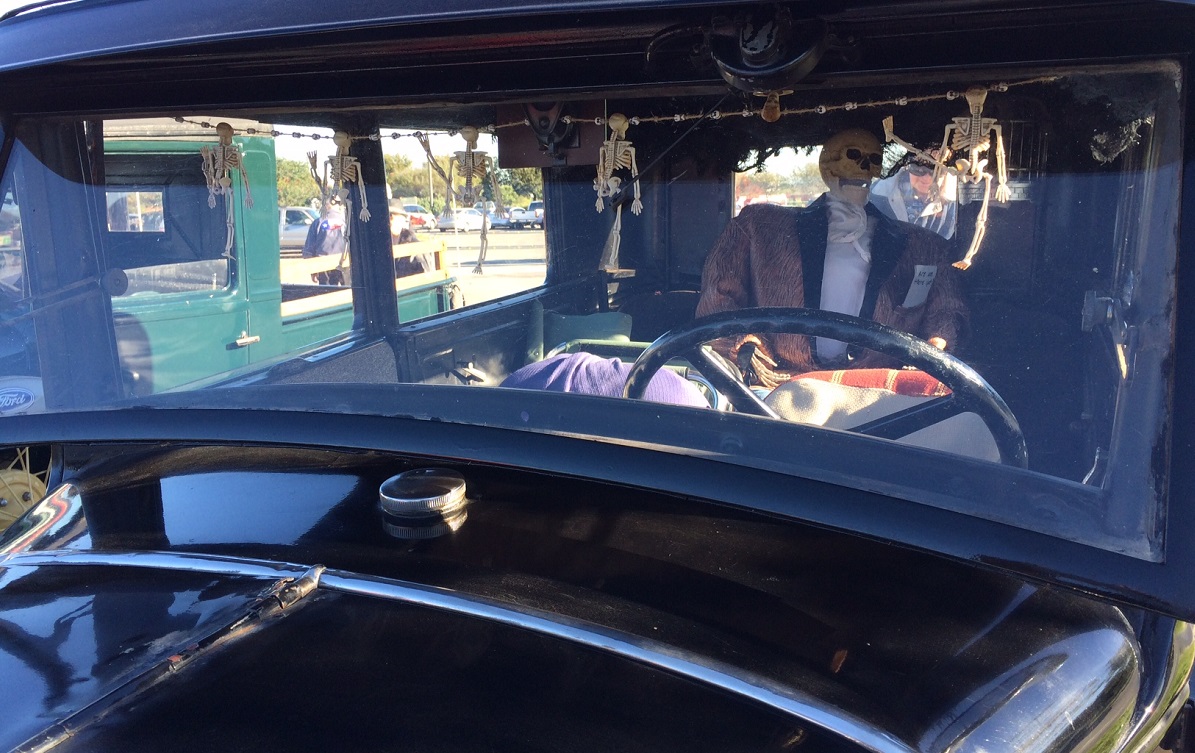 Time to dress up Glenn Schiller's car with some line dancers
---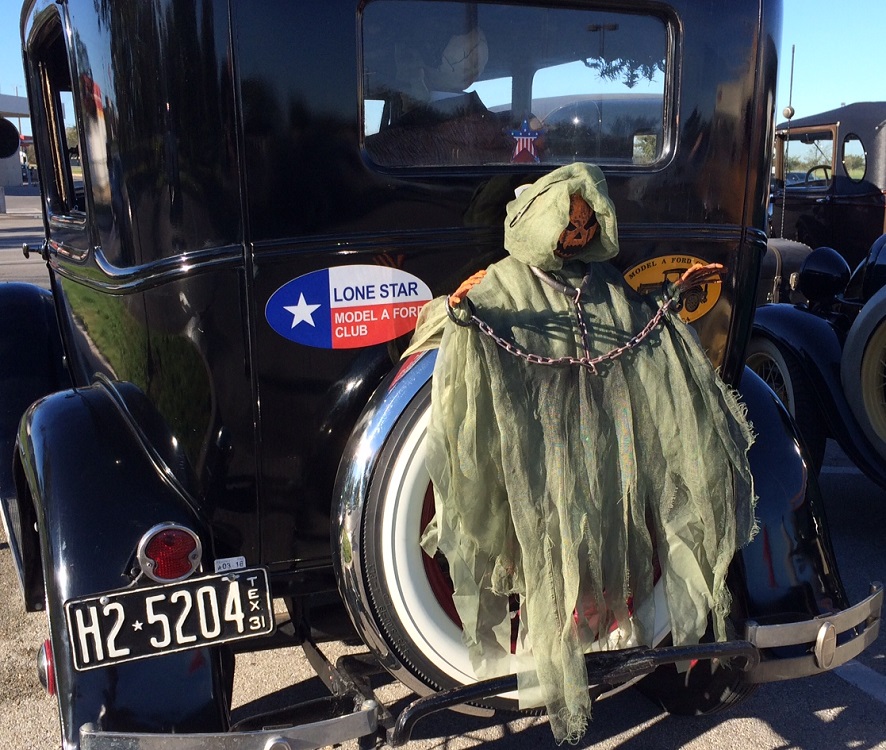 Some chains for the unruly
---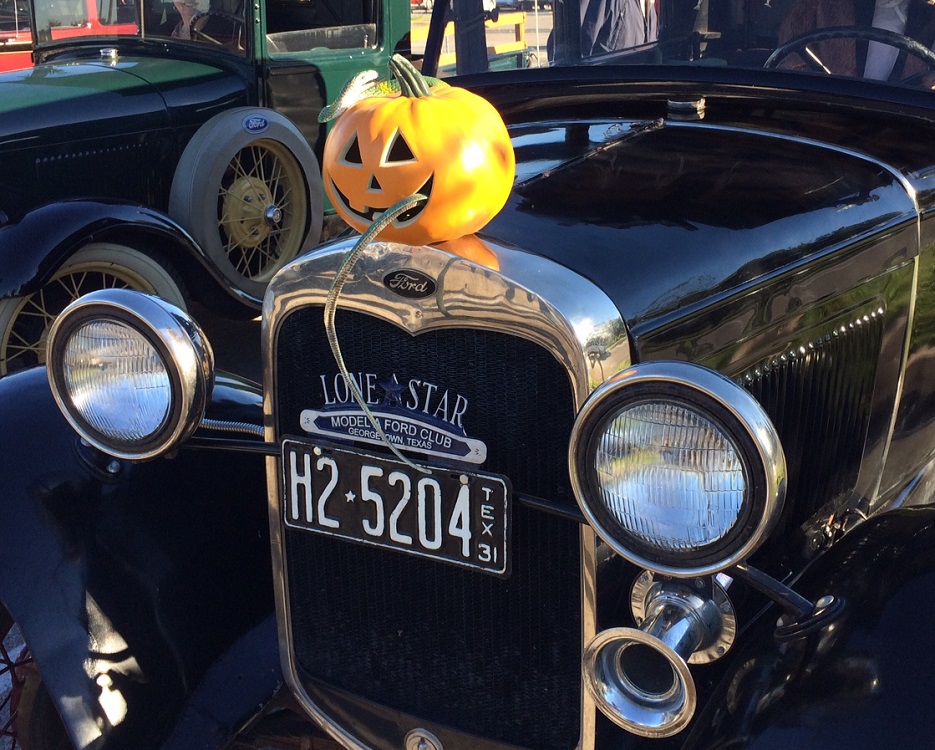 Seasonal hood ornament.
---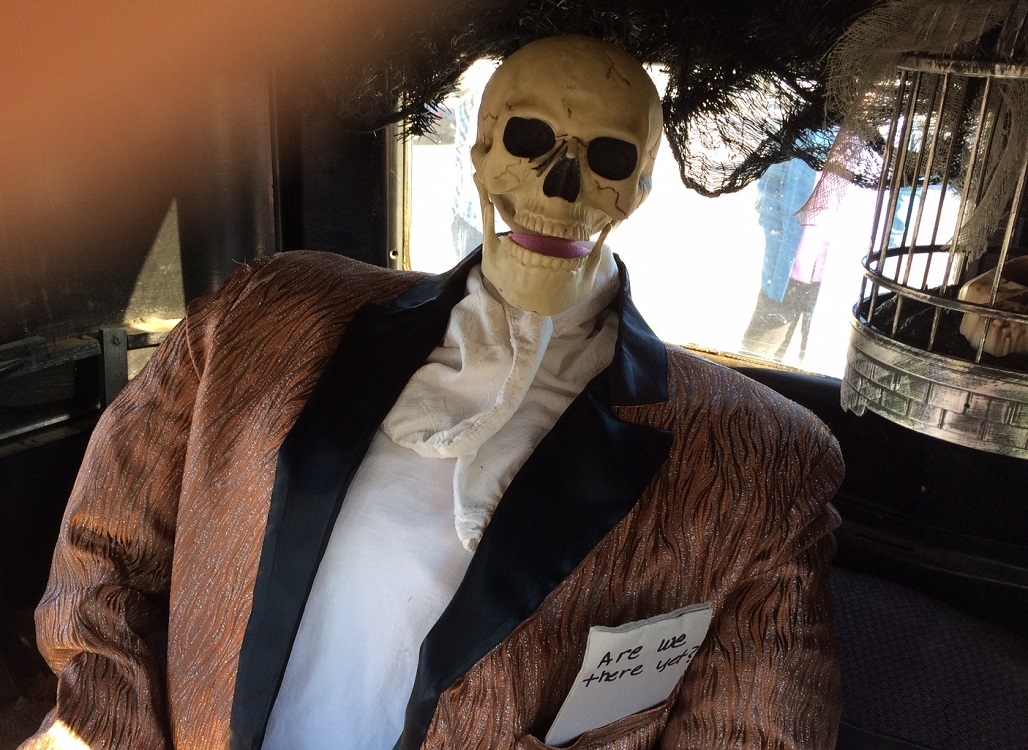 When you need an extra person for the high-occupancy lanes: Schiller's A
---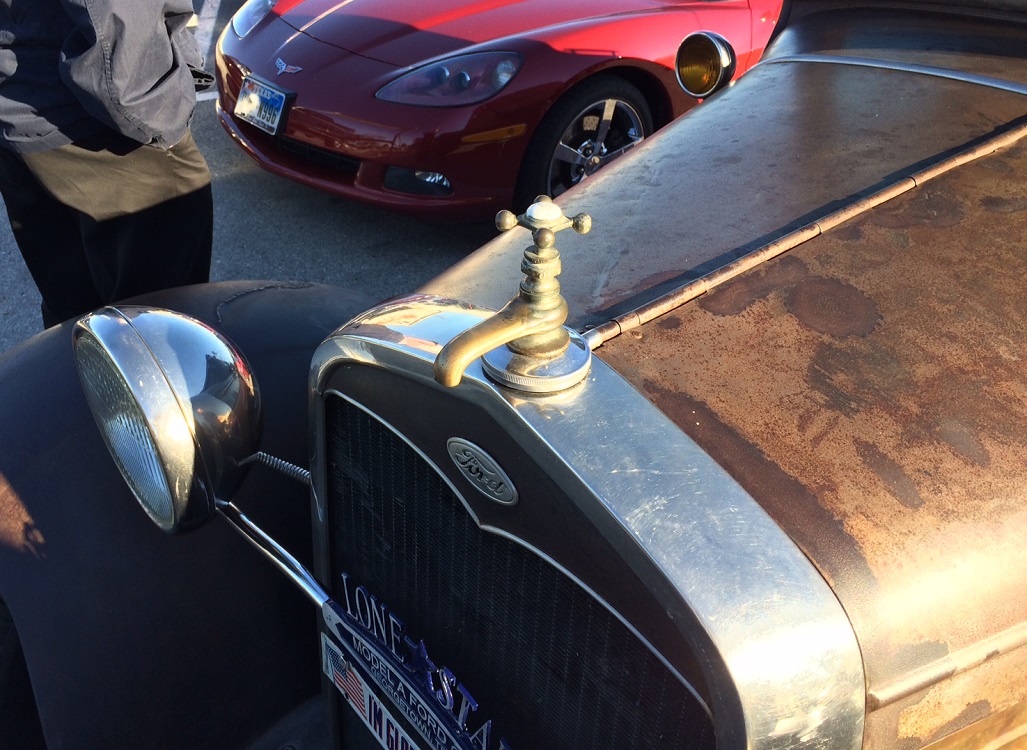 Ron Taylor always has a ready supply of hot water.
---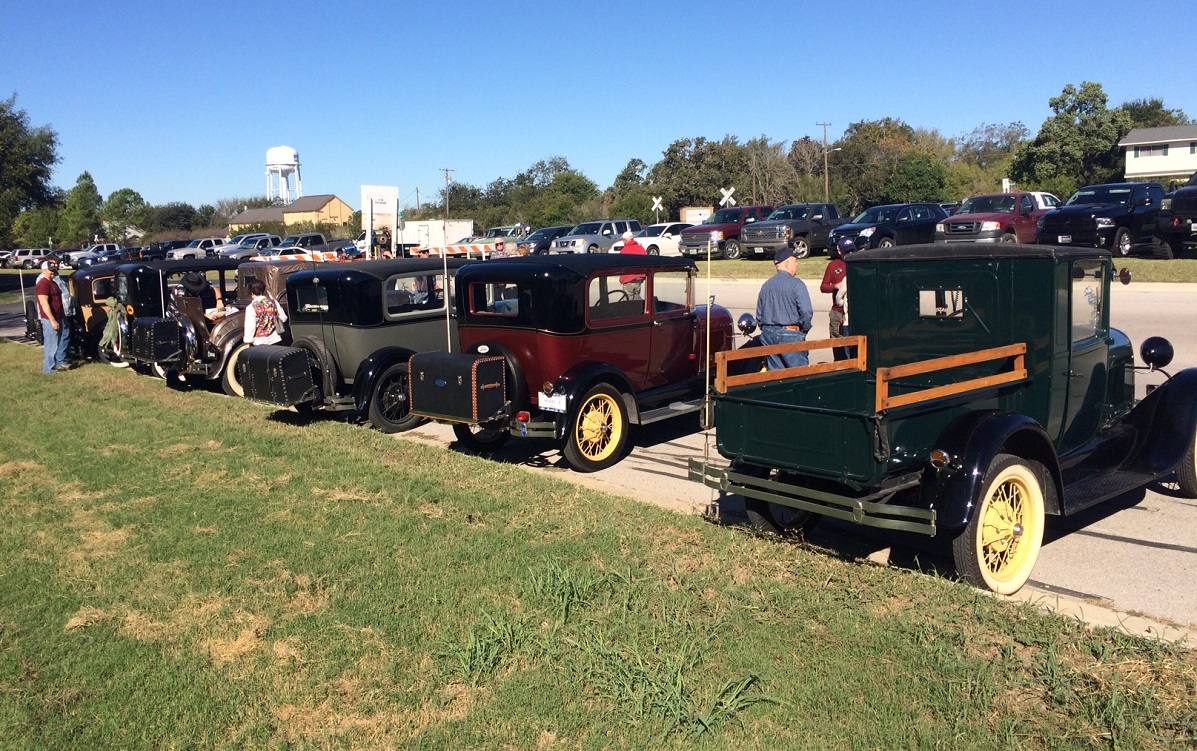 Glenn talked the car show managers into letting us park in the car show area without a fee.
We had 7 A's and a late '34.
---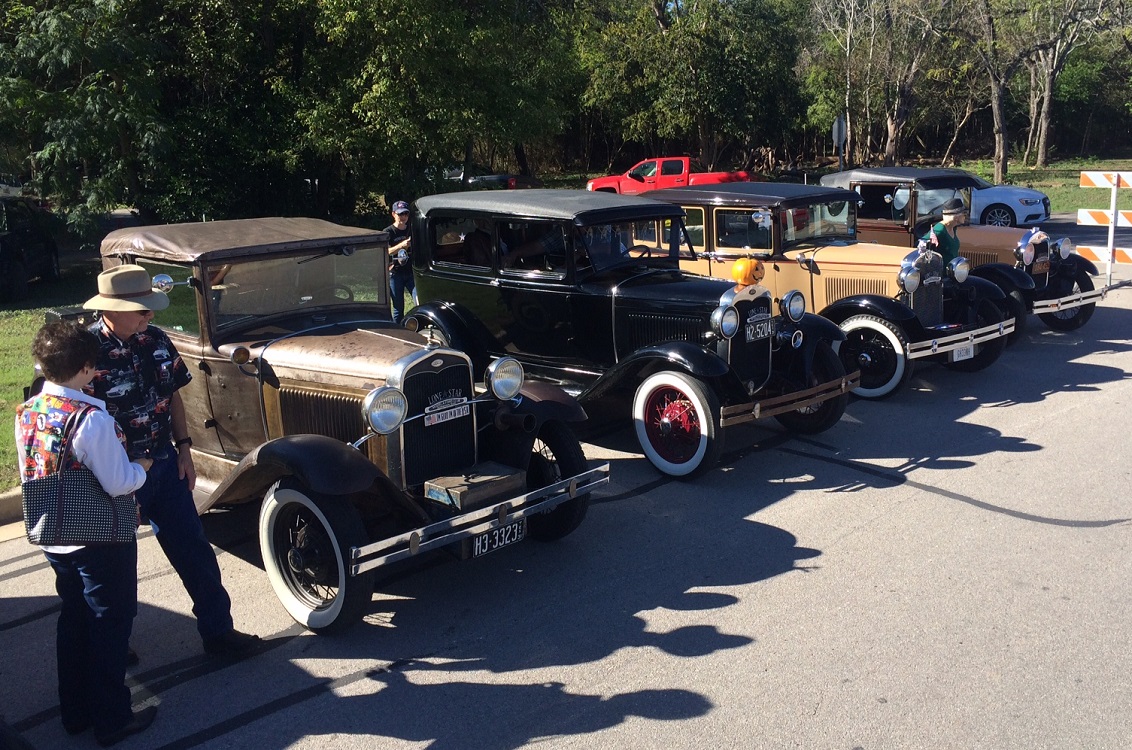 The first four in the line-up.
---

The red Corvette convertible pace car was not allowed to park with the group.
---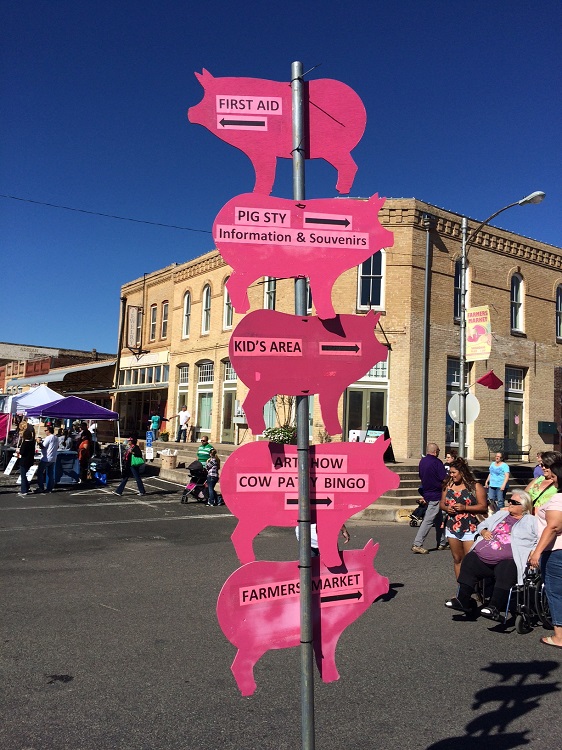 There were plenty of Pigtivities to do.
---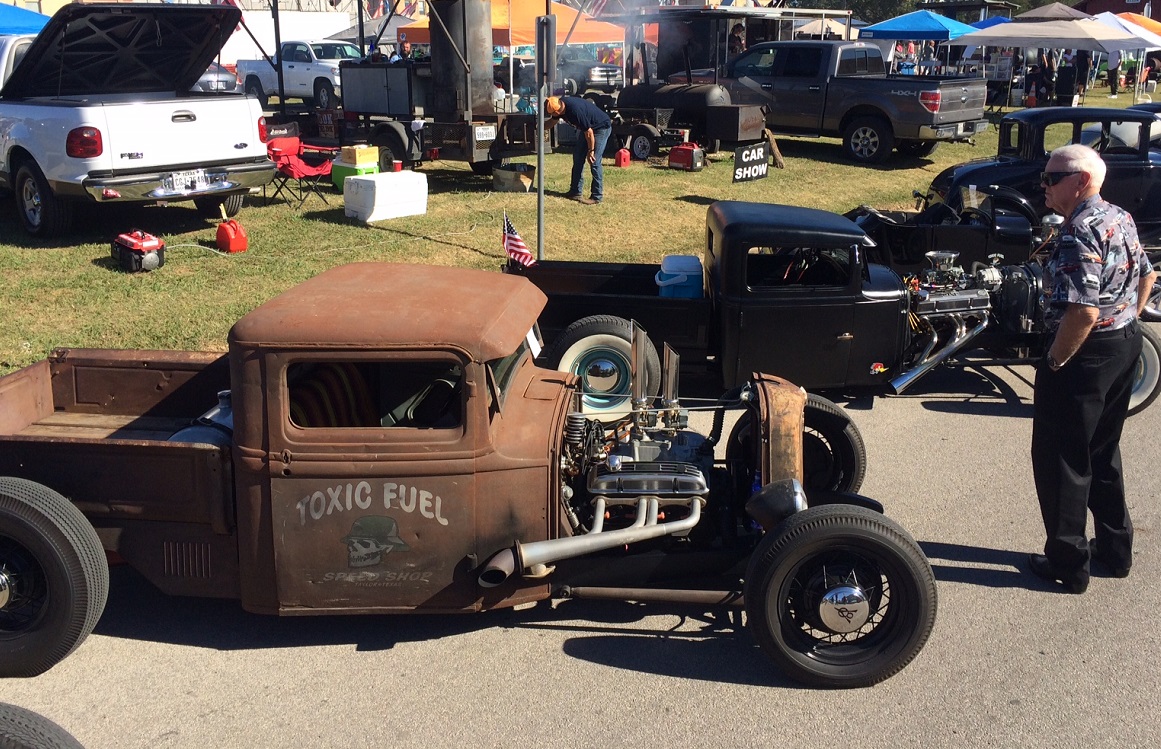 When Fords go bad
---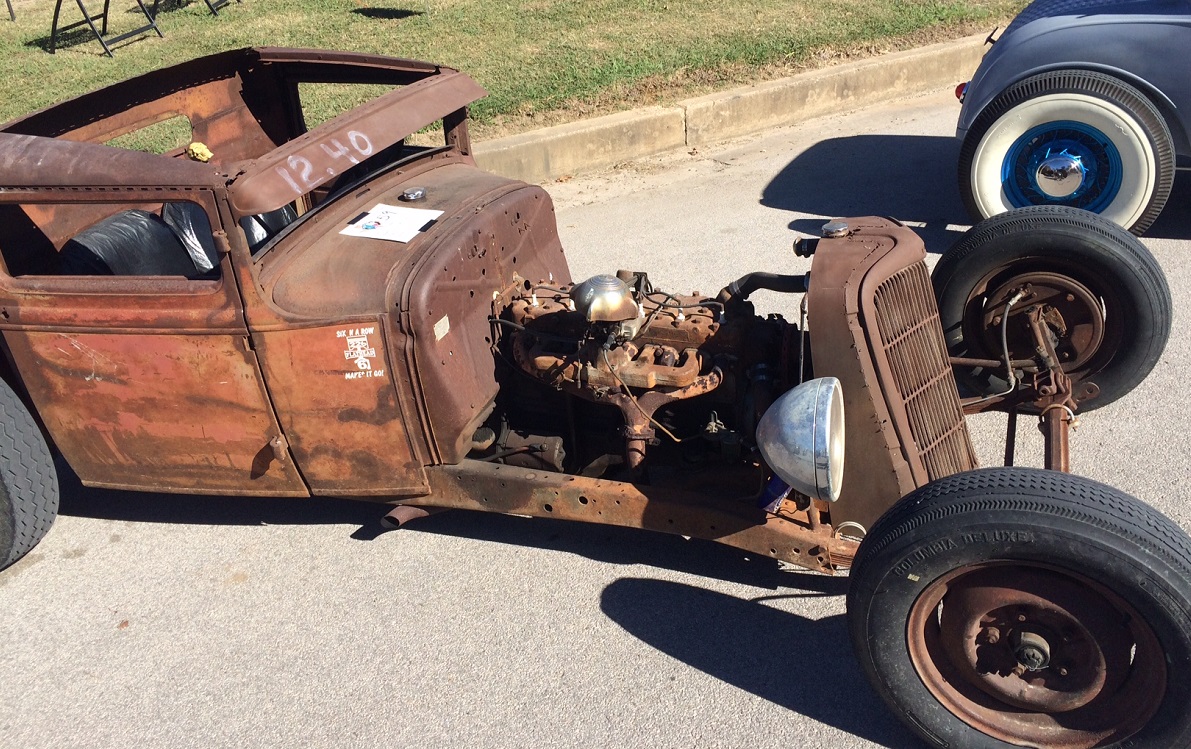 When Fords go really bad
---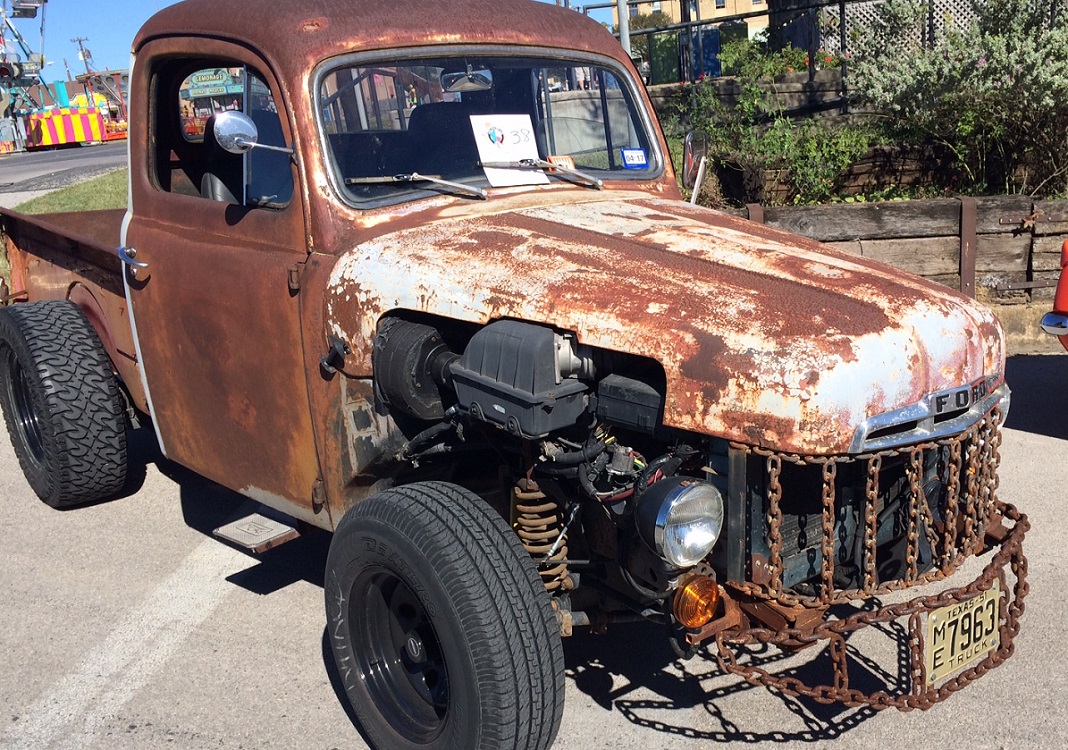 When the young'uns go bad
---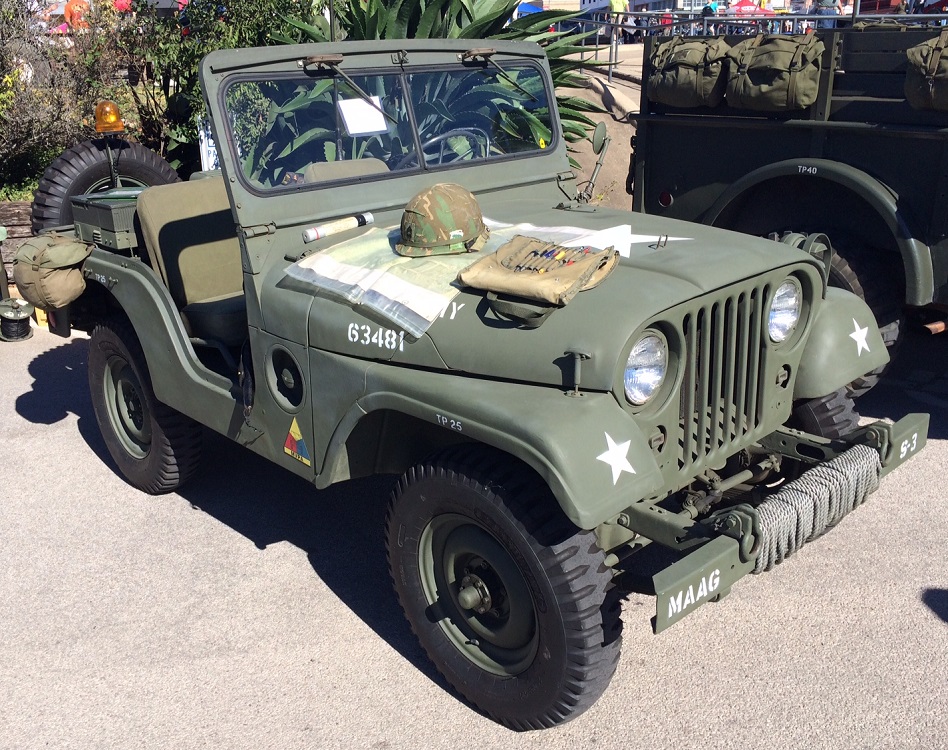 This 1953 Willys Jeep model was used during the Korean and early Viet Nam wars.
It had a 3-speed transmission with 4 cyl, F-Head 134 cubic inch Hurricane engine.
.
---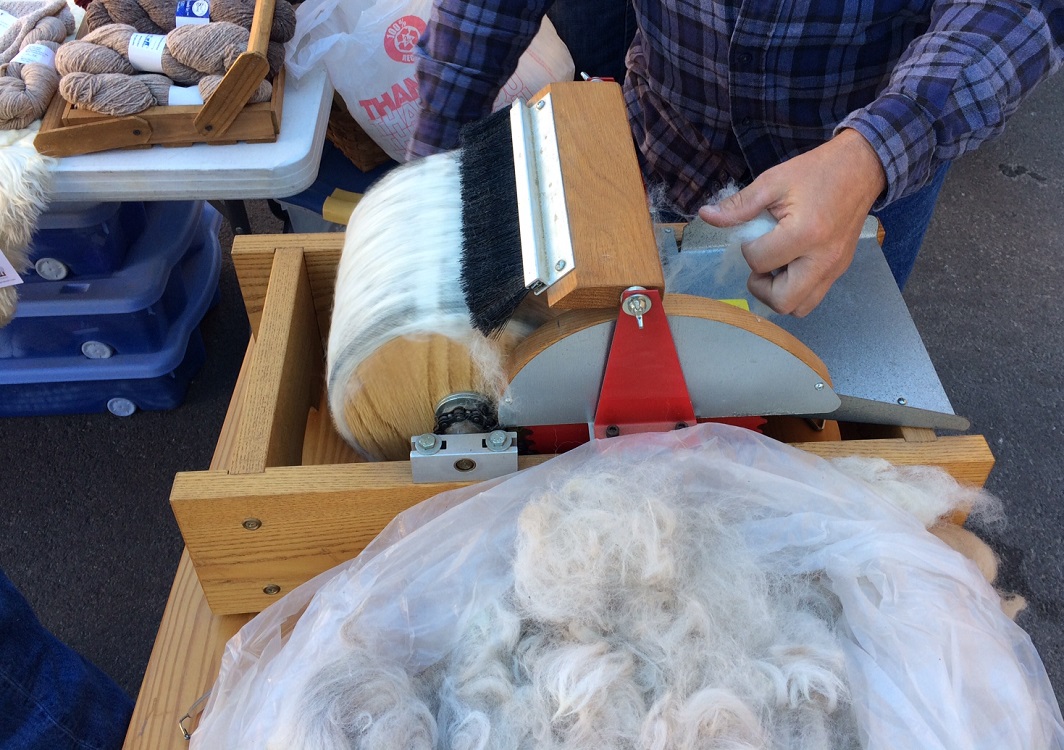 This Alpaca breeder is "carding" the Alpaca wool.
This process straightens the wool fibers before it goes to the spinning wheel.
---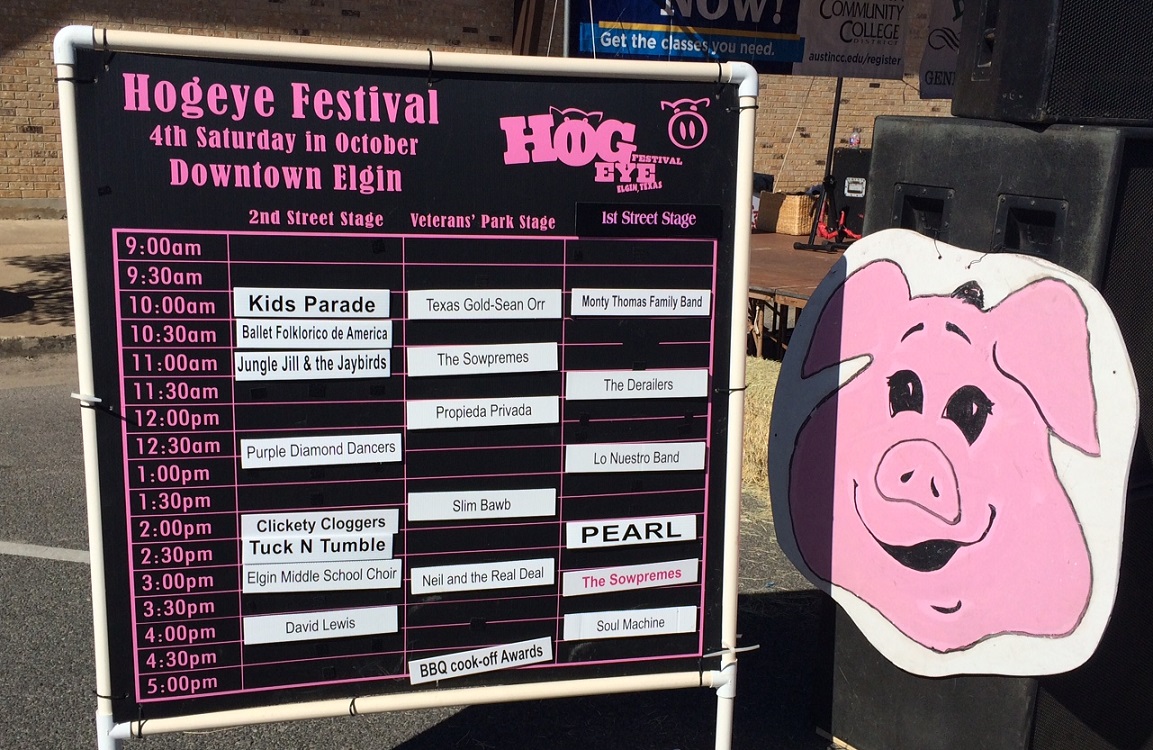 There was plenty of live entertainment.
---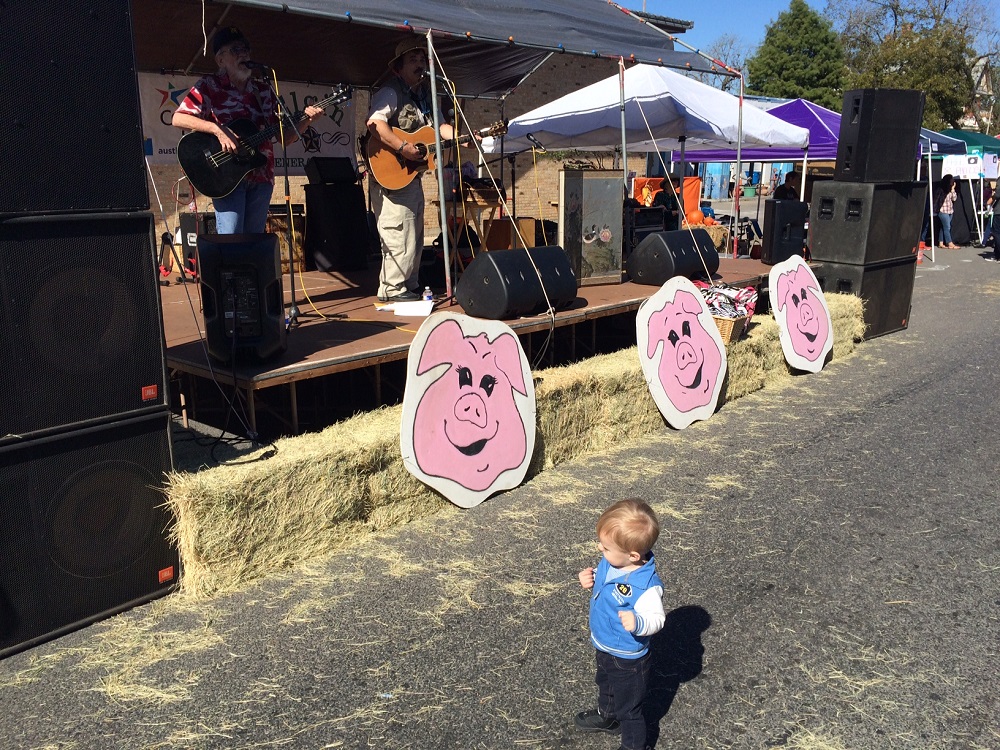 The Derailers had the best dancer.
---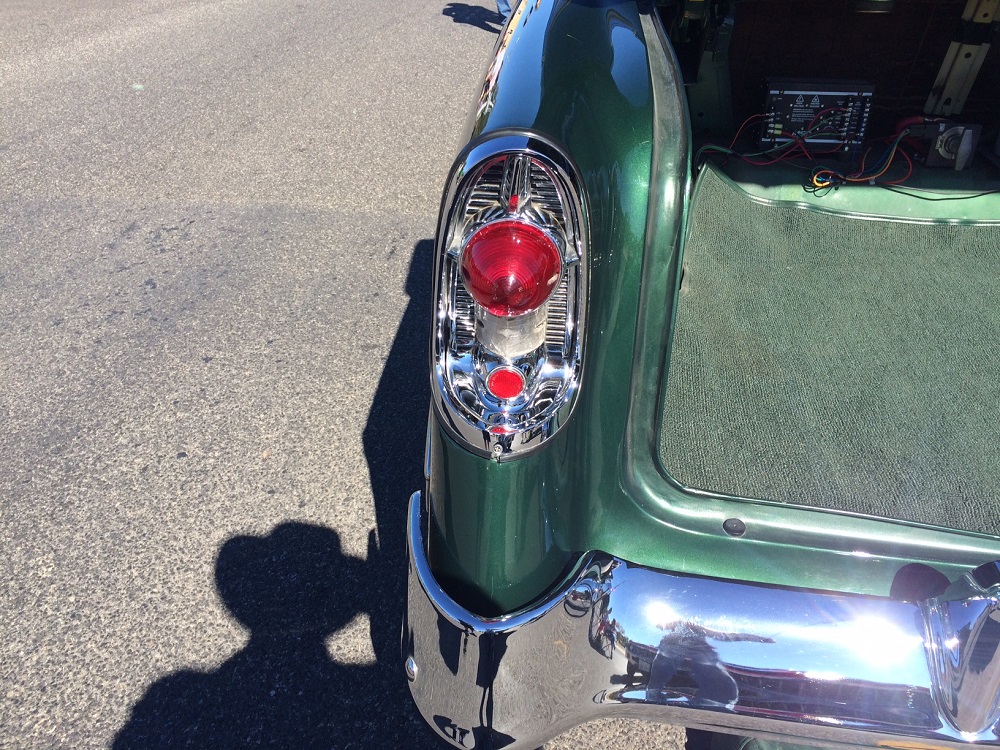 Do you know where the gas cap is?
---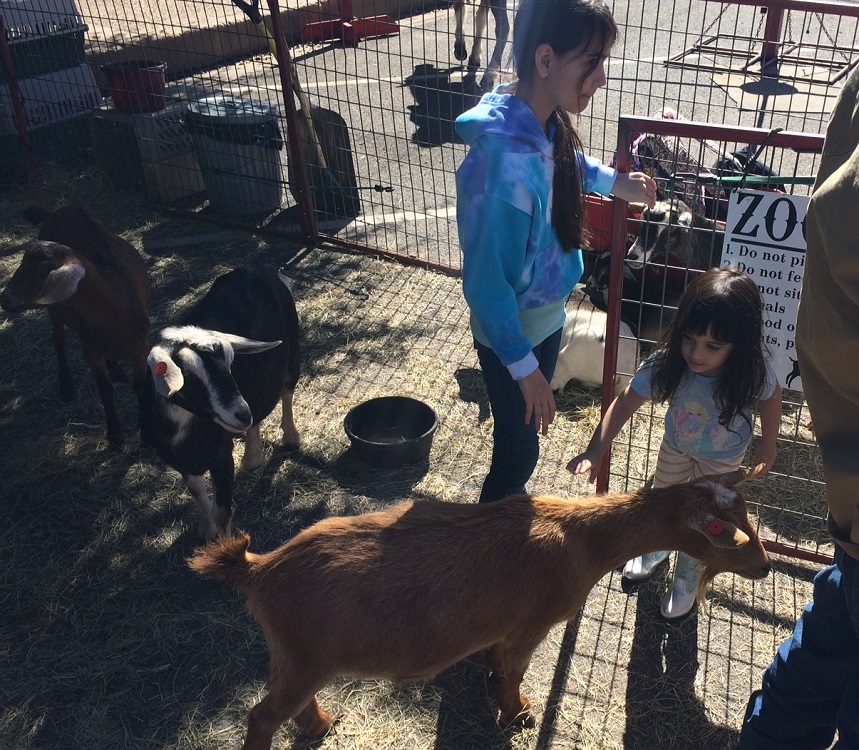 The petting zoo is only for the brave.
---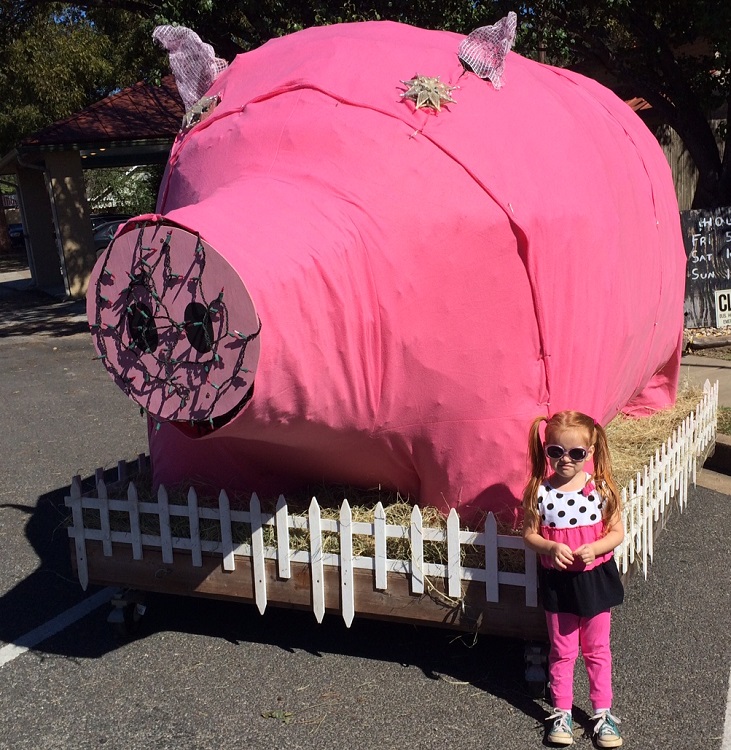 The best piglet
---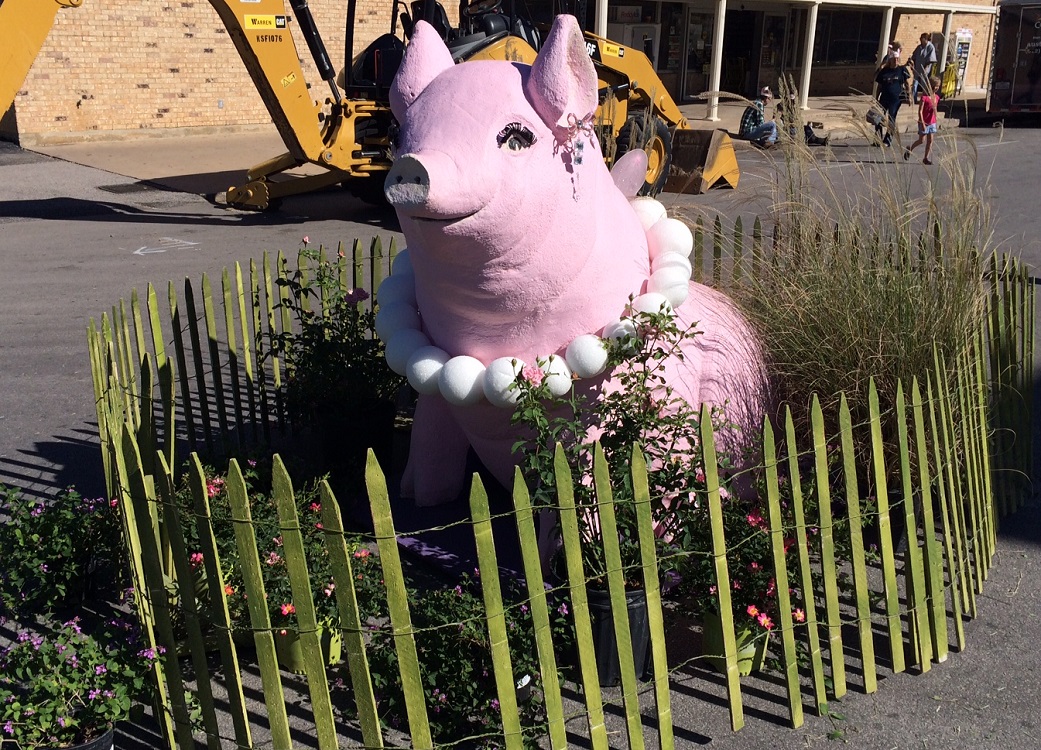 A pig in a pokey
---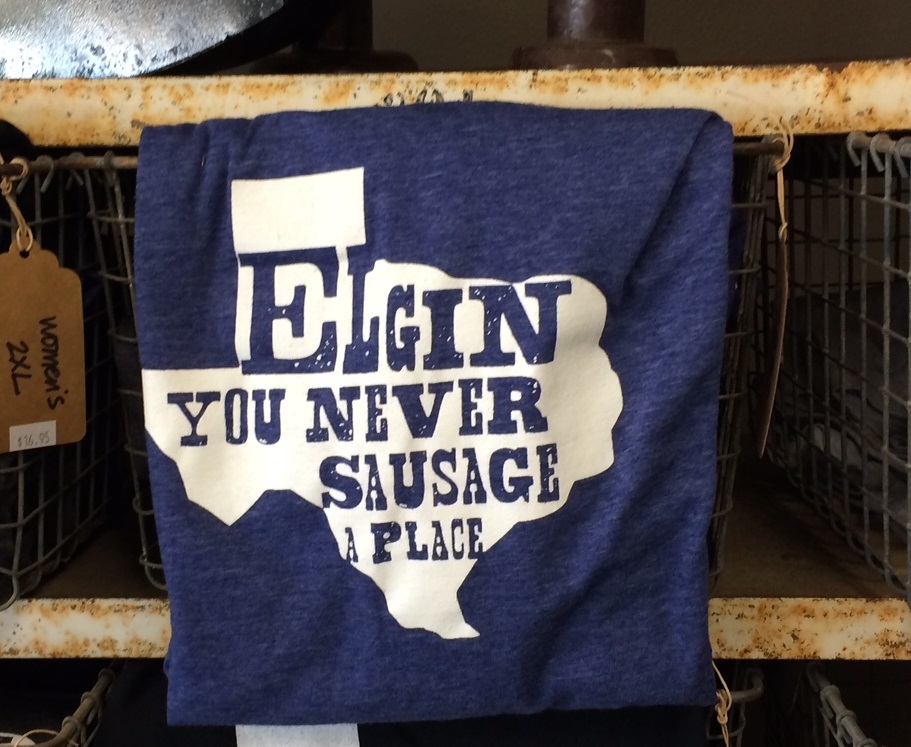 Appropriate T-shirts
---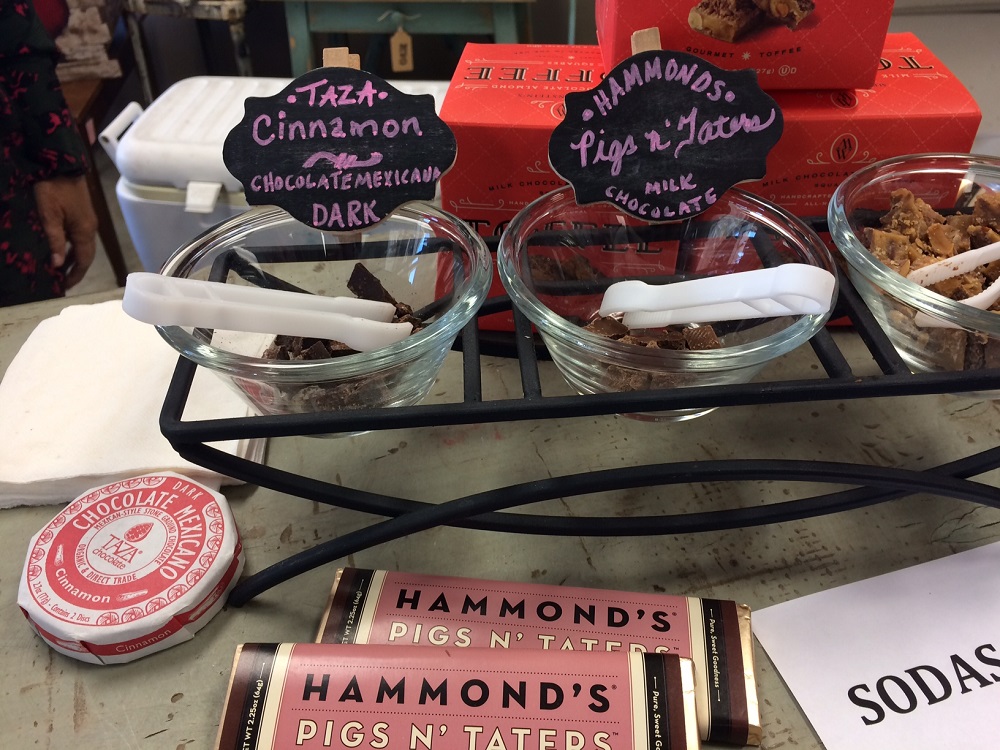 And the chocolate has bacon.
---
---
A big hand to Max and Rebecca