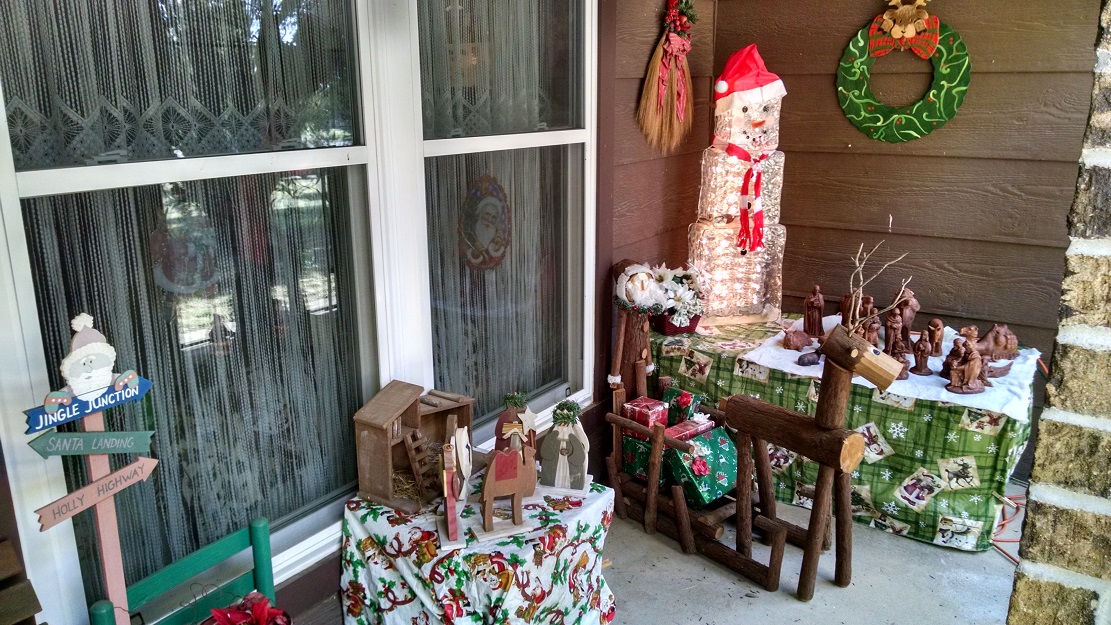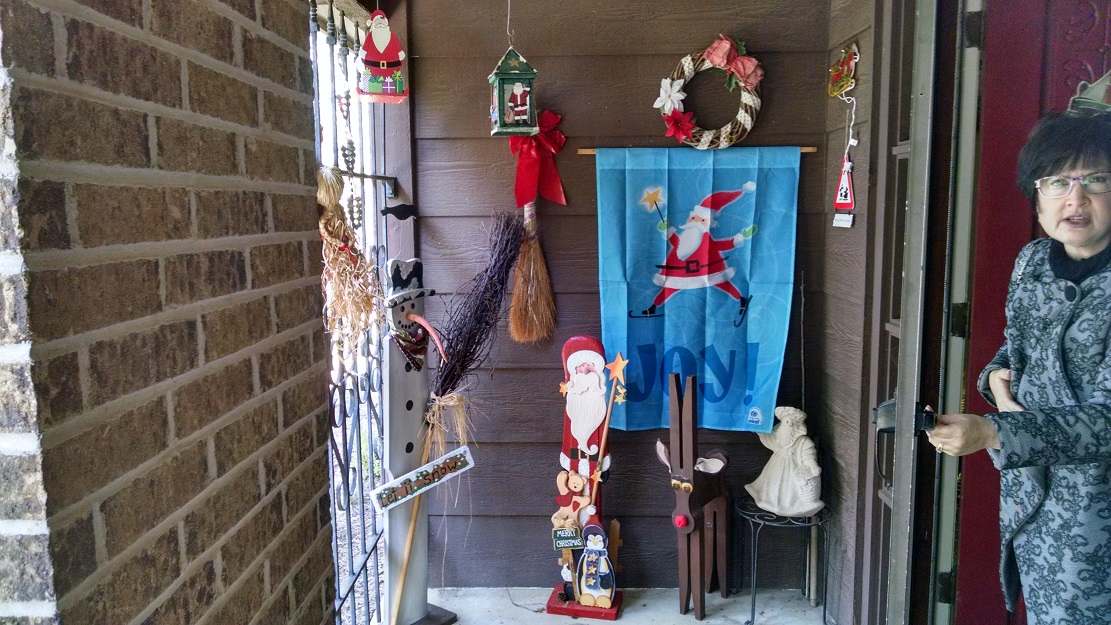 Laurie, always micromanaging Ron who was the photographer for the day.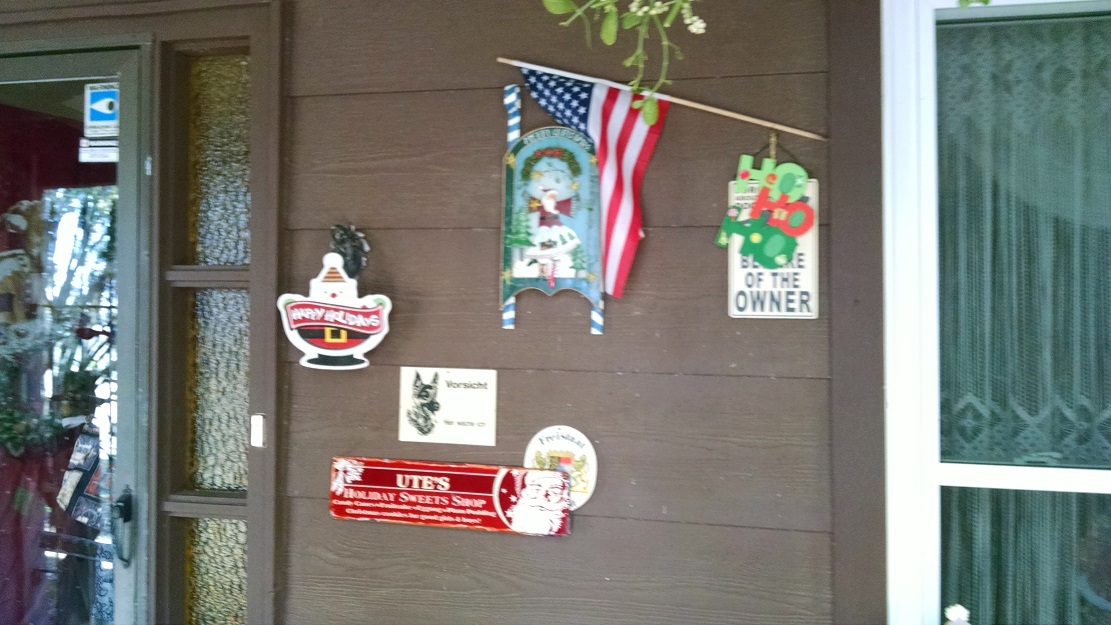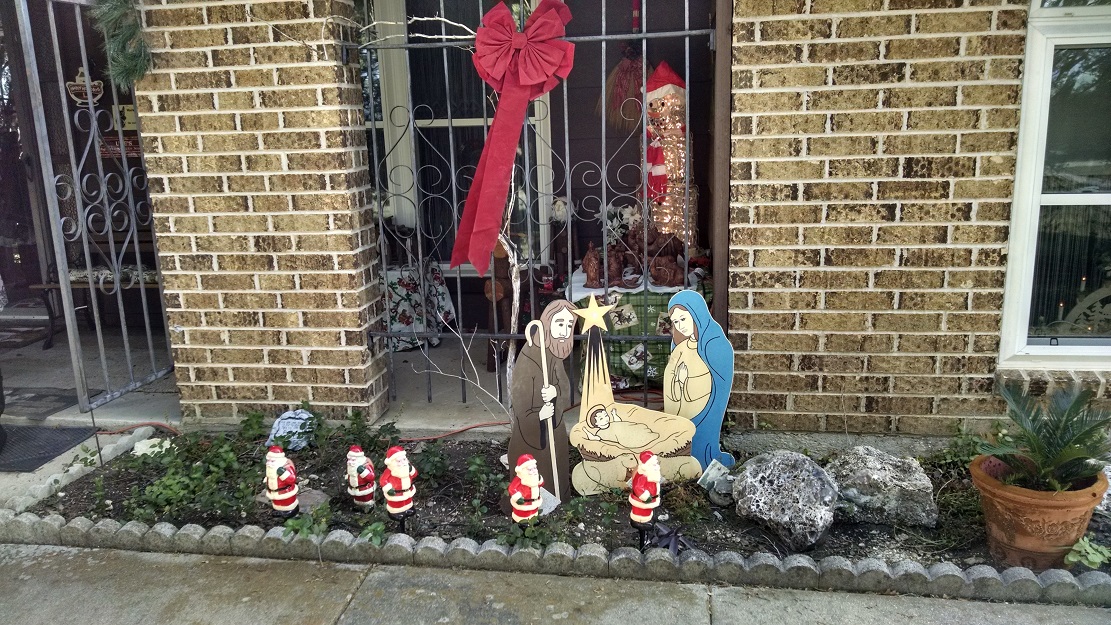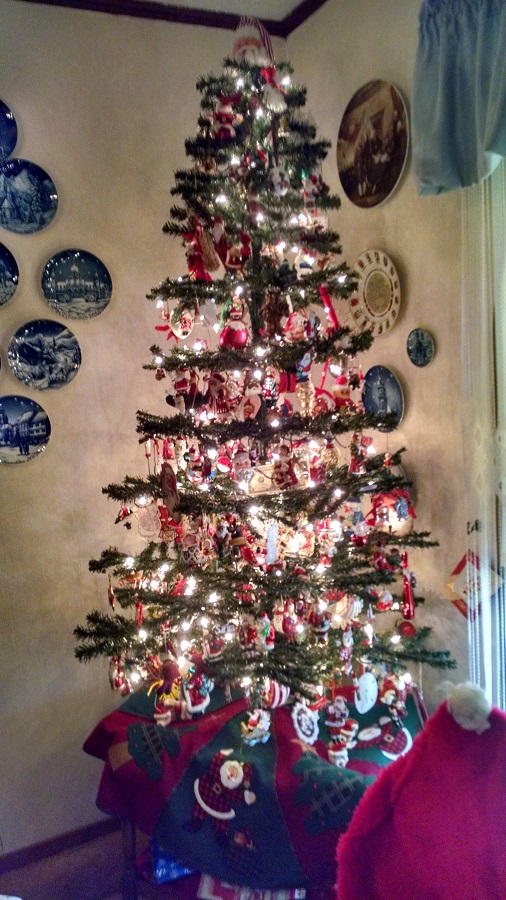 There are about 250 Santa Claus ornaments on this tree.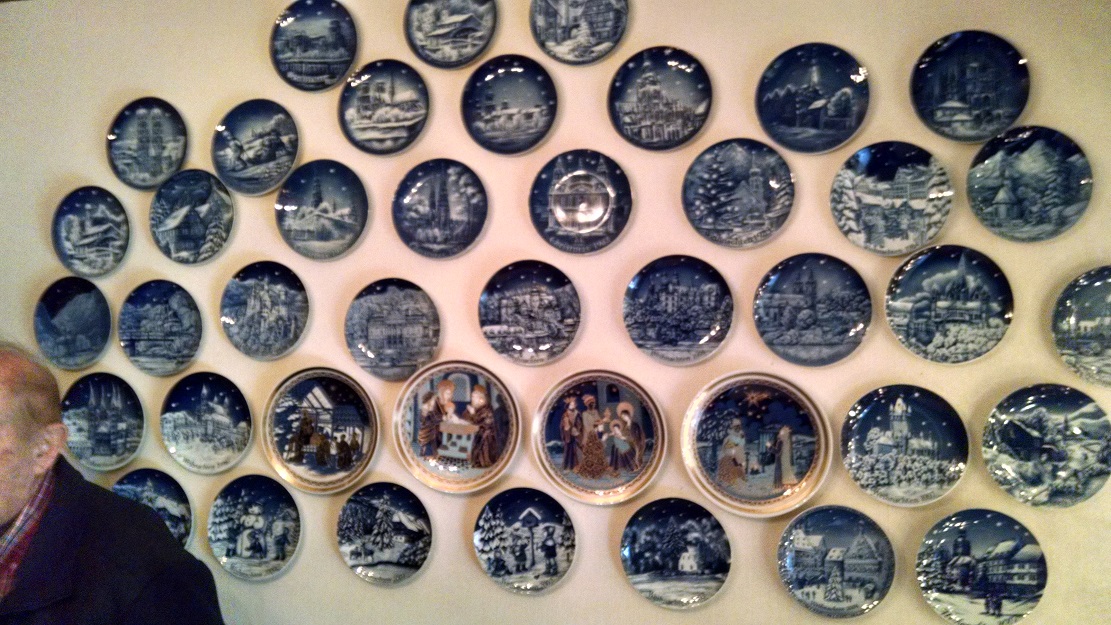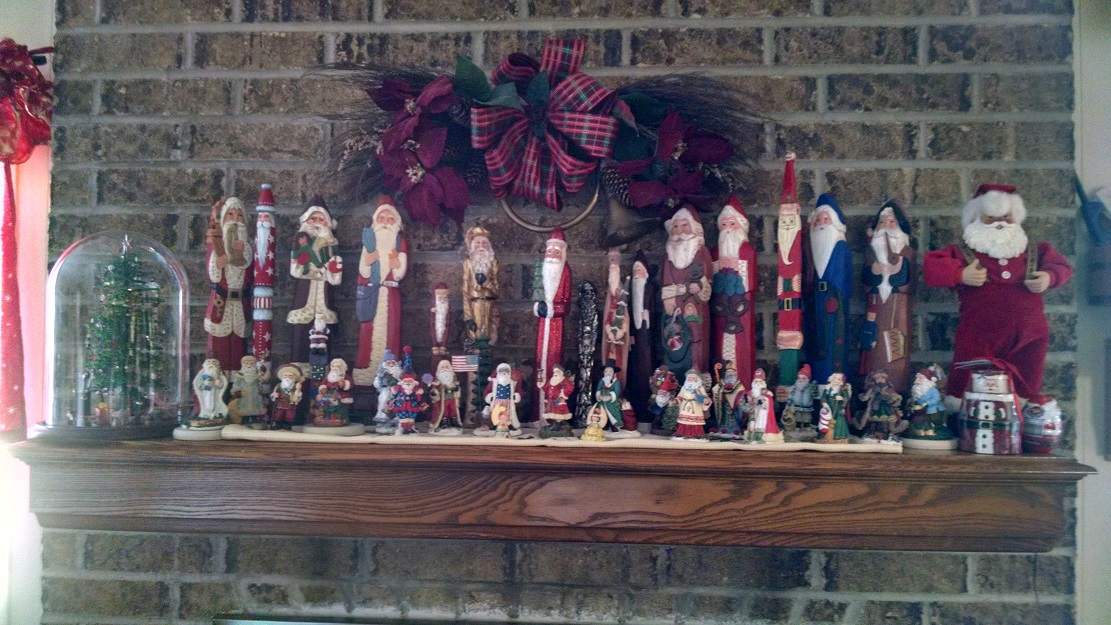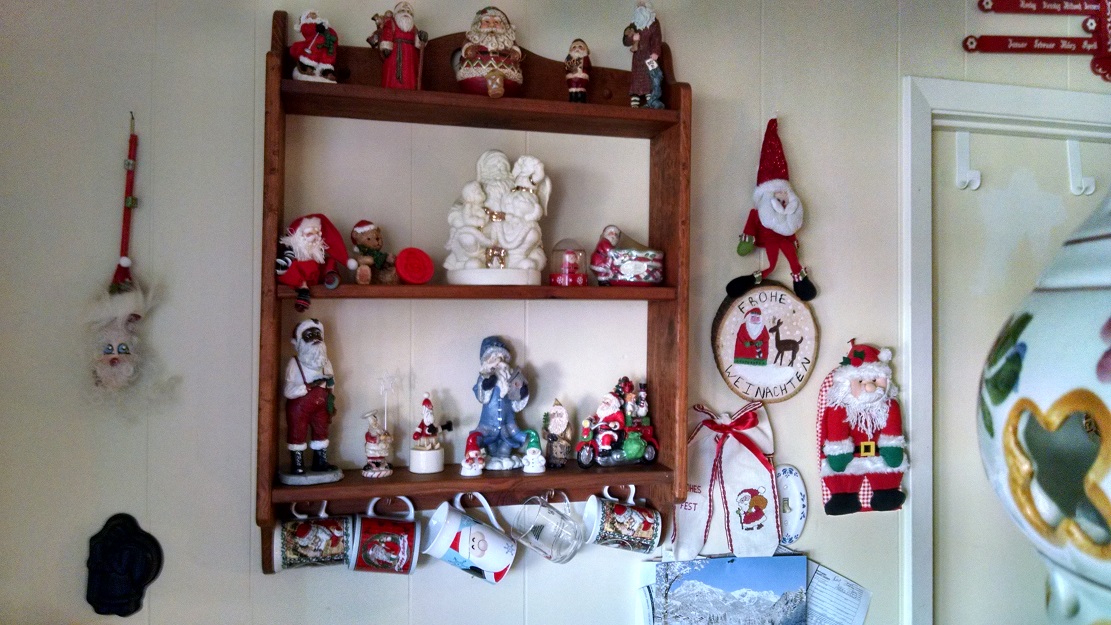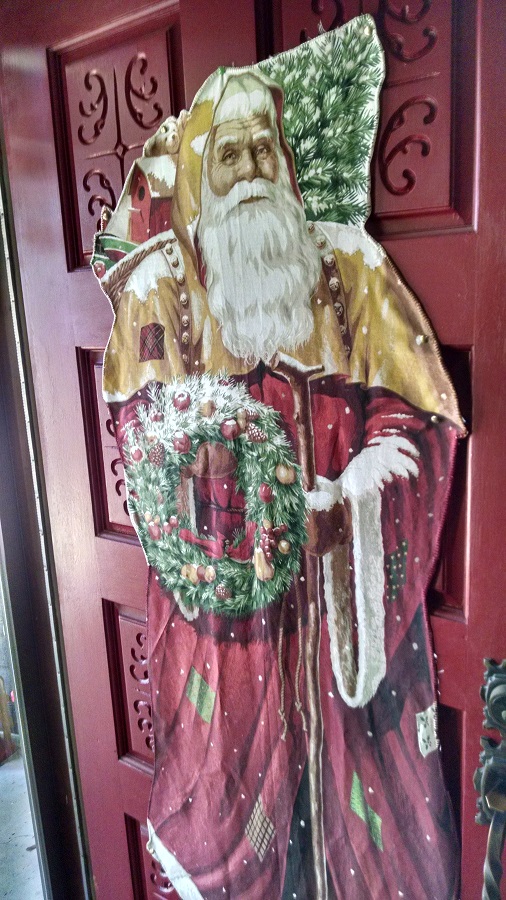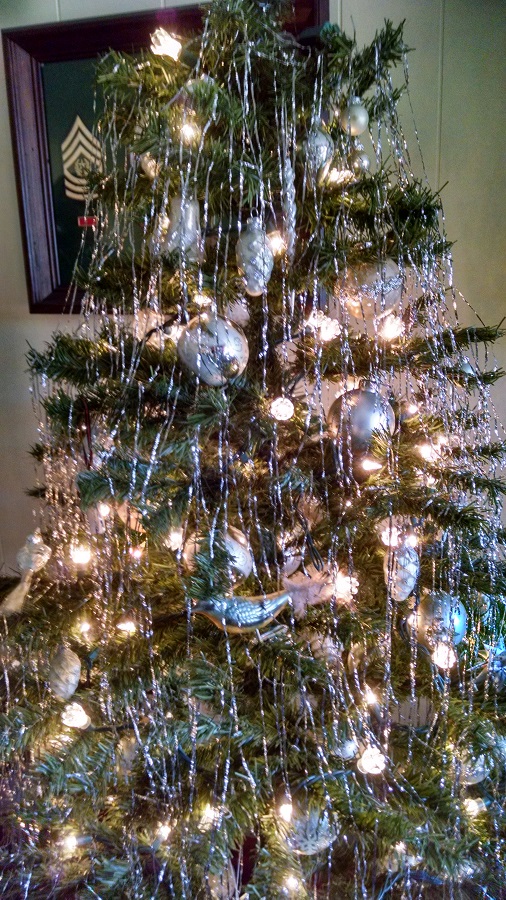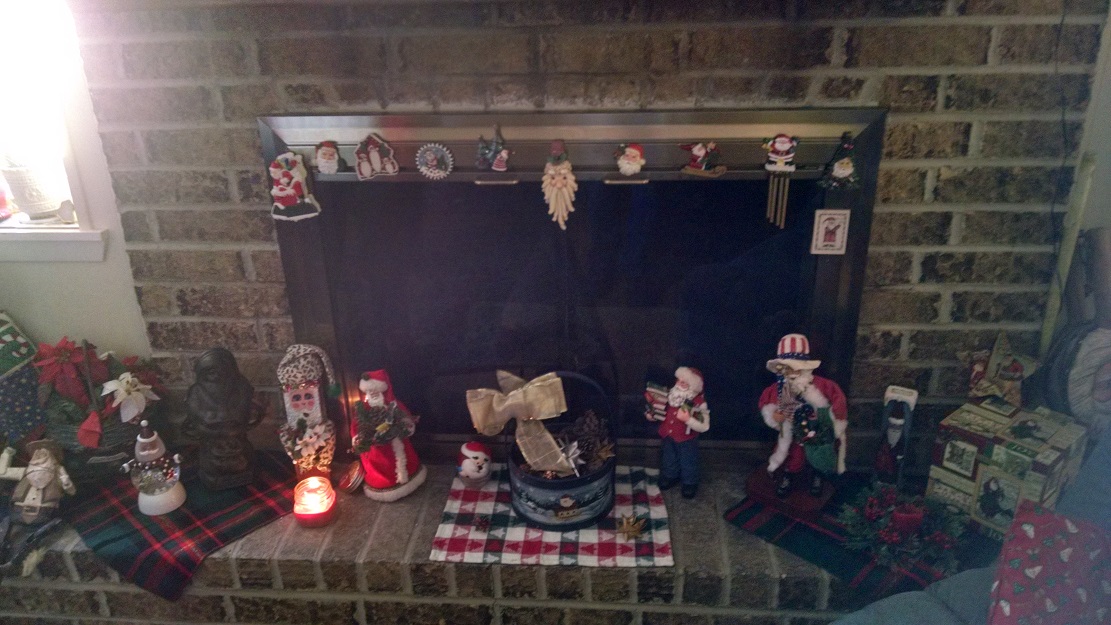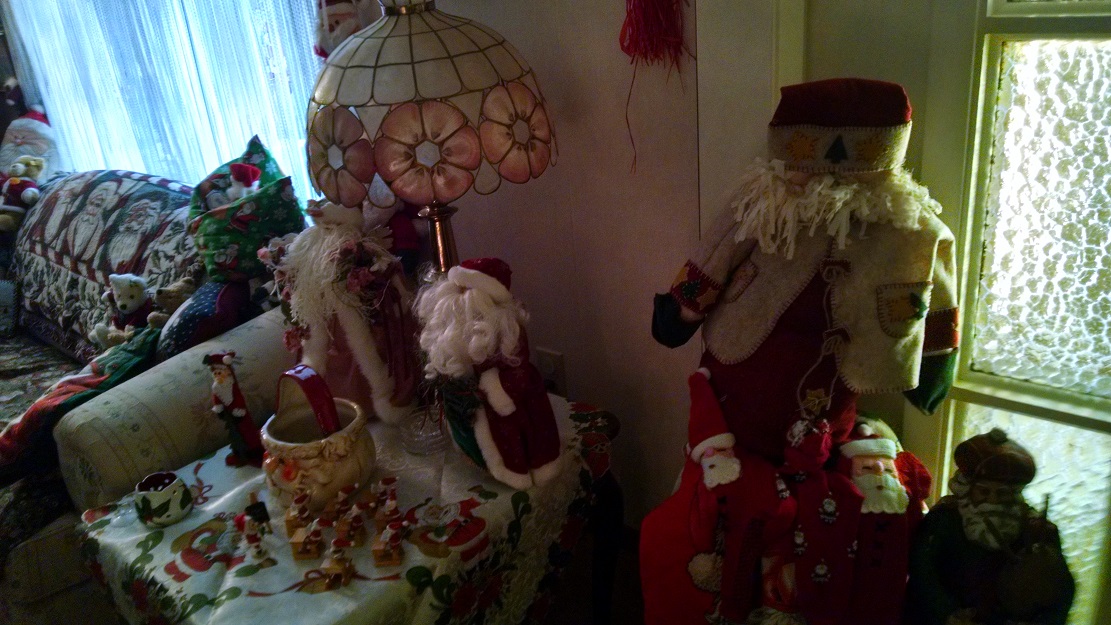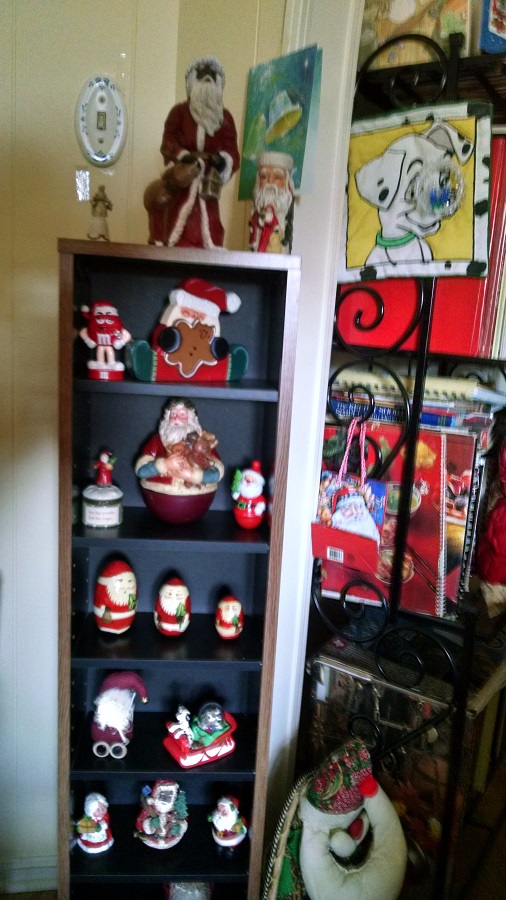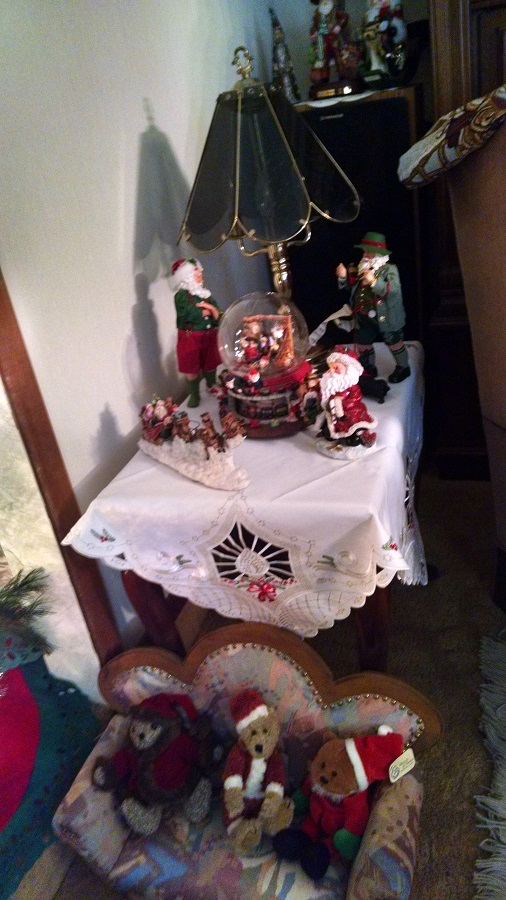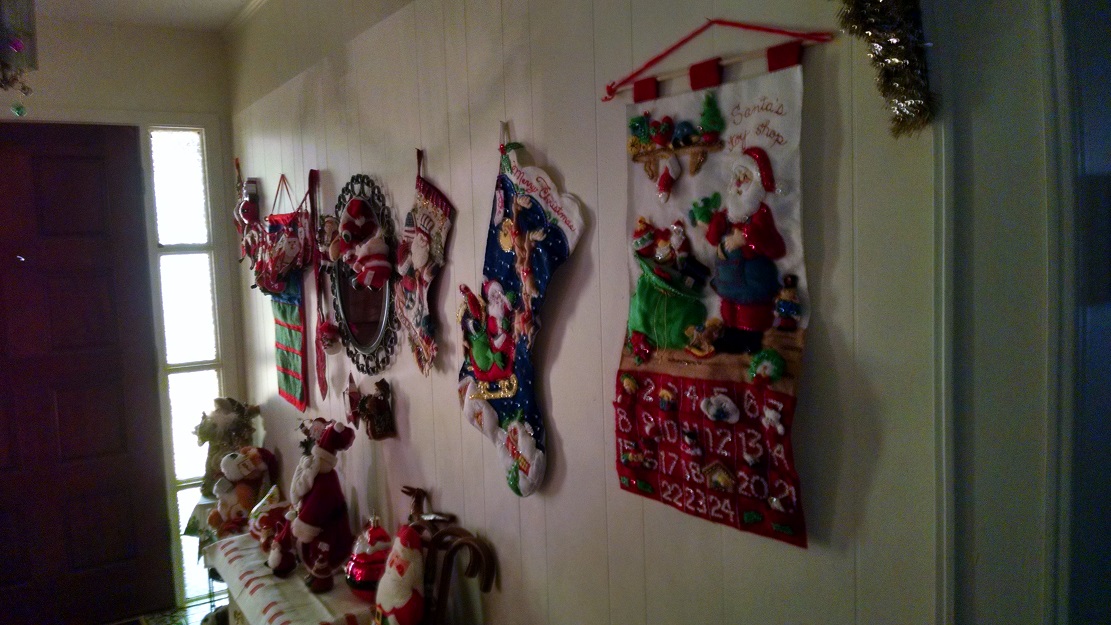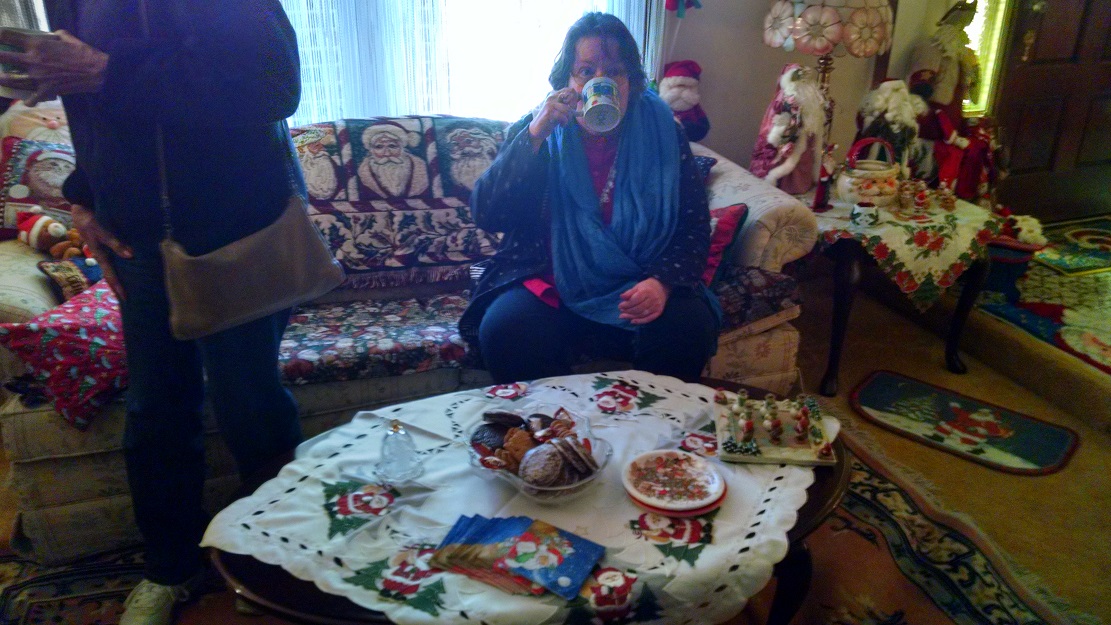 .


Max & Ron both wanted the
"Santa on the Pot" door cover.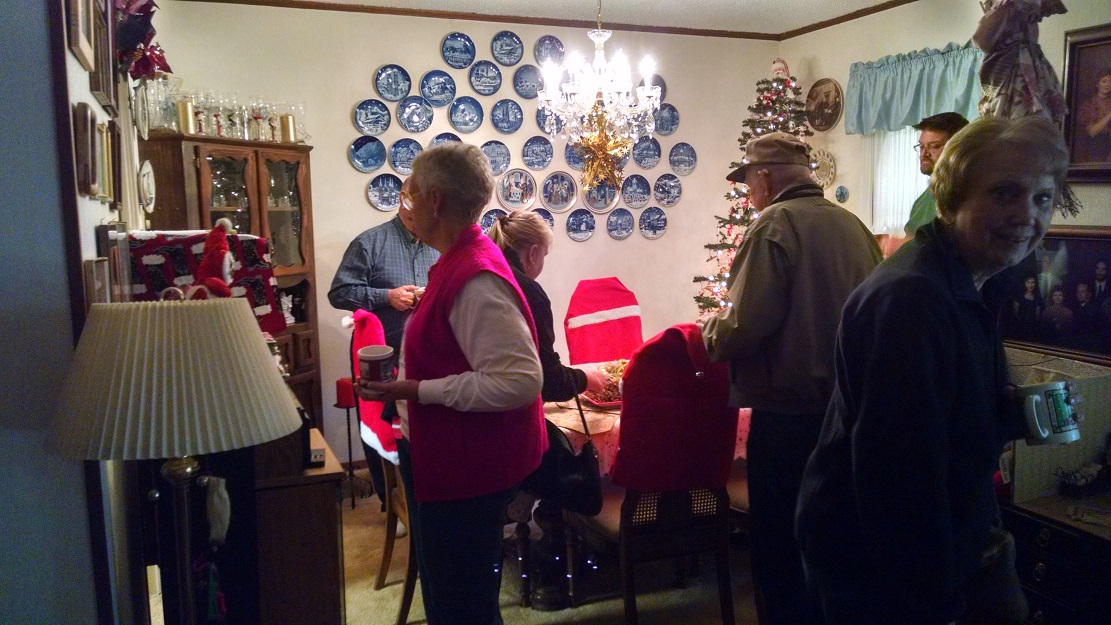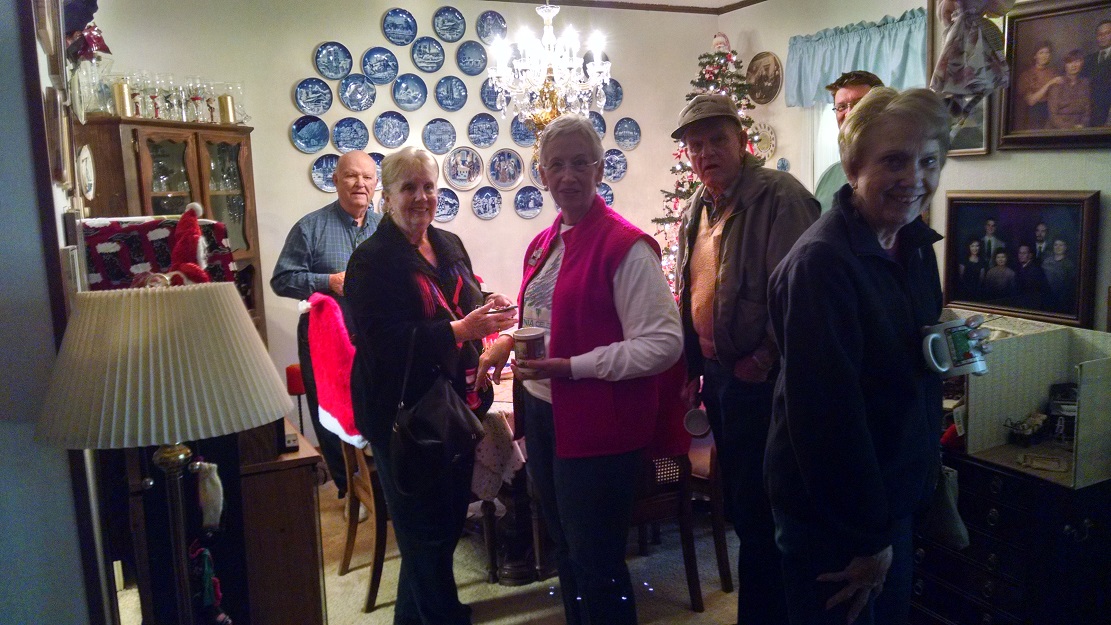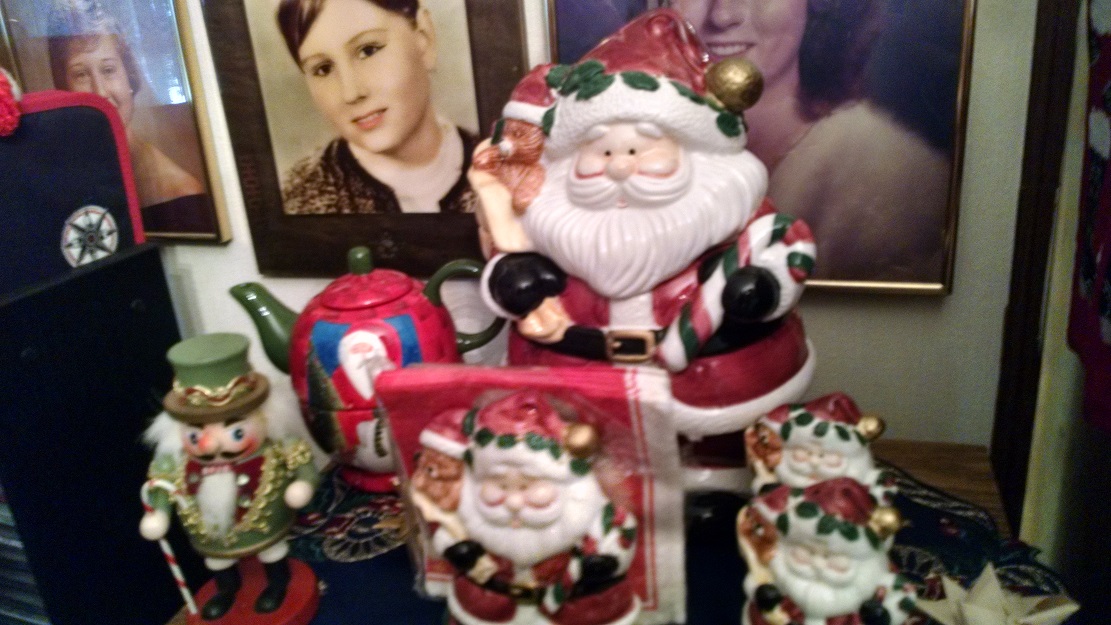 The center picture is of Ute, and the ones on either side are of her daughters.
They were all taken when each of them was 18 years old. It was extraordinary how similar they looked.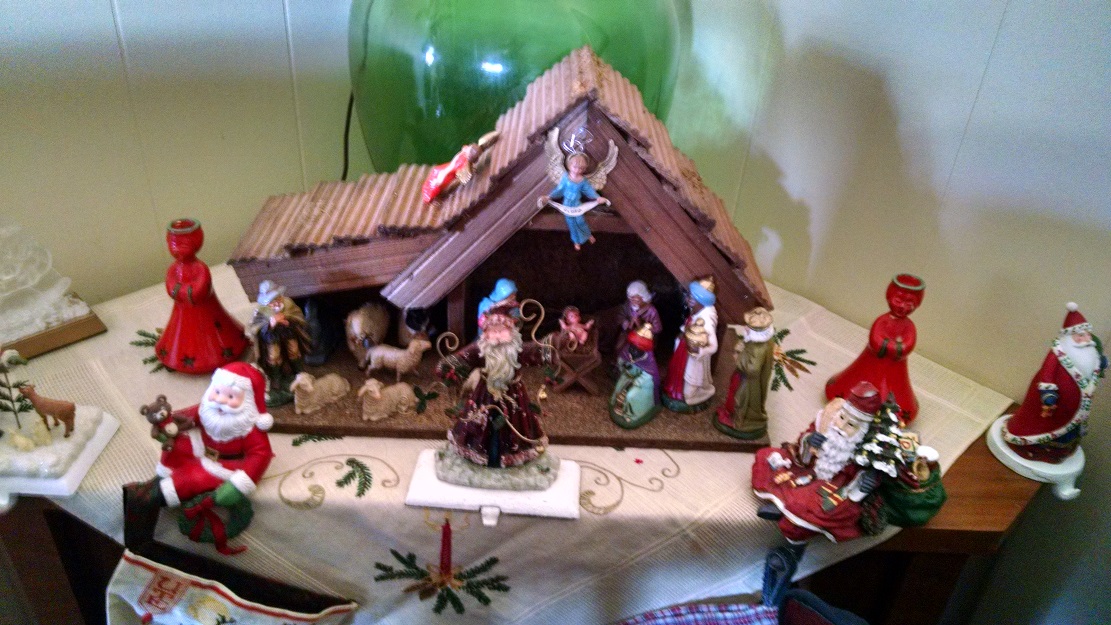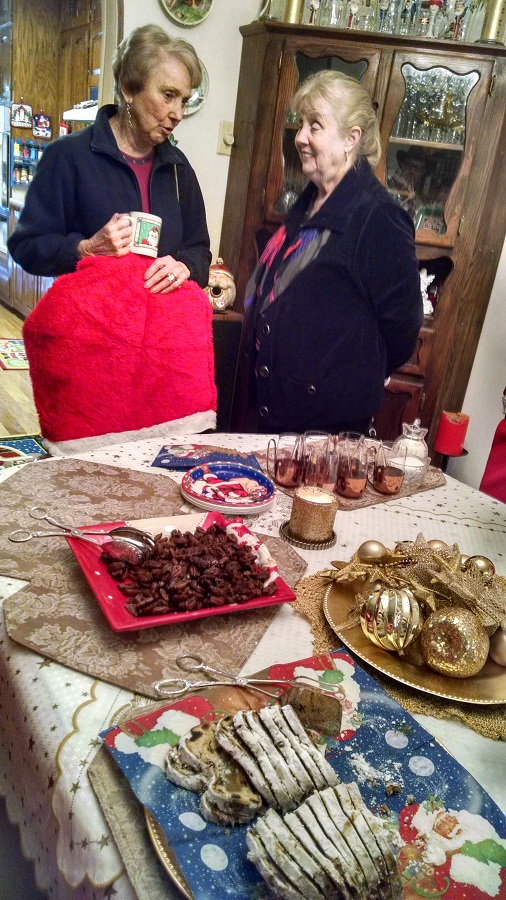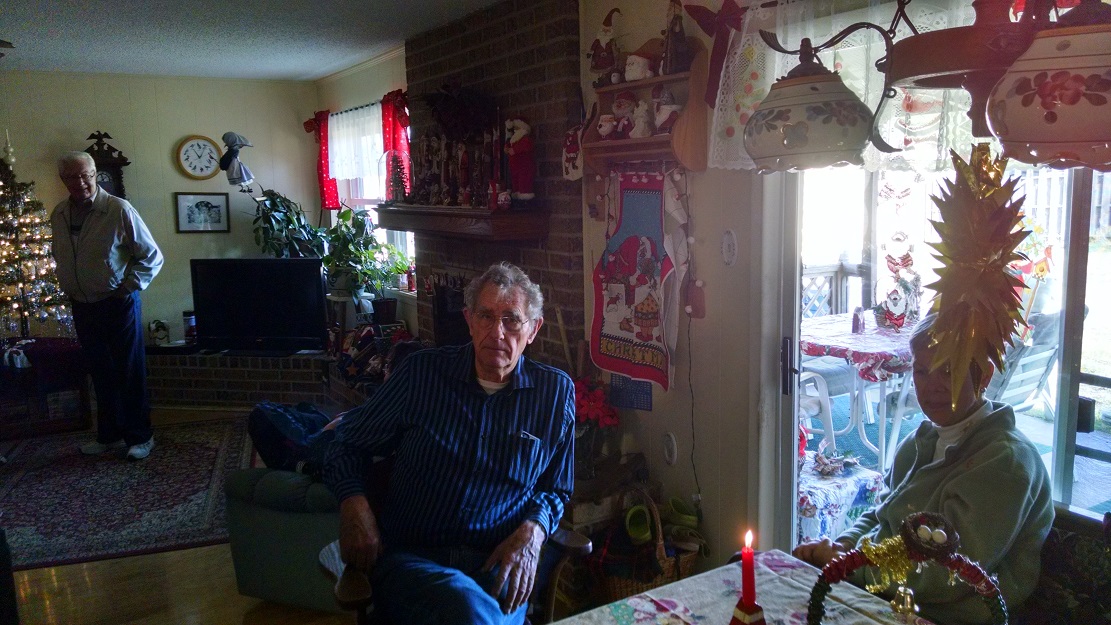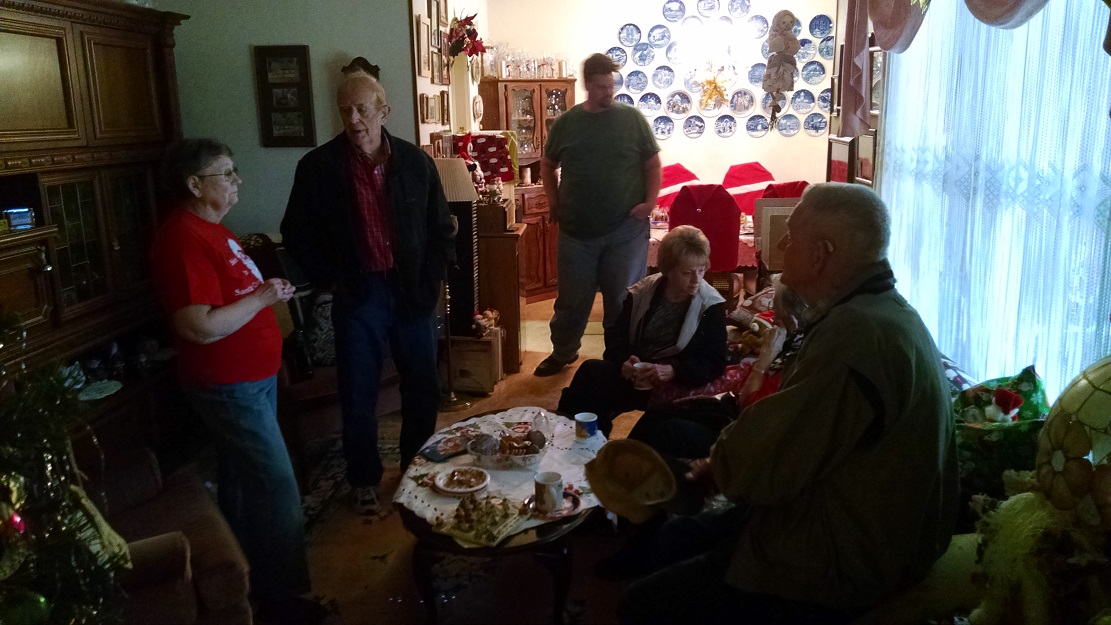 Ute explained about all of her decorations. She was thrilled that we came to her home.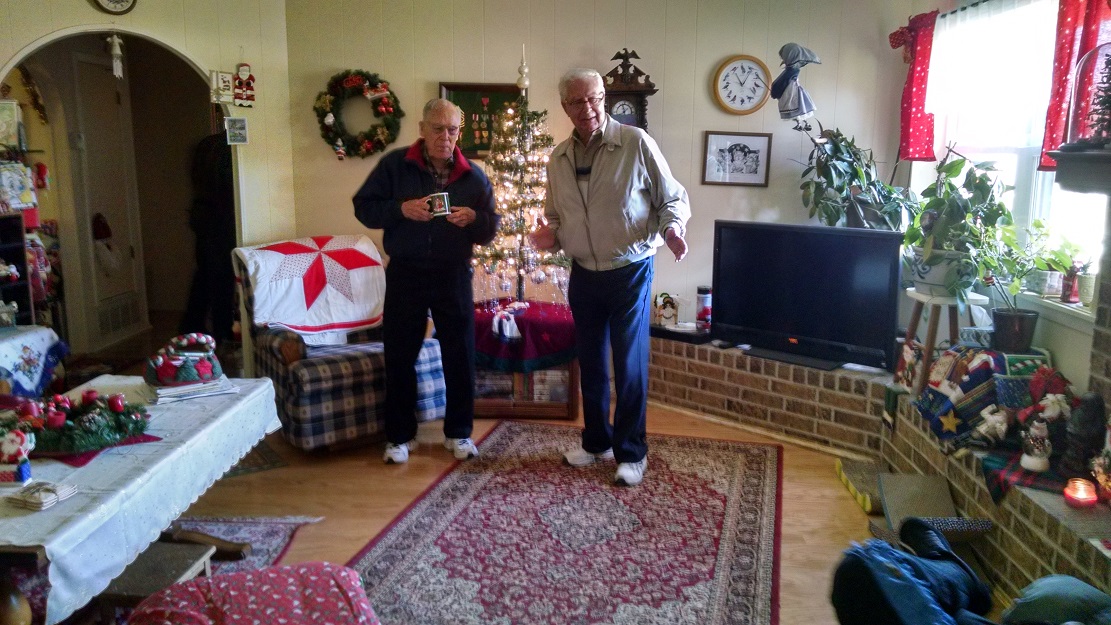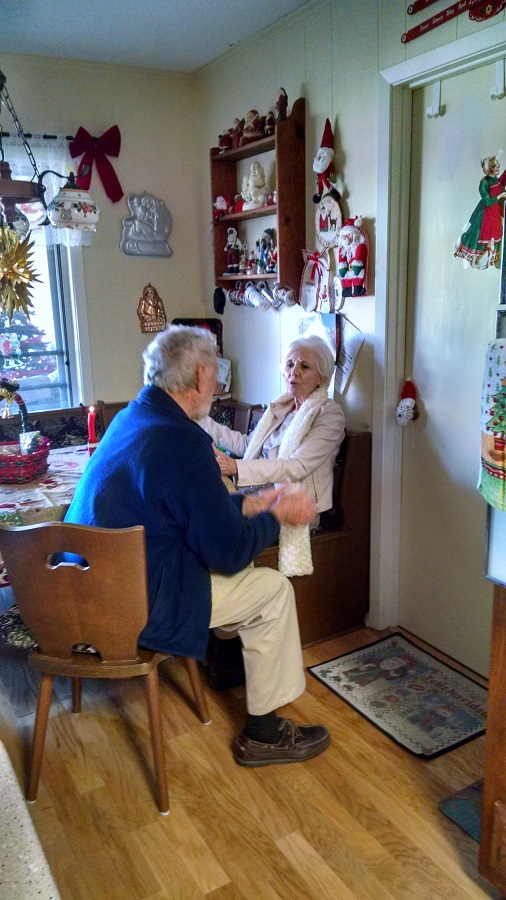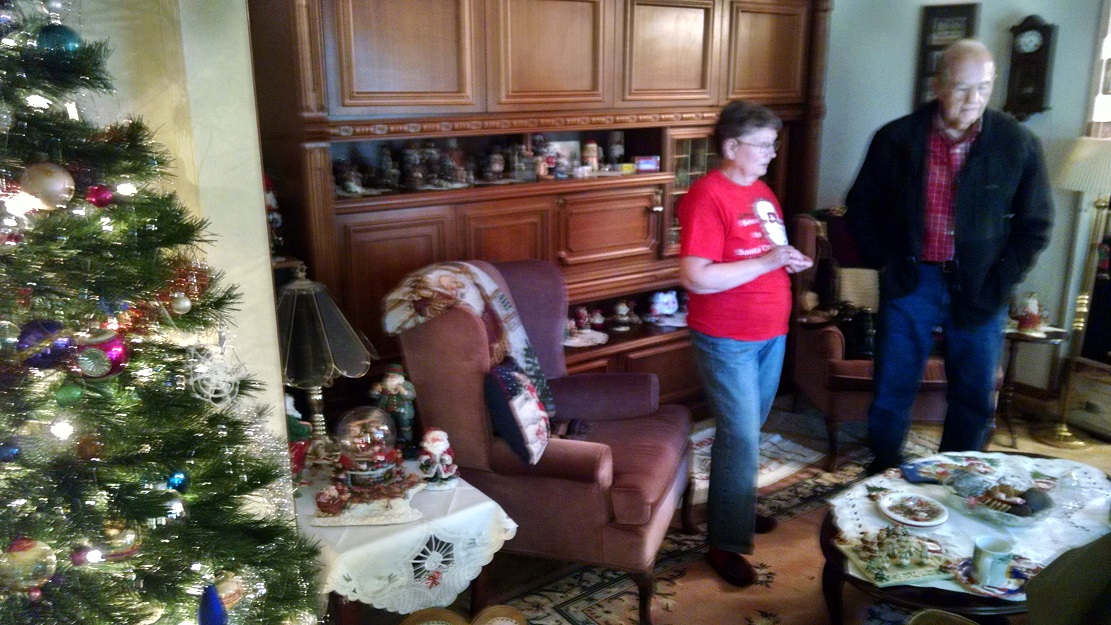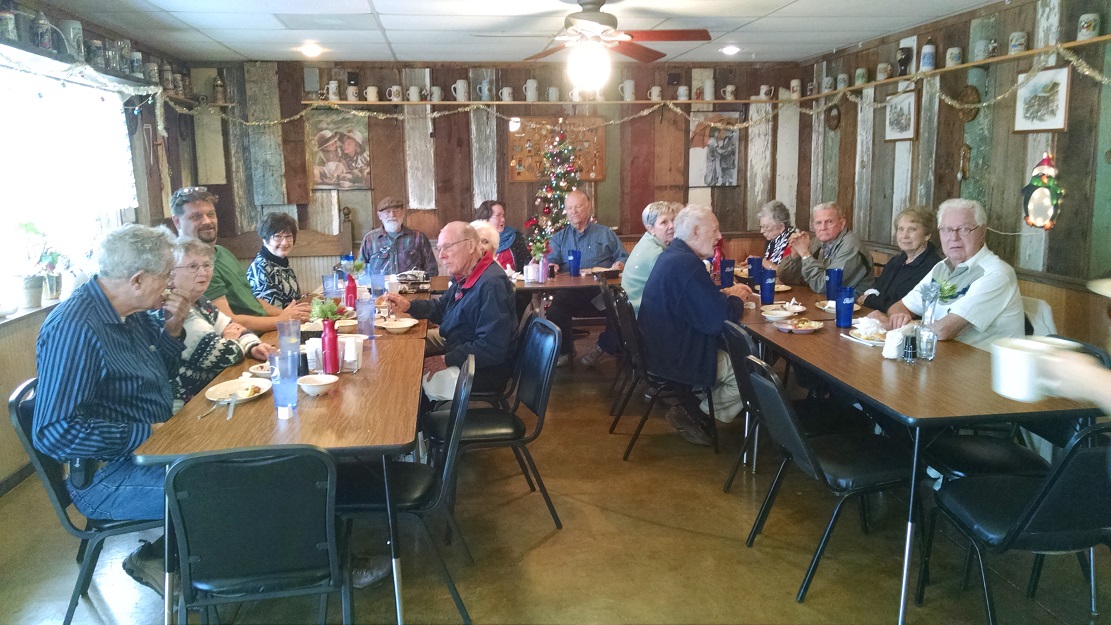 At the German Imbiss restaurant, Ute translated all of the menu for us.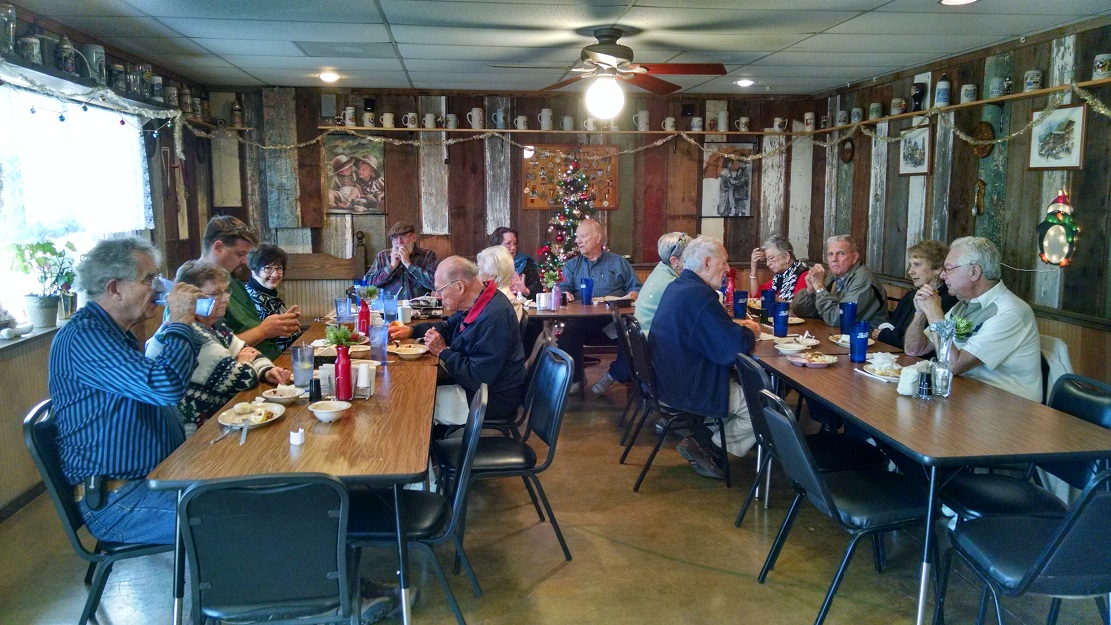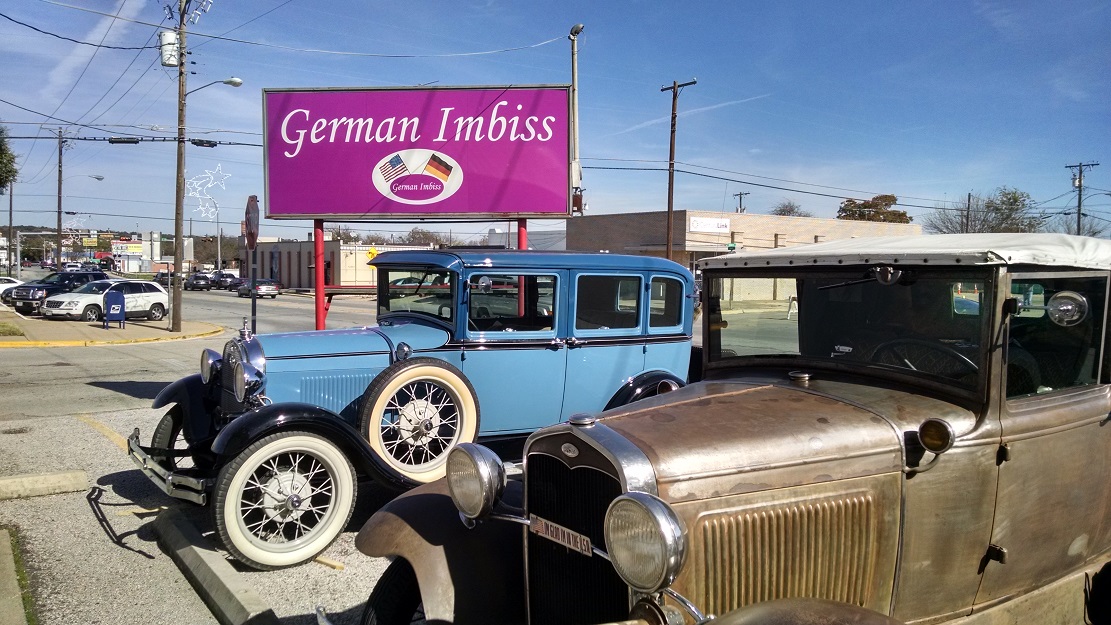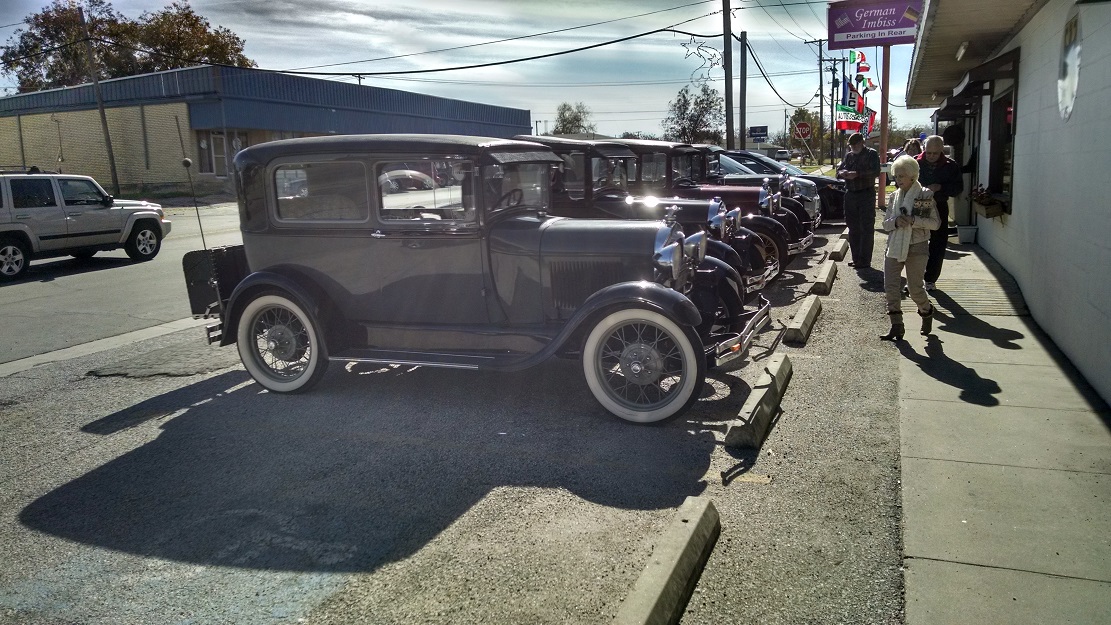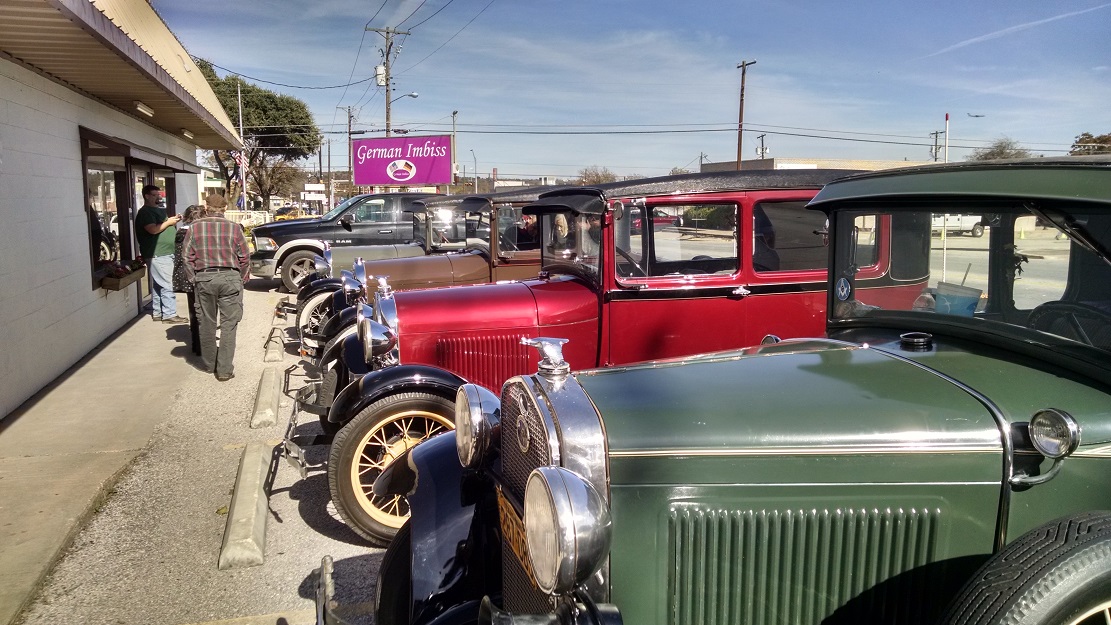 Imbiss is a term that has its heritage from the 9th century old high German, "imbiz". It referred to a portion of food often smaller than a regular meal.
It is generally eaten between meals and comes in a variety of forms.
---
Pictures by Ron Taylor.