Kingsbury Fly-In
at The Pioneer Flight Museum
November 11, 2017
| | |
| --- | --- |
| Leader: | Glenn Schiller |
| Drivers: | Ron & Laurie Taylor, Max Phillips & Rebecca Jordan, Joy Morrison & Paul Ranney, Felix Boston, Al & June Bohn, Fred & Darleen Thompson |
| T drivers: | John Anderson, Jim Ferguson, plus six other cars from the Cen-Tex Tin Lizzie's |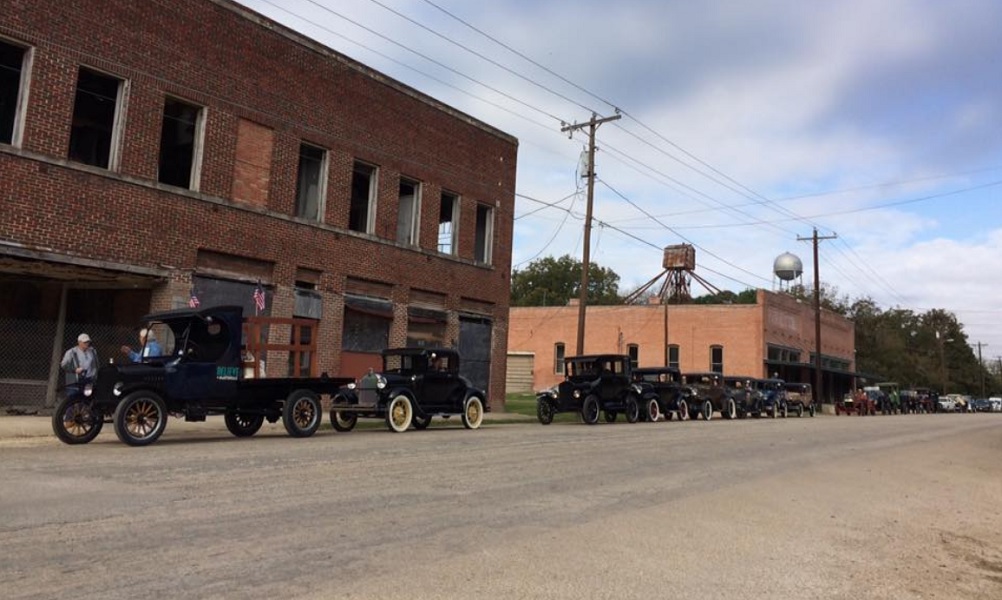 T's and A's line up in Martinsburg for the trip to The Pioneer Flight Museum.
---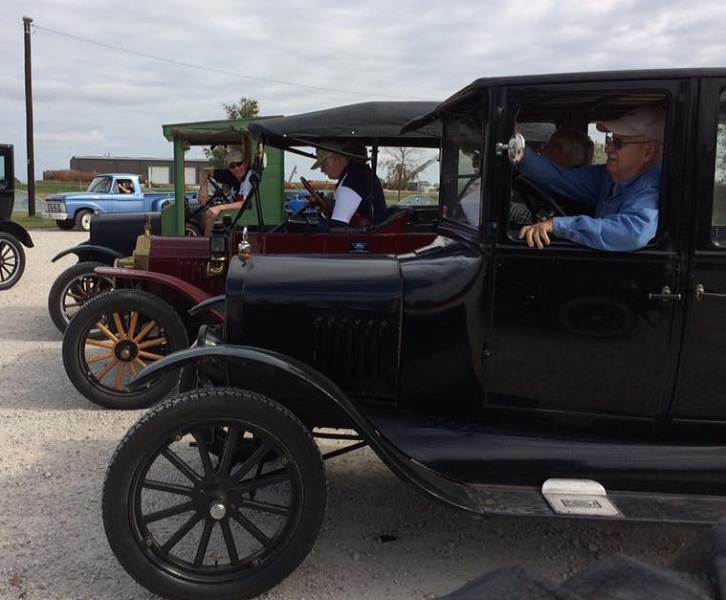 John in his Model T
---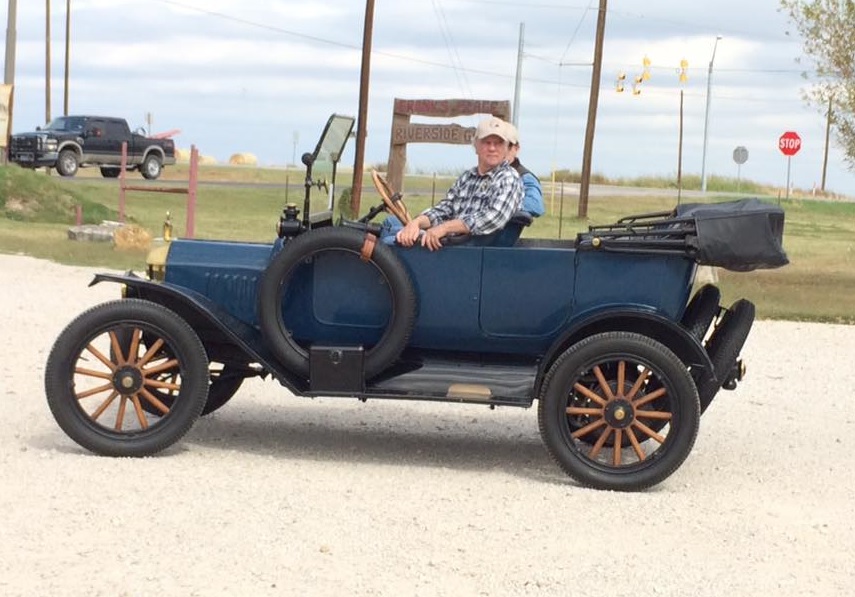 Jim in his Phaeton
---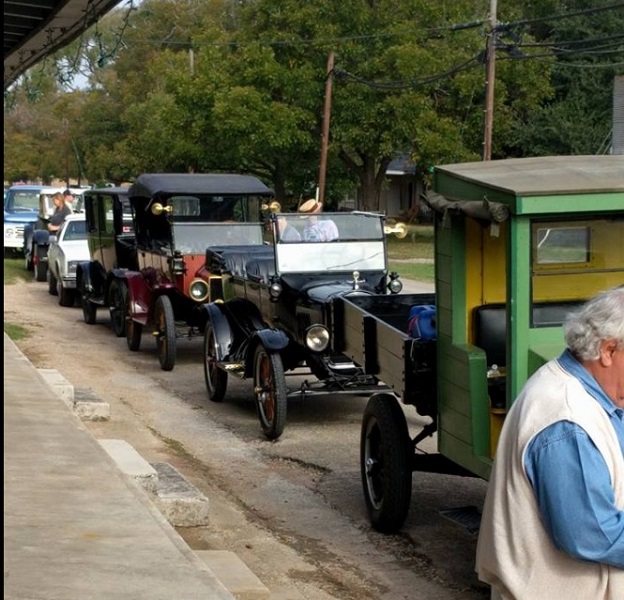 ---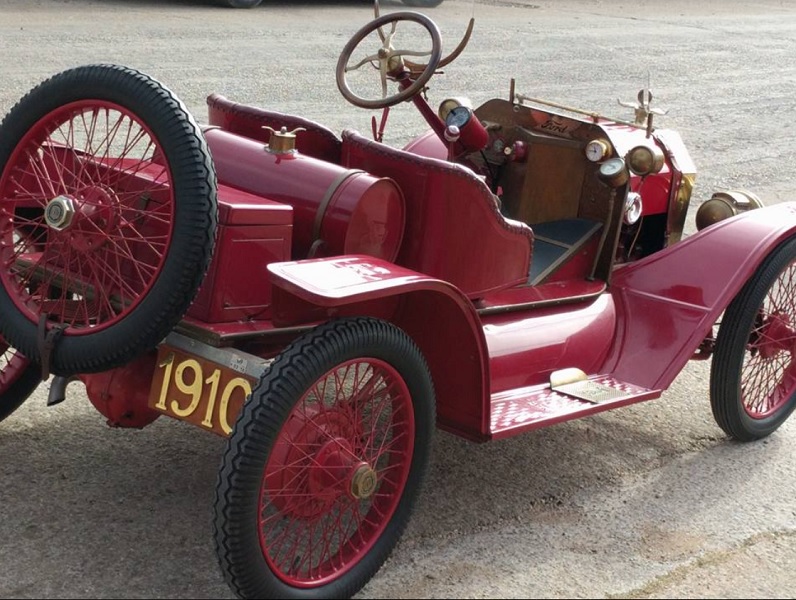 ---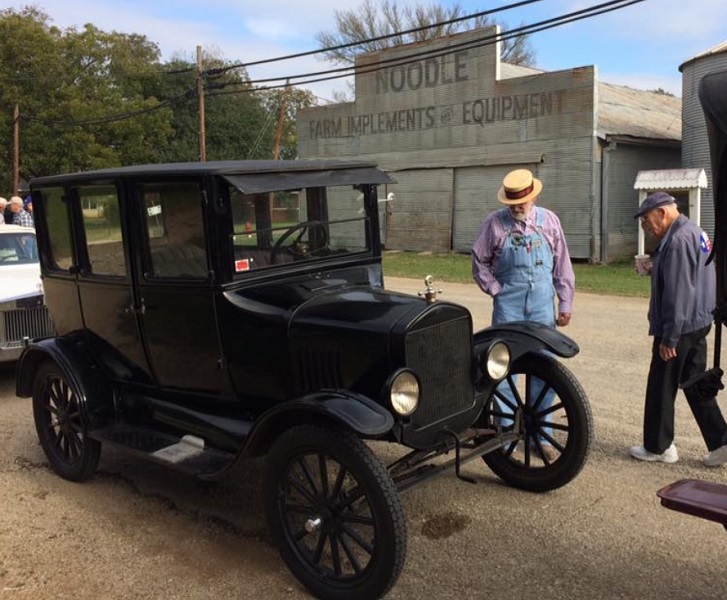 Max and Paul admire something old.
---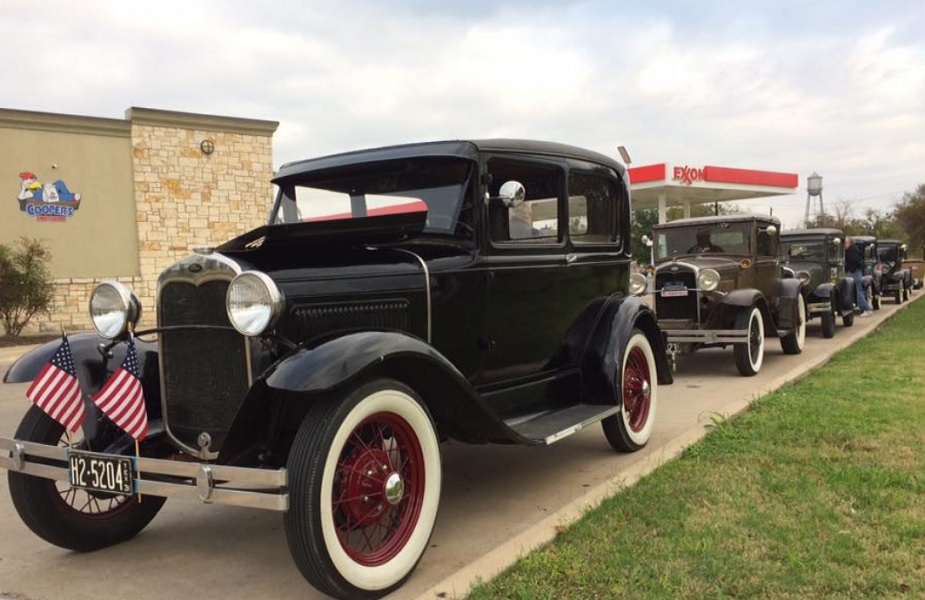 ---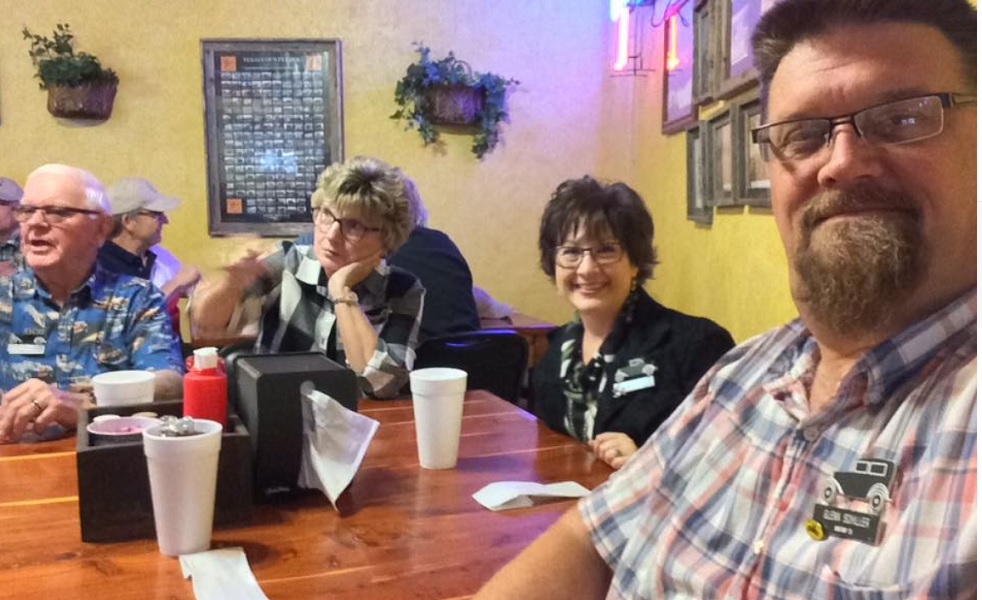 Al & June, Laurie and Glenn at Frank's Place
---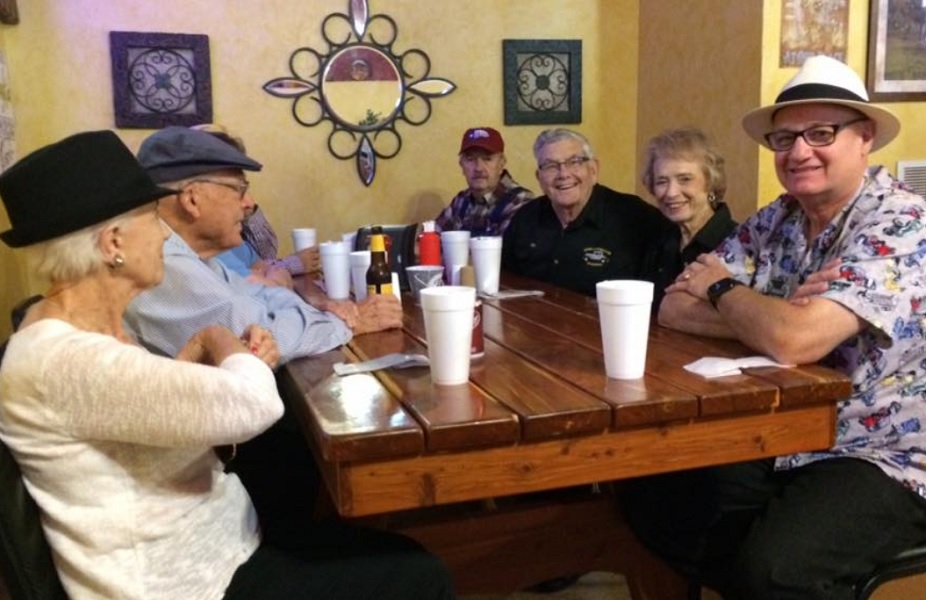 Joy, Paul, Felix, Fred, Darleen, & Ron
---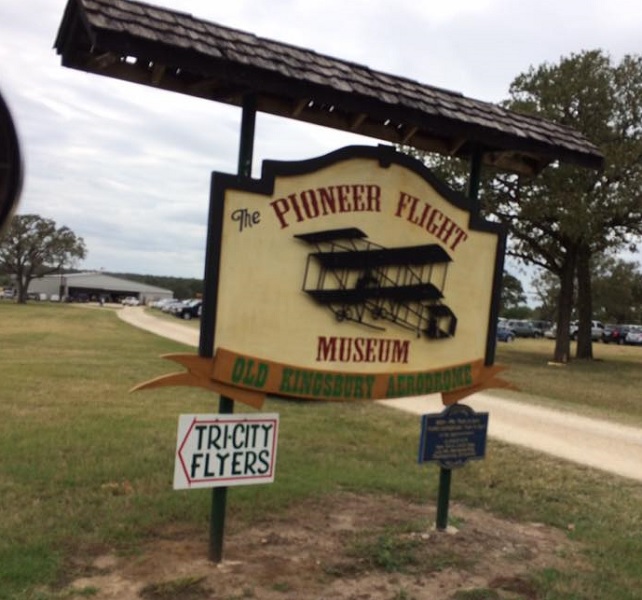 ---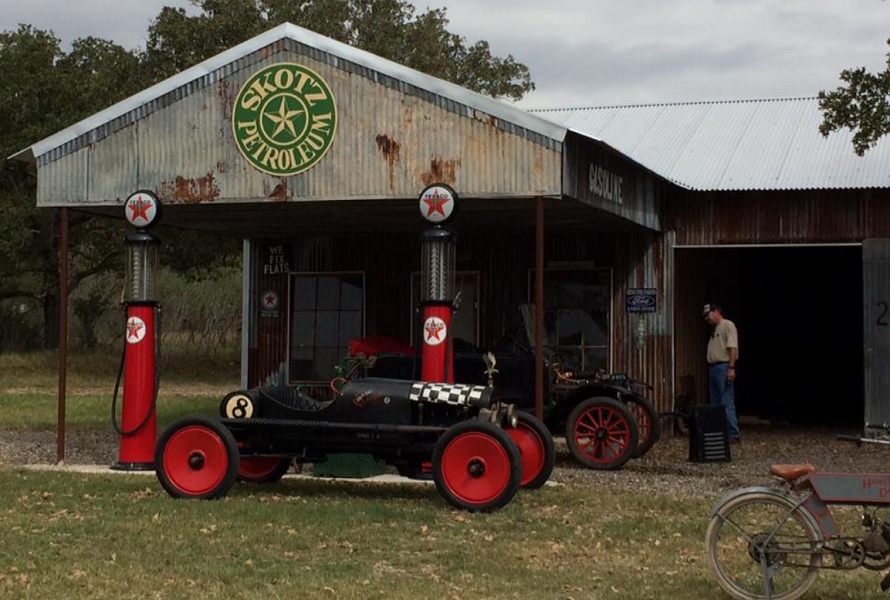 Looks like a good place to get gas.
---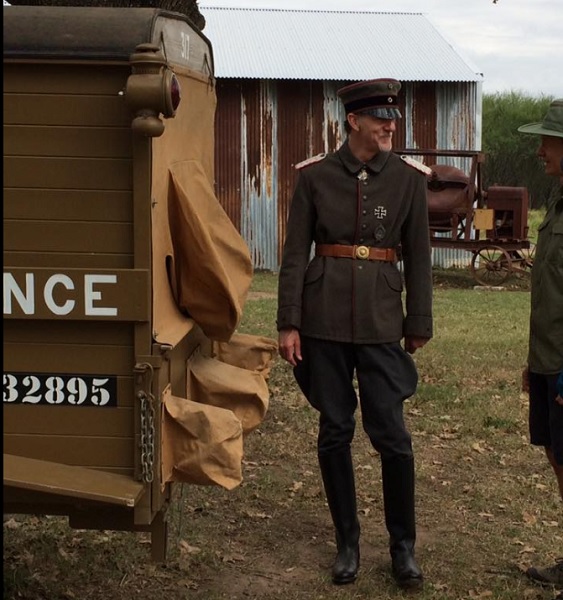 A German standing behind an ambulance.
---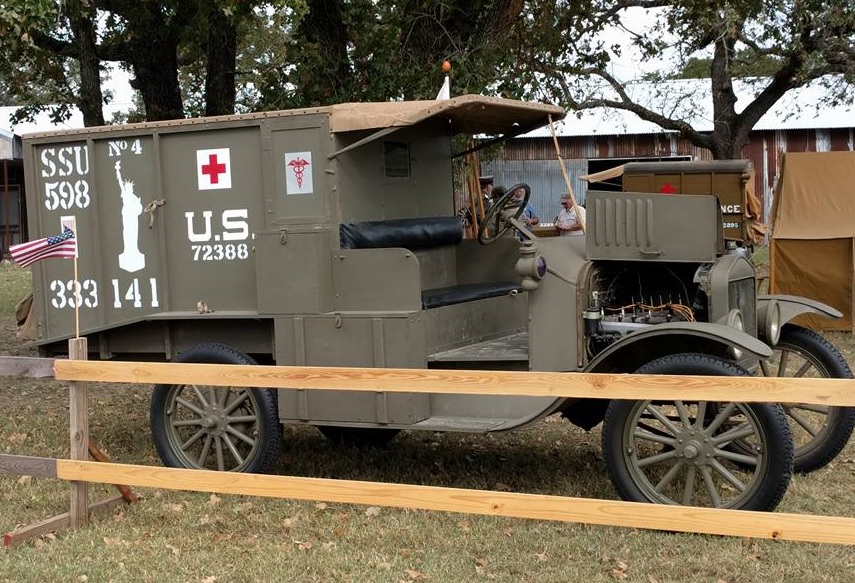 The Ambulance
---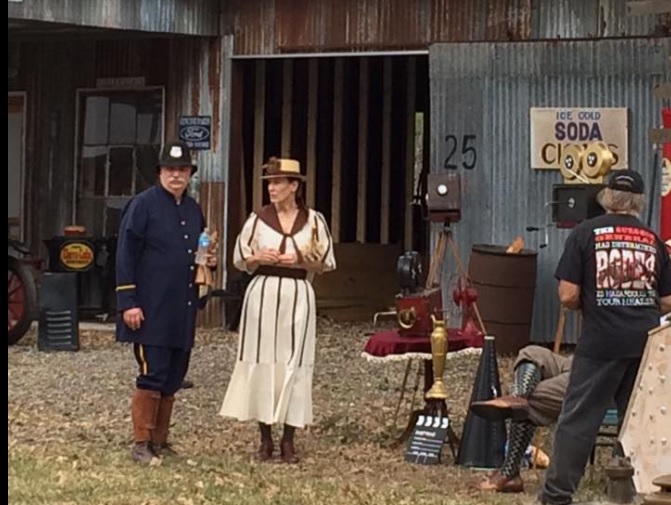 It's fun to dress up.
---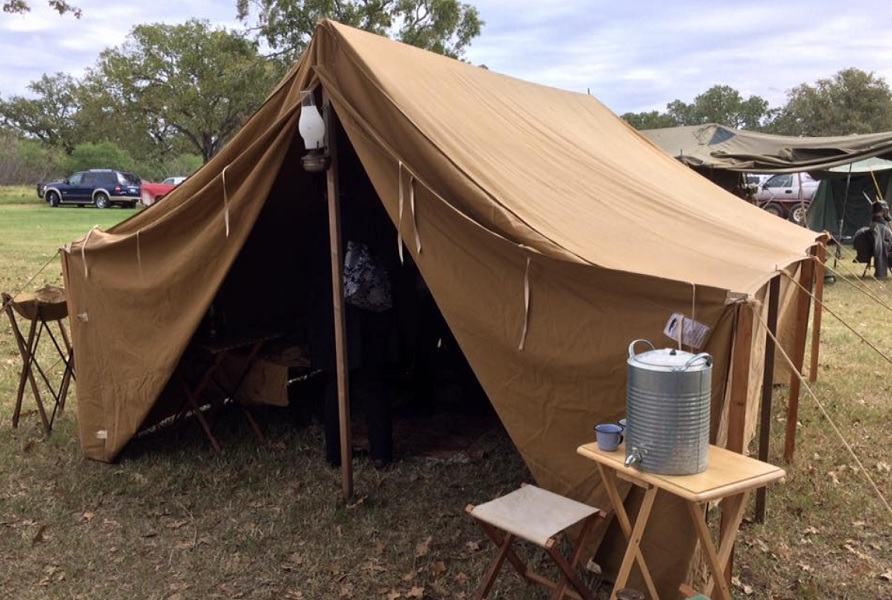 Washstand on the left, a place to rest, and a cool drink
---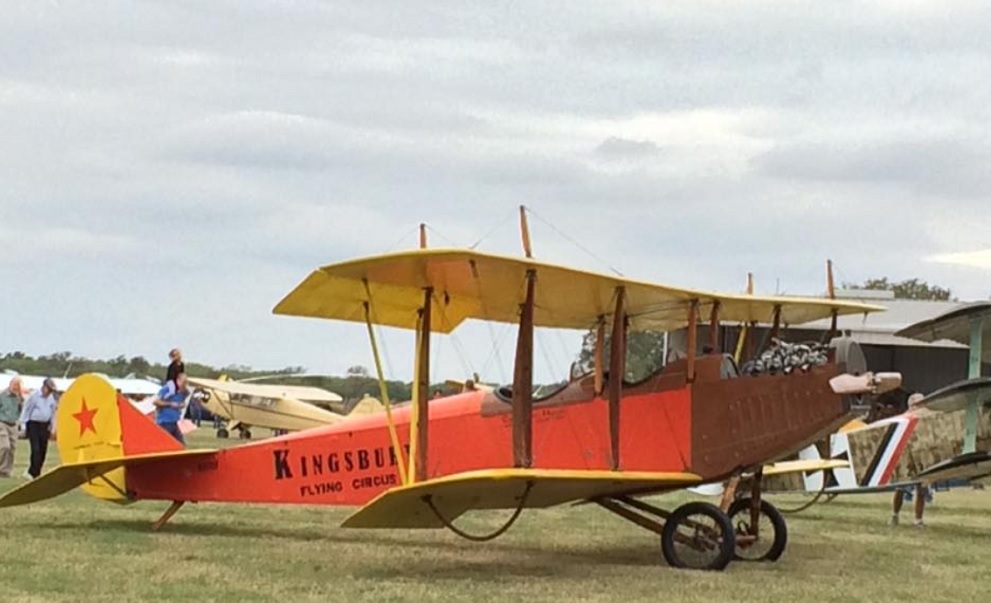 JN-4/Canuck A Canuck is a Curtiss JN-4 "Jenny" that was built in Canada under license. Back in those days, instead of sending the specs, plans, etc., to license holders, they just gave 'em a plane, and the licensees reverse-engineered it to build theirs. In doing so, they changed a few things so that a Canuck is distinguished by having four ailerons instead of two, has more rudder area, lacks the upper wing cutout, and stuff like that. But it's still so close to being a Jenny that we often call ours a Jenny here at PFM! Ours is an authentic reproduction built with a goodly smattering of original parts and components, including a genuine Curtiss OX-5 liquid cooled V-8 engine and original Jenny prop.
Kurt Maurer
PFM Volunteer
---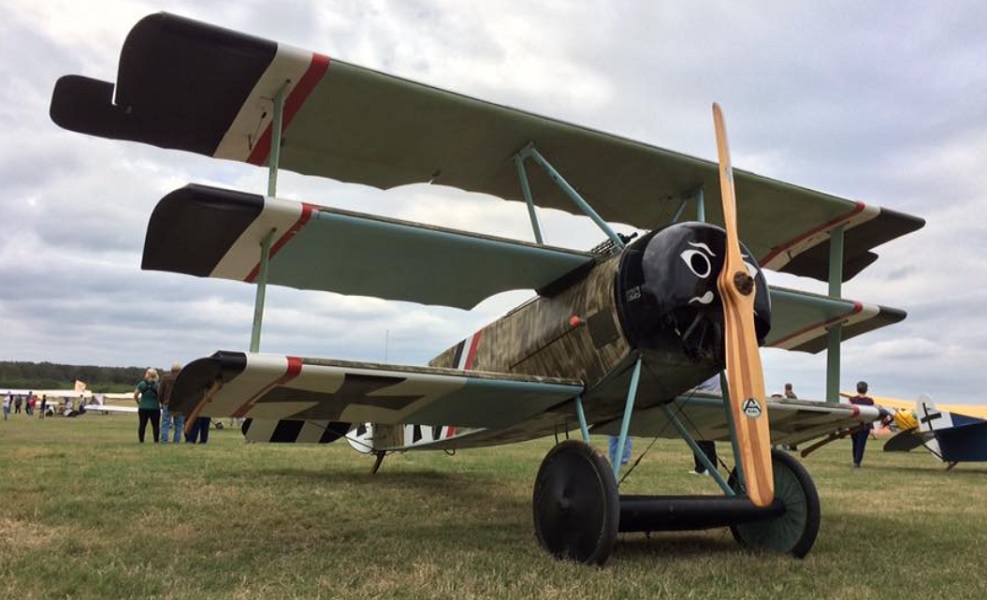 Replica of a Fokker Dr.1 Triplane
Did you know there was a Sopwith Triplane?
---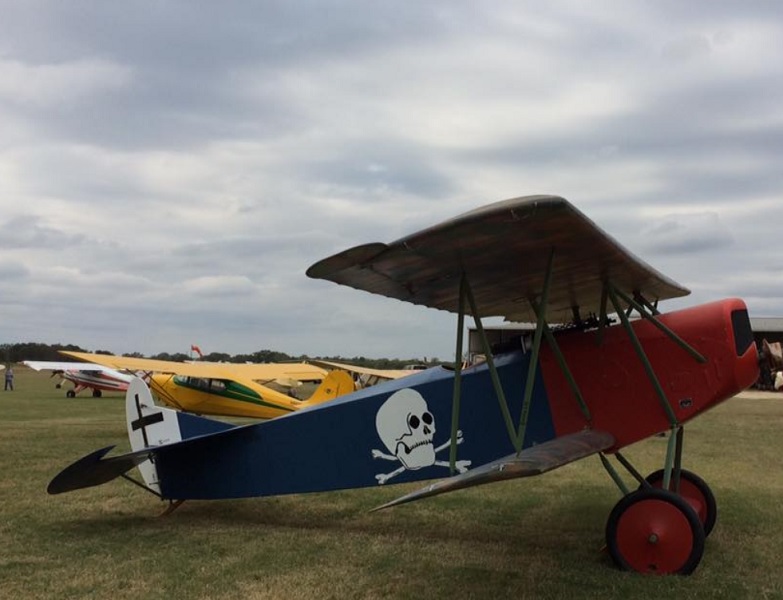 The Fokker D.VII is an authentic reproduction built for flight, but held up
by funding for an engine. The original engines were 170 HP Mercedes and a 185 hp BMW.
---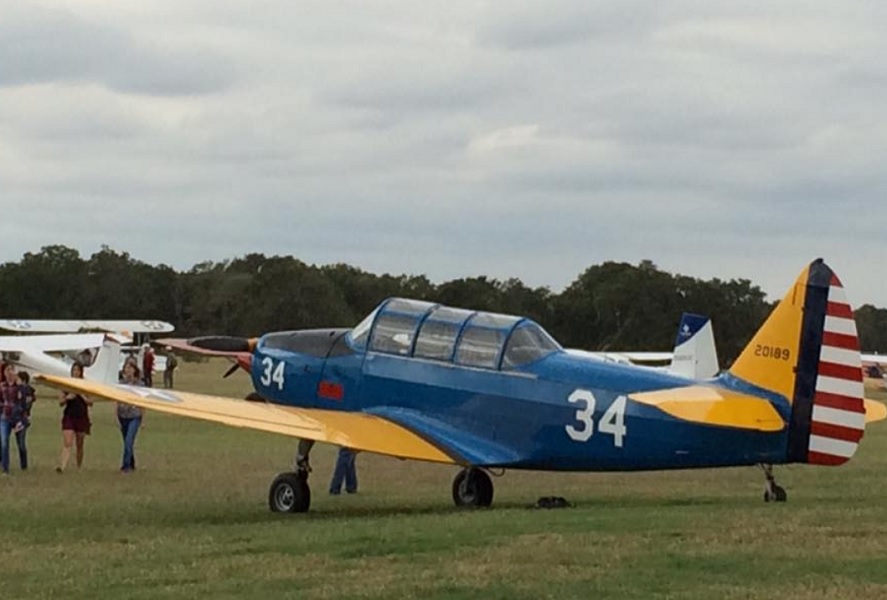 Fairchild PT-19.
---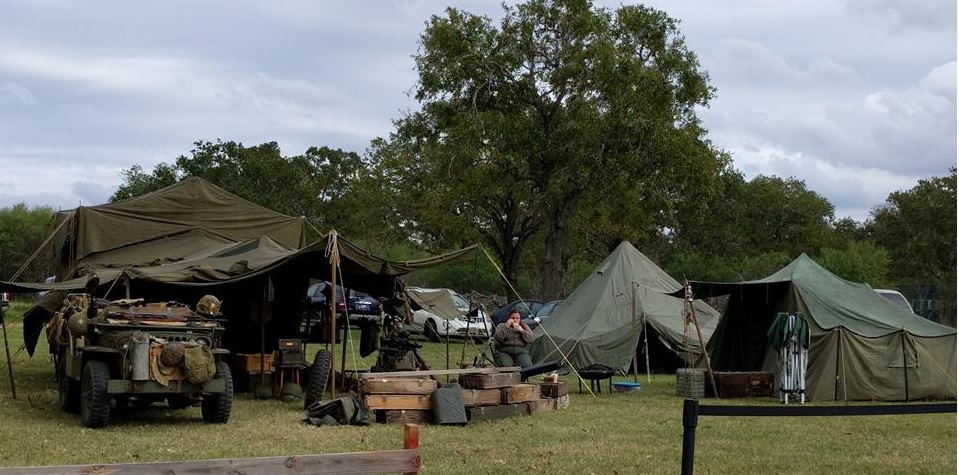 ---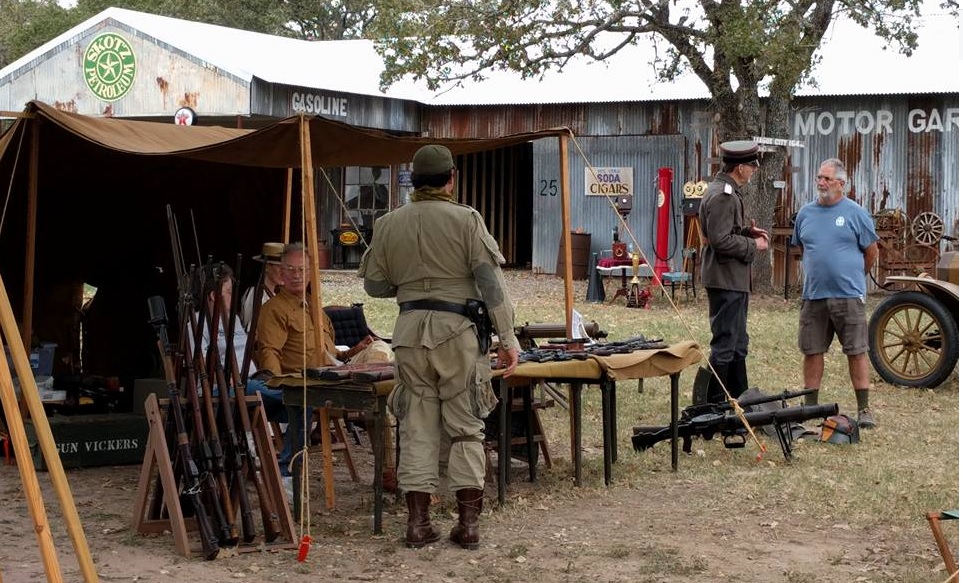 Small arms
---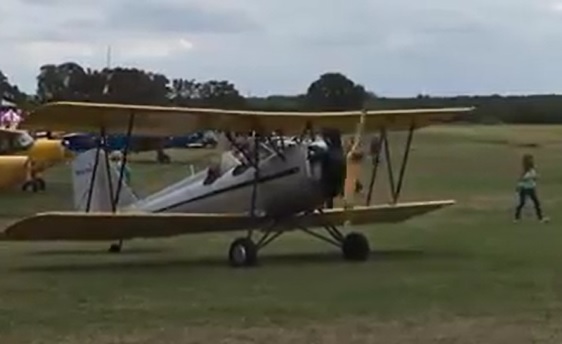 Sight and Sound on Facebook
Photos by Laurie Taylor & Glenn Schiller