Photographs by Jo Moss
and
xxxxxxxxxx
2001 Miles in a Model A Ford - June 14-25, 2001
Breckenridge, Colorado
by Jo Moss
In Breckenridge, the Colorado A's put on quite a show with a Welcome Party, Wine Tasting, Fashion Show, Hill Climb and three other tours.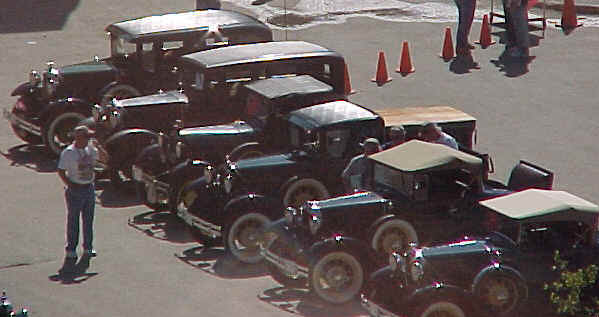 Car Judging
They offered a barbecue and concert at Dillon Lake, car games, car judging, mine and community tours, a Hubley derby, a final Banquet, a melodrama, a Photo Safari and dozens of door prize drawings.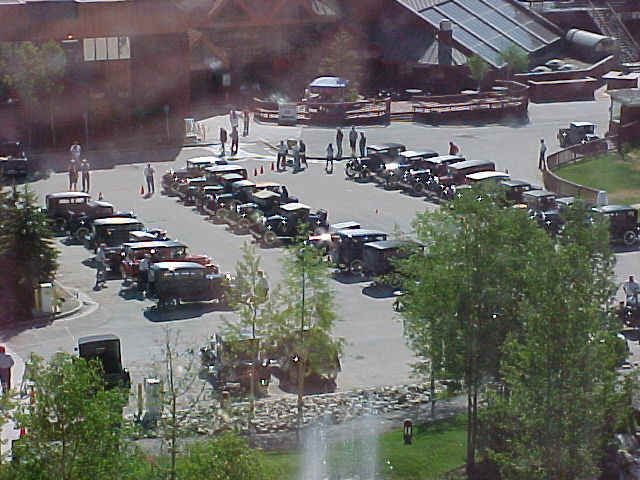 Model A Fords in the parking lot in Colorado.
We took advantage of as many of the activities as possible and enjoyed meeting friends from other clubs and past tours, including Charles and Gayle Corry. They traveled to Breckenridge with the Dallas Club, and are Lone Star members.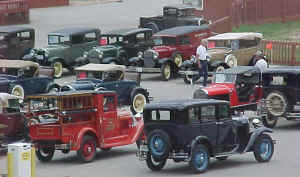 Model A Fords in the parking lot in Colorado.
Max and Rebecca were the lucky winners of a stack of door prizes. Jo and Mark Moss took third place in the Photo Safari, and Lyle and Pam Meek's grandson Cody took first in his division and second overall in the Hubley derby. We also got in plenty of shopping, sightseeing and other adventures of our own.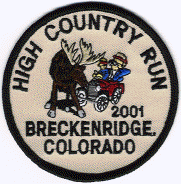 "High Country Run - 2001 Breckenridge, Colorado" patch
Created on June 29, 2001
Last updated on August 25, 2014